It is no need to say that IO ports on laptop computers are pretty limited. In full-sized laptops, there are generally 3 USB type A ports, 1 Ethernet, and 1 HDMI port but in compact notebooks or laptops, these port counts are getting more and more limited. Mostly, there are no type A ports only two or three Type C ports and an HDMI port that's it but there's a way to overcome this limitation. You can easily add two or more USB type A ports, an Ethernet, HDMI, and more. So, how to add extra USB and other ports? Well, that's the topic of this article. So, without further delay let's get started.
USB-C has the Biggest Advantage
If your laptop has a type c port then you're really lucky. Now, all you have to do is find which interfaces and protocols that USB-C port can support. Type C is just a connector, a single port can definitely offer USB protocols but in addition, you may get Thunderbolt and Display Port specifications.
If that port supports thunderbolt then it's definitely Thunderbolt 3.0 and higher. So, it can offer high-speed data transfer along with two 4K displays and audio support capabilities. If that port offers DisplayPort then you have to find which version of DisplayPort that particular port offers. All of these information can be easily found on the product page. However there is a simple trick though, most of the manufacturers print logos to visualize which port support which.
Also Read: USB Type-C, DisplayPort, Thunderbolt 3.0 – Myths Busted!!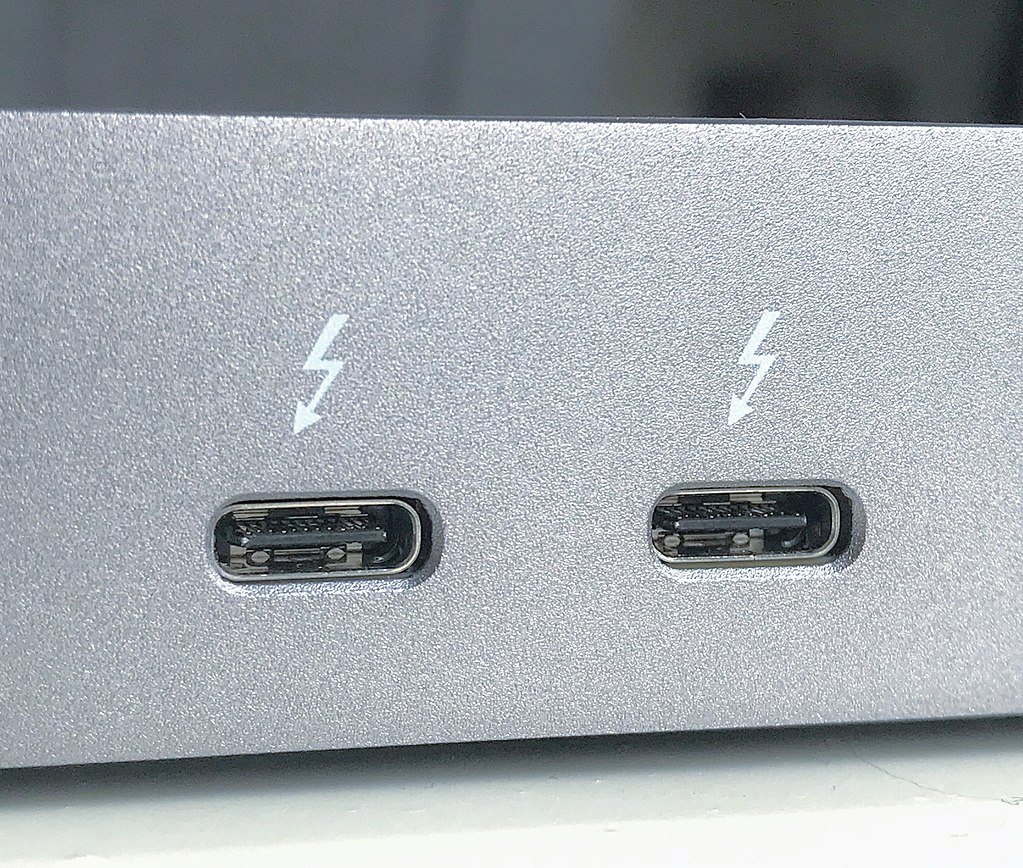 If a particular C-type port support Thunderbolt then there would be a lightning bolt logo near it. If it supports DisplayPort then there would be a DisplayPort logo just as shown in the image below.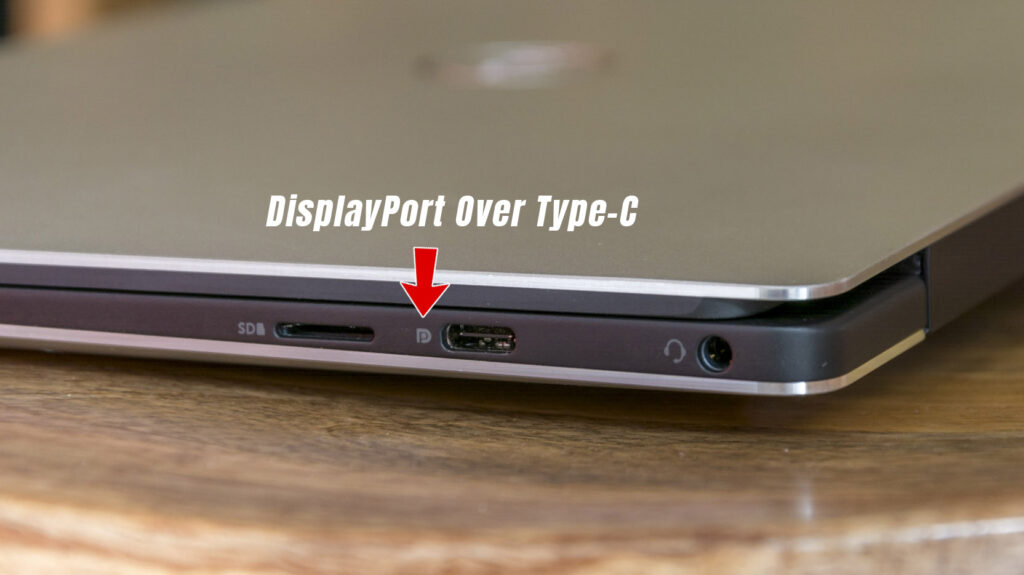 How to Add Extra USB Port To the Laptop?
If there's no type c port and wanna add only a couple of USB type A ports then the simplest way to do is to use a USB HUB. While purchasing a USB Hub there are quite a few things to understand. First of all the power delivery of the individual ports of the hub and most importantly speed.
Power Delivery
In terms of power delivery, there are two types of USB hubs. Bus powered and Self Powered. Bus-powered USB hubs take power from the USB port of your laptop where the USB Hub is connected. So, the total power of that particular port of the laptop will be divided depending on how many devices you are connecting with the USB hub. So, if you're planning to use two or three external hard disks with the USB hub then because of the lack of power of the one USB port of the laptop may be the hard drives can't function properly.
Don't Miss: How to Connect a Keyboard & Mouse With Your Android Phone!
Whereas, self-powered hubs don't face any issues handling multiple high-power demanding loads because those hubs use external power. There is an AC adapter that comes with those hubs. That should be plugged in on the AC outlet to use high-power demanding USB devices. If you don't use the power adapter then that self-power hub acts like a bus-powered hub. So gradually the amount of available power of a particular USB port of your laptop will be divided among the ports of the USB hub.
Speed
Ofcourse while you are selecting a USB hub you have to consider the data transfer speed of the hub unless you're picking up the hub for the peripherals such as a keyboard, mouse, or game controller. USB 2.0 is more than enough for those devices but if your main concern is data transfer then USB 3.0 or USB 3.1 should be your primary concern otherwise with USB 2.0 it takes forever to transfer a single 10GB file from one device to another using the USB Hub.
USB Type A Plug is Missing! What to Do?
If your laptop has only a USB Type C port then you could use a Type-C to Type A adapter like shown in the picture below to convert the type C plug of your laptop to a type A plug. Now a USB A hub can easily be used with a type C port. Here you may ask why is such conversion important? Because most USB Hubs use Type A plugs to connect to the laptop. If you have only a type C port on your laptop then this conversion is necessary.
However, there are also so many USB hubs that use type C plugs to connect with the laptop's type C ports. One of the biggest advantages of those hubs is they mostly don't need extra power sources to handle high-power demanding USB devices. The reason is most USB C ports on laptops support USB Power Delivery which means instead of 2.5W or 5W power delivery from most laptops' USB A ports a Type C port on the laptop could support up to 100W power delivery. Although the amount of supported power could vary from device to device and definitely the amount of power delivery through the USB-C port of the laptop is generally mentioned on the product page of the laptop.
Some Type C hubs though have an option to externally power the hub. These hubs do not completely rely on the laptop's type C power output. If the available power isn't sufficient enough for the connected devices then it's possible to use external power. For example the Cable Creation 7 in 1 USB C Hub. It has a dedicated type C port which can only be used to power this hub. In terms of data transfer speed, it's not worth mentioning that most of the type C hubs offer the speed of USB 3.0 or USB 3.1. Which is respectively a theoretical maximum of 5Gb/s and 10Gb/s.
USB Type C Hubs Has Additional Advantage
USB-C hubs sometimes offer additional advantages like an Ethernet port, HDMI port, and SD & microSD Card reader. So, you can easily add an extra HDMI port or Ethernet port with these hubs. However, whether the working of the HDMI port is completely dependent on the USB C port on your laptop. If that USB C port support DisplayPort or Thunderbolt then the HDMI port of the hub will work otherwise it can't show any response when a display is connected with that port. So, buying a USB Hub with an HDMI port doesn't necessarily enable the display out of the USB C port of your laptop.
In terms of Ethernet port and other functionalities that definitely works, doesn't matter what kind of USB C port you're using to connect the hub. However, the data transfer speed is dependent on the USB C port where you have plugged the hub. Keep this in mind, it is necessary that every Type C port supports the USB 3.0 or USB 3.1 standards. As I told USB C is just a connector then if a manufacturer wants then they can even offer USB 2.0. So, you have to keep in mind that. If the host device I mean your laptop doesn't support higher than USB 2.0 then the hub will also can't provide USB 3.0 or higher speeds.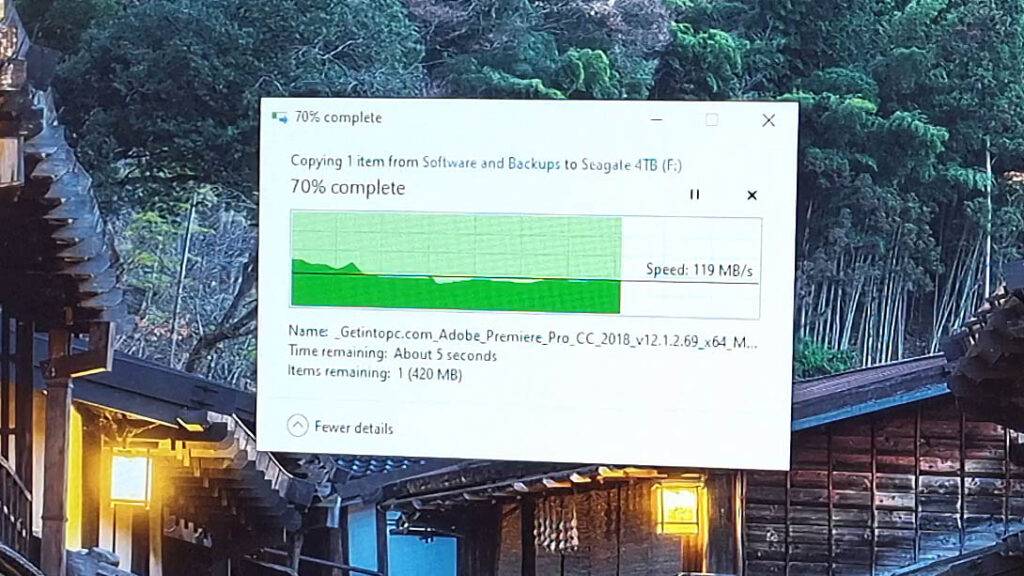 In the Concluding lines…
So, in the end, I would say yes, it is possible to extend the IO ports of your laptop. You can add extra USB Ports, HDMI, and Ethernet ports to your laptop. Just keep in mind the capability of the port of the host device otherwise using a hub would be pointless. Hope you guys have enjoyed the article and learned a thing or two if so then don't forget to express your thoughts in the comments below, also share this article with your friends. Thanks for visiting.