Now Disney Plus app is available so that you can easily purchase your preferable subscriptions to stream your favorite movies and TV shows. Disney Plus app comes with more than 600 movies. Undoubtedly, all of them are good to watch but if you want to know what are the best movies on Disney Plus? Then you are in the right place. Here, in this article, I list a bunch of movies that are really awesome to watch and indeed they are the best movies on Disney Plus app that you must watch in your pastime. Let's know them one by one in detail for your convenience.

Toy Story (1995)
Genre:- Animation/Family. Runtime :- 1h 21m
Director:- John Lasseter
Writers:- John Lasseter, Pete Docter, Andrew Stanton & Joe Ranft.
Lead Cast:- Tim Allen, Tom Hanks, Laurie Metcalf, Don Rickles, Wallace Shawn, R. Lee Ermey, Jim Varney, John Ratzenberger, Annie Potts & John Morris.
Plot Summary :- In a world where toys have life when humans are not present, the story of Toy Story focuses on the relationship between an old-fashioned pull-string cowboy doll named Woody and an modern astronaut action figure called Buzz Lightyear, as they switched their relationship from rivals to friends. Firstly they started competing for getting most of the affections of their owner Andy Davis but later they became good friends who worked together to be reunited with him after their separation.
Finding Nemo (2003)
Genre:- Animation/Family. Runtime:- 1h 40m
Director:- Andrew Stanton
Writer:- Andrew Stanton
Lead Casts:- Albert Brooks, Ellen DeGeneres, Alexander Gould & Willem Dafoe.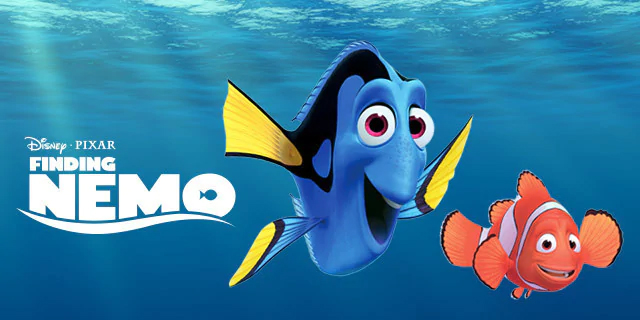 Plot Summary :- Finding Nemo is a very interesting dramatic animation movie that tells the story of an overprotective clownfish named Marlin and his son Nemo. The story takes twist when Marlin, along with blue tang fish Dory, searches Nemo who has lost himself. In the way to find his son, Marlin learns to take risks and tries to overcome all the odds and finally, he comes to find Nemo who also learns about taking care of himself.
Avengers: Endgame (2019)
Genre :- Action/Sci-Fi. Runtime:- 3h 2m
Directors:- Joe and Anthony Russo
Writers:- Christopher Markus & Stephen McFeely
Lead Casts:- Robert Downey Jr., Chris Evans, Scarlett Johansson, Mark Ruffalo, Josh Brolin, Karen Gillan, Chris Hemsworth, Don Cheadle, Paul Rudd & Jeremy Renner.
Plot Summary :- The rest of the Avengers vow to revenge on Thanos to take back the half of the lives in the Universe that Thanos has annihilated with the power of six infinity stones in the previous movie of the Avengers series. To save the universe, the half of the Avengers must go to the past to change the present situation!
Inside Out (2015)
Genre:- Family/Animation. Runtime :- 1h 42m
Director:- Pete Docter
Writers:- Pete Docter, Meg LeFauve & Josh Cooley
Lead Casts:- Amy Poehler, Phyllis Smith, Richard Kind, Lewis Black, Bill Hader, Mindy Kaling, Diane Lane & Kyle MacLachlan.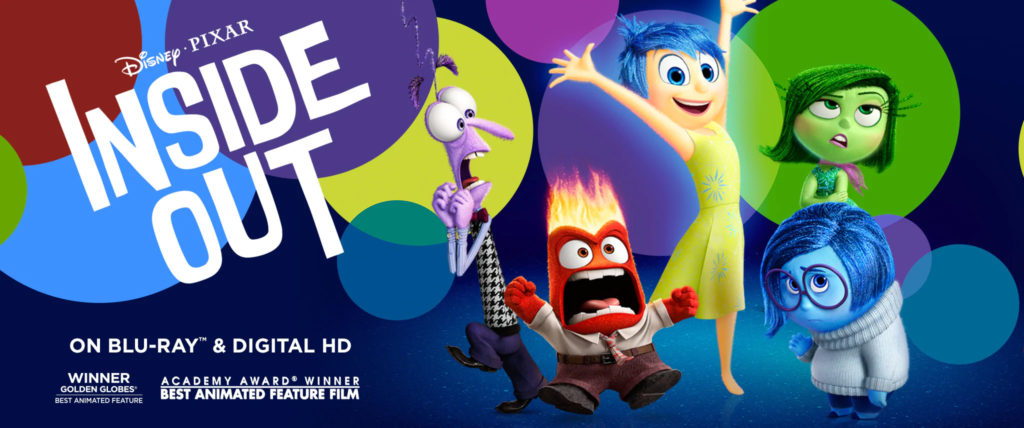 Plot Summary :- Inside Out possesses a unique story about an Eleven-year-old girl named Riley and her very core emotions. After leaving her life behind in Minnesota, she has moved to San Francisco with her five primary emotions that are Fear, Anger, Joy, Disgust and Sadness but all of them struggle to cope with the new life that she leads.
Zootopia (2016)
Genre :- Animation/Thriller. Runtime :- 1h 50m
Directors :- Byron Howard & Rich Moore
Writers :- Byron Howard, Rich Moore, Jared Bush, Jim Reardon, Josie Trinidad, Phil Johnston & Jennifer Lee.
Lead Casts :- Ginnifer Goodwin, Jason Bateman, Idris Elba, Jenny Slate, Nate Torrence, Bonnie Hunt, Don Lake, Tommy Chong, J. K. Simmons, Octavia Spencer, Alan Tudyk & Shakira.
Plot Summary :- When Judi Hopps becomes the first little animal to join the police force in their own animal world named Zootopia, her boss Chief Bogo doubts her potential so he recruits her into parking duty but when Judy hears about the case of fourteen missing predators, she, along with Nick Wilde, teams up to unfold the mystery behind this. Soon, they end up finding out that the conspiracy about this case is larger and deeper than it seems.
Star Wars: Episode VII – The Force Awakens (2015)
Genre :- Sci-fi/Adventure. Runtime :- 2h 15m
Director:- J. J. Abrams
Writers:- Lawrence Kasdan, J. J. Abrams & Michael Arndt.
Lead Casts:- Harrison Ford, Mark Hamill, Carrie Fisher, Adam Driver, Daisy Ridley, John Boyega, Oscar Isaac, Lupita Nyong'o, Andy Serkis, Domhnall Gleeson, Anthony Daniels, Peter Mayhew & Max von Sydow.
Plot Summary :- Another story about Star Wars which starts after three decades when A new order rises to threaten about destructing the New Republic. Finn, Rey and Poe who are backed by the Resistance and the Republic try to find a way to stop them as early as possible and they also find Luke, the last surviving Jedi.
Thor: Ragnarok (2017)
Genre :- Comedy/Action. Runtime :- 2h 10m
Director :- Taika Waititi
Writers :- Eric Pearson, Craig Kyle & Christopher Yost.
Lead Casts:- Chris Hemsworth, Mark Ruffalo, Cate Blanchett, Tessa Thompson, Tom Hiddleston, Karl Urban, Taika Waititi & Jeff Goldblum.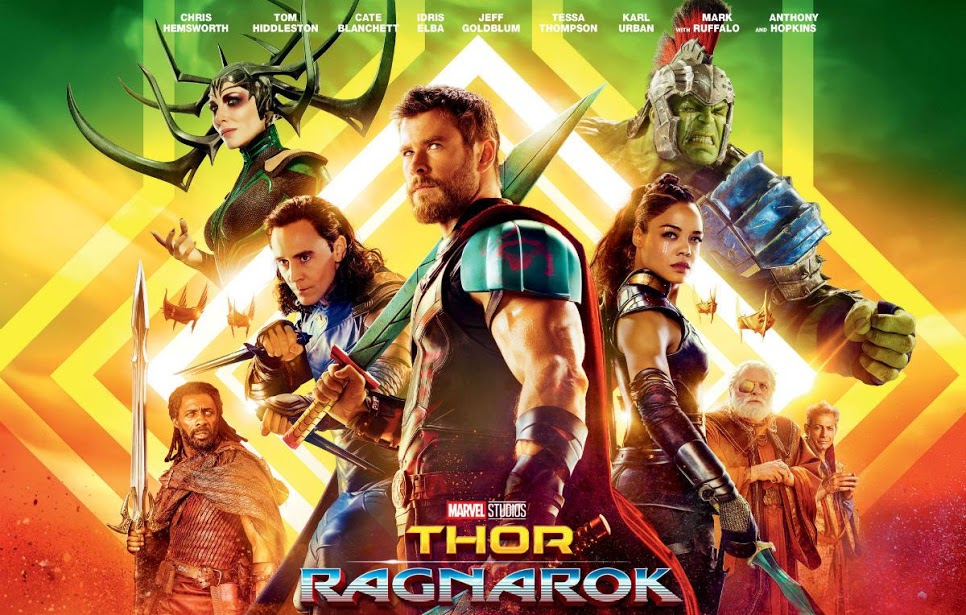 Plot Summary :- After Thor's hammer is broken by Hela, the Goddess of Death, who comes back after a long time, he, along with his friends Hulk and others, shows his all guts and courage to face his elder sister without the hammer to save the Asgardians from her wrath. He must has to plan differently to defeat Hela and save his people as he can't defeat Hela with his own power. That's what Ragnarok is all about!
Star Wars: Episode IV – A New Hope (1977)
Genre :- Science fiction. Runtime :- 2h 5m
Director :- George Lucas
Writer :- George Lucas
Lead Casts :- Carrie Fisher, Mark Hamill, Harrison Ford, Anthony Daniels, Alec Guinness & Peter Mayhew.
Plot Summary :- The Imperial Forces of the cruel villain Dark Vader capture Princess Leia as a hostage so that they can quell the rebellion against the Galactic Empire. Luke Skywalker, along with Han Solo who is the captain of the Millennium Falcon, work together with the friendly droid duo R2-D2 and C-3PO to rescue the beautiful princess and to help the Rebel Alliance to bring back freedom and justice to the Galaxy.
The Lion King (1994)
Genre:- Animation/Family. Runtime :- 1h 29m
Directors:- Roger Allers & Rob Minkoff.
Writers:- Brenda Chapman, Barry Johnson, Andy Gaskill, Kevin Harkey, Tom Sito, Rick Maki, Burny Mattinson, Lorna Cook, Gary Trousdale, Jorgen Klubien, Larry Leker, Ed Gombert, Mark Kausler, Thom Enriquez, Jim Capobianco, Chris Sanders, Joe Ranft & Francis Glebas.
Lead Casts:- Matthew Broderick, Jonathan Taylor Thomas, James Earl Jones, Jeremy Irons, Moira Kelly, Niketa Calame, Ernie Sabella, Nathan Lane, Robert Guillaume, Rowan Atkinson, Whoopi Goldberg, Cheech Marin, Jim Cummings & Madge Sinclair.
Plot Summary:- The Lion King indeed possesses a very beautiful and practical storyline about little cub Simba who is afraid and forced to leave the Pride Lands when he is accused of his father Mufasa's death who is actually murdered by his wicked uncle, Scar. Some years later, Simba returns as a young lion to revenge on Scar for his father's death and reclaim his throne of the Pride Lands.
The Muppets (2011)
Genre:- Musical/Family. Runtime :- 2h
Director:- James Bobin
Writer:- Jason Segel & Nicholas Stoller.
Lead Casts:- Jason Segel, Amy Adams, Chris Cooper & Rashida Jones.
Plot Summary:- The story of The Muppets revolves around Three fans named Gary, Mary, and Walter who set out to reunite the Muppets to save the Muppet Theatre from destruction as this is their favorite show in childhood and their adventure begins from there. They must search for each one of them because all of the characters of Muppets Show have disappeared into obscurity.
Read More: MX Player Best Web Series
Therefore guys, these are the best movies on Disney Plus that you must watch to spend your quality time. Stream all those movies right know in Disney Plus App and enjoy your free time with lots of fun! I hope, you have liked this article. If so, don't hesitate to comment down below. Thanks for visiting and appreciating my work.