Role-Playing Games (RPG) may not be the most popular genre in the world of Android/iOS games still, there are some of the best games of this genre that every gamer should enjoy playing. Most of the RPGs are online because of some multiplayer game modes inside those games. Anyway, the games that we have listed below are some of the best RPGs in Android in recent memory. Let's know what is the best RPG in Android one by one.
Read Now: Best RPG Games for PS5 in 2021!
In terms of graphics quality, Darkness Rises comes out at the top of all RPG available in Android. Darkness Rises is one of the top grossing RPG in the last couple of years & it has really provided the feel of PC gaming & their graphics quite a bit to the Android gamers. Apart from eye-popping gorgeous graphics, this game also provides a very amazing storyline that features tons of action adventures along with epic boss fights against fearsome creatures.
The classic hack-n-slash style gameplay makes this game even more filled with RPG elements & thus, it has become a perfect RPG. This epic RPG also has some PVP game modes which are also equally exciting like the single player main story quests. Just like other RPG, you have to initially choose one class between Warrior, Wizard, Assassin or Berserker before starting your journey into the darkness. There is no doubt why Darkness Rises is one of the best RPG in Android today & why it has got so much popularity in a comparatively less time. Once you start playing this epic game, you will also understand how good this game actually is!
Eternium is one of those rare games that doesn't need any real money to win! Yes, this is not pay-to-win game unlike most of the others. This game is literally the most popular as well as one of the best RPG in Android for some pervious years. This outstanding action-adventure RPG is developed by a bunch of old-school RPG fans & gamers who made this game "with passion not greed" (their catchphrase) so that any type of gamer in any type of Android device can play & enjoy this game. As it is only about 150 MB, any type of Android device can easily handle this game.
With its smooth, effortless "tap to move" & innovative "swipe to cast" controls, this game also wins millions of love from the casual gamers. Moreover, its player-friendly "no paywalls, never pay to win" philosophy is also special than other games. After downloading some required content, you can easily play the game in offline mode. The graphics & sound of this game are also amazing in this little size.
Just like other classic RPG such as Darkness Rises, Vampire's Fall etc., here also you have to choose a class between mage or warrior or bounty hunter before starting the game. The storyline is intense, the adventure is fresh & the journey of becoming a legend seems never-ending in this excellent game. Aside from main story, Trials of Valor game mode awaits for the gamers. So, there is no reason to miss this amazing game.
Unlike the classic RPG, Raid: Shadow Legends is mostly a multiplayer PvP dark fantasy RPG game. From the last year, it has become a sensation between the RPG lovers as it brings the freshness & uniqueness of multiplayer RPG elements along with cool action-packed gameplay. Which is why it is one of the top grossing RPG in Play Store right now along with Darkness Rises.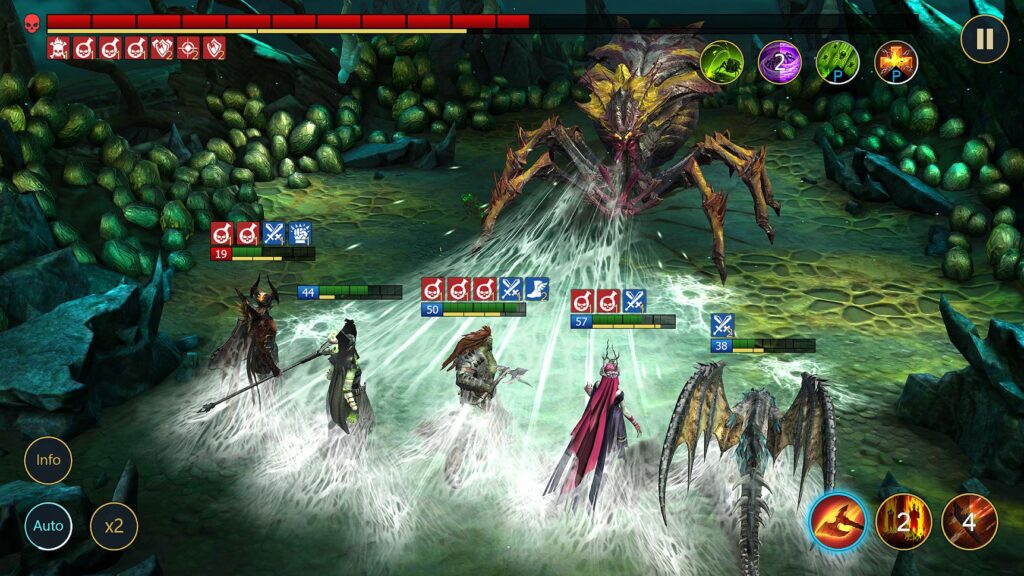 This game comes with visually stunning graphics along with countless in-game features. You have to rally your champions to fight against enemies & epic bosses in never-before fearsome battles. There are 400+ champions to collect & upgrade. You have to build the greatest team of champions to overcome every battle. You can also take a break from your main missions & go to the PvP arena to fight against other players to climb in the rankings. Epic Boss fights & PvP battles are the specialty of this game although the main quest & storyline are also fabulous. This is why this game is certainly one of the best RPG in Android right now.
RPG Toram Online is a massive & magnificent combination of fantasy & adventure in a huge MMO world. In this unique MMORPG, you have to create your own character with the help of more than 500 billion combinations available! You can also choose whether your character would be a warrior or a wizard. This game is so open that even you can discover your own fighting style using your sword or staff & creating combos. Train & build your character so that he/she can withstand in any battle. You can also go for an adventure with your friends across the country of the open-world environment of this awesome game.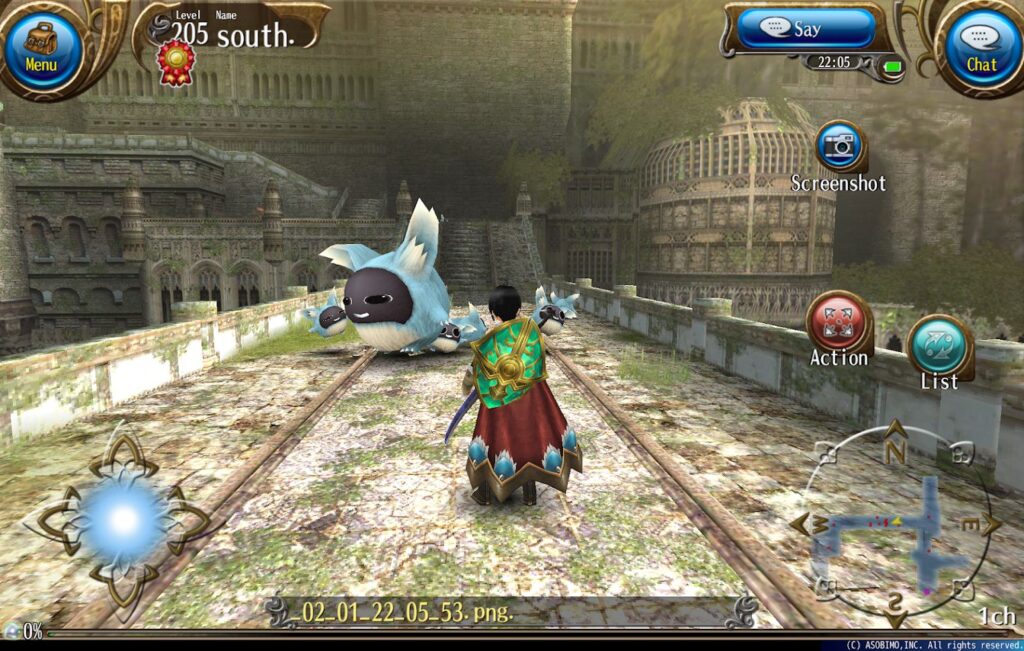 The main story of this game is very interesting & the gameplay style of this game is very unique which every player should love. Team up with your friends to defeat the powerful monsters & epic bosses. The game's community is very supportive so if you stuck anywhere in the game, they will always be there for you. In short, Toram Online is not only one of the best RPG in Android but also one of the most unique game. Don't miss this special adventurous MMORPG!
Vampire's Fall: Origins is not only one of the best RPG in Android but also, it is one of the coolest & unique type of RPG that is also available in PC. From the mysterious & deep storyline to the head to head one-on-one battle, everything of this game is awesome. In just a size only around 150 MB, this game has every feature of a perfect RPG. Even, the game's environment & background sound are so deep as well as intense that you will feel like you are inside the actual gaming world.
Playing as a vampire & searching for the reason of how you have become vampire is really an interesting objective to do. In that journey to all over the world, you will find countless enemies, 80+ unique side missions, different bosses with their special storylines to follow. Anyway, you can play Vampire's Fall in offline mode & also in online mode. A few types of game modes will open if you play in online mode. That's it. Otherwise, you can easily play main missions without the internet connection. This is a perfect old school RPG & you should not miss this awesome game at any cost. Matter of fact, this game is one of my favourite RPG.
Android gamers were waiting for a long time for a free to play Assassin's Creed game until Ubisoft released this action RPG for Android. This is an epic action adventure RPG consisting 70+ assassins from Ezio & Aguilar to Kassandra & Valka. Every character is unlockable as well as playable in this official strategy based action RPG. Develop fortress as your brotherhood grows & build new rooms, craft new equipment, gather resources for them & much more.
You have to collect DNA fragments in order to unlock new heroes and upgrade their abilities. You have to play with your assassins team on missions throughout Spain. You can choose whether you will apply stealthy approach or go for head to head fight to complete the objectives. That's why choosing proper combination of heroes before missions is necessary as some heroes are better at fights whereas some are better in stealth mode. Apart from the story missions, there are many time limited events running in the game. In a nutshell, this unique Assassin's Creed game for mobile is one of the coolest & best RPG in Android right now.
As its name suggests, Age of Magic is a perfect mixture of turn-based magic RPG & strategy. This game is quite a cool starter game for those who wants to enter into the world of RPG. It has a smooth animated graphics with a quality story campaign but beware! As you have to deal this game with skills & strategy because this is not a simple RPG rather it needs strategic brains to finish. Age of Magic possesses other games modes like PvP & more which are also pretty fine. There are 60+ heroes to unlock & develop in this game. Anyway, a very cool RPG that any casual gamer can play in any type of Android phones.
Gameloft's most popular RPG, Iron Blade also possesses an unmatched graphics quality similar to Darkness Rises. Not only graphics, but even the gameplay style of this game is also quite similar to Darkness Rises. However, Iron Blade gets some low ratings recently because of its pay-to-win philosophy which is really the worst thing about this game. Apart from that, everything about this game seems pretty fine. From PC game-like graphics quality to amazing storylines, from hack-n-slash gameplay to epic action sequences along with adventures, everything is quite good in this game. You can try this game too. It is one of the most popular action RPG till now in Android.
Therefore, these are some of the best RPGs in Android this year that you can obviously enjoy playing. All of them are fabulous in terms of action, adventure, storyline & definitely, RPG elements. You are going to have a lot of fun while playing one of these games & that is for sure. Choose the best RPG according to your phone's capabilities & what suits your choice. Like, if your phone is a low-end one & doesn't properly support huge games such as Darkness Rises & RAID: Shadow Legends, you should go for Vampire's Fall or Eternium or other less-sized RPG games that we have listed above. Anyway, at the end of the day, every game of this list are very enjoyable & entertaining that you will definitely love. Lastly, we hope that you have enjoyed reading our article about best RPG in Android right now. If it really so then don't hesitate to express your valuable thoughts in the comment section below. Thanks for visiting & appreciating our work.