In video games, the open-world category is very interesting. Why? Because, in this category, you can do anything in the fantasy world of that game and it gives the feeling like you are the king or the conqueror of that world. Basically, an open-world category is a type of category of the game that offers free movements of the players in anywhere of the location provided in the game, interaction with unplayable characters, the things of that location should be usable enough whether they are money items or they are other purchasable items or more than that. An open-world game also means that the players have to play the game and complete the missions under a vast location where other unplayable characters and materials are present just like reality. An open-world game can be a third or first-person shooter game, it can also be a driving or simulation game or it can be an adventure game too. There is no exact rule that an open-world game must be an action game but mostly, when we hear about games under the open-world category, we assume them as an action game too. Anyway, here we are with our best open-world PC games that you should play at least once in your life. Some of them are my personal favorites and the rest are popular in their own way. Let's know them one by one in detail for your convenience.
Red Dead Redemption 2
Red Dead Redemption 2 is a 2018 action-adventure game developed and published by Rockstar Games. Actually, this game was available on PC from May 2019. This is the third entry in the Red Dead series and is a prequel to the 2010 game Red Dead Redemption. The frictional story is set in 1899 representation of the Western, Midwestern and Southern United States and follows outlaw Arthur Morgan, a member of the Van der Linde gang. Arthur must deal with the decline of the Wild West whilst attempting to survive against government forces, rival gangs, and other adversaries. The story also follows fellow gang member John Marston, the protagonist of Red Dead Redemption.
The game is presented through both first and third-person perspectives, and the player may freely roam in its interactive open world. Gameplay elements include shootouts, heists, hunting, horseback riding, interacting with non-player characters, and maintaining the character's honor rating through moral choices and deeds. A bounty system similar to the "wanted" system from the Grand Theft Auto franchise governs the response of law enforcement and bounty hunters to crimes committed by the player. because of the quality, it is an expensive game and from the time of release, I have never found any discount for this game. According to gamers, this is the best open-world PC game in 2019.
System Requirement Recommended:
OS: Windows 10 – April 2018 Update (v1803)
Processor: Intel® Core™ i7-4770K / AMD Ryzen 5 1500X
Memory: 12 GB RAM
Graphics: Nvidia GeForce GTX 1060 6GB / AMD Radeon RX 480 4GB
Network: Broadband Internet connection
Storage: 150 GB available space
Sound Card: Direct X Compatible

Assassin's Creed Odyssey
Assassin's Creed Odyssey is a role-playing open world 3rd person action-adventure game released on October 5, 2018. As a sequel of assassin's creed origins, odyssey set in year 431 BCE. the plot tells a mythological history of the Peloponnesian War between Athens and Sparta. Here the player can choose between two different characters; Alexios (male) and Kassandra (female). Players control a male or female mercenary who fights for both sides as they attempt to unite their family. As the story progresses as a player, you will know the relationship between the two characters. Alexios and Kassandra are brother and sister. If you choose Kassandra then Alexios is your younger brother and he will be the villain (Demos) of the game. By selecting "dialogues" you can either survive your brother or you can kill him. It's totally upon you. I am not going to tell you so much to spoil the game for you. This is one of the best open-world PC game I have ever played.
System Requirement Recommended:
OS: Windows 7 SP1, Windows 8.1, Windows 10 (64bit versions only)
Processor: AMD FX-8350 @ 4.0 GHz, Ryzen 5 – 1400, Intel Core i7-3770 @ 3.5 GHz or better (MORE DETAILS HERE)
Memory: 8 GB RAM
Graphics: AMD Radeon R9 290, NVIDIA GeForce GTX 970 (4GB VRAM with Shader Model 5.0) or better (MORE DETAILS HERE)
Storage: 46+ GB available space

Shadow of the Tomb Raider
Despite other open world games Shadow of the Tomb Raider is one of my favorite action-adventure games. On the 19 November 2019 Square Enix published this game as a sequel of Rise of the Tomb Raider. After all the events of Rise of the Tomb Raider, its story follows Lara's adventures through the tropical regions of the Americas to the legendary city Paititi.
Through the main storyline, Lara has to fight the paramilitary organization Trinity and racing to stop a Mayan apocalypse she has unleashed. Lara must master a deadly jungle, overcome terrifying tombs, and persevere through her darkest hour. As she races to save the world from a Maya apocalypse, Lara will ultimately be forged into the Tomb Raider she is destined to be.
Features:
Master an unforgiving jungle setting in order to survive. Explore underwater environments filled with crevasses and deep tunnel systems.
Outgunned and outnumbered, Lara must use the jungle to her advantage. Strike suddenly and disappear like a jaguar, use mud as camouflage, and instill fear in enemies to sow chaos.
Tombs are more terrifying than ever before, requiring advanced traversal techniques to reach them, and once inside they are filled with deadly puzzles.
Discover a hidden city and explore the biggest hub space ever found in a Tomb Raider game.
System Requirement Recommended:
OS: W indows 10 64-bit
Processor: Intel Core i7 4770K, 3.40 Ghz or AMD Ryzen 5 1600, 3.20 Ghz
Memory: 16 GB RAM
Graphics: Nvidia GTX 1060 6GB or AMD Radeon RX 480, 8GB
DirectX: Version 12
Storage: 40 GB available space

The Witcher® 3: Wild Hunt
The Witcher: Wild Hunt is a story-driven open-world RPG set in a visually stunning fantasy universe full of meaningful choices and impactful consequences. In The Witcher, you play as professional monster hunter Geralt of Rivia tasked with finding a child of prophecy in a vast open-world rich with merchant cities, pirate islands, dangerous mountain passes, and forgotten caverns to explore. Though this is a pretty old game; released in 2015, still this is an awesome open-world PC game that you should try.
Features:
Gruesomely destroy foes as a professional monster hunter armed with a range of upgradeable weapons, mutating potions and combat magic.
Hunt down a wide range of exotic monsters — from savage beasts prowling the mountain passes, to cunning supernatural predators lurking in the shadows of densely populated towns.
Invest your rewards to upgrade your weaponry and buy custom armour, or spend them away in horse races, card games, fist fighting, and other pleasures the night brings.
Traverse a fantastical open world: explore forgotten ruins, caves and shipwrecks, trade with merchants and dwarven smiths in cities, and hunt across the open plains, mountains and seas.
Deal with treasonous generals, devious witches and corrupt royalty to provide dark and dangerous services.
Make choices that go beyond good & evil, and face their far-reaching consequences.
In times of war, chase down the child of prophecy, a living weapon foretold by ancient elven legends.
Struggle against ferocious rulers, spirits of the wilds and even a threat from beyond the veil – all hell-bent on controlling this world.
Define your destiny in a world that may not be worth saving.
Built exclusively for next generation hardware, the REDengine 3 renders the world of The Witcher visually nuanced and organic, a real true to life fantasy.
Dynamic weather systems and day/night cycles affect how the citizens of the towns and the monsters of the wilds behave.
Rich with storyline choices in both main and subplots, this grand open world is influenced by the player unlike ever before.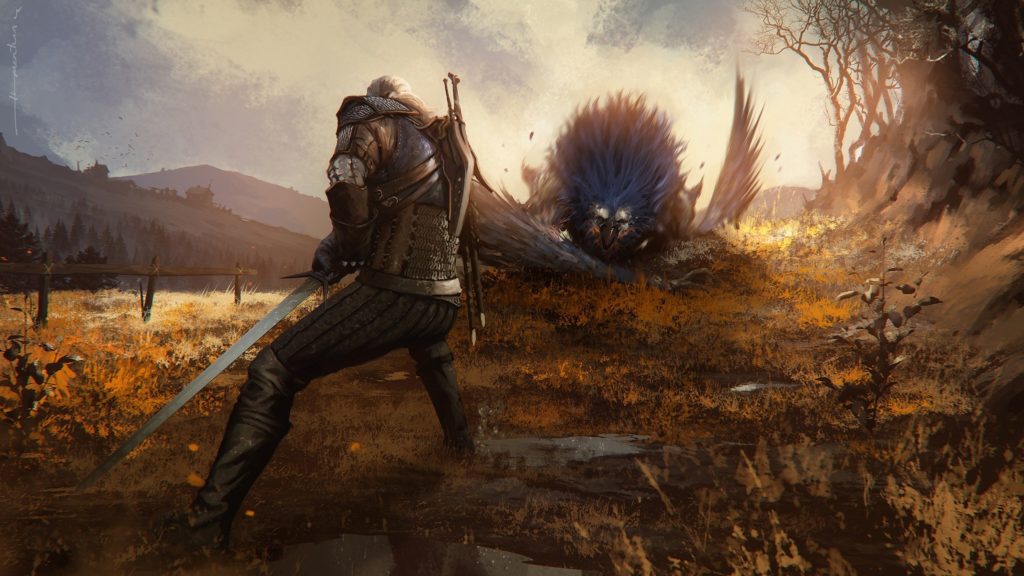 System Requirement Recommended:
OS: 64-bit Windows 7, 64-bit Windows 8 (8.1) or 64-bit Windows 10
Processor: Intel CPU Core i7 3770 3.4 GHz / AMD CPU AMD FX-8350 4 GHz
Memory: 8 GB RAM
Graphics: Nvidia GPU GeForce GTX 770 / AMD GPU Radeon R9 290
Storage: 35 GB available space

GTA 5
Who doesn't hear about GTA 5? It is an open world, action-adventure third person as well as first-person game. With an awesome storyline and quest missions this game fills you; you are on the game; you are the character of the game. In the open-world environment, you can interact with most of the living and nonliving things except buildings.
In campaign mode, there are three characters: Michael De Santa, Trevor Philips, and Franklin Clinton—criminals whose stories interconnect as they complete missions. Some missions are completed with only one character and others feature two or three. In some missions, you have to switch characters back and forth to complete the missions when you are not in any mission you can normally switch characters after you unlock them.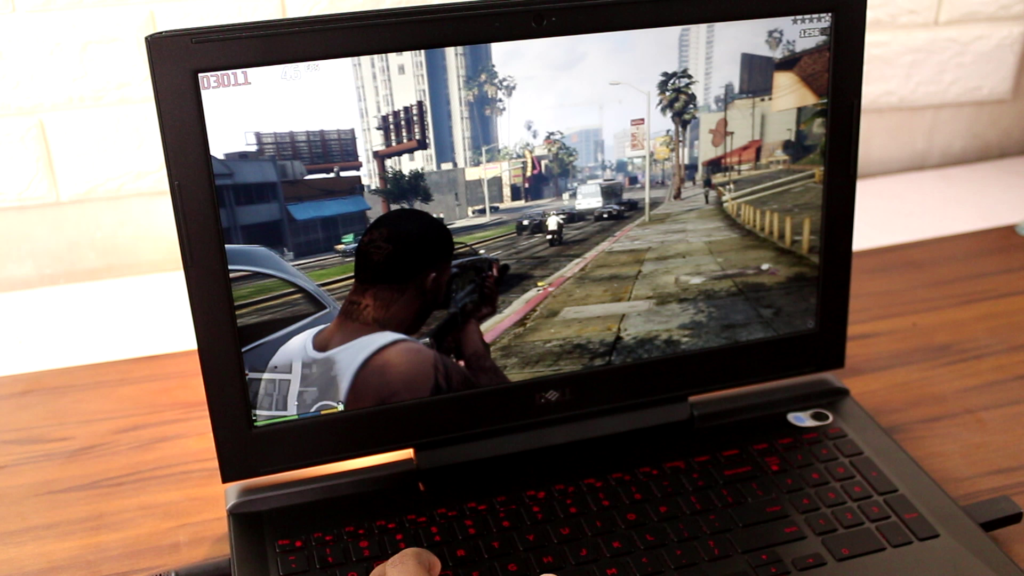 Players use melee attacks, firearms and explosives to fight enemies and may run, jump, swim or use vehicles to navigate the world. In combat, auto-aim and a cover system may be used as assistance against enemies. If the player's health is gone too low players respawn at hospitals. If players commit crimes, law enforcement agencies may respond as indicated by a "wanted" meter in the head-up display (HUD). Stars displayed on the meter indicate the current wanted level (for example, at the maximum five-star level, police helicopters and SWAT teams swarm to lethally dispatch players. Law enforcement officers will search for players who leave the wanted vicinity. The meter enters a cool-down mode and eventually recedes when players are hidden from the officers' line of sight that displays on the mini-map. I think this is one of the best open-world games for PC.
System Requirement Recommended:
OS: Windows 10 64 Bit, Windows 8.1 64 Bit, Windows 8 64 Bit, Windows 7 64 Bit Service Pack 1
Processor: Intel Core i5 3470 @ 3.2GHz (4 CPUs) / AMD X8 FX-8350 @ 4GHz (8 CPUs)
Memory: 8 GB RAM
Graphics: NVIDIA GTX 660 2GB / AMD HD 7870 2GB
Storage: 72 GB available space
Sound Card: 100% DirectX 10 compatible

Just Cause 4
Just Cause 4 is an action-adventure third-person shooting game. The player assumes the role of series protagonist Rico Rodriguez. The game takes place in Solis, a large open world consisting of different biomes including snowy mountains and deserts. Rico can transverse in the game's world using his wingsuit and grappling hook, whose functions are expanded to include the ability to attach hot air balloons and rocket boosters on objects. A new wind and particle system was introduced, and it affects Rico's traversal with his wingsuit. The game also features a weather system and environmental hazards such as tornados and thunderstorms.
The game features a large variety of vehicles and firearms, including more exotic ones like the Wind Gun and the Lightning Gun. Each weapon also has an alternate firing mode. Players can call for supply drop any time in the game.[7] During combat, he may be assisted by allies who are controlled by artificial intelligence. The game includes a frontline system in which the rebel forces would fight against the Black Hand army at the border of their territories. Rico can participate in these battles anytime.
Features:
Soar through the skies with your wingsuit – Skydive, Base Jump and Free Dive with no limits!
Fight your enemies under extreme weather conditions, including towering tornadoes and tropical lightning storms, taking the iconic Just Cause action to insane new heights.
Use extreme weather events to your advantage thanks to never seen before in-game physics.
Spearhead the rebellion and defeat the Black Hand, a hi-tech private military organisation.
Face off against Gabriela Morales – your most fierce, capable, and unpredictable adversary yet.
Uncover the truth of Rico's father's past life on Solis' and its extreme weather.
Explore the remote South American country of Solis, home of conflict, secrets, and danger.
Enjoy 100 square kilometres of exotic playground, from rainforest to desert, via snowy mountain peaks.
Discover a plethora of wonders as you explore the world of Solis from bustling cities to rural grasslands.
Customize your new grapple hook with evolved and brand-new capabilities, allowing you to create your own personal stunts, destructive methods and overall play style.
Experiment with a huge variety of new vehicles including military jets, helicopters, turbo-fuelled sports cars, and construction vehicles.
System Requirement Recommended:
OS: Windows 10 (64-bit versions only)
Processor: Intel Core i7-4770 @ 3.4 GHz | AMD Ryzen 5 1600 @ 3.2 GHz or equivalent
Memory: 16 GB RAM
Graphics: NVIDIA GeForce GTX 1070 (6GB VRAM or better) | AMD Vega 56 (6GB VRAM or better)
DirectX: Version 11
Storage: 59 GB available space

Far Cry 5
As a first-person shooter game, Far Cry 5 is one of the best games in the Far Cry franchise. Despite experiencing a great storyline, the player can explore the world freely on foot or via various vehicles. Unlike previous titles in the series where the player takes on the role of a set character, the game gives the player the opportunity to customize their character's appearance.
While the player has a variety of ranged and explosive weapons to fight against enemies, the game places a renewed emphasis on close-quarters combat compared to previous Far Cry titles by introducing a wider range of melee weapons.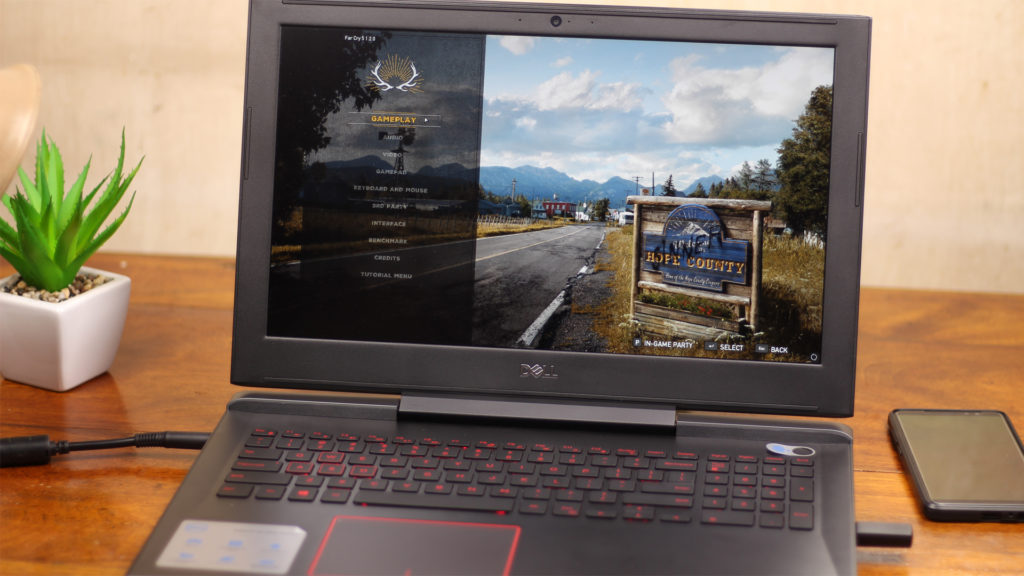 System Requirement Recommended:
OS: Windows 7 SP1, Windows 8.1, Windows 10 (64-bit versions only)
Processor: Intel Core i7-4770 @ 3.4 GHz or AMD Ryzen 5 1600 @ 3.2 GHz or equivalent
Memory: 8 GB RAM
Graphics: NVIDIA GeForce GTX 970 or AMD R9 290X (4GB VRAM with Shader Model 5.0 or better)
DirectX: Version 9.0c
Storage: 40 GB available space

Just Cause 3
Just Cause 3 is a 2015 action-adventure third-person open world game developed by Avalanche Studios and published by Square Enix. Being the third game of the Just Cause franchise and the sequel to 2010's Just Cause 2, it was released in December 2015.
Features:
Explore a Mediterranean island paradise with complete vertical freedom – skydive, BASE jump and free dive in an open world with virtually zero limits
Glide through the air and swoop across mountains with your Wingsuit giving a new way to rain death from above
Use your Grapple and Parachute to scale buildings, hijack vehicles, move quickly or tether objects together for creative new ways to cause Chaos.
Cause massive chains of destruction in military bases, harbors, prisons, police stations and communications facilities to bring down a dictator
Arm yourself with a wide range of explosive weaponry from shotguns and missile launchers to tank-busters and air-strikes
Choose from a huge variety of different vehicles to drive including speedboats, jets, helicopters, turbo-fueled sports cars and super bikes
Get adventurous with dozens of challenge missions and collectibles to discover
Online community features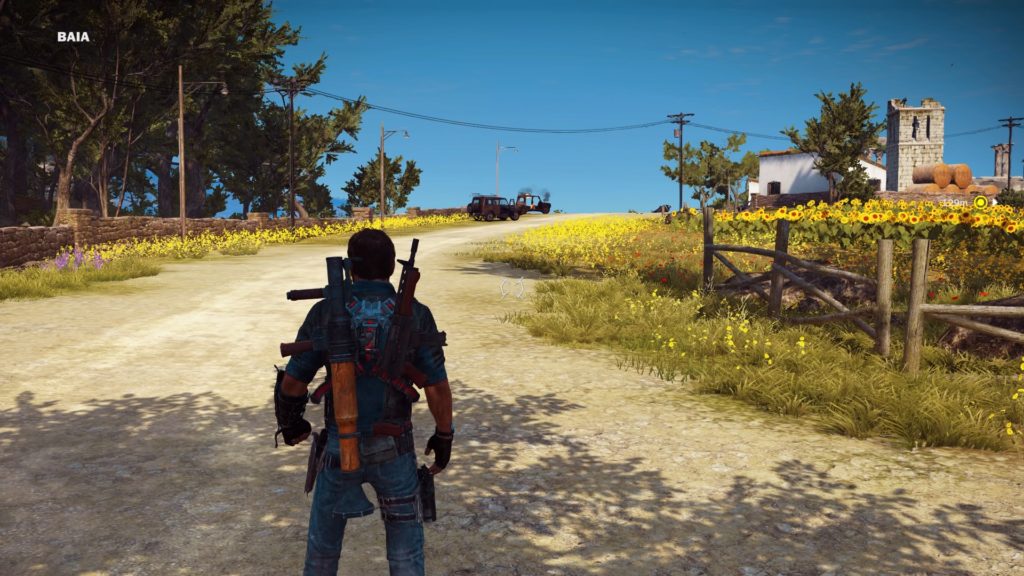 System Requirement Recommended:
OS: Vista SP2 / Windows 7.1 SP1 / Windows 8.1 (64-bit Operating System Required)
Processor: Intel Core i7-3770, 3.4 GHz / AMD FX-8350, 4.0 GHz
Memory: 8 GB RAM
Graphics: NVIDIA GeForce GTX 780 (3GB) / AMD R9 290 (4GB)
Storage: 54 GB available space

Forza Horizon 4
Being a racing game Forza Horizon 4 was developed by Playground Games and published by Microsoft Studios, published on 2 October 2018. The game is set in a fictionalized representation of areas of Great Britain. It is the fourth Forza Horizon title and the eleventh installment in the Forza series. The game is noted for its introduction of changing seasons to the series.
Features:
Collect Over 450 Cars including over 100 licensed manufacturers
Here player can Race, Stunt, Create and Explore. In the new open-ended campaign, everything you do progresses your game.
Also, you can Explore a Shared World. When time of day, weather and seasons change, everyone playing the game experiences it at the same time.
In the open world environment, you can discover lakes, valleys, castles, and breathtaking scenery all in spectacular native 4K and HDR on Xbox One X and Windows 10.
System Requirement Recommended:
OS: Windows 10 64-bit
DirectX: DirectX 12 API, Hardware Feature Level 11
Memory: 12 GB
Video Memory: 4 GB
Processor: Intel i7-3820 @ 3.6Ghz
Graphics: NVidia GTX 970 OR NVidia GTX 1060 3GB OR AMD R9 290x OR AMD RX 470

Resident Evil 3
Recently Released on 3rd April 2020, Resident Evil 3 is a remake of Resident Evil 3: Nemesis (1999). Main characters Jill Valentine and Carlos Oliveira was attempted to survive a zombie apocalypse while hunted by the intelligent bioweapon Nemesis. Obviously, it is a survival horror game developed and published by Capcom.
Being a semi open-world game, it features fixed camera angles with third-person shooter gameplay similar to the 2019 Resident Evil 2 remake. It includes an online multiplayer mode, Resident Evil: Resistance, which puts a team of four players against a "mastermind" who can create traps, enemies, and other hazards. The beginning of Resident Evil 3 however, has players briefly controlling Jill in a first-person perspective, in a dream and then in her apartment, engaging with the environment around her much like the characters you assume the role of in Resident Evil 7: Biohazard.
System Requirement Recommended:
OS: WINDOWS® 10 (64-BIT Required)
Processor: Intel® Core™ i7-3770 or AMD FX™-9590 or better
Memory: 8 GB RAM
Graphics: NVIDIA® GeForce® GTX 1060 or AMD Radeon™ RX 480 with 3GB VRAM
DirectX: Version 12
Network: Broadband Internet connection
Storage: 45 GB available space

If you have a potato PC then don't worry here is the list of [Best] Games For 2GB RAM PC Without GPU: Play in 2020
Therefore, these are some of the best open-world pc games that you can definitely enjoy playing. So, what are you waiting for? Purchase and install your favorite one for unlimited fun. I hope, you guys have liked this article. If so, don't hesitate to comment down below to express your thoughts about it. If you have any other awesome open world pc game in your mind, inform us about it too. Thanks for visiting & appreciating my work.