In video games, the open-world category is very interesting. Why? Because, in this category, you can do anything in the fantasy world of that game and it gives the feeling like you are the king or the conqueror of that world. Basically, an open-world category is a type of category of the game that offers free movements of the players in anywhere of the location provided in the game, interaction with unplayable characters, the things of that location should be usable enough whether they are money items or they are other purchasable items or more than that. An open-world game also means that the players have to play the game and complete the missions under a vast location where other unplayable characters and materials are present just like reality. An open-world game can be a third or first-person shooter game, it can also be a driving or simulation game or it can be an adventure game too. There is no exact rule that an open-world game must be an action game but mostly, when we hear about games under the open-world category, we assume them as an action game. Anyway, here we are with our best open world Android games that you should play at least once in your life. Some of them are my personal favorites and the rest are popular in their own way. Let's know them one by one in detail for your convenience.
Off The Road – OTR Open World Driving
Developed by DogByte Games | Adventure/Simulation |196 MB |Free (in-app purchases) | 10M+ Downloads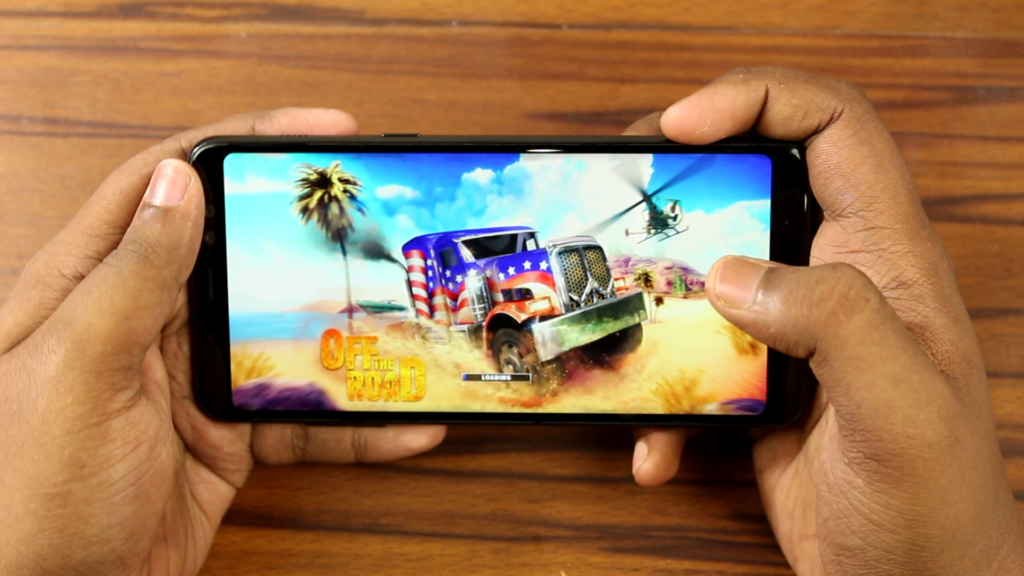 As its name suggests, it is definitely a classy open world Android game based on driving, boating and piloting on the huge off-road open-world scenario. If you love driving games, you should love it too. You can walk in this beautiful off-road nature or you can drive your way to the highest mountain of this island to collect hidden rewards. You can even start boating into the beautiful freshwater of this open-world nature or fly your way up to heaven with your preferable helicopters. The choice is up to you but one thing is pretty sure, you will get endless adventures by playing this game.
There are several challenges like transport challenges, checkpoint challenges, etc. in this beautiful game that you have to beat to earn money and upgrade your vehicles so that they can be stronger, faster, look more awesome! There are 20 off-road cars available in this game that can be unlocked and driven for better riding. Earning XP helps you to level up your profile which gives you cool rewards. Simulated water, mud and other surfaces are provided in this game that gives realistic graphics and feelings. Give it a try and you will understand how great this game is.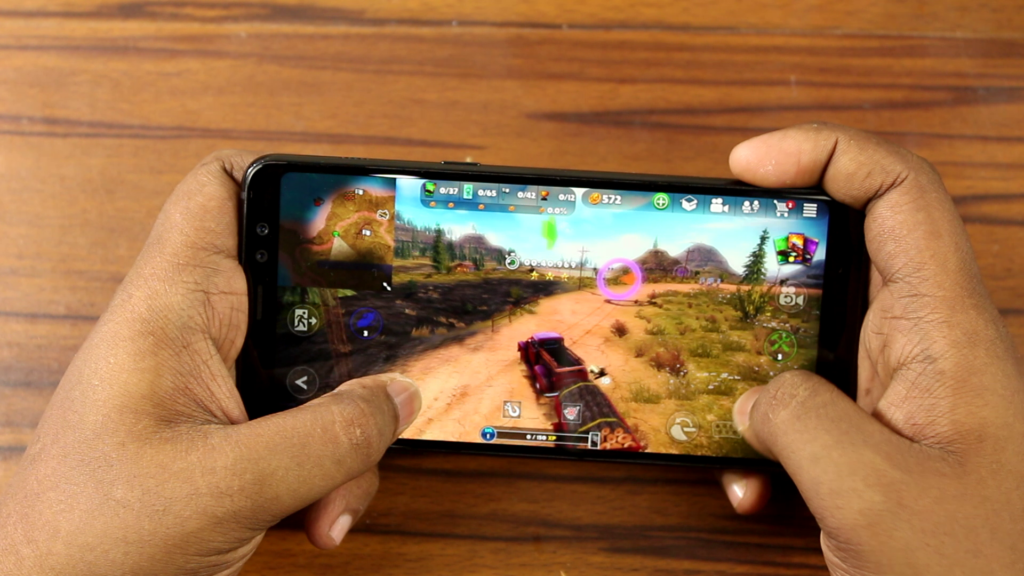 West Gunfighter
Developed by Candy Mobile |Action/Adventure |20 MB |Free (in-app purchases) | 10M+ Downloads
If you have a less powerful Android device and still you want to play open-world games then this game is undoubtedly perfect for you. West Gunfighter is a very decent open-world game that offers you to explore old wild west along with your role as a heroic cowboy or cowgirl.
Begin your western adventure in this sandy open-world scenario with a bunch of story and side missions and take out the bandits & your enemies. You can find hidden treasures too while riding freely on your horse, drink at saloons or enjoy the beauty of the vast land. There are varieties of cloths, gears, horses, and weapons available in the game shop and as you progress in the game, you can buy them and upgrade them as your requirements. So, don't think too much. Go to Play Store, install West Gunfighter & begin your western adventures with your favorite horse.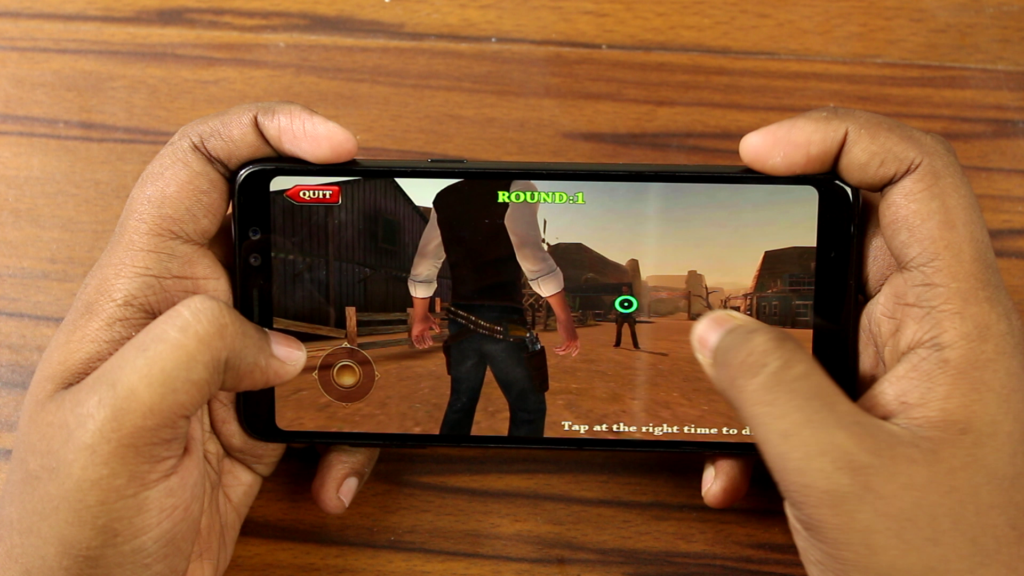 Zombie Offroad Safari
Developed by DogByte Games Adventure/Action |63 MB |Free (in-app purchases) | 5M+ Downloads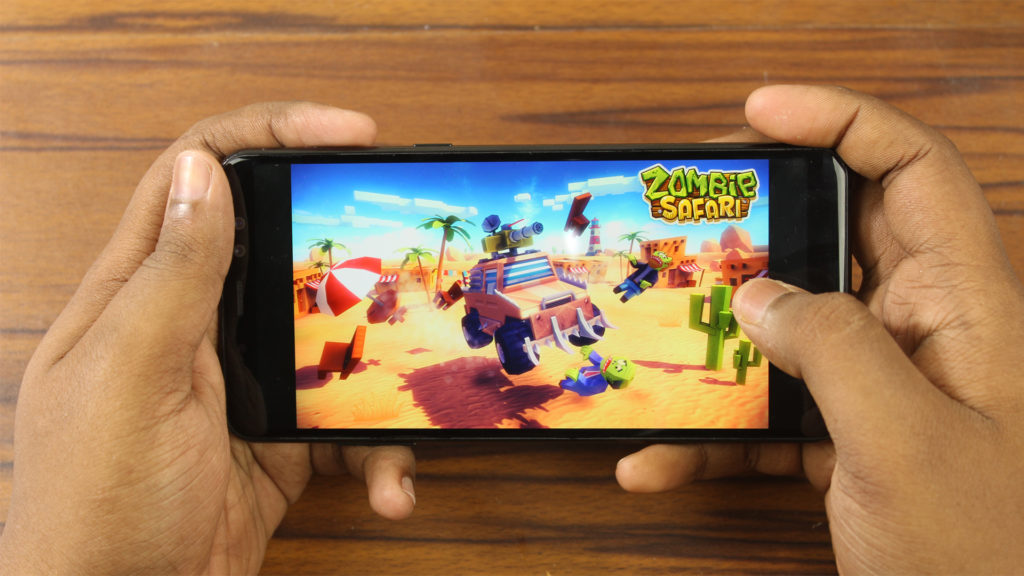 Zombie Offroad Safari is a type of game that you must try for once & I am pretty sure you will fall in love with it. Not only you can walk and drive here freely but also there are zombies that you can smash with your car or shot them with your gun. Here, in this game, six different sandbox regions filled with various zombies are available to explore freely with fun and adventures. Varieties of cars are there for your convenience so that you can buy them and upgrade them as early as possible to make them more durable and fast. Different lethal weapons are here too that are unlockable and usable with your car to kill the zombies faster.
This game offers numerous challenges to you by giving you checkpoints, side missions, hidden treasures, explorer flags, secret locations, etc. so that you cannot be bored by only roaming and killing zombies in those huge open-world landscapes. Zombie Boss fight is also provided in this game to give the gamers a tough challenge. After conquering the five different regions of the world, the last region is Moon where gravity is low and your car will jump like a helicopter. You can also explore the Moon though there will be zombies too. Therefore, you can assume how awesome this game is. If you really love to play open world android games, you have no other option but to love this game just like the rest of this list.
Six-Guns: Gang Showdown
Developed by Gameloft SE | Role Playing/Action/Adventure |413 MB |Free (in-app purchases) | 10M+ Downloads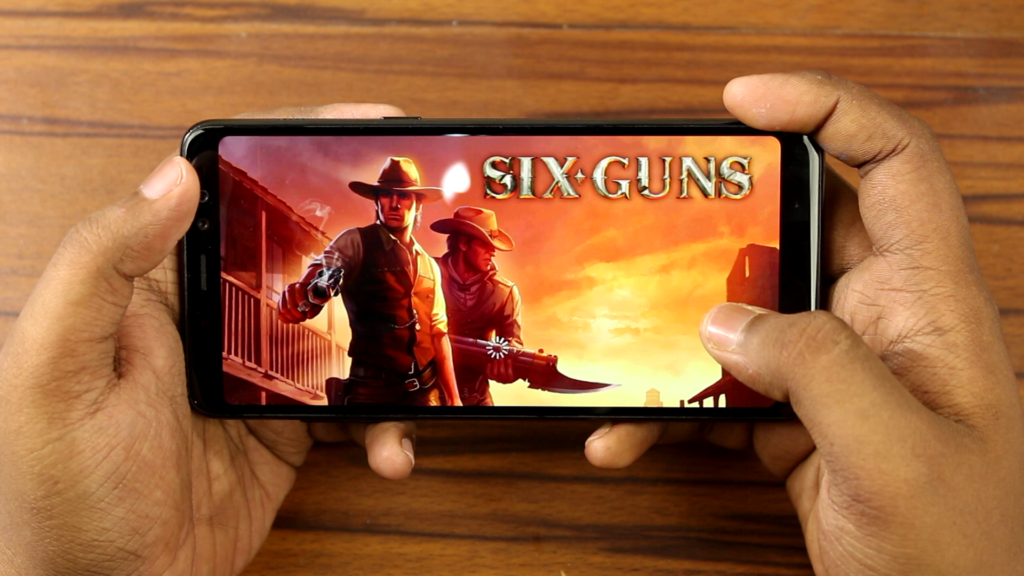 If you love to play the role of a heroic cowboy & gunfighter in the old west with an open-world set, you should play this game. You can explore a wild west open-world sandy location of Arizona & Oregon that gives you mysteriously dangerous challenges that you have to overcome to win the game. There are 40 missions and objectives that you have to overcome in order to completely win the game. From horse racing to gunfighting with the enemies, everything you can expect from this game that offers you the feelings of actual old west's lifestyle. You may meet some dead persons in this game too in your way to the story of the game.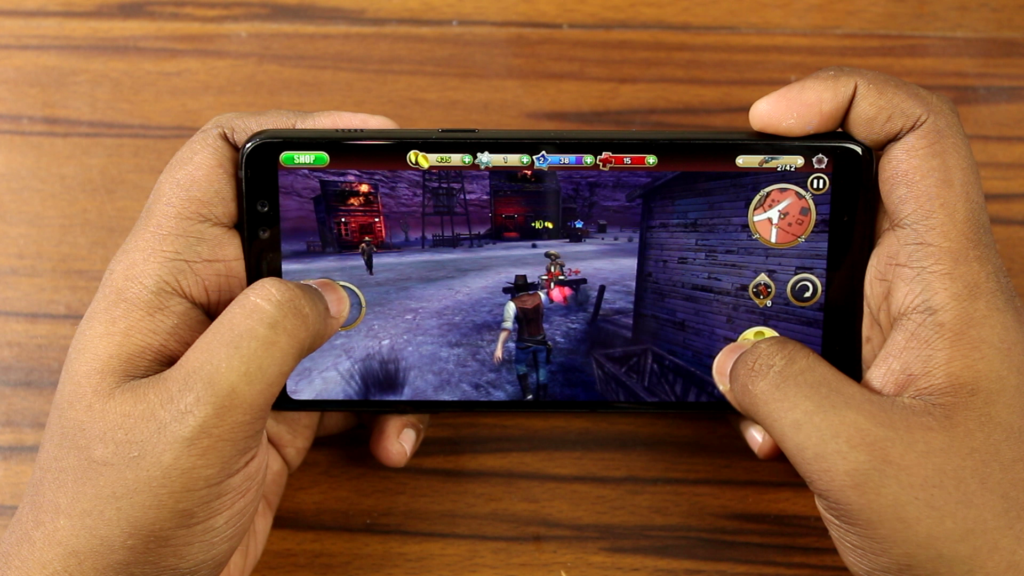 As it is a totally open-world game, you can walk, run, ride freely along with lots of adventures in your town if you ever get bored of regular missions. There are 8 different horses, 19 weapons and a wide range of clothes, ammo and other gears available for you in the game that helps you in your path of unlimited adventures. So, this is one of the best open-world Android games that is available for you in the Play Store.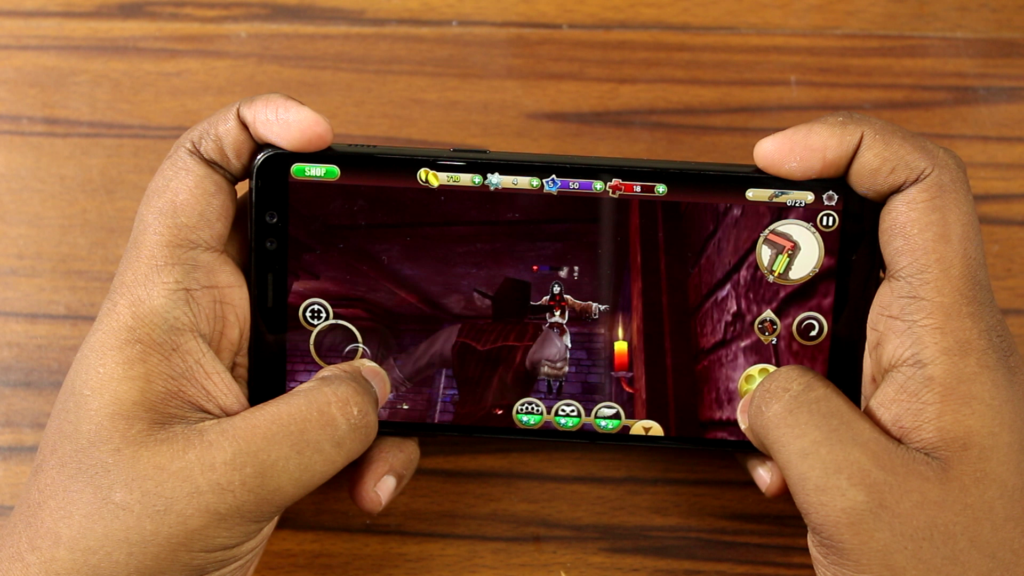 Beast Quest
Developed by Animoca Brands | Adventure/Role Playing/Action |58 MB |Free (in-app purchases) | 5M+ Downloads.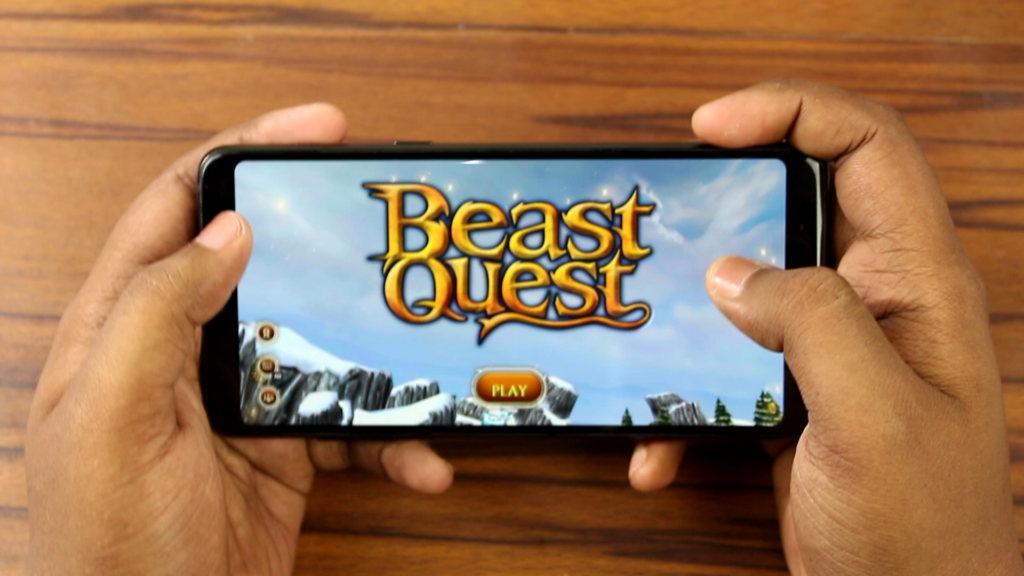 Beast Quest is the game which is one of my personal favorites since I have started playing android games. If you are also an adventure lover, you have no choice but to love this game. It has tons of adventures and mysteries just like fantasy movies. You, as a warrior, have to go through an epic journey in the huge open-world of Avantia where you have to battle against the mighty beasts, find the hidden treasures and powerful artifacts. You must level up and upgrade your equipment and skills to fight against those deadliest beasts.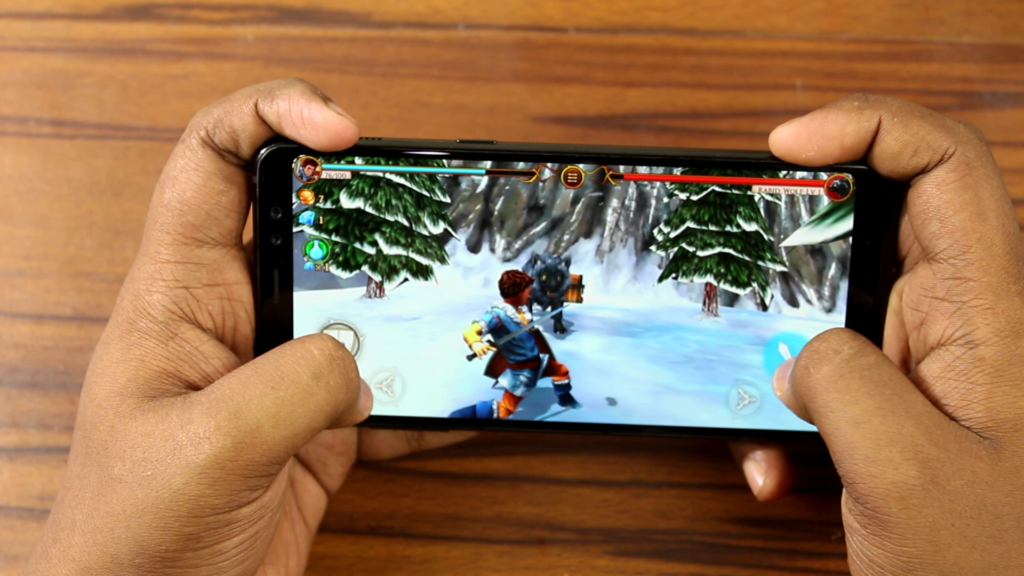 There are hundreds of challenges, secrets, and achievements waiting for you. Not only one world, but there are multiple worlds in this game and every world has its own demon that you have to beat. Apart from story missions, if you want, you can also freely roam in those huge open-world places to unfold the other mysteries and collect the hidden treasures & artifacts that help your character to upgrade and make him stronger. So, you should not wait for anything rather download it from the Play Store to begin your adventurous journey.
Payback 2 – The Battle Sandbox
Developed by Apex Design Entertainment Ltd | Action/Shooter 97 MB |Free (in-app purchases) | 50M+ Downloads
Payback 2 is for those who want action from head to toe in an open-world scenario without any bounds. This game includes everything from tank battles to high-speed helicopter races to massive gang battles. That's why it is not only one of the best action games for android today but also it is one of the best open-world Android games today.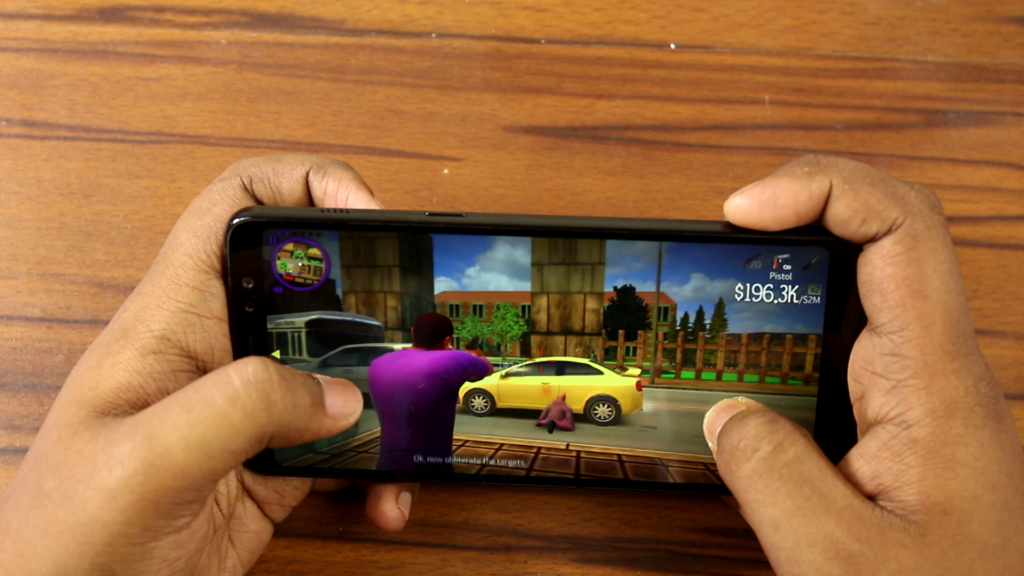 There are fifty campaign events available in this game that feature massive street brawls, super-car races, tank battles & much more in an open-world scenario. You can make your own action-packed events by using the custom mode of the game in which you can combine your preferable cities game modes, weapons and vehicles too as this game offers 7 cities with 9 game modes, dozens of vehicles and weaponry. You can even battle with your friends or other players in online multiplayer modes and get the top spot of the leaderboard. Numerous hourly, daily and weekly challenges are provided in this game so that one can always ready to go for action. If you don't play it yet, you better give it a try.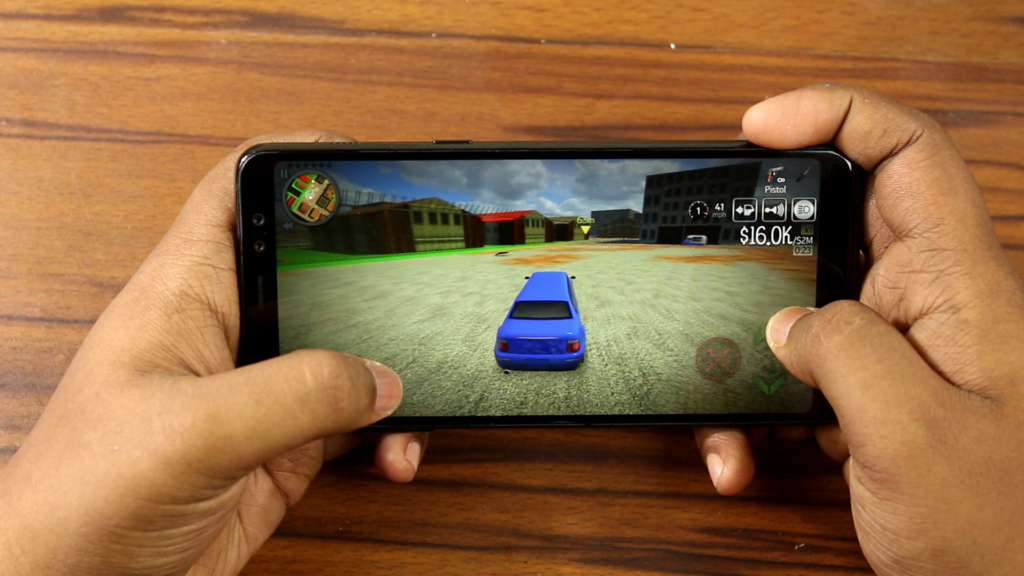 Gerena Free Fire
Developed by Gerena International Private Limited | Survival Shooter/ Battle Royale/Action |509 MB |Free (in-app purchases) | 500M+ Downloads
Free Fire is one of the best, if not the best survival third-person shooter game that is available on mobile. The gameplay is very simple yet full of intense actions. Each game is about 10 minutes and in that time 50 players are placed on a remote island where they have to fight with others for survival. The last man standing will be the winner. You can also create a 4-man squad along with in-game voice chat to stay connected and battle together with others. The vast map where you will be placed is open world and you have the opportunity to explore it as much as possible in that time, with vehicles or without vehicles. This is the game that gains most of the popularity along with PUBG into the battle royale category games in Android.
If your device is not strong enough to support PUBG, you should choose Free Fire as it is as awesome as PUBG. I am not explaining much about Free Fire as it is too popular to known for everyone. If you want to play it, don't every hesitate, rush to the Play Store to install it as early as possible and you will come to know how outstanding the game is.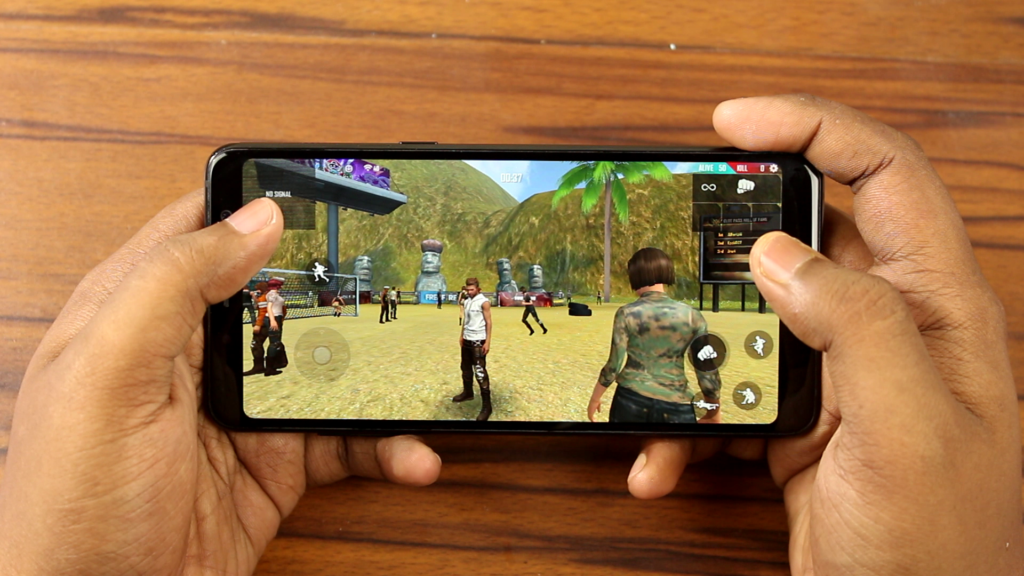 Read More: [Best] Low MB Games For Android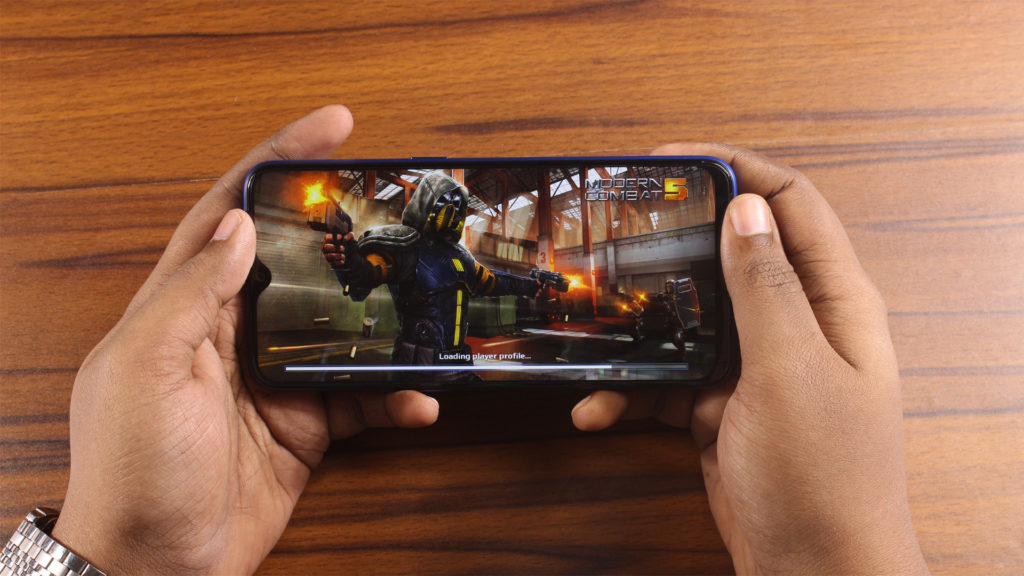 Grand Theft Auto: San Andreas
Developed by Rockstar Games | Action/Role Playing | GB | | 1M+ Downloads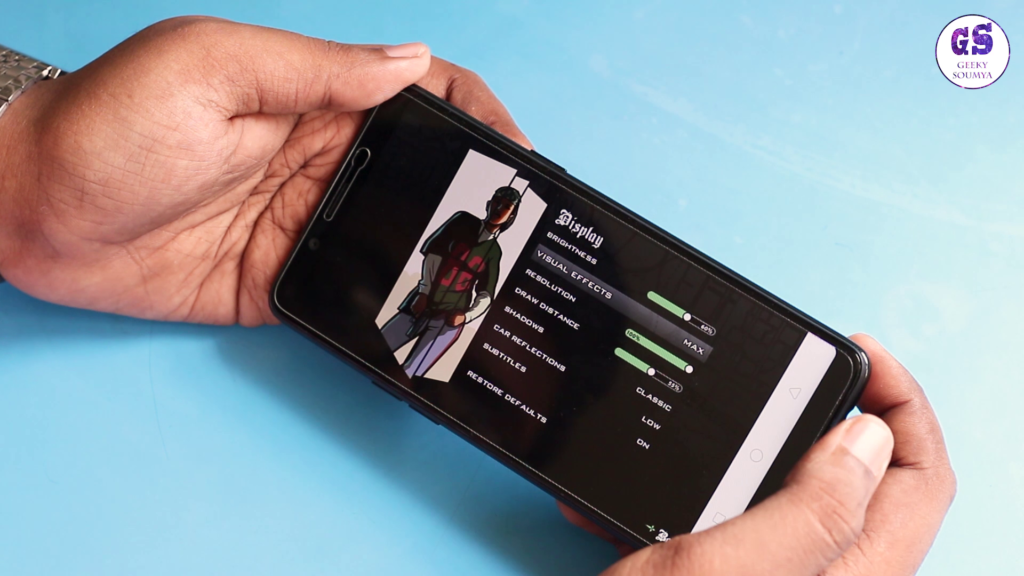 If you think Rockstar Game's biggest release to mobile is Grand Theft Auto III or Grand Theft Auto: Vice City then you are probably wrong. Grand Theft Auto: San Andreas is indeed the game that is the biggest release to mobile by Rockstar Games. As this game is re-mastered properly, it possesses higher resolution graphics and improved character models than its other versions. This story of this third-person shooter game revolves around Carl Johnson in the state of San Andreas that provides a vast open-world facility where you can do almost everything with your characters. Along with the main missions, you can walk, run, drive and kill people if you want. With a bunch of guns, cloths, cars, and money, start your thug life here right now.
Player Unknown's Battlegrounds (PUBG)
Developed by Tencent Games | Survival Shooter/Battle Royale/Action |1.6 GB |Free (in-app purchases) | 100M+ Downloads
So, the winner of "2018 Game of the Year" is in the list of best open world Android games! Seems interesting? Isn't? PUBG is not only one of the best survival shooter battle royal games today but It's also an awesome open-world game. As this game possesses immense popularity, I don't think that I have to discuss its gameplay and features. Still, for the people who don't know much about this game, I am explaining it briefly.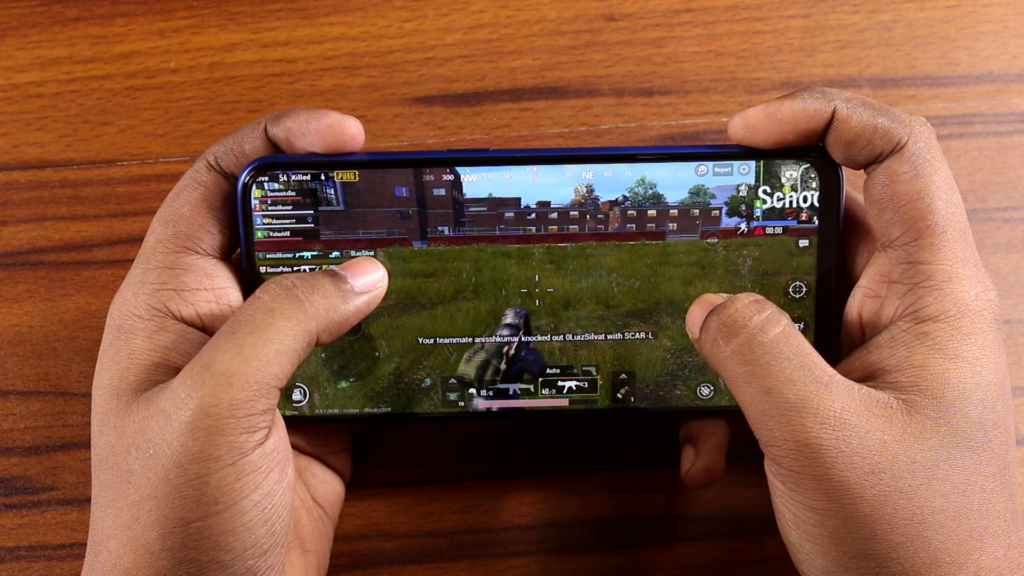 Basically, this is the mobile version of the PC game where you have to survive in epic action-packed third or first-person shooter 100-player classic battles, payload mode, battle duels, fast-paced 4v4 team death match, and zombie modes. You have to be the last man standing to win the match. With extraordinary console-quality gaming and graphics, you can do anything you want. From voice chat with your friends to training your character, everything is possible here! Huge realistic maps are provided by this game where you can go anywhere you want, do anything you wish. So, this is the shortest possible way to describe this game. Download the coolest action game that Play Story ever has to know the rest of the features and gameplay.
The only thing I am recommending you i.e. make sure your device is strong enough for this game as this app needs huge additional data to play otherwise it will lag and slow down your device. If your device is not so strong, you can go for PUBG Lite which is the weaker version of the main game or you can go for other popular open-world battle royale games like Gerena Free Fire, Hopeless Land: Survival, etc.
Gangstar Vegas: World of Crime
Developed by Gameloft SE | Action/Role Playing |1.5 GB |Free (in-app purchases) | 100M+ Downloads
Have you ever wished to play a game like PC's one of the most famous GTA series or Watch Dogs series video games? Well, if your answer is yes then Gameloft has fulfilled your wish. Gangstar Vegas is not only the best open-world android games but also one of the best action-adventure games that Play Store ever has. You have to play the role of Jason in the dramatic story of this third-person shooter game and you can do basically anything in Las Vegas. You can walk and run freely, go for a long drive in cars & boats too, pilot planes or helicopters, kill someone and snatch his money and clothes without caring who he/she is or even you can go to the casino to play them.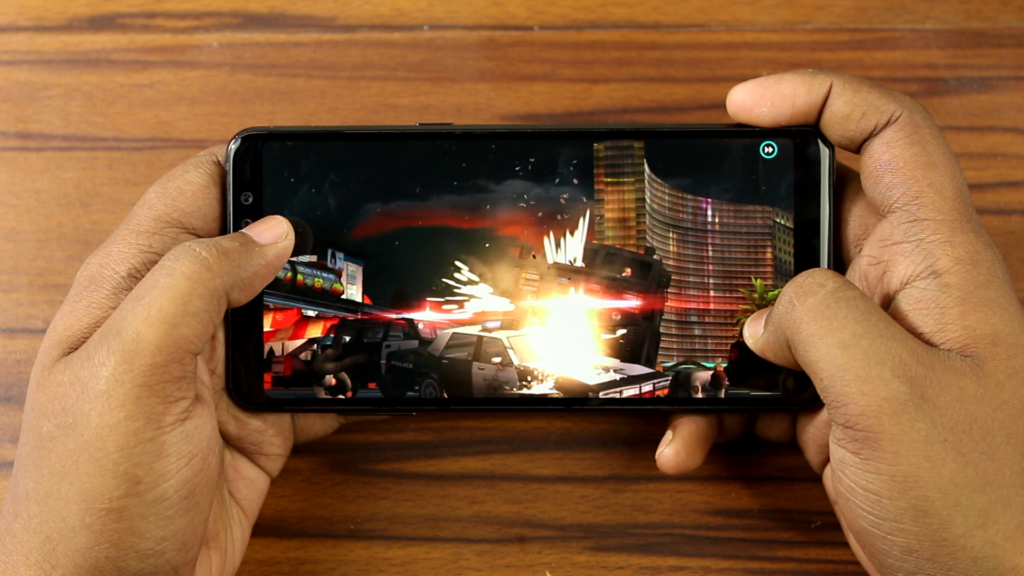 Gangstar Vegas comes with beautifully realistic graphics like actual PC games that make you really surprised. There are numerous weapons like SMGs, LMGs, Shotguns, Rocket Launchers, melee weapons, etc., clothes like casual dresses, formal dress on variations and vehicles like SUVs, Sedans, Supercars, Boats, Helicopters, Airplanes, etc. are available in this shop section of the game so that you can complete all the 80+ missions properly by purchasing & using them. You can also craft your own weapons, vehicles & cloths.
Fully action-packed online events are offered by this game where you have to either fight with the zombies, aliens and other gangsters with your own or you have to join with a gang to beat down other gangs in the massive gang wars. The rewards of those events are lucrative clothes and suits, legendary guns and vehicles too. So, what are you waiting for? You cannot get another awesome open-world game like that. Install Gangstar Vegas and rule Vegas with your criminal adventures in your own way. The City of Vegas is eagerly waiting for a gangster-like you!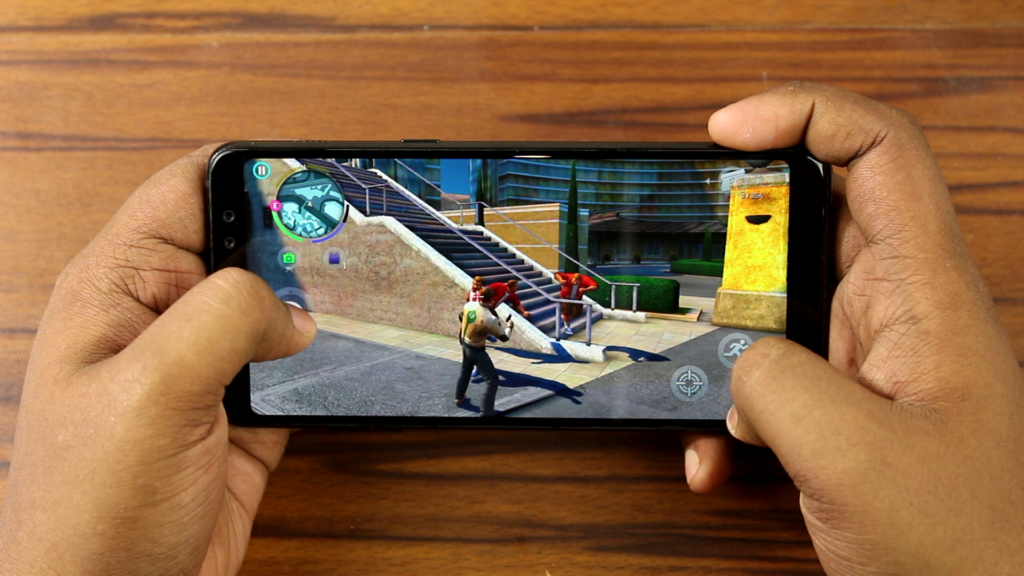 Therefore, these are some of the best open-world Android games that you can definitely enjoy playing & roaming. So, don't waste time thinking too much. Install your favorite one for unlimited fun. I hope, you guys have liked this article. If so, don't hesitate to comment down below to express your thoughts about it. If you have any other awesome open world Android game in your mind, inform us about it too. Thanks for visiting & appreciating my work.