Nowadays skins are becoming extremely popular among smartphone enthusiasts. It can bring a new aesthetic to a smartphone. Depending upon your device, it's available in a wide range of variety. You can pick a skin just for the back of your smartphone or you can consider a full body skin. Here's a question that arises, what's the point of having skin instead of cover? Well, it depends on what kind of user you are. So, without further ado, let's dive deep into the differences between phone skins and back covers and when you should choose one rather than another.
Phone Skins: What's the Point?
The most obvious reason for buying a skin or a cover is to cover the phone. Skins and cases both can protect the smartphone from damage but it could be very different in which condition your phone could survive if you choose one over another.
Smartphone cases are bulkier so they always add extra weight to your smartphone. By putting it on, you can't enjoy the weight balance of your device and precisely engineered design as well.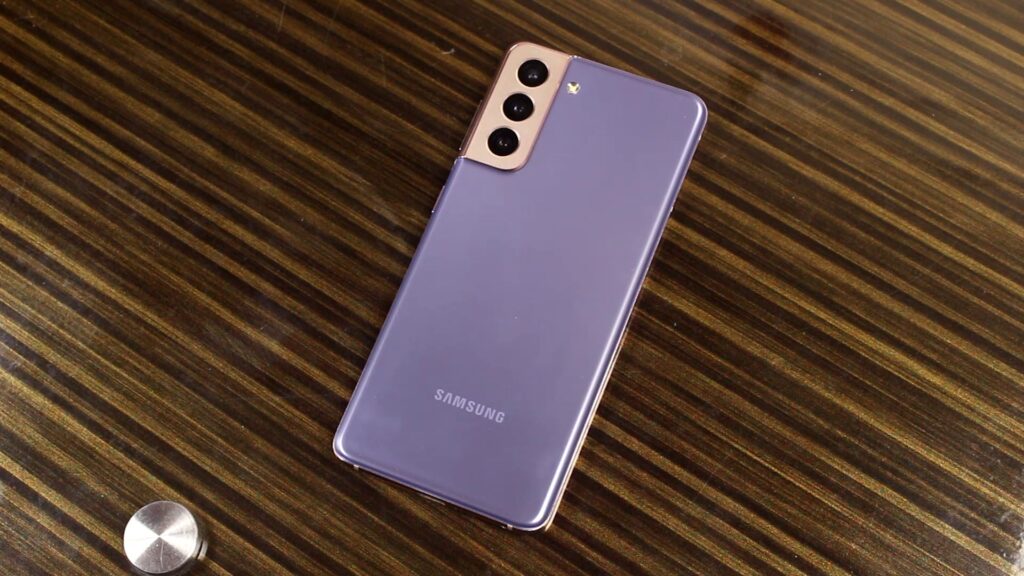 Skins, on the other hand, don't add up any extra space and considerable weight to your phone so they could be much easier to handle. A thick and bulky protective case may protect your phone from the fall damage by reducing the impact but because they add up uneven extra weight and increase the volumetric density of your phone, it could be much easier to be slipped accidentally from the hand.
Do Smartphone Cases Really Protect the Phone and its Display?
Mostly yes but badly designed cases may not absorb the shock of a fall. It is also pretty dependable how your phone gets the impact after falling to the ground. It's also a fact that cheap phone cases do even not survive after getting an impact on the ground. So if you consider a case then you should pick up a good phone case with a high user review.
In terms of protection to the display then with a good quality case, you also consider a screen protector. We have an in-depth article on this topic. Although a screen protector is not the king of protecting the display of your smartphone, a good cover contributes a lot to the screen In terms of protection. If you prefer back covers then always have one which has a bump on every side on top of the screen as shown in the picture below. It could absorb the impact if your phone fall by facing the screen to the ground.
Cases Can Damage your Smartphone Overtime
Yes, you heard it right. There are two major disadvantages of having a case. One of the common problems you may guess is heat. If you're a power user then probably you have experienced overheating which is not quite good for your smartphone. During that time you may have removed the cover and used the phone without a cover.
Another problem is dust. Dust is sometimes accumulated inside the cavity of the cover and the phone. It could easily damage the paint of your device. For example, you have the iPhone 13 pro max Alpine Green and to protect it, you have invested in a cover. After around a couple of months, when you're ready to replace your cover, you may find the true horror of having a case. The dirt accumulates between your phone and your case. As it persists for a long time, it has become very difficult to clean off when you remove the case. As I said, this accumulated dirt and dust can also scratch or damage the paint on your phone's back which you may not like.
With the skins, however, there are no such problems persist. Skins are directly glued to the body of the phone so there's no room for the dust to be accumulated. Also, skins are very thin almost like stickers so they don't block the heat much. These are definitely plus with the skins.
Skins are Much Fancier
The cover does its job really great. By having all the disadvantages, it's still great to protect your smartphone from all the physical damage. The one problem with this is, that the cover aka smartphone cases doesn't come in a wide range of varieties. Yes, there are a lot of options but nowhere compared with the skins. You have options to pick colors and designs as well. You can decide whether you choose full body skin only skin for the back or only for the camera. There're so many choices. So if you are looking for something that provides out of the world look to your smartphone then the skin is the only key for you.
Skins Can Repair the Back Of Your Smartphone
Everyone's test is different maybe you are a type of person who doesn't like the bulkiness of your handheld gadgets like your smartphone so you haven't used any case or cover with your smartphone and accidentally you have broken the back of the glass of your device. Replacing back glass doesn't come cheap. In that situation, you can use a skin to cover the entire back of your smartphone. It is a cheap and effective way to temporarily repair the broken back glass of your smartphone.
It could also be handy if your phone is becoming extremely old and its color is almost faded out, by using a skin you could bring your phone back to new.
Phone Skin Vs Case: What's Best For You?
Well, it could be hard to answer. If you're looking for real protection then covers aka cases are the only option. Skins can protect your device from scratches but they can't provide proper protection against fall damage. A good case can also protect the most expensive part of a phone – the display.
If you have confidence in yourself, you never drop your phone from your hand and you always prefer sleek and beautiful design then the skin is the best option for you by looking at all the advantages it has on top of the covers. Therefore, we hope that you have found that article helpful enough. If so then don't forget to comment down below to appreciate the work. Thanks for visiting.