In today's modern world, edge display or curved screen display is a very common technology that is featured in the latest smartphones developed under the flagship category by companies like Samsung, Oppo, Huawei, etc. Now the questions are; is a curved screen really worth it? If yes, what are its benefits that a consumer can get? and if no, what are the problems related to it which a consumer may face? And finally, should you buy a smartphone with a curved screen? By the way, as this is a smartphone-centric topic, I assume, lots of readers are going to enjoy this article especially today's gadget lover youngsters.
Interesting History of the Curved Screen Display
If we look back in the history of the introduction of the edge display or curved screen display, it is quite interesting and a little bit peculiar. In 2013, for the very first time in history, Samsung launched a smartphone with edge display, named 'Samsung Galaxy Youm' which was basically a prototype that Samsung introduced in an event. You can watch the full event here. This device had an edge display on its one side of the screen, not both sides of the phone like today's Galaxy S series phones or Galaxy Note series phones today. But it was just a prototype and it was not released in consumer-grade.
On that same year, Samsung developed and launched their very first smartphone with a curved screen display in history, named 'Samsung Galaxy Round', a device which possessed a diagonally curved body with the display. It had a convex shape towards the surface and vice versa. So that means, you cannot put it properly on an even surface as it is not like the other usual flat devices. And that is the main problem with this device.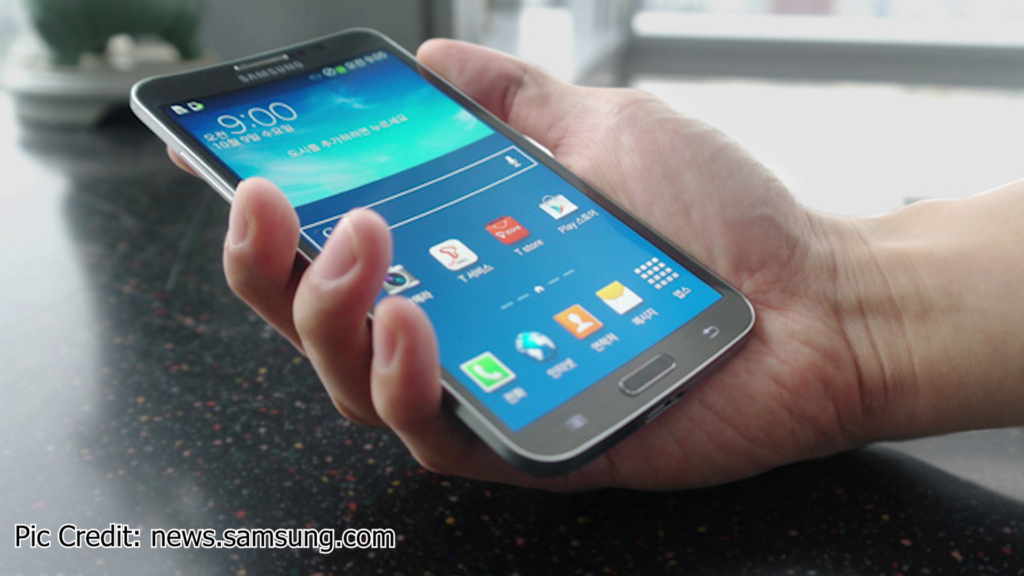 This device was launched in the consumer-grade in 2013 but it could not gain satisfactory popularity among the users. people did not quite prefer it because of that curved body problem entangled with some other problems like low battery life (only 2800 mAh), doubtable durability issues etc. Though Samsung tried to distract the curvature problem by developing some handy features or you can say, some piece of software by which you can just tilt the phone from one side to another to see and clear the notifications and some other innovative functions were also available. Still, this device had failed to gain that much popularity. So, Samsung did not launch another device like this.
After Samsung, LG also tried to attract the attention of the consumers by launching their first smartphone with a curved screen display. It was named 'LG G Flex'. Its body was vertically curved. But unfortunately, just like Galaxy Round, G Flex also failed to attract the users that much though the reasons were very logical if you are a consumer.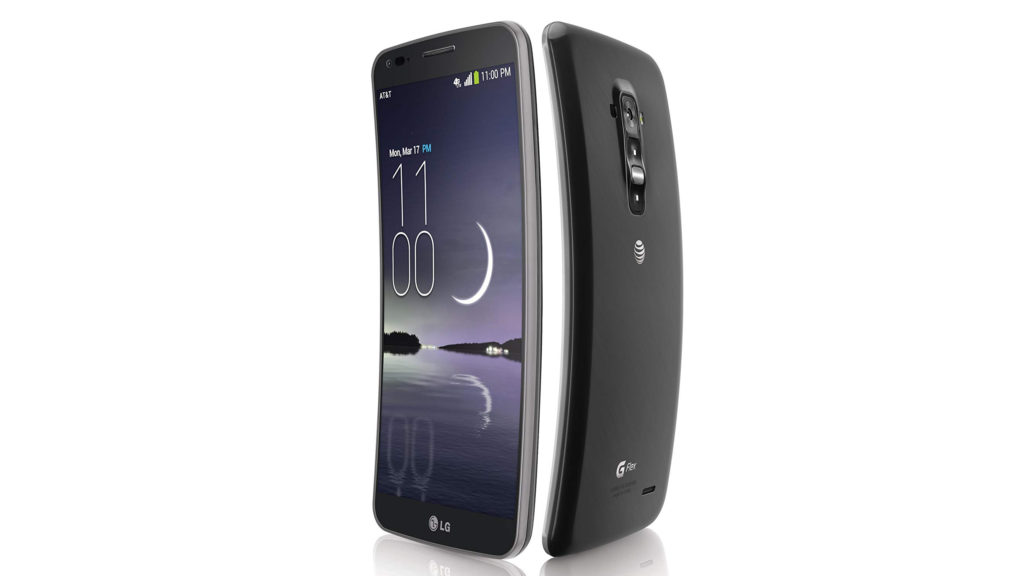 These types of devices could not gain much popularity because of their high price and most importantly their durability issues. That means, as the body of these phones were curved, it was a doubt within the mind of the users that this type of phone may be fragile enough to be damaged by physical pressure or something else. So that's why people did not take any chances of buying expensive curvy phones.
Introducing Edge Display
In 2014, Samsung as usual first introduced their very first 'edge display smartphone' in consumer-grade. It was named 'Samsung Galaxy Note Edge'. Its display is curved on one side just like the prototype 'Samsung Galaxy Youm'. Later, Samsung's all devices that have edge displays are curved in both sides. In 2015, Samsung launched Samsung Galaxy S6 which not only became popular in consumer-grade but also has curved displays on both the side of the screen.
In this way, Samsung's S series and Note series phones mostly come with edge displays and become more popular day by day till now. Generally, Samsung calls the term 'edge display' though these are also curved display smartphones. Just like Samsung; Huawei's Mate 20 Pro, Oppo Find X is also curved display phones under the flagship category. Brands also launch their edge display phones under the flagship category. But unlike those curvy smartphones in the past, these smartphones with edge displays attract their consumers hugely. People love to buy them.
Edge Display/ Curved Screen Display: Pros & Cons
If you are talking about look, edge display smartphones are in no. 1 position. They look much cooler and smarter than other phones. Maybe it is not that much of an advantage of edge display but for a majority of consumers, the look is important when its time to purchase.
Smartphones with edge display have a better grip on the hands than other phones. Because of their curved display feature, you can grip it more safely and securely whereas today's other smartphones are slimmer and more inconvenient while gripping. Therefore, this is a good though the weird advantage of a smartphone with edge display.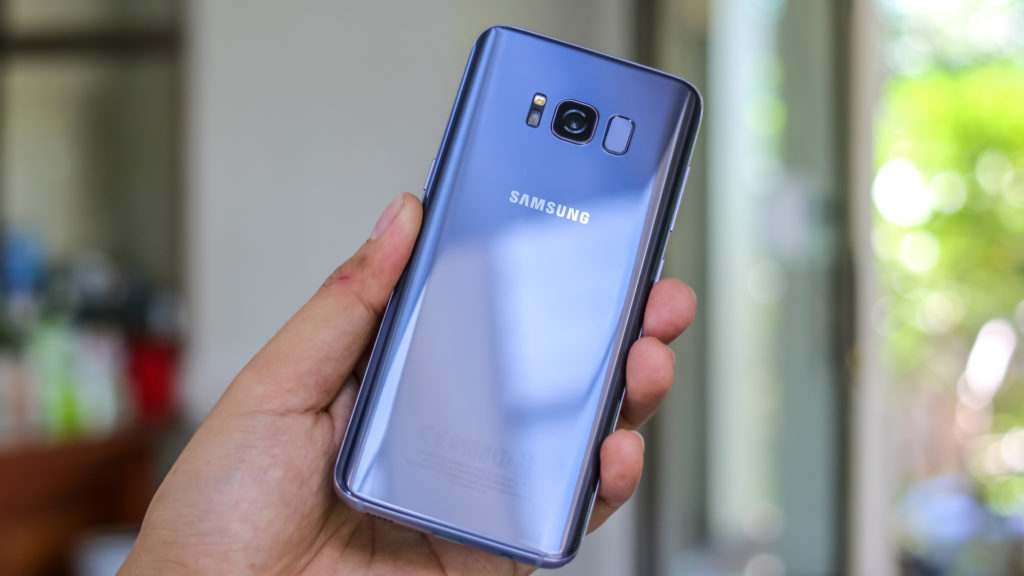 Some users have a misconception that if you grab an edge display phone, the phone's touchscreen will not work because while grabbing, the edges of the display are touched so it will not operate. But it is a wrong idea. There is a feature named 'palm rejection'
that allows the user to use the phone while grabbing into the hands without any problem.
As the edge display smartphones are the products under the flagship category, they are much more expensive than other normal smartphones. But this is not quite a disadvantage actually. The main disadvantage is another issue. It is harder to find phone covers and screen guards for this type of phone. Especially screen guards; because of the edge display, a screen guard might not easily fit on these types of screens. It is also mentionable that phone covers that fit properly with edge display phones are rare and you must find a suitable phone cover for your smartphone.
It should be a must-buy for users because as the smartphones with edge display are the products under the flagship category, they are not only expensive for that reason but also edge displays are significantly more costly than flat displays replacement. So, if the display breaks of that phone, it will literally burn your pocket. Suppose a user has his/her favorite Samsung galaxy s10 phone without any phone cover and screen guard. Suddenly it falls from the hand and as edge displays are more breakable than others, the display most probably breaks! What will happen then? The user will certainly go nuts. So, in case, if you don't want to take any chances, go and take a search for a good phone cover and a suitable screen guard for your device and lastly purchase it for safety.
If you are feeling problems by reading this topic in English then feel free to gain your knowledge in Hindi.
So, this is all about "Curved Screen Phones: Pros & Cons". I hope you all understand all the information regarding this topic. If still any queries remain, don't hesitate to comment below. Thank you for appreciating my work.