After so many conflicts & obstructions for the last few years, DCEU's one of the biggest & most awaited solo superhero/antihero movies, Black Adam is finally coming. It is no secret that former WWE superstar turned movie star, Dwayne 'The Rock' Johnson will be seen in the lead role, Teth-Adam aka Black Adam. Now as the filming, as well as the post-production activities, are finally over, the release date is also officially confirmed! Let's know all the details such as release date, cast, teaser, plot expectations & more news regarding the upcoming DCEU movie, Black Adam.
Read Now: Loki Season 2: Everything We Know So Far!
Black Adam Release Date (Confirmed!)
Black Adam was initially set to release on 22nd December of 2021 (Updated: 21 October 2022) but as we all know, just like other movies & web series, this movie had also been postponed due to the unfortunate Covid-19 pandemic situation. Anyway, after a few months of delay, the shooting started again in April 2021 & ended in July 2021 which we have known from the Instagram post of Dwayne Johnson where he expressed how hard he has worked for the once in a lifetime role mentally as well as physically & seems like it's been pretty solid shooting for him.
After finishing the shooting in July 2021, it will take almost a year for the heavy post-production process of the movie. Thus, it is now officially confirmed by DCEU & The Rock that the film, Black Adam is now set to hit the theatres on 21 October 2022. That means, we have to still wait for the several months to witness Black Adam in the big screen.
Black Adam Cast Announced!
Black Adam is a solo superhero (or maybe antihero) movie that's for sure but there are few fellow superheroes whom we are going to meet in the same movie. Let's know the full announced cast.
Dwayne 'The Rock' Johnson will be playing the lead role, Teth-Adam/Black Adam which we already know.
Pierce Brosnan will portray the role of Kent Nelson aka Doctor Fate who is a DC Comics superhero capable of magic & sorcery with the help of his Magical Helmet of Fate.
Aldis Hodge will be acting as Carter Hall/Hawkman, another DC superhero whom we are going to watch in the big screen.
Noah Centineo is confirmed to play as Al Rothstein aka Atom Smasher who is again a DC superhero possesses the superpower of changing his size as well as strength at his own will.
The wind manipulator DC superhero, Cyclone will also be seen in that movie & the character of Cyclone aka Maxine Hunkell will be portrayed by Quintessa Swindell.
Sarah Shahi, Sex/Life drama series star will be appearing in the role of Adrianna, a university professor and freedom fighter of Kahndaq.
Marwan Kenzari, James Cusati-Moyer, Bodhi Sabongui & Uli Latukefu; these four stars are also played some roles in the Black Adam movie but these roles are not revealed yet. Maybe, after getting the official trailer, we will get to know their roles too.
Black Adam Trailer: No Trailer Yet, But Teaser? Yes!
Speaking about trailer, the official trailer of Black Adam is not yet released and as they have plenty of time before the movie hits the cinemas, we think, we will get to see the Black Adam trailer in early 2022. Till then, you can just watch the animated teaser which was released in 2020 DC FanDome. In that teaser, you can know the origins of Black Adam in short. The Rock himself voiced as Black Adam to make this origins story an autobiography. You will love it for sure. Moreover, this might be the story we are going to see in the movie.
The must-see first-look teaser trailer of Black Adam has been released couple of weeks ago on DC FanDome 2021 where we have got most of the answers of our questions from release date to who are the other DC characters, from how Dwayne works so hard for this role to the first teaser of the movie where Black Adam becomes free from imprisonment. And, let's be honest, the teaser is just too cool which makes us even more hyped & excited for the movie. In the next couple of months, an official trailer is a must need for thirsty fans like us, right?
Black Adam Plot Possibilities, Expectations, Fan Theories & Rumours!
We have already mentioned the fact that Black Adam is one of the most hyped & awaited solo DC superhero/antihero movie that is coming soon in cinemas. So, there are so many speculations, rumors, fan theories over the movie storyline, characters shown in the movie & fights between them.
The most heavily rumored thing is obviously the fight of Shazam & Superman with Black Adam which we have already seen in the animated version. But there is no confirmation regarding whether these two superhero appear in the Black Adam movie or not. Since the primary antagonist of the Black Adam is not confirmed yet, DC fans are creating as many rumours & theories as possible. We can assume that after releasing the official trailer, we might have a clue what's going to happen on the movie, who is going to fight with whom & much more information.
If we take a look at the Instagram posts of Dwayne Johnson, he is pretty confident that Black Adam is now the most powerful superhero or antihero of DCEU
, not Superman as some of his captions say: "the hierarchy of power in the DC Universe is changing". So, it would be super-cool to witness these two Gods' fights against each other although it is not clear whether fan-favorite Henry Cavill's Superman will ever return or not.
However, it is highly expected from the critiques & logical fans that the Black Adam movie will revolve around the origin story of Black Adam so there would be not Superman & Shazam appearance at all, at least not in the first movie. Some fans also theorize that Shazam & Black Adam, these two thundering behemoths will meet in 2023's Shazam 2: Fury of the Gods. Even Zachery Levi had said the same at CCXP Cologne Convention 2019. He had stated that Black Adam is the ultimate villain of Shazam so it must take some time to build up the proper rivalry between them & the fullest hype from the fans and then, they will come face to face! So, this is the first Black Adam solo movie & it would most probably reveal the origins of the DC's most popular Antihero.
Apart from the Black Adam's own story, we will also witness the Justice Society of America which is a grand addition to DCEU. The purpose of the Justice Society is quite like Justice League; the only difference is, Justice Society locates in a parallel world known as Earth-2!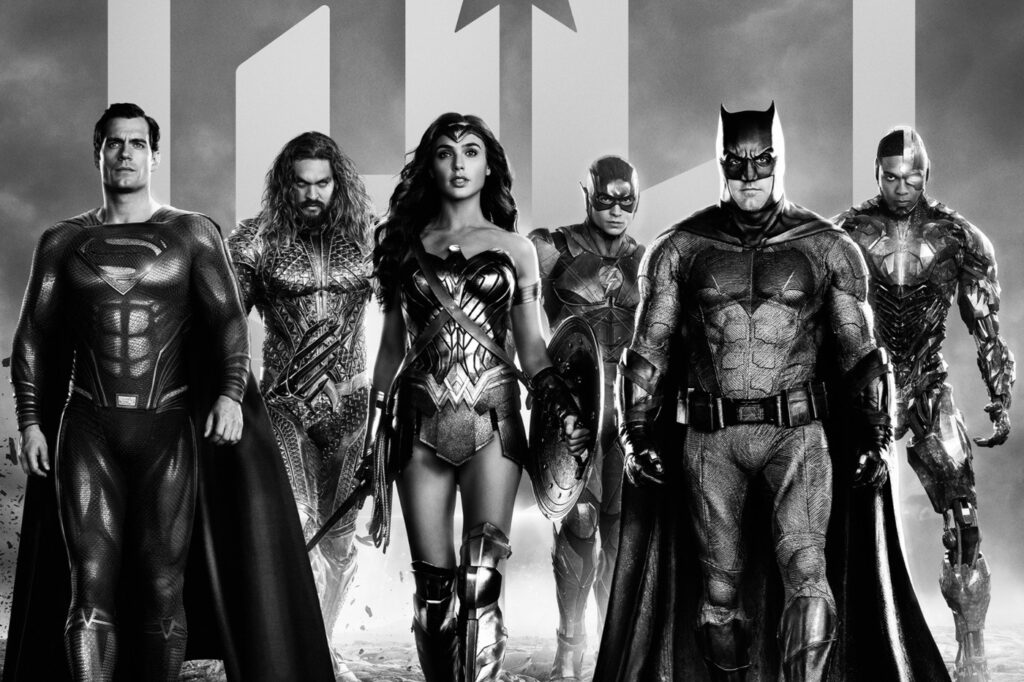 Must Read: Money Heist Full Recap before the Volume 2!
Popular DC superheroes such as Hawkman, Dr. Fate, Atom Smasher, Cyclone are part of that team & all of them are pretty strong too, at least strong enough to stay in the movie with the all-powerful Black Adam. Therefore, in a few months, with Black Adam & Justice Society coming to the big screen, the hierarchy of power in the DC universe really is going to change! Anyway, any updates regarding Black Adam will be shared with you asap. Lastly, we hope you have found this article helpful enough. If it really so then don't hesitate to express your valuable thoughts in the comment section below.