The category called thriller is one of the most popular categories of movies in the last few decades. Movie lovers just love to watch and feel the thrills they witness on those big screens. That is why here we have come to discuss the 9 best thriller movies that are must-watch if you love to watch thriller movies and feel the thrills and suspense. Without further wasting time, Let's start with all these best thriller movies.
Also Read: 11 Best Action Comedy Movies You Don't Want to Miss
Shutter Island
IMDB: 8.2
Available On: Amazon Prime Video
Released On: 2010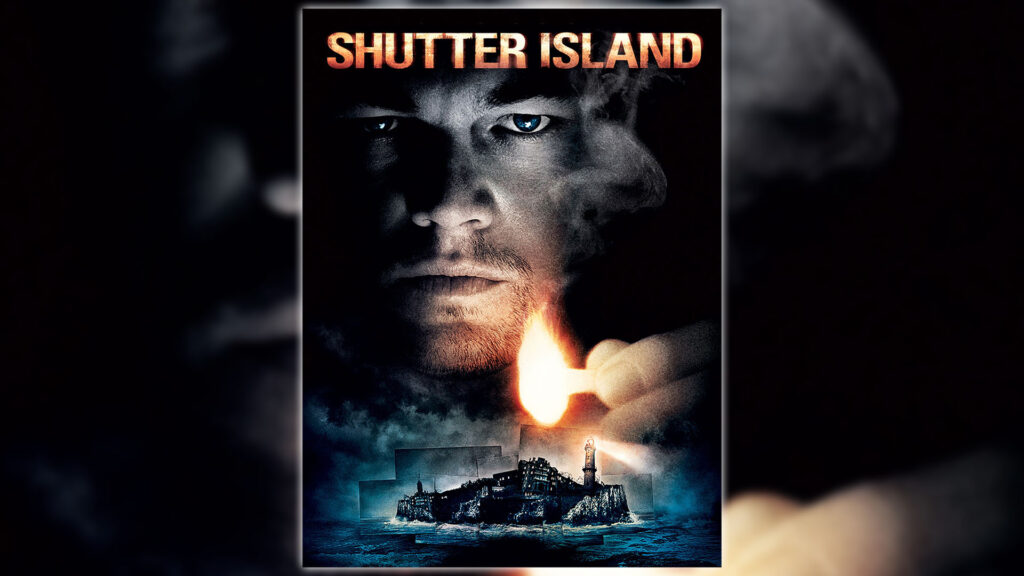 If you're a fan of thrilling movies and haven't watched shutter island still, it's a shame. Two names, Oscar-winning actor Leonardo DiCaprio and Oscar-nominated actor Mark Ruffalo are in the lead role. The movie is filled with so many small details. Which you have to understand actually to get engaged with the movie. The environment of the movie is so thrilling sometimes the scenes give you goosebumps. In this movie, a US marshal was appointed to investigate a murder. In the entire movie, the investigation is going on and on and with proceed of the investigation the US marshal and his friend face some strange situations – the face of the psychic patient is so disturbing and scary, and the activities of the person of the asylum will constantly becoming weirder and weirder, the total environment showcases something isn't right. I would say it is a masterpiece and one of my favorite movies in the thrilling genre. You can't believe who the murderer is.
Life
IMDB: 6.6
Available On: Amazon Prime Video
Released On: 2017
The concept of the movie is not new but how they execute the concept is definitely worth appreciation. In this movie, a group of researchers finds out a specimen on Mars that can grow extremely fast in a proper environment. This lifeform has the capability of destroying humanity. Scientists have done research on the international space stations but because of their minor mistake the monster outbreaks. What happens next, can they control the monster? Can they save the people? Find it yourself you can't expect that ending I can guarantee you. Really excellent movie, the thrilling situations will increase your heartbeat frequently I can guarantee you. Definitely worth watching if you really love thriller movies.
Exam
IMDB: 6.8
Available On: N/A at OTT
Released On: 2009
The story of the movie is so strange. Few men entered an examination center for some special high-ranked post. They have to answer only one answer but things get odd and depressing when they don't know What the question is. As time passes the tension of the environment increases and going to happen something that generally should not happen in an examination hall. How they showcase the movie you can feel that you're in the examination hall and this is actually happening to you. If you love thriller movies definitely worth a try.
Seven
IMDB: 8.6
Available On: Amazon Prime Video
Released On: 1995
Seven was released back in 1995. Two cops get a case to catch a serial killer who is murdering people depending upon the seven different sins – pride, greed, lust, envy, gluttony, wrath, and sloth – something unique. The murder scenes are so much disturbing and scary. Sometimes you can't look at those scenes. I can assure you that you will be fully engaged in the story. Thrilling elements will definitely race your heartbeat. I can assure you that you will fall in love with this film. Don't miss it.
Deja Vu
IMDB: 7.1
Available On: N/A on OTT
Released On: 2006
One of my favorite action-thriller movies. In New Orleans, a ferry was bombarded and so many folks got killed. An A.T.F. agent gets the orders to solve this case. He uses experimental technology for his investigation. What the technology is and what he finds will definitely surprise you. While investigating he find a woman was burned at the shore. This murder is somehow related to the explosion. How is it related? Who bombarded the ferry and why? Who will be the next fed to death if the case is not solved is in the movie. Go check it out. I can assure you that you will not be disappointed.
Sixth Sense
IMDB: 8.2
Available On: Disney Plus
Released On: 1999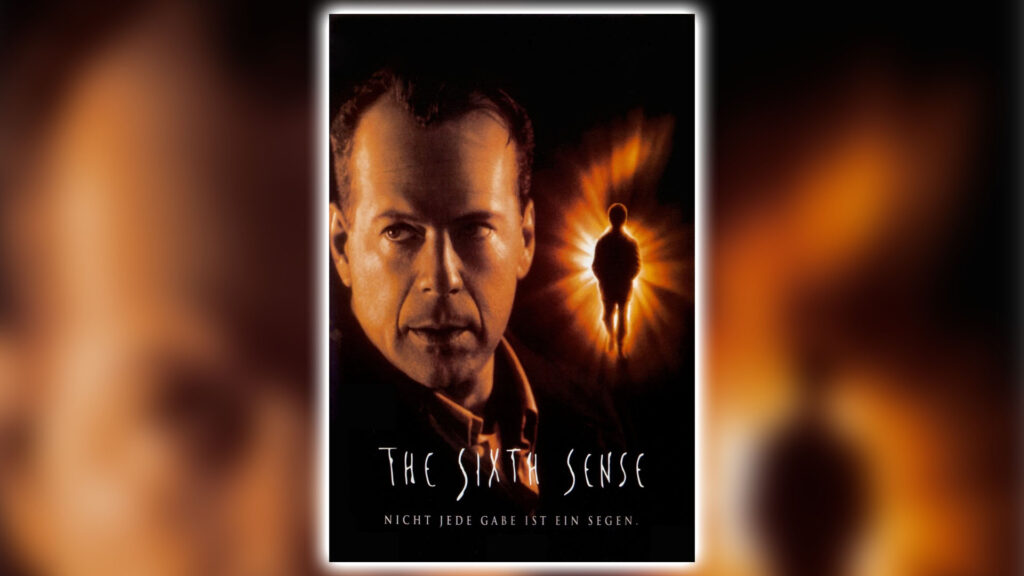 Released back in 1999 but the concept of the movie will definitely amaze you. What a movie! In this film, we are introduced to a child who has the ability to see and talk with ghosts. Cool right? No actually not for him. He doesn't want to see them he is just a child and so scared of them. So, the child takes the help of a child psychologist who just tries to help. What will happen next, you can find it yourself. Seriously you can't leave the screen. With few horror elements, the movie is definitely one of the best thrilling films in the genre. Definitely worth your time.
Wanted
IMDB: 6.7
Available On: Netflix
Released On: 2008
Released back in 2008 Angelina Jolie, James McAvoy, and Morgan Freeman – three iconic faces are in the lead role. The movie starts with McAvoy's character as an office worker. One day he is known that his father was a professional assassin. With whom his father was working also want to hire him. For the sake of the plot, he accepts the offer because he was really bored and annoyed by his daily office routine and his girlfriend's taunts. They trained him to become an assassin to assassinate those who will go to do criminal activity. He realizes that he has some kind of supernatural power of killing. However, all of this isn't reality. He was tricked. Who tricked McAvoy's? Who is the villain? Why do they want to hire McAvoy's character? What's the reality of supernatural power? Go watch it. The movie has lots of thrilling moments that increase your heartbeat. With lots of action sequences, this movie definitely entertains you. one of my favorite movies in the action-thrilling movie genre.
Face/Off
IMDB: 7.3
Available On: Disney Plus
Released On: 1997
One of my best movies by Nicolas Cage was released back in 1997. Being an FBI agent he just changed his face with a criminal to expose the whole gang and punish them. The terrorist on the other side was being slept but he awakes before time and realized that his face is replaced. The terrorist then wants to take his revenge on the FBI agent. Can he take his revenge? Will the criminal organization's members' cover be blown? Or the FBI agent will being killed? You will find your answer in the movie. On a serious note, the movie is filled with lots of thrilling events, you just can't leave the screen for a moment – I can guarantee you.
Ocean's Trilogy
IMDB: 7.7, 6.5, 6.9
Available On: Netflix (All three Parts)
Released On: 2001, 2004, 2007
This is a combination of three films. You have to watch Ocean's 11, Ocean's 12 and Ocean's 13. The full story is distributed over the three parts of this movie. In this movie, a guy named Dani ocean, who just gathered 11 people, makes a team and plans many big robberies will be going to execute one night. What was their plan? how do they actually execute? Can they successfully do all the robberies? Well, no I am not telling you anything. I don't want to spoil the movie. Just watch it. Really the breathtaking thrilling boost up your heartbeat you will just think about what will happen next. In addition of thrilling this movie has lots of comedy, and some characters' behavior will just make you laugh. With a sweet dose of comedy, this is one of my favorite movie series in the thrilling genre.
In the Concluding Lines…
Therefore, these are the best thriller movies that you should give a watch if you want thills and suspense in your free time. Obviously, there are many more great thriller movies out there but these movies that we have listed here are quite good too. I'm sure you won't be disappointed. Anyway, hopefully you have enjoyed reading this article about best thriller movies. Don't forget to comment down below. Thanks for visiting.