Obviously, I haven't watched all the movies released in 2022 but this list is filled with those which are one of my favorite movies of 2022. If you're a movie lover then you will surely enjoy all the best of 2022 we have listed and discussed here. The list is mixed with various categories of movies such as action, adventure, drama, crime thriller, etc. Without further wasting time let's start with the list of best movies of 2022.
Don't Miss: 9 Best Thriller Movies You Shouldn't Miss
Bullet Train
IMDB: 7.3
Available On: Netflix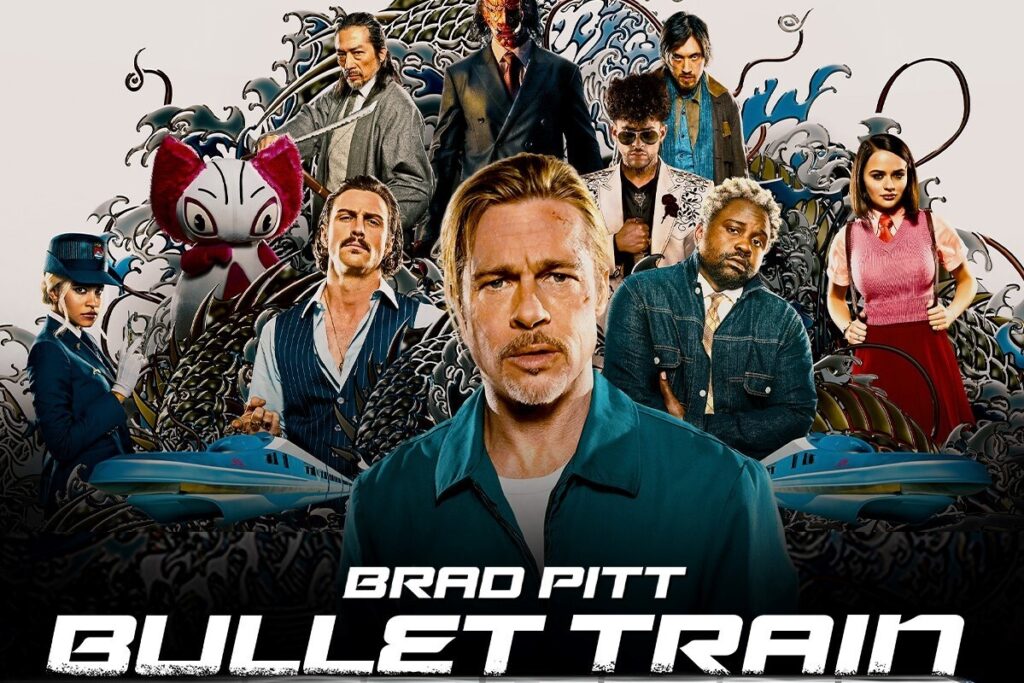 It would be safe to say this movie pleased your heart. Most of the movie plot is set on a train. There are 5 or 6 Assassins met on a bullet train. They all have their own missions. But the twisting part is all of their missions are connected which is actually the interesting part of this movie. You never guessed who the actual villain is. The camera angles and how the story is represented to us are definitely worth our appreciation. Being an action comedy movie the film carries an excellent storyline. Watch the movie and I can guarantee that you can not leave the screen for a second. This is a perfect example of cinematography. One of the best movies of 2022.
A Man From Toronto
IMDB: 5.8
Available On: Netflix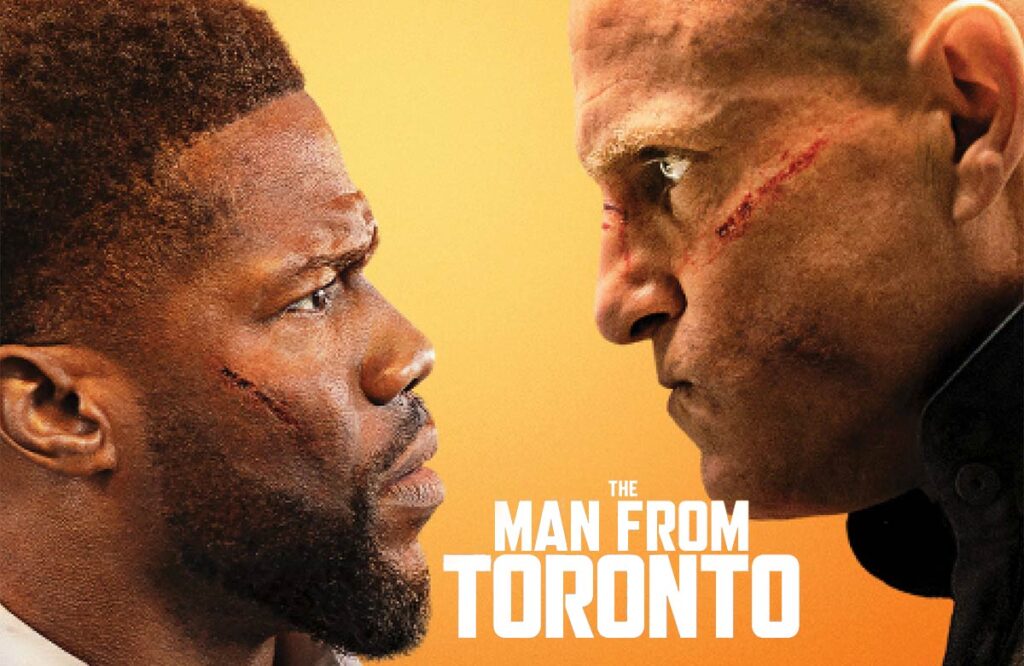 Don't over-expect from this movie but for entertainment purposes, it is really worth watching and you will definitely enjoy this. There's a reason why I have added this film to the list of best movies of 2022. The story is of a deadly assassin 'A Man From Toronto' and a looser character Teddy. The scene is becoming interesting when their place is switched unintentionally. Teddy unintentionally reached a place where 'A Man From Toronto' should appear and complete a contract. As the place is filled with criminals and expecting confirmed death he acts like he is the deadly assassin and the actual fun begins when the real assassin appears. How he handles the situation? Can he convenience 'A man from Toronto' not to kill him? Know from this movie. But their conversation will definitely make you laugh. With lots of action sequences and Kevin Heart's comedies, I can't miss this movie to add to this list. Remember this is a just casual-watch action comedy movie don't over-expect.
Avatar 2
IMDB: 7.8
Available On: N/A at OTT Right Now
If you have watched the first part of Avatar then you should continue to the second part. Sadly there's not much in the story something about revenge. However, Jake Sully and Neytiri's love story is continued. Their journey of life is continuing. I will definitely not expose it so far I want you to experience the movie. The visual effects of this movie are outstanding. The creators have taken care of every single detail of this film. Definitely worth your time and one of the best visually immersed movies of 2022.
All Quite On the Western Front
IMDB: 7.8
Available On: Netflix
If you're a fan of war movies then you will definitely enjoy it. To be specific I can categorize this film as Action War Drama. The story of this movie is set in World War 1 from the perspective of a German Soldier. As it's a drama movie so you can't always expect speedy storytelling and expect ho-hum action sequences. There are definitely some moments of adrenaline rush. The movie basically showcases the effect of the war. How war really affects soldiers emotionally, and what's happening with their family when their family member is fighting. I would say it's a pretty lovely movie and definitely worth your time if you love drama and war movies. The combination is so sweet in this film. One of the best movies of 2022 and also one of my favorites.
The Gray Man
IMDB: 6.5
Available On: Netflix
Typical action movie of 2022 but how they presented the action sequences and presented camera angles that are definitely worth appreciation. An agent who worked for the CIA but not as an official agent. All of the dirty work the CIA did through him. On a mission of getting something, he was told by a criminal he knows about that "something'. It has the potential to leak all the dirty work the CIA has done. Knowing the fact he refuses to give the data back to the CIA and decided to disclose everything publicly. That's definitely not so favorable for his bosses who announced a reward in his head and hire assassins to kill him. How he survives and how they reverse defeat the assassins is definitely so impressive. This adds up to a lot of action sequences, and fight scenes that are uniquely performed are definitely worth watching. I can assure you that if you love action movies then this would be your favorite movie of 2022.
Top Gun Maverick
IMDB: 8.3
Available On: Amazon Prime Video
One of the most highly-rated movies of 2022. Many years later find out a Tom Cruise movie that has such an incredible rating. Everyone will be amazed at how realistically the movie is presented. In this film, Tom Cruise's character gets a mission to train a few pilots so that they can fly jet planes much greater. Now can he train them? How many of his students get succeed and what the mission is? are on the movie. Go check it out. All the jet planes that are flown are actually flown like there are minor VFX used all over the movie. That's why everything looks so realistic. This is really worth saying in the list of best movies of 2022.
The Batman
IMDB: 7.8
Available On: Amazon Prime Video
What I would say about Batman! One of the most hyped movies of 2022. No, it's nowhere related to old Batman movies. In the lead role of Batman, Robert Pattinson did an incredible job. The movie mainly represents the dark side of Batman. How Batman could spread brutality. How criminals just started to fear him? How badly Batman could beat someone. That's in this movie. Here Batman shows no mercy to a bad person. If you do something wrong you will be punished badly. No, Batman isn't a villain. There's a villain extremely dangerous but the fact is he is just a normal human being without any superpowers. Just using his brain how villainy a character would be that is also in the movie. So, you should not miss this film if you love action drama and an incredible storyline. But the downside is the movie is a little bit long so take your time before start watching Batman.
Violent Night
IMDB: 6.7
Available On: Amazon Prime Video
This movie is surrounded by Santa Claus. No, don't mock – an assassin Santa. Now is it becoming interesting? This movie is basically a Chrismas movie to celebrate the happy movement, Santa Claus just arrives through someone's chimney but after he sees that all the kids and their family members are kidnapped by a group of terrorists as Santa becomes the hero of the movie he decides to save the family. The fun is the technique of how Santa saves the family. The action sequences are so gore and violent. If you like John Wick-type action then definitely you should not skip this movie. In terms of action movies Violent Night is one of my favorite action movies of 2022.
Enjoy: 11 Best Action Comedy Movies You Don't Want to Miss
Enola Homes 2
IMDB: 6.7
Available On: Netflix
If you love detective type of movies you will love this film. The story continues after the events of the original Enola Homes released back in 2020. Now Enola Homes settled open her detective agency but as she is a child no one likes to give her any case. But suddenly on a shake of the plot, she finally gets a case and starts an investigation that opens up so many mysteries that she will be going to solve. Overall it is a detective movie but in addition to suspense how they mixed up comedy is really impressive. Enola Homes also have the capability of breaking the 4th wall and directly talking with the audience. That's definitely so engaging. In this movie, Milli Bobby Brown, or beloved Eleven from Stranger Things did incredible acting. One day if you are finding a movie for you and your kids, this would be perfect. The story is amazing.
Therefore these are my picks of the best movies of 2022 that I think you will love to watch. All the movies in this list are quite entertaining and worth spending your time on. Anyway, hope you guys have enjoyed this article about the best movie of 2022. Thanks for visiting.