Action is always my favorite genre in terms of playing video games. Either it is PC or PS5, this always stays the same. There is a lot of fun to defeat different monsters, creatures, armed bosses, and humans with supernatural abilities. Most of the action-packed video games nowadays are either set in the heart of nature or in the locations like hell. So, a player can experience the brutality of the protagonist as well as the beauty or detestation of the environment. So, if you're a thinker like me and probably bought your new PS5 then here are my peaks of the best PS5 Action Games that you should not ignore. Some of the games I am going to mention in this article will soon be remastered or already be remastered for PS5; so that you notice a great performance improvement on those games and if they are not touched by the developers then don't worry! PlayStation 5 has the capability to automatically remaster the game which Sony calls 'Game Boost'. So, without wasting any more time, let's see all the AAA best action games you can play on your PS5 as well as on your PS4.
Read More: Upscaling 1080p to 4k!! How Is It Possible?!
Cyberpunk 2077
According to me, Cyberpunk 2077 – is one of the best PS5 action games in an open-world set that you can play. Also, the best-looking game on PS5 and thankfully PS5 version of this game is already be released. The story line is set in Night City, a megalopolis obsessed with power, glamour, and body modification. You have to play as V, a mercenary outlaw going after a one-of-a-kind implant that is the key to immortality. You can customize your character's cyberware, skillset, and playstyle, and explore a vast city where the choices you make shape the story and the world around you.
You can experience in-depth character creation like hair, nose, jaw nail, body, etc., and also choose the gender you want. Become a cyberpunk, an urban mercenary equipped with cybernetic enhancements, and build your legend on the streets of Night City, a place that sets new standards in terms of visuals, complexity, and depth.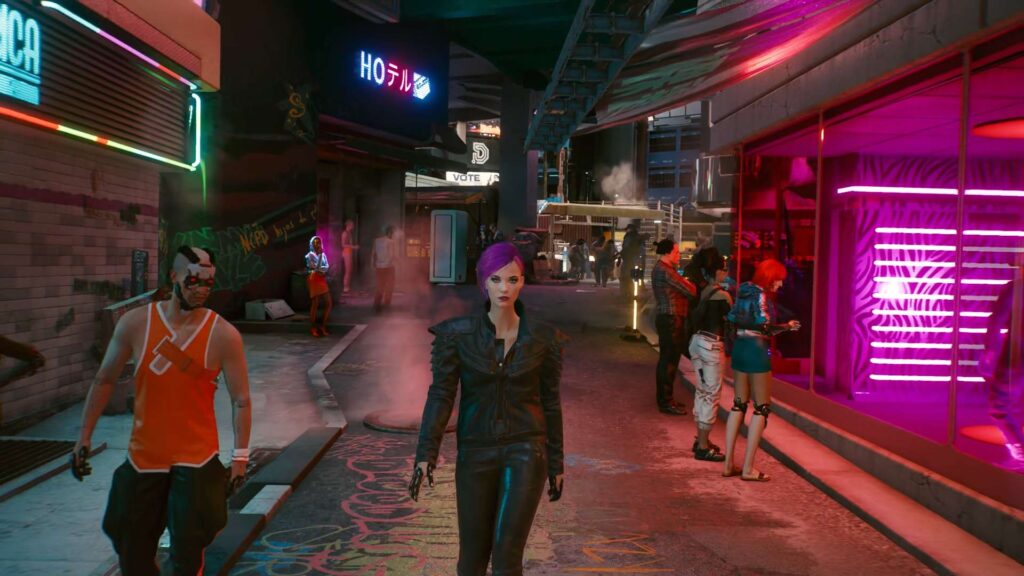 Blood Borne
Bloodborne is a Lovecraftian-style action RPG game set in the deteriorating city of Yharnam. The city's population transforms into brainwashed, dangerous monsters because of the infection of a mysterious plague. You have to investigate the situation and find a solution to reverse the downward spiral into darkness before it's too late.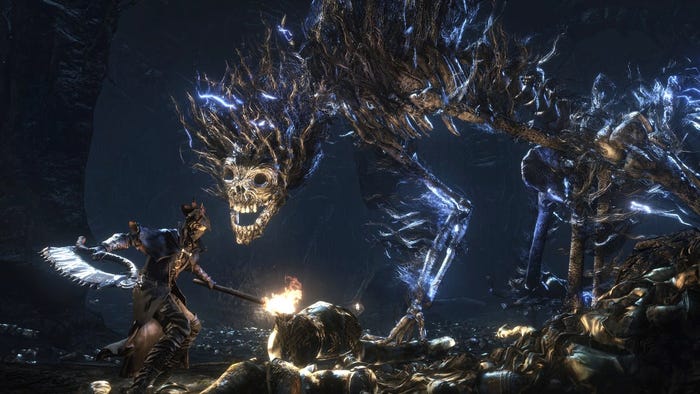 There are various creatures and beings that look terrible and dangerous which is the horror part of this game. Frankly speaking, in normal difficulty this horror game on PS5 is pretty difficult to play but it is worth it because you experience an engaging plot along with striking imagery. I would say you should not miss the game if you're a lover of horror games. With stunning graphics, visuals, and storyline you can enjoy the game for hours and hours and don't worry if you've not purchased the PS5 version of it, if you have the copy for the PS4 then it will work flawlessly but with some visual quality reduction of course. So, this game is indeed one of the best PS5 action games right now.
Red Dead Redemption 2
'Rockstar Games' hits the community with Red Dead Redemption 2 in 2018 which is considered as one of the best open-world games for PS5 and the best action-adventure game on PS5. This is fully open-world, first- and third-person western-style shooting game. You play as Arthur Morgan, a gunfighter of a gang named 'Van Der Linde'. Arthur must deal with the decline of the Wild West while attempting to survive against government forces and other adversaries in the American frontier.
The game always keep you busy in its interactive open world. You can play story missions, side quests, mini-games, activities like hunting, horseback riding. I would say you can spend plenty of hours in this game. To complete the story, you need approx. 40 to 60hrs to complete but you can enjoy the side missions for plenty of hours without getting bored. I must agree that this is one of the best PS4 game that you shouldn't ignore when you're finding best action game on PS5.
Call Of Duty: Black Ops Cold War
There is nothing to say if I do not include atleast one Call Of Duty game from this whole franchise in the list of best PS5 action game. I'm including here Call Of Duty Black Ops Cold War which is the latest and greatest game of this franchise and also available for PS5. Apart from this, Call Of Duty Modern Warfare can also be choosen by me which was released on 2019 on PS4.
Call Of Duty Black Ops Cold War's campaign is set during the early 1980s of the Cold War. The time period is set between Call of Duty: Black Ops released in 2010 and Black Ops II released back in 2012. The main storyline is centered around a pursuit of the alleged Soviet spy Perseus. His goal is to destroy the United States and tilt the balance of power toward the Soviet Union. For the campaign, the player takes control of "Bell", who is recruited by CIA officer Russell Adler into a multinational task force created to hunt down Perseus.
The game's multiplayer introduced new game modes as well as new map dynamics and elements. It features a seasonal content system similar to Call of Duty: Modern Warfare (2019), which includes a battle pass as well as free maps and weapons added every season.
This game also features Zombie mode just like other call of duty games. You have to kill them with different guns and different weapons to survive. Zombie mode features also a decent story line which you can also enjoy.
So, fully action-packed game, nothing has to complain about it. If you just want to kill enemies with different Weapons like guns, grenade and rocket launchers then this game is just for you.
FARCRY 5
I can categorize the whole FARCRY franchise as a first-person shooter action-adventure game and Far Cry 5 is one of the best among them. Despite experiencing a great storyline, the player can explore the world freely on foot or via various vehicles. Unlike previous titles in the series where the player takes on the role of a set character, the game gives the player the opportunity to customize their character's appearance. The game is set on a fictional location, Hope County, Montana, land of the free and the brave. It is also home to a fanatical doomsday cult known as Eden's Gate. Stand up to cult leader Joseph Seed (Father), and his siblings, the Heralds, to spark the fires of resistance and liberate the besieged community.
While the player has a variety of ranged and explosive weapons to fight against enemies, the game places a renewed emphasis on close-quarters combat compared to previous Far Cry titles by introducing a wider range of melee weapons. Far Cry comes to America in the latest instalment of the award-winning franchise. Now, you can realise why this game is on my list of best PS5 action games.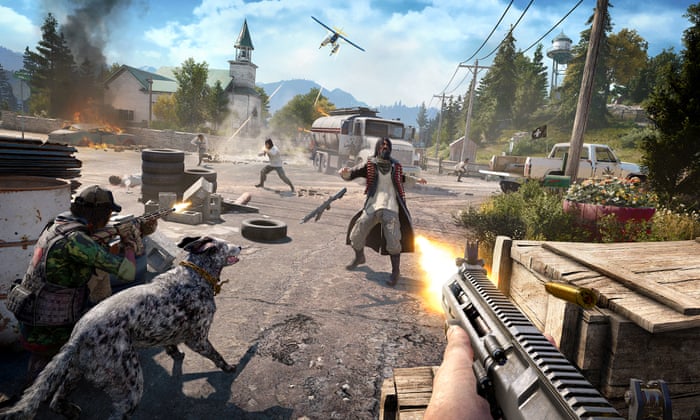 Assassin's Creed Valhalla
According to my perspective there is no excuse not to include Assassin's Creed Valhalla in the action game category. I know all the games in the Assassin's Creed franchise are very popular and awesome on their time but I think this time Assassin's Creed Valhalla is a bit underrated because of the most hyped game of this year Cyberpunk 2077. So, to set this into its real position, we are including this game into our best PS5 action games list.
Become Eivor, a legendary Viking warrior on a quest for glory. Explore England's Dark Ages as you raid your enemies, grow your settlement, and build your political power to Lead epic Viking raids against Saxon troops and fortresses.
Using dual-wield powerful weapons as you can relive the visceral fighting style of the Vikings. Also, you can Challenge yourself with the most varied collection of enemies ever in Assassin's Creed, shape the growth of your character with each choice and carve a path to glory, explore a Dark Age open world, from the shores of Norway to the kingdoms of England and personalize your experience by growing your clan's settlement.
God Of War
Most consistent series I have ever seen and most hyped 2018 PlayStation 4 game too. Taking Kratos from Greek to Norse mythology, making him a father, and focusing on narrative as well as completely revamping combat has made God of War a welcome refresh for the franchise. We should say that it's not to be missed if you're interested in the best PS4 games. We're hoping that a God of War sequel is on the cards. Needless to say why this game is on this list of best PS5 action games!
Marvel Spider Man Miles Morals
Marvel's Spider-Man: Miles Morales is a graphically beautiful game, and a fitting sequel to 2018's Marvel's Spider-Man. 2018's Spider-Man was just awesome and it's a remastered one (For PS5) is really great. Marvel's Spider-Man: Miles Morales is the same of its predecessor. It features the same open-world, a fictionalized version of modern-day Manhattan. Like Peter, Miles possesses a "spider-sense", which warns the player of incoming attacks and allows them to dodge and retaliate, and web-shooters, which fire lines of webs that can be used during both traversal and combat, in several different ways.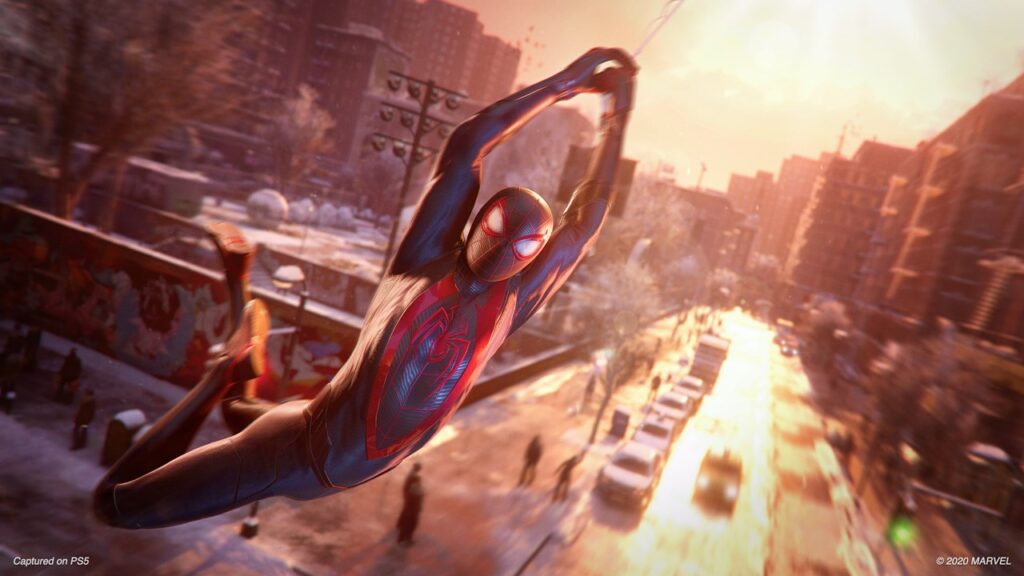 Miles can also jump, stick to surfaces, and fast travel using the New York City Subway system. Side-missions have been significantly altered, and are now accessed from an in-game phone app. Miles has several unlockable suits, some of which are based on existing versions of the character in media, as well as original suits created for the game. Many of these enhance Miles' abilities, such as allowing him to take less damage, stay invisible for a longer time, or regenerate Venom Power faster. During certain sections of the game, players control Miles in his civilian personality and cannot use any of his abilities or gadgets.
So, you can guess why this is one of the best Open World Games For PS5 & how good its successor is. No doubt that means it's a more condensed experience overall, though no less entertaining. Expect spectacular, jaw-dropping set pieces, Hollywood-rivalling voice acting, and sensational HDR implementation throughout (if you have a capable display).
Shadow Of the Tomb Raider
On the 19th of November 2018, Square Enix published this game as a sequel of Rise of the Tomb Raider and after being released it takes on my heart as the best PS4 action game and if you have not played it already then why are you waiting for? If you are a PlayStation Plus member then you definitely got it for free and believe me this game looks stunning on the PS5's new hardware.
Read More: Should You Upgrade On PS5?
After all the events of Rise of the Tomb Raider, its story follows Lara's adventures through the tropical regions of the Americas to the legendary city Paititi.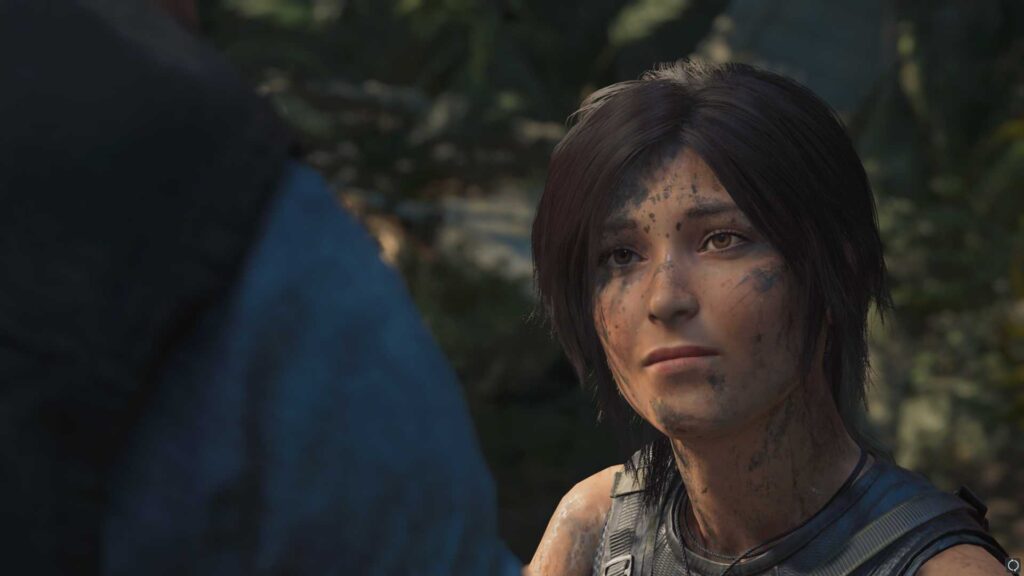 Through the main storyline, Lara has to fight the paramilitary organization Trinity and racing to stop a Mayan apocalypse she has unleashed. Lara must master a deadly jungle, overcome terrifying tombs, and persevere through her darkest hour. As she races to save the world from a Maya apocalypse, Lara will ultimately be forged into the Tomb Raider she is destined to be.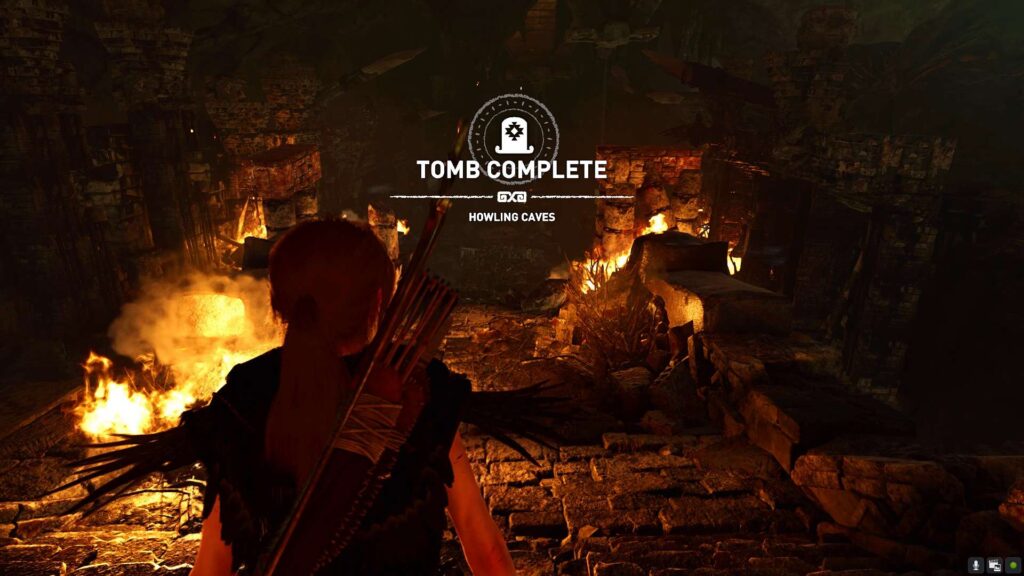 Besides main storyline there are plenty of side quests are available. By playing them in between the main story you can achieve many different abilities and skills that make Lara stronger witch will help you to complete the story with more deadly manner. So, overall this is an action pack video game which doesn't need any excuse not to include on the best PS5 action games collection.
Assassin's Creed Odyssey
Assassin's Creed Odyssey is a great addition to the epic Assassin's Creed RPG franchise. Odyssey set in Peloponnesian War between Athens and Sparta at year 431 BCE. You can choose between two different individuals; Alexios and Kassandra whatever you choose, he/she is a mercenary who fights for both sides as they attempt to unite him/her family. As the story progresses as a player, you will know the relationship between the two characters. Alexios and Kassandra are brother and sister. If you choose Kassandra then Alexios is your younger brother and he will be Deimos – a strongest weapon and a member of 'Cult of Kosmos'
Odyssey is a graphically stunning & one of the best Open World Games for PS5 which will take you to the heart of Ancient Greece, easily securing it a place in our collection of the best PS5 action games. Just make sure you have the time to play it because there's over 100 hours of content to enjoy here. I however played around 172 hrs. and still I haven't finished the game!
Horizon Zero Dawn
Horizon Zero Dawn is a multi-award-winning action role-playing and best PS4 game you should play on your PS5. Reason to include this game for its incredible visuals and graphics. I think in terms of graphics this is the finest game I have ever seen. By experiencing Aloy's entire legendary quest to unravel the mysteries of a world ruled by deadly Machines, you can uncover her past, discover her destiny, and stop a catastrophic threat to the future. She has to face devastating, tactical attacks against unique Machines and rival tribes as you explore an open world teeming with wildlife and danger. Undoubtedly, this is one of the best open-world games for PS5 you should play right now.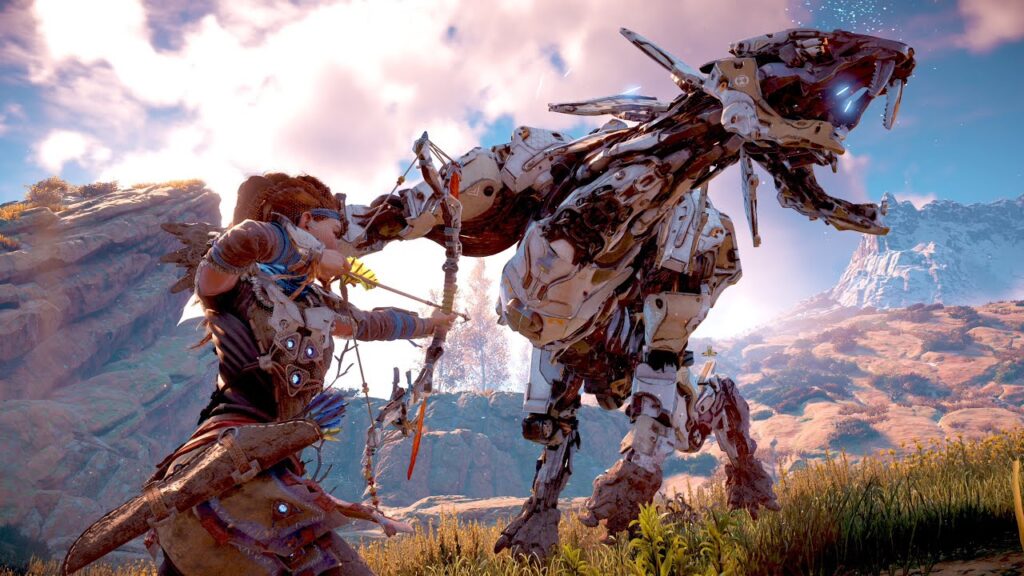 GTA 5
Who doesn't hear about GTA 5? It is an open world, action-adventure third person as well as first-person game. With an awesome storyline and quest missions, this game fills you; you are on the game; you are the character of the game. In the open-world environment, you can interact with most of the living and non-living things except buildings.
In campaign mode, there are three characters: Michael De Santa, Trevor Philips, and Franklin Clinton—criminals whose stories interconnect as they complete missions. Some missions are completed with only one character and others feature two or three. In some missions, you have to switch characters back and forth to complete the missions when you are not in any mission you can normally switch characters after you unlock them.
Also, there are several mods are available to enjoy the game after completing the campaign and side missions. I prefer to play with Spiderman, Thanos, Iron Man, and Hulk. If you really need some action then no doubt there are no alternatives to replace Grand Theft Auto 5.
And, most importantly you can freely move around the world and perform really good action scenes with different mods. There is so many action scenes on the main quest line too but comparing to mods its noting. So, this is definitely a best PS5 Action game you should play right now if you've not played it already.
Resident Evil 3
Lastly, the Resident Evil 3 – everyone's favourite franchise in action adventure genre. Shortly, the main quest of this game is to killing zombies as much as possible with different guns, equipment and bazookas. No, don't get me wrong despite lots of actions this game consists of a decent story line. Resident Evil 3 is a remake of Resident Evil 3: Nemesis (1999). Being a semi open-world game, it features fixed camera angles with third-person shooter gameplay similar to the 2019 Resident Evil 2 remake.
It also includes an online multiplayer mode, Resident Evil: Resistance, which puts a team of four players against a "mastermind" who can create traps, enemies, and other hazards. The beginning of Resident Evil 3 however, has players briefly controlling Jill in a first-person perspective, in a dream and then in her apartment, engaging with the environment around her much like the characters you assume the role of in Resident Evil 7: Biohazard. I cannot consider this as a best PS5 action game because of its price but it is definitely enjoyable if you get this game at a heavy discount.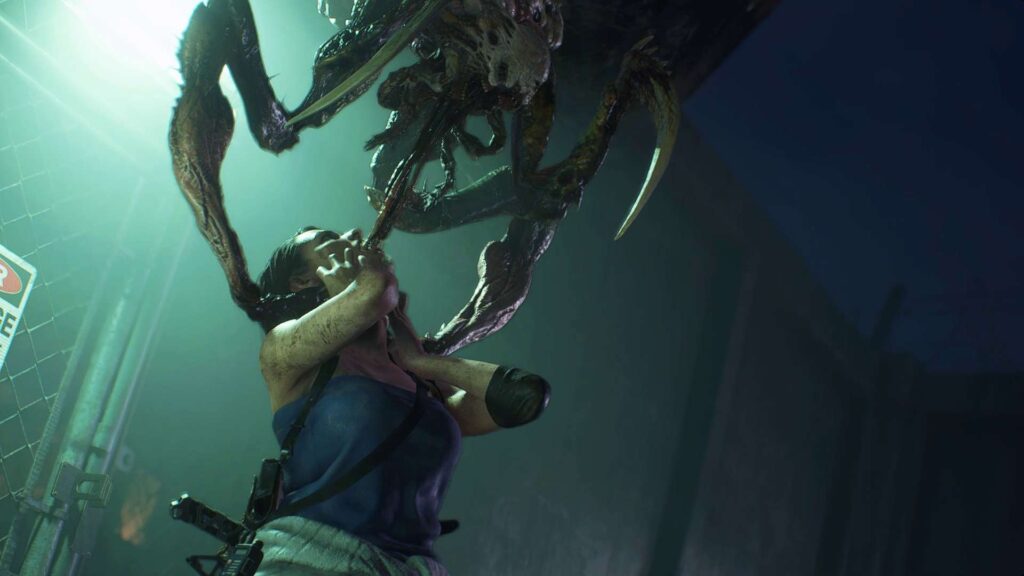 So, that being said here are my favourite AAA best PS5 action games that you should consider right now. If you have your own choice then don't hesitate to comment down below and let me know. Apart from the PS5 action games you frankly have so many choices. Actually, every PS4 game support on PS5 and PS4 was released on 2013 so list of best PS4 games is getting long enough and almost getting uncountable. Pick as you like and start gaming on your brand-new PlayStation 5.