In the hustle & bustle of our daily lives, we barely get spare time to play games or do something else like that. But, sometimes, when busy people like us get extra free time,  we cannot decide what to do to spend that free time. In this case, browser games can play quite a good role in killing the time easily. They are easy to play, great for casual gaming & most importantly, you don't need to download or launch the game from the app store. So, here we have created a list of the best browser games that you definitely will enjoy playing & they will easily help you to spend your spare time. Let's know all the best browser games that you can play.
Read More: Enable G-SYNC On NVIDIA Graphics Cards: G-SYNC Compatible Graphics Cards
Tetris
There are some games that can never be old & boring. Tetris is obviously one of them. This popular block arrangement game has travelled a long way from it's black and white version to its 3D colourful variations. Playing this game is always nostalgic that's why we are recommending to play this in your browser. The goal remains the same as you have to earn points by clearing horizontal lines. We hope this game really adds the nostalgia of playing a classic game & also helps you to kill some time from your free time.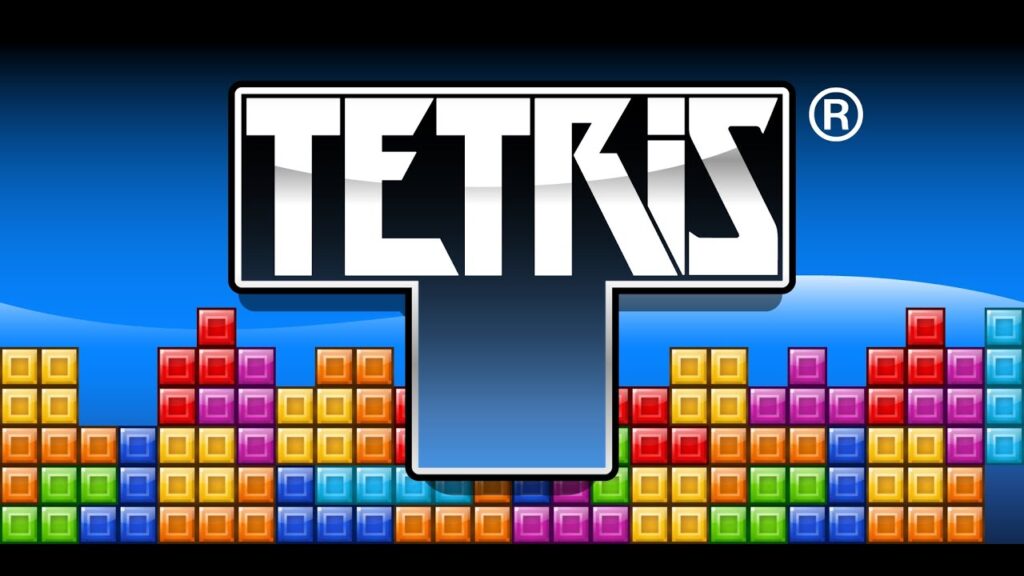 Spinz.io is another cool addition to our best browser games list. This is indeed a fan favorite browser that is based on fidget spinners. Actually, this game is kind of a mixture of fidget spinners, Slither & Agar.io. You have to collect dots on your way which will help you to spin faster & if you collide with smaller spinners then you can take their mass but if you collide with bigger ones, they can take you out to take your mass. Interesting, isn't it? Then, go ahead & give it a try. It's a perfect time killer.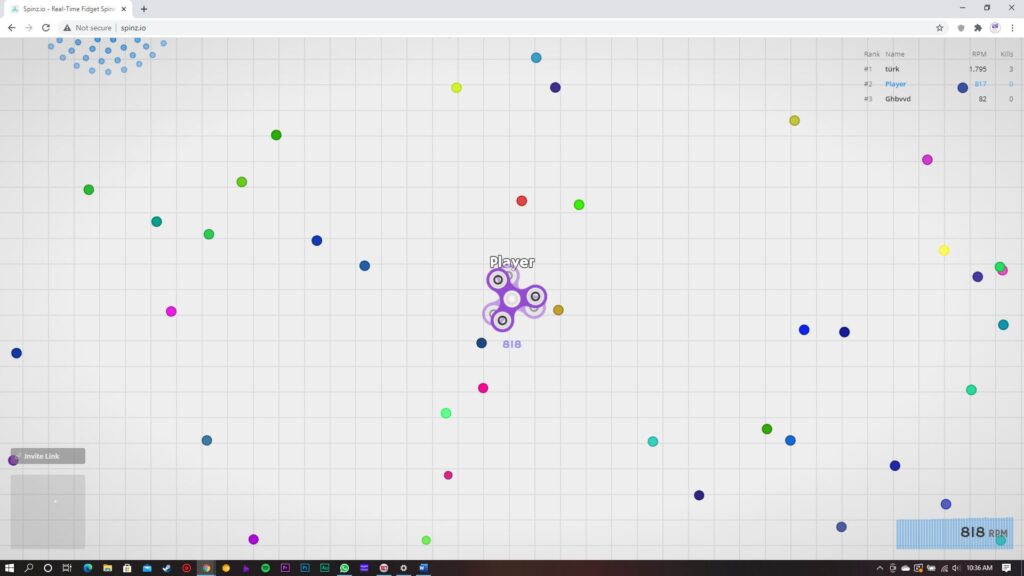 Abobo's Big Adventure is an action RPG in which you play as Abobo who is from Super Dragon franchises. You have to fight your way through numerous villains like Donkey Kong & wave after wave of henchmen that come with different capabilities. The controls of this game are pretty simple as they are in linear navigation format. The 'A' & 'S' keys are the only attack buttons for kicks & punches. Apart from the main quest, there are tons of additional levels with different cool characters from classic Nintendo franchises.
This game is one of the most visually stunning & impressively action-packed browser games in recent memory which is kind of why we have included TacticsCore.io in our list of best browser games. As the name suggests, this game privides a battle between two factions.
You can choose from a wide range of war machines such as Bomber, Spidertank, Warhawks & many more. Despite of high quality graphics, this game runs buttery smooth & its controls are also very simple. With the help of the mouse & WASD keys of your keyboard, you can create enough wreck & havoc on the battlefield of this game such as blowing some tanks or destroying some fighter jets. Undoubtedly, this game is fabulous & we recommend you to give it a try as soon as possible.
Love playing physics-based simulation games? Then, this browser game is for you. Linerider needs your skills & knowledge to run itself. In this game, you have to draw a track on which a boy sitting on a sled will ride. You can draw smooth & plain tracks or you also can go for risky paths for doing stunts, flips & high-flying maneuvers but remember, don't create any unrealistic stunts otherwise the boy will fall from the track. When you will be finished drawing the track, just click on the play button to test your luck. Sounds very engaging & interesting, right? So, why don't you test your skills & luck by playing this unique browser game?
Who does not love to kill those disgusting zombies? If you want to kill them now, then go for Nightpoint which is a multi-player action RPG game in which you have to fight against the waves of zombies & also compete against other players on the leaderboard. But, the thing that makes it different from other zombie games is; not only you have to shoot those creepy creatures, you also have to take cover from the bullet shots by your rival players & lastly, you have to upgrade your arsenal in order to take them out one by one. In this game, you must use proper strategies to dominate. So, what are you waiting for? Go & try this unique zombie game, Nightpoint.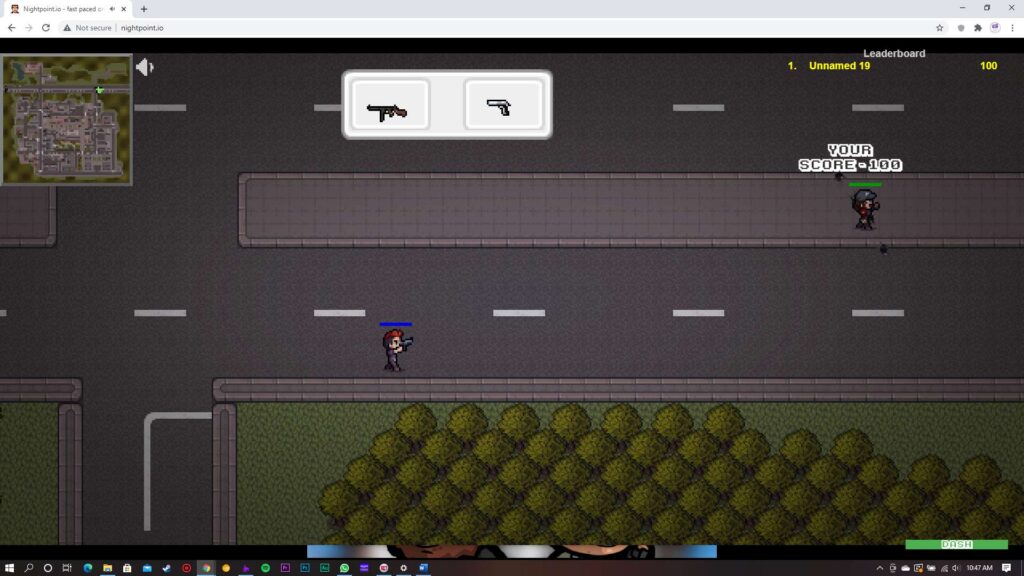 Threes may sound boring but it is one of the best browser games in terms of strategy & puzzle. The objective of this game is pretty straightforward. Make the highest number possible by combining number tiles before the board fills with tiles. When the board fills, you can no longer move any more tiles. But, there is a thing to understand. The number '1' only combines with a '2' tile and any tile labelled with the number '3' or higher will only combine with an identical tile. The most challenging part of this game is that one arrows keypress will move the entire board! So, you have to be aware & careful at the same time while playing this unique puzzle game.
Huge fan of Trial Xtreme & other off-road dirt bike racing games? Then, this is the game you are looking for. In Sunset Bike Racer, you have to take control of a biker who drives his dirt bike on an uneven terrain & performs awe-inspiring stunts.
Just like other games in our list of best browser games, the controls of this game are simple. Just press Space to speed up, Left/Right arrow key to flip in the air, Shift to boost & lastly, press Ctrl to press the brake. Although the initial levels are easy, the more you will play the game, the more tough the levels will be. One second delay of performing wrong stunts or using the brake can make the game over. This game is a perfect package challenge & excitement. You can obviously try this thrilling game.
slither.io is one of the best .io games out there & this game already marked its place in the Play Store with its 100 million+ active players. But, don't worry because the browser version of this game is as same & as enjoyable as the app. This incredible online multiplayer game has an interesting & unique gameplay where you have to control an worm type avatar which eats colourful dots to grow in size. If your worm becomes the longest worm in the server, you will win.
But remember, the bigger worms of other players can kill your worm or your worm can also kill smaller worms. And, still, if you think that the gameplay is easy then you're most probably wrong my friend because the other players are not going to let your worm grow so easily unless you have already planned a master strategy. Anyway, in a nutshell, this game is proof that how amazing .io games can actually be! So, don't think too much. Start playing slither.io right now.
Read More: Horror Games on PS5! You Shouldn't Miss!
Shell Shockers is a very unique, 3D first person shooter game where you have to play as an egg actually. Yes, an egg & you have to shoot other eggs & gain energy from them. There are four classes of egg players to choose that includes scrambler & eggsploder. Every different class is capable of using different weapons such as for short-range or for long-range. With the help of the mouse & the WASD keys of your keyboard, you can easily master this unique shooting game.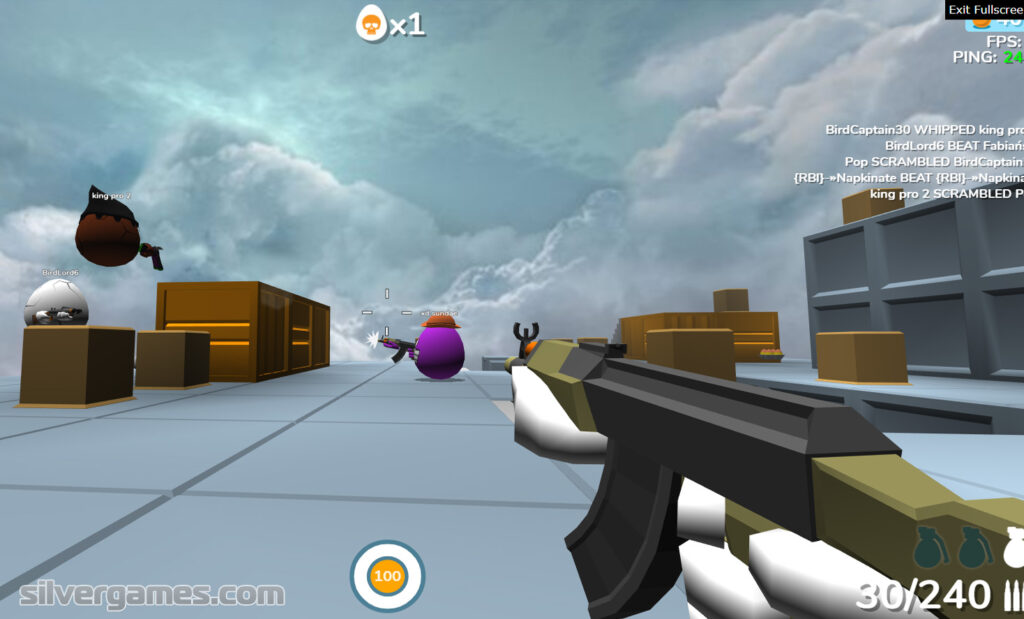 Therefore, these are the top 10 best browser games that you should definitely try for casual gaming & also for killing some free time. You can try your preferable games from this list of best browser games & enjoy playing. All of these games are great for spending spare times & they are enjoyable too. Lastly, we hope you really have liked this article. If so then don't hesitate to express your valuable thoughts in the comment section down below. Thanks for visiting & appreciating our work.