About 10 years back, PC games are not so big in size. Most of them are designed to fit inside 20 GB. As time progresses, PC gaming hardware like GPUs and CPUs are getting stronger and achieving the potential to handle 80 GB even 100 GB games. As everyone knows, when game designers want more details on their games, their size increases rapidly. If you look around modern AAA games like Shadow of the Tomb Raider, Assassin's Creed Odyssey, you will come to know how extremely storage consuming these games are. In the era of modern games, finding low MB Games for PC is a tough deal but still, I have got a bunch of them that you can play in your potato PC. I mean Geforce GT 710 graphics card which is basically a display card can handle them pretty well. I have tested them all they are running pretty well in this card. Surely, the games I am talking about are definitely not recently launched modern high-quality games but these games are still awesome and were one of the best when launched for the first time and all of them run with 30 FPS or more than that in GT 710 graphics card. Let's take a detailed look at the list of low MB games for PC.
Also Read: [Best] Open World Android Games: Top 10 List
Far Cry 2
As a first person shooter open world game, Far Cry 2 is very little graphics demanding game. I got more than 60FPS during my gaming season. As it's 60FPS its not only playable but also enjoyable. Everyone knows that 60FPS and beyond all video games looks buttery smooth. In terms of size, I think far cry 2 is the smallest game in this list even recommended storage spce is around 10000 MB (10GB). I am not including the exact size of the game because it's varies depending upon your installation.
In the main story line player takes place in failed Central African state, currently embroiled in a horrible civil war. The government has recently collapsed, leaving two factions vying for control. At war are the "UFLL" and "APR" have claimed to have the people's interests at heart, but both have shown ruthlessness, warmongering, greed, and a general disregard for the well-being of the people. Both sides have hired many foreign mercenaries to bolster their strength over the course of the conflict. The recent exhaustion of the nation's diamond mines has thrown the nation into further turmoil, leaving many foreign mercenaries without payment and no way out.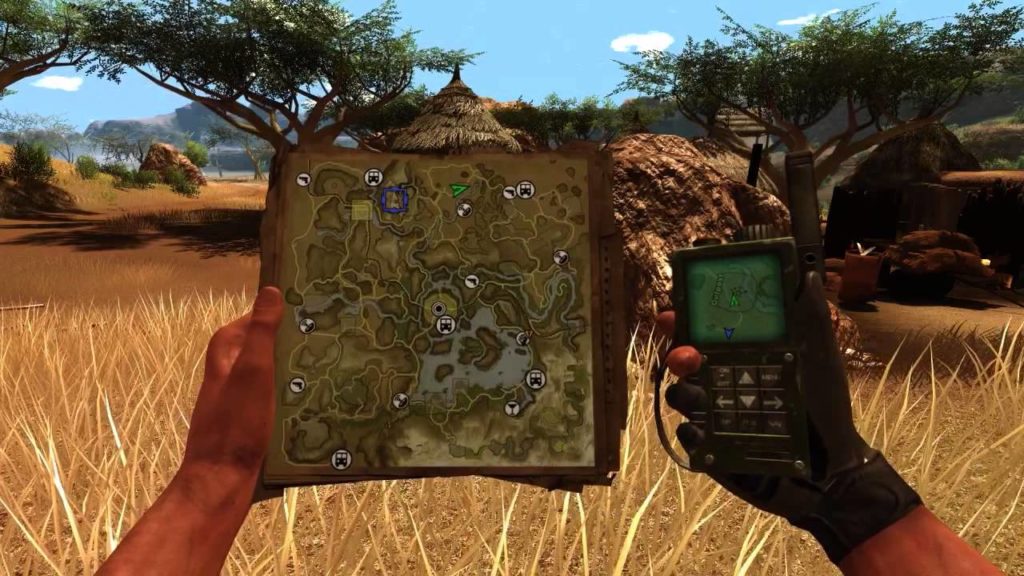 The goal of the player's character is to find and assassinate the Jackal, an arms dealer who has been selling weapons to both sides of the conflict. The player must accomplish this goal by whatever means necessary, even if he has to succumb to the immorality of the warring factions and the Jackal himself.
Recommended System Requirements:
OS: Windows XP, Windows Vista, Windows 7
Processor: Pentium 4 3.2 GHz, Pentium D 2.66 GHz, AMD Athlon 64 3500+ or better
Memory: 2GB
DirectX®: DirectX 9.0c
Hard Drive: 10 GB
Sound: DirectX 9.0c–compliant sound card

Far Cry 3
Far Cry 3 is a first-person shooter game developed by Ubisoft Montreal and published by Ubisoft in 2012. Being the third main installment in the Far Cry series, the game takes place on the fictional Rook Islands situated between the Indian and Pacific Oceans. As it is an open world game, players can freely explore the island something like to kill animals, dive into the water, explore the caves, gathering resources and many more. Gameplay focuses on combat and exploration. Players can use a variety of weapons to defeat human enemies and hostile wildlife, and the game features elements found in role-playing games such as skill trees and experience. After a vacation goes awry, protagonist Jason Brody must save his friends, who have been kidnapped by pirates, and escape from the island and its unhinged inhabitants.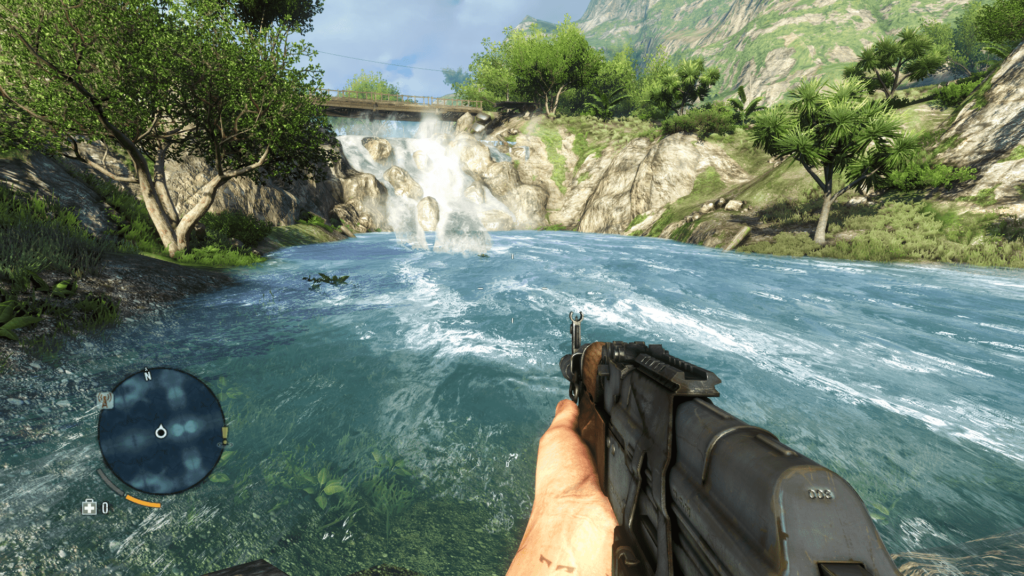 Although it is not a quite low MB Game but as it's not so graphics demanding so I include it in this list. In the gameplay, I got around 30 FPS in medium settings all the time. Graphics card that I have used is GT710 though the FPS drops some times because of this underpowered graphics card. This game is totally playable in this configuration and of course enjoyable. This is the image how I have set all the graphics related settings in the game
Recommended System Requirements:
Memory:4 GB RAM
Graphics:512MB Video RAM (1GB Video RAM), DirectX9c (DirectX11) Shader Model 3.0 (Shader Model 5.0)
DirectX®:11
Hard Drive:15 GB HD space
Sound:DirectX Compatible (Recommended Surround Sound 5.1 capable)

Tomb raider underworld
Tomb raider underworld is an single player action adventure video game that can be played as a third person perspective. TR Underworld's story is designed after the Tomb Raider legend's event. Game starts from a big explosion of Lara's house Croft Manor. By surviving from the fire Lara has to explore mythical locations, islands and sees to find the Avalon where according to Lara, her mother was trapped.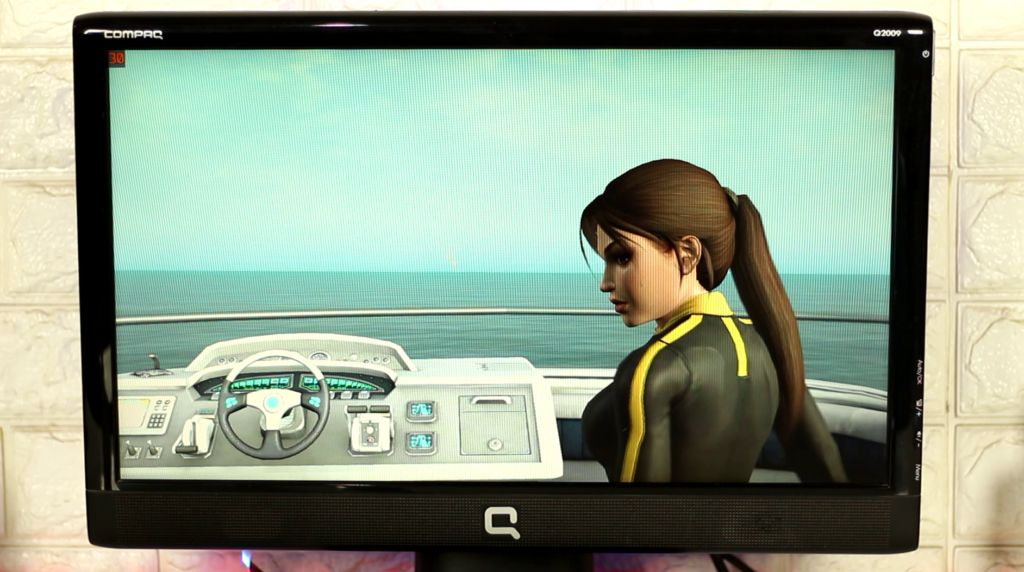 To explore the world and also to get rid of the bad guys which are sometimes mythical monsters, Lara has to climb, swim and run from one place to another. She can also use grappling hooks to swing through the different gaps on the environment.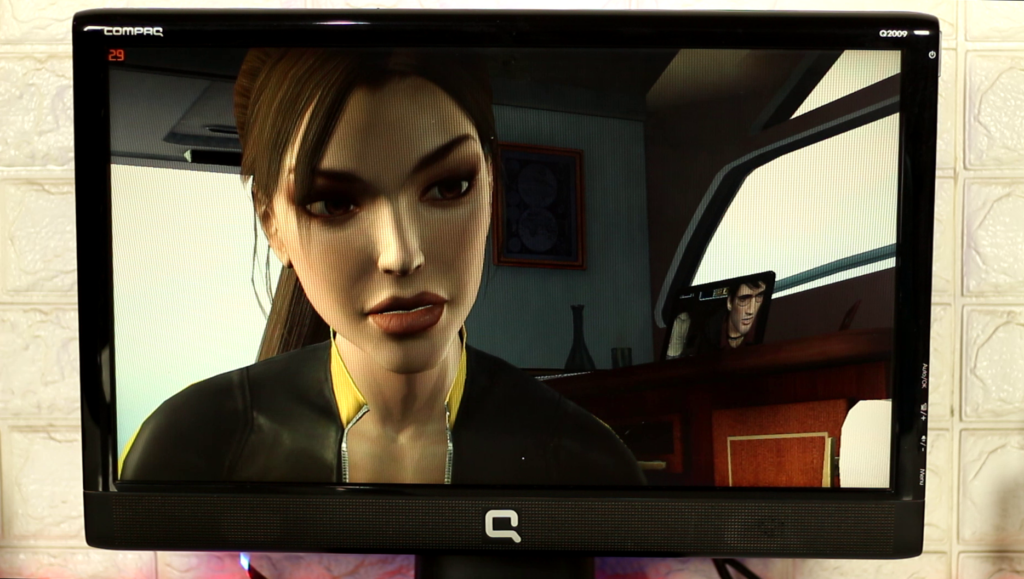 Lara can also use different LMGs, SMGs and also Lara Croft's all-time favorite hand guns to fight with the bad guys and demons. By progressing through the game one mythical object is one of my favorite i.e. Thor's Hammer Mjolnir. This is the strongest weapon in the game and also it helped Lara to stop rising the Midgard serpent.
In terms of performance TR UNDERWORLD is very optimized game, underpowered GPUs such as GT710, GT1030 can handle this game without any issue. I got at 25 FPS from GT710. As its 2008 released total game size is not much in low mb games genre for PC.
Recommended System Requirements:
Supported OS:Microsoft Windows XP or later
Processor:Intel Core 2 Duo 2.2 GHz or Athlon 64 X2 4400+
Memory:2 GB system memory
Graphics Card:NVIDIA GeForce 9800 GTX or ATI HD4800
Sound Card:Direct X 9.0c compatible sound card and drivers
Hard Drive Space:8 GB Free Space

Call of duty black ops 2
Call of duty black Ops 2 is one of my favorite single and multiplayer game I have ever played on ___ MB. In first person shooter perspective, we have to explore different locations to find out the enemies to take them down. Two-time events frictional storylines are perfectly merged in the game one was hold on 1980 and the other one is 2025. Both time periods involve the characters pursuing Raul Menendez, a Nicaraguan cartel leader, who is responsible for kidnapping Woods in the 80s and later sparking a second Cold War in 2025. The campaign features nonlinear gameplay and has multiple endings. In full action-packed story line, you have to kill the enemies with different guns and instruments. In enemy territory you can choose either killing them from front or just being stealthy to take them down on by one.
Though it is around 12000 MB (12GB) game but because of its story and game play and stuff, it could be partial with the game.
Recommended System Requirements:
OS: Windows Vista SP2 or Windows 7. Windows XP is not supported
Processor: Intel Core2 Duo E8200 2.66 GHz or AMD Phenom X3 8750 2.4 GHz
Memory: 2 GB for 32-bit OS or 4 GB for 64-bit OS
Graphics: Nvidia GeForce 8800GT 512 MB or ATI Radeon HD 3870 512 MB
DirectX: Version 9.0c
Hard Drive: 16 GB
Sound: DirectX 11.0c compatible

Mirror edge
In first person perspective, Mirror edge was designed quasi-futuristic dystopian society, in which a network of 'runners', including the main character, Faith Connors, act as couriers to transmit messages while evading government surveillance. In three-dimensional platform genre the player guides Faith over rooftops, across walls, through ventilation shafts, and urban environments, by avoiding obstacles. In brightly colored 3D environment (mostly white), player can do  actions—such as sliding under barriers, tumbling, wall-running, and shimmying across ledges.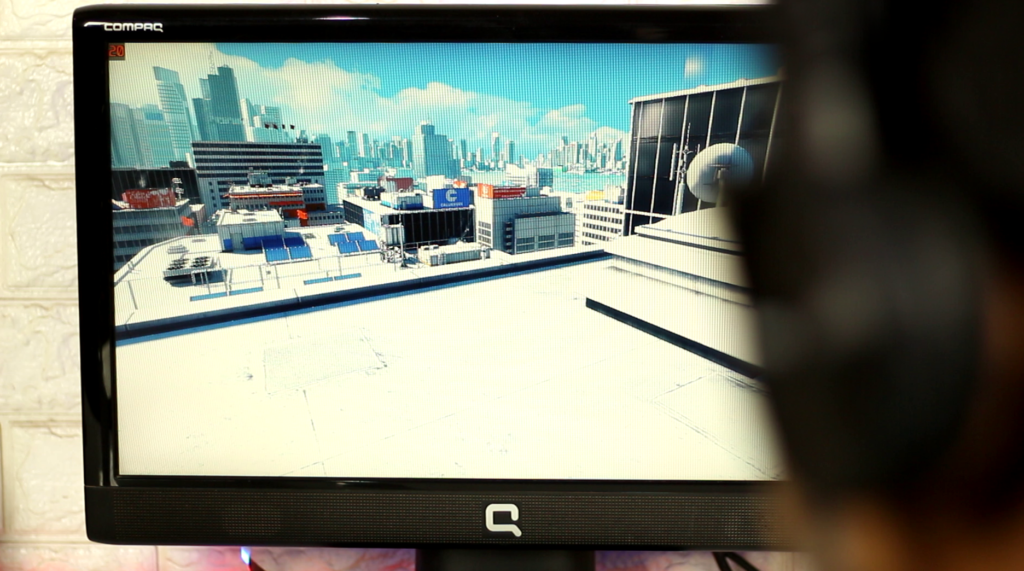 In terms of enemies, they are mostly humans. You have to defeat them in hand to hand combat. It's needless to say that mirror edge is not an open world game but there are lots of opportunities which can be done by the player.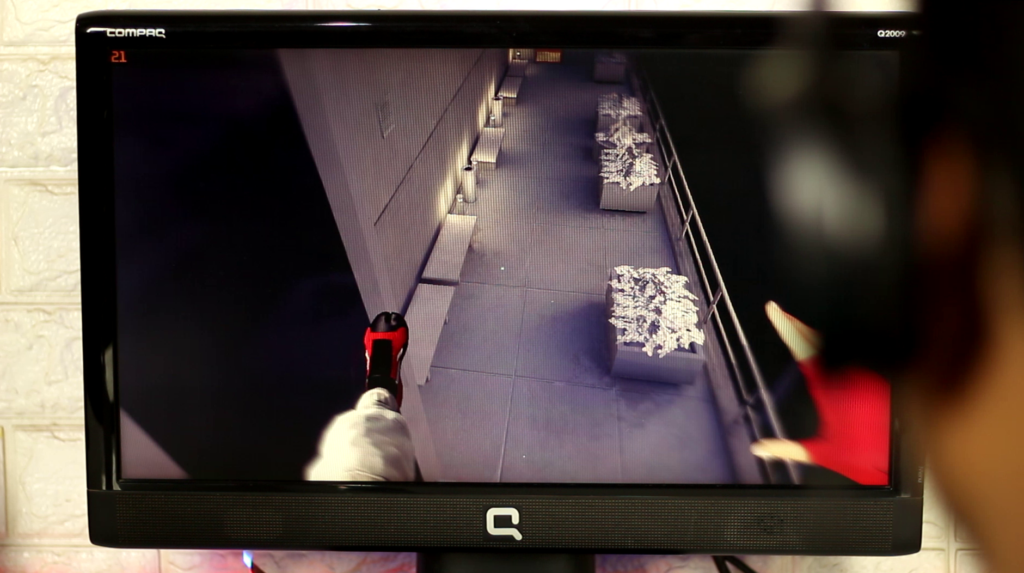 So, its very old game released on 2008 we can easily call it a low mb pc game. In just 8000 MB (8GB), you have just got stunning graphics and quality along with awesome story line and side missions. From the performance perspective we just say that even GT710 can handle this game at around 25 FPS. So if you're an potato PC user then you should check out this title.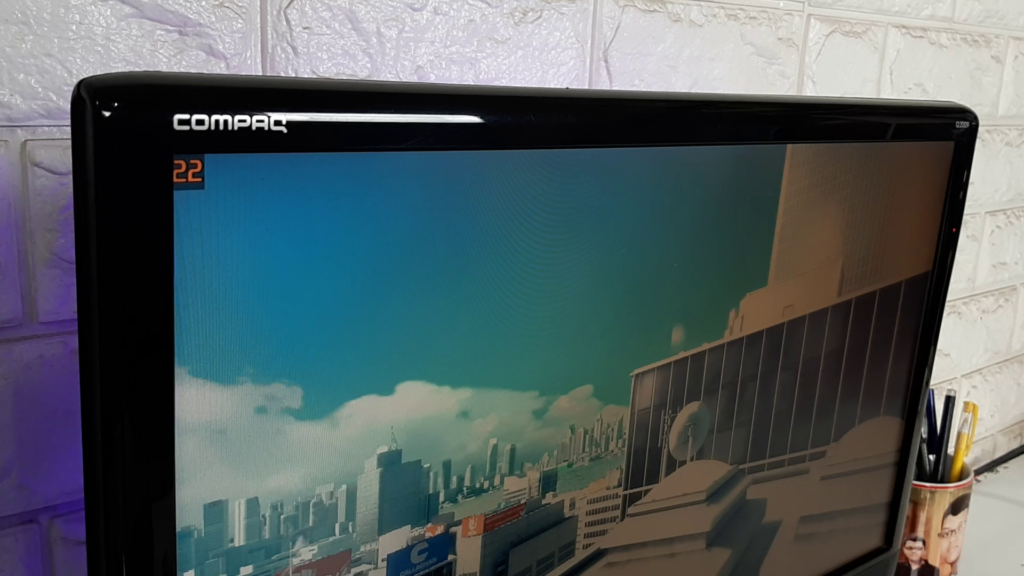 Recommended System Requirements:
Supported OS: Microsoft Windows® XP SP2 or Vista
Processor: 3.0 GHz or faster
Memory: 1 GB RAM or more
Graphics: DirectX® 9.0c compatible video card, Shader Model 3.0 required. Video card must have 256 MB, NVIDIA GeForce 6800 or better
Hard Drive: 8 GB free space
Sound: DirectX® 9.0c compatible sound card

Crysis 2
As a first-person shooter, Crysis 2 is an action adventure video game developed by Crytek. Here player assumes the role of a Force Recon Marine called Alcatraz who gains the ownership of the Nanosuit 2.0 from Army Delta Force officer Laurence "Prophet" Barnes, who returns from the original Crysis. Similar to the first Crysis game, it provides freedom to customize weaponry and abilities. 
Apart from great story line, my personal favorite one is the Nanosuit 2.0. It features super human strength, super speed, Tactical mode, Cloaking Device, Stealth Mode. This suit also features custom upgradation, where player can modify it according to their needs.
As a 2011's release, it is not a very high graphics consuming game. even GT710 graphics card can easily handle this game. In terms of size, it is available on just 6500 MB (6.5 GB) so it's not bad to include this game on low MB games for PC genre.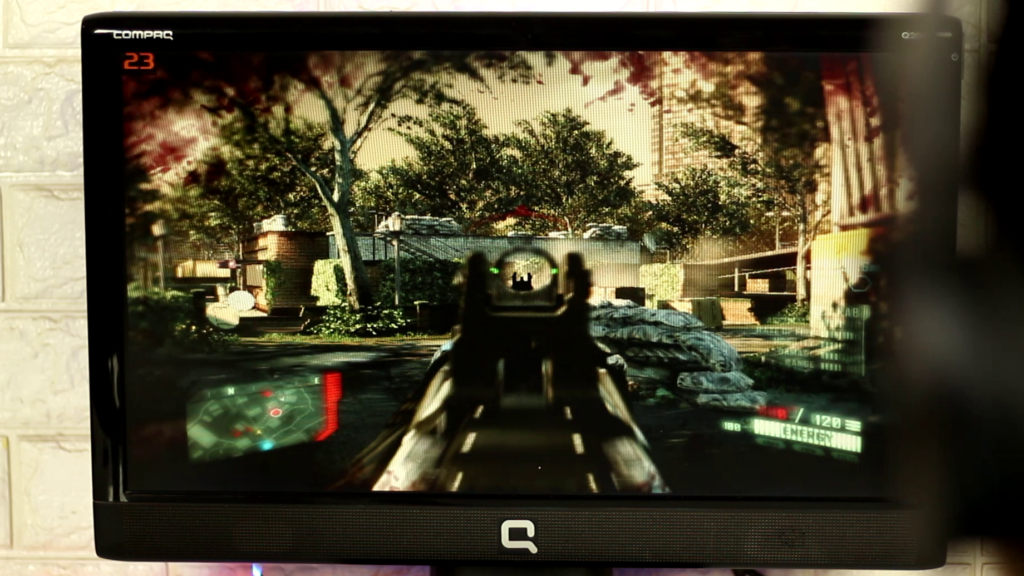 Recommended System Requirements:
OS: Windows XP, Vista or Windows 7, with the latest Service Pack
Processor: Intel Core 2 Duo at 2Ghz, or AMD Athlon 64 x2 2Ghz, or better
Memory: 2GB
Hard Disk Space: 9Gb
Video Card: NVidia 8800GT with 512Mb RAM or better, ATI 3850HD with 512Mb RAM or better
Sound: DirectX Compatible Sound Card
DirectX®: 9.0c

Also Read: [Ten] Open World PC Games that You Should Play
Therefore, these are the games that we can include on the Low MB PC Games genre and also playable on the GT 710 graphics card. Then, what are you waiting for? Go, download, and install your favorite one to start your ultimate fun and enjoyment. I hope that you guys have liked and enjoyed "[Best] Low MB Games For Your Potato PC". If your answer is yes, don't hesitate to comment down below to express your thoughts. Thanks for visiting and appreciating my work.