Just like you, I am also a passionate biker not only in real life but also in the games too. You know, there are many fantastic bike games available in the Play Store but you cannot install them because of whatever reason. Maybe your phone is not strong enough to handle a large size game or maybe you don't want to pressurize your phone's processor by playing those games. But, do you know that many awesome bike racing and driving games are there too which are very small in size and that's why they don't create pressures on your device's RAM and processor. If you have a low end smartphone, you can play these games too without any hesitation or at least try them for once. These game are well tested by me and I assure you will love all of them. Anyway, here we are with our top ten low MB bike games for your Android smartphone that you should play so that your phone's processor will not be pressurized and you can play them for hours. Most of them are popular because of their versatilities in such a low size. Let's know them one by one in detail for your convenience.
Bike Xtreme
Developed by TerranDroid | Stunt Driving | 4.98 MB |Free (in-app purchases) | 10M+ Downloads
This is the best low MB bike game I have ever played. I mean seriously, this game has almost every feature like a larger size game. As a stunt driving side-scrolling bike game, Bike Xtreme possesses 30+ amazing well-designed tracks along with a bunch of beautiful background maps, bikes, and riders that can be unlocked with money. You can feel the realistic physics with the help of great control while playing this game. With this tiny size, it is indeed an awesome game that you should definitely try.
Racing Moto
Developed by Droidhen Casual | Casual driving |7.73 MB |Free| 100M+ Downloads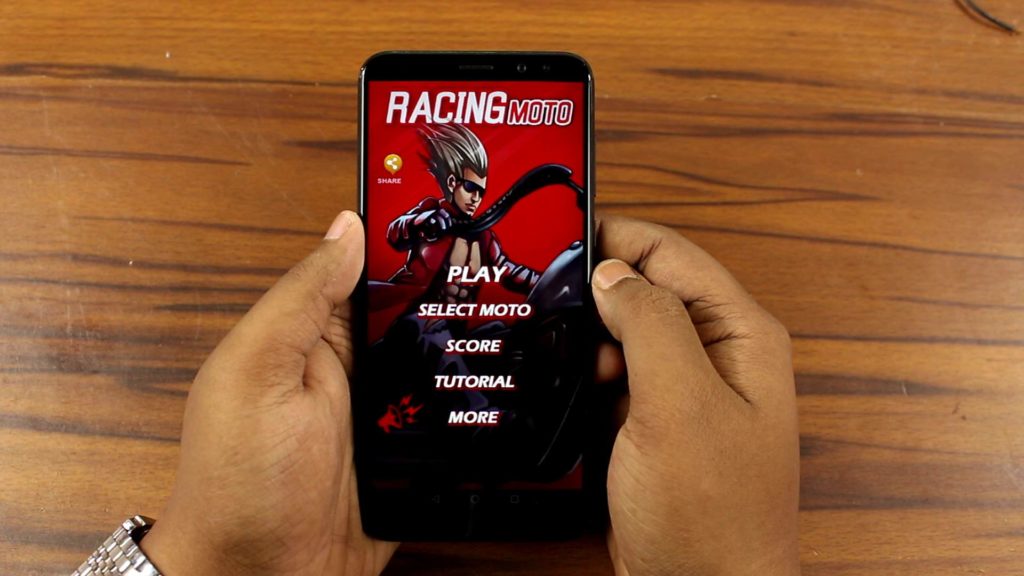 This game is purely nostalgia for not only me but also many people. It's one of the first games we have ever played in our first Android smartphone or the first phone we have ever used. Isn't true? I hope, you guys also remember this game. You can again spend your free time with this game that comes with tiny size so that it will not pressurize your processor and RAM. Racing moto is a casual driving low MB bike game that comes with three cool bikes and an endless adventure in the roads of city, sea, forest, hills and many more that are filled with traffics. Start your endless adventurous journey right now with your favourite bike and score to the top of the leaderboard.
Bike Racing 3D
Developed by Words Mobile | Stunt Driving |15.50 MB |Free (in-app purchases) | 100M+ Downloads
Bike Racing 3D is one of the best BMX racing games for any type of low-end Android smartphones. Just only in 16 MB, this game provides great 3D graphics with 5 unique and stylish BMX bikes that follow 60 different from easy to hard levels. Be the real stuntman as well as the champion by delivering amazingly crazy stunts, flips, and insane crashes with your preferable motorbike. With some tricky skills and upgraded bikes, you can get the job done. I will highly recommend you to at least try this game for once among all of these low MB bike games.
Neon Motocross
Developed by Play365 | Stunt Driving |17.77 MB| Free (in-app purchases)| 10M+ Downloads
Neon Motocross is an addictive low MB bike game for Android which is mainly physics-based. That means you have to perform the most unbelievably insane flips with your neon bike. There are 180 extremely challenging and exciting levels throughout 6 different worlds that you have complete by riding and flipping your bike. You can change the game-speed with ×2 and ×3 speed. If you want to get the perfect score, use your nitro and get those extra HP during the gameplay. The controls of the game are childishly simple so that anyone can easily play this game. You can collect other bikes among the 10+ cool neon bikes available in this game. Record your best time in the levels and put it into the achievements to show who is the real rider here.
Real Bike Racing
Developed by Italic Games | Racing |19.83 MB |Free (in-app purchases) | 100M+ Downloads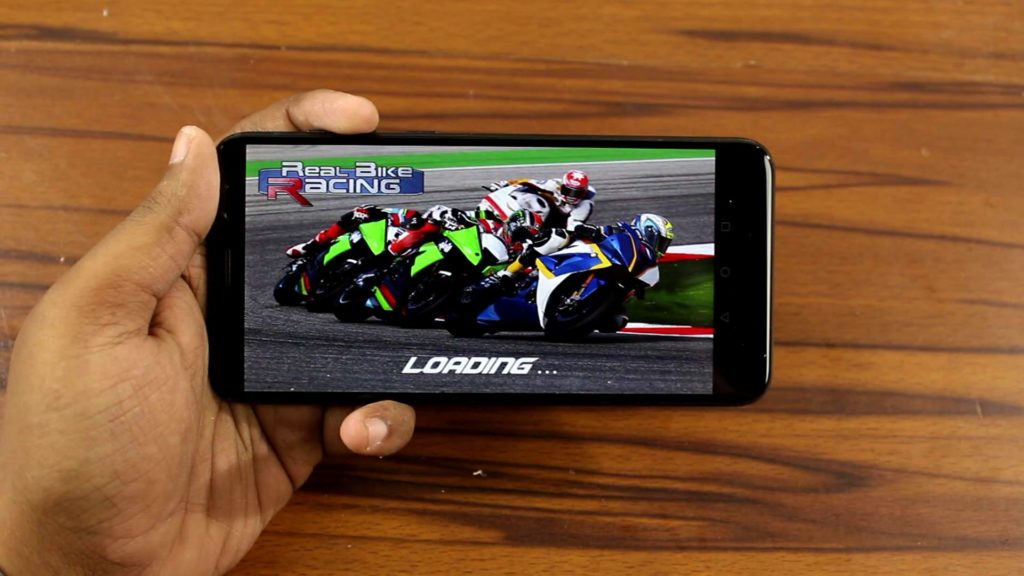 At last, we have got a bike racing game in this list. The size of this game is so small still it possesses such a high quality 3D graphics and realistic gameplay that can attract any gamer. With the 10+ unique cool superbikes, go to all the race tracks to conquer all of your tough opponents and be the champ. You can use rear view mirrors to check your opponents' position. There is a VR mode too in this game that supports Google Cardboard etc.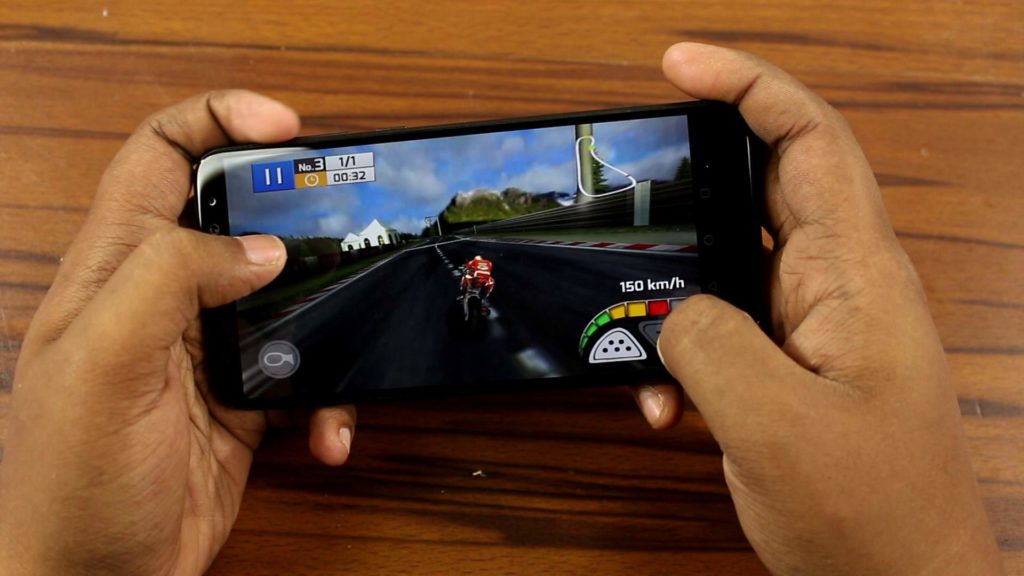 Honestly speaking, I think though it is a low MB bike game, it is one of the best bike racing games available in the Play Store right now. If you really love bike racing games, you have no choice but to love this game too so you must try Real Bike Racing.
Death Moto 2 : Zombie Killer
Developed by Icloudzone Shooter GAMES | Driving/Action |23.09 MB |Free (in-app purchases) | 10M+ Downloads
An intense bike riding game that comes with an only objective i.e. to kill the zombie hordes. That means not only it is a simple low MB bike games but also it is an action-packed zombie fighting games. What you have to do in this game is to ride your bike and kill the upcoming zombies in your way.
A variety of motorbikes are there so that you can unlock them and fight against different types of strong and ugly zombies. Also, don't forget to upgrade your weapons which will help you to fight easily against them. Start your heroic yet dangerous journey by installing the game with your favorite bike and save the world from the countless zombies.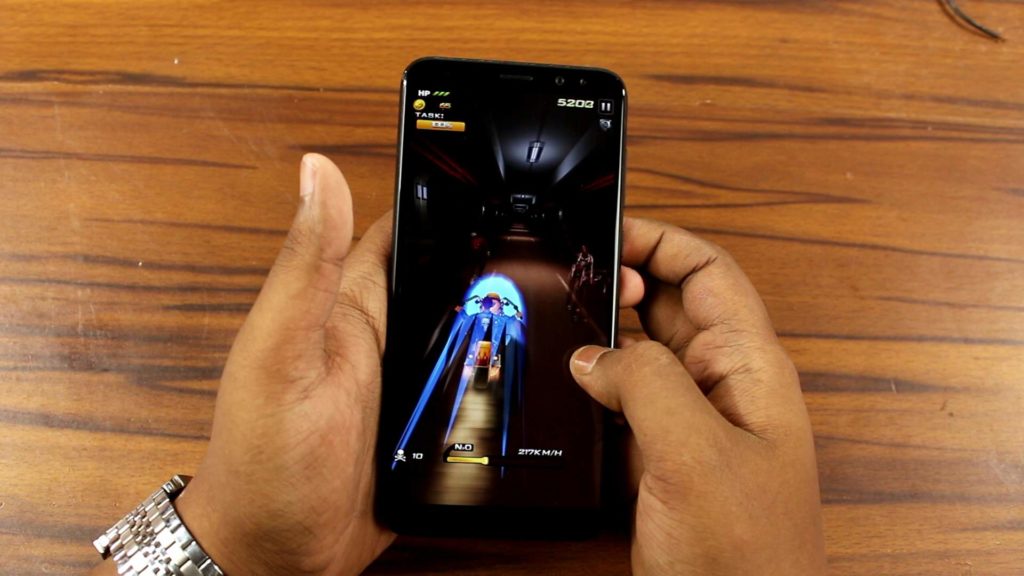 Death Moto 3: Fighting Bike Rider
Developed by WEDO1.COM GAME | Racing/Action |23.54 MB |Free (in-app purchases) | 10M+ Downloads
What would happen if you get a game which is in one hand a breath-taking bike racing game and in another hand is an intense action-packed shooting game? It will literally be awesome, right? You will get double fun in one game. So, here it is. Death Moto 3 is the game where you have to race against other bikers to be the first but also you have to fight with them by exploding their bikes and kill the riders with melee attacks. You can get a lot of stylish bikes that will help you to overcome all the fights and make you the champion. The graphics and sounds are too realistic and beautiful.
There are multiple game modes with challenging races that are filled with actions. A variety of lethal weapons can also be collected in this game so that you can chase other riders and knock them out easily. I can assure you cannot get another unique bike racing game like this. So, what are you waiting for? Go to Play Store, install it, and be the vengeful king of the roads.
Stunt Xtreme – BMX boy
Developed by Rendered Ideas | Racing/Stunt Driving |19.58 MB |Free (in-app purchases) |10M+ Downloads
Race and beat the clock as well as your opponents in this amazing low MB bike game which is the mixture of stunt driving and bike racing. Do cool tricks and stunts with your dirt bike in 60 fun-filled levels that comes with different insane BMX race tracks. Multiple game modes are available in this game so that you cannot get bored by playing the same type of gameplay.
Smooth controls and quality graphics make the game more attractive and addictive to play. You can use power-ups like nitro and freeze to take advantage in the race. There are a vast number of music available in this game that can be used as background music. After winning, you can even post your score in Facebook and compete with your friends in a friendly race.
Leaderboard and achievements are also provided by this game so that you can compare your score with others and get rewards by completing the achievements. I don't think you will get another game with such a small size yet with so many features like this so you should definitely give it a try.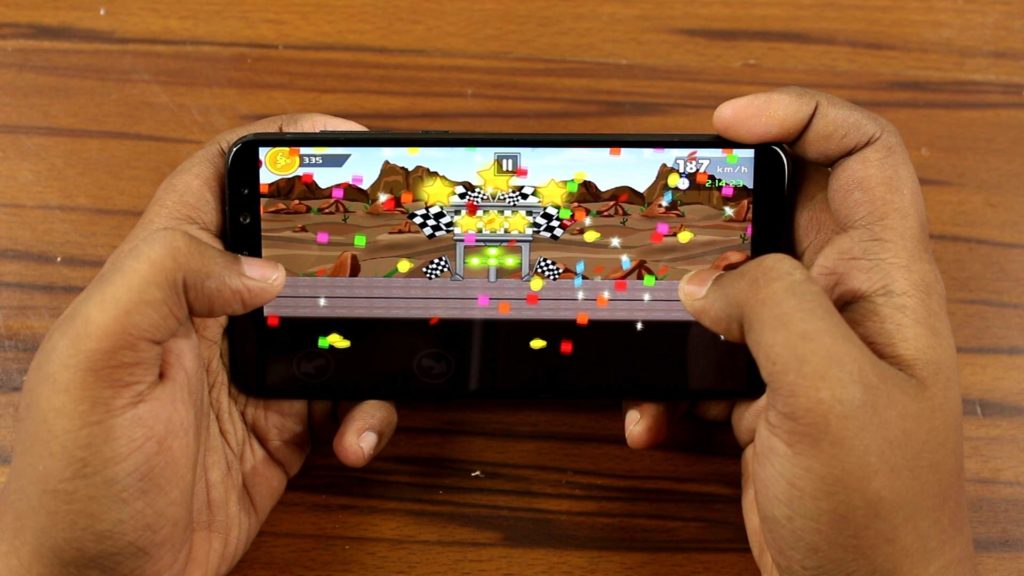 Bike Race Free
Developed by Top Free Games | Stunt Driving/Racing |33.72 MB |Free (in-app purchases) | 100M+ Downloads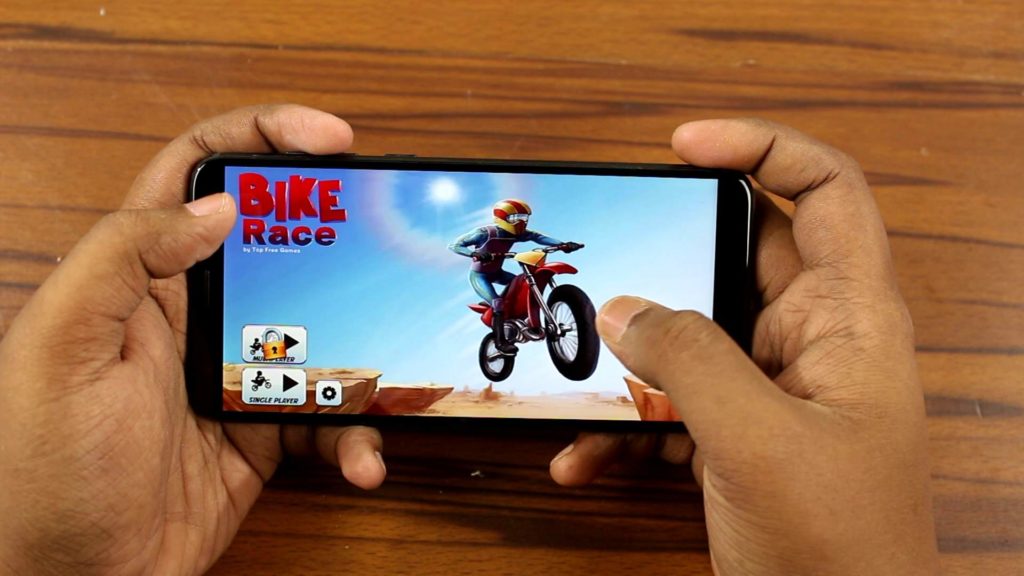 Bike Race is one of the best low MB bike games on Android! Millions of players has played and liked this game for its addictive gameplay. It's one of the top rated games in Play Store today. In such a small size, this game provides multiple games modes where you have to do crazy stunts in those puzzling tracks and defeat your opponents. The single player game modes are very fun and addictive but the multiplayer mode is the most challenging one.
Challenge your friend on Facebook and show him who is the real stuntman and biker of the tracks. Very simple and intuitive control that helps you to make your stunts more easily. Hundreds of exciting tracks along with different worlds are there so that your fun cannot be stopped.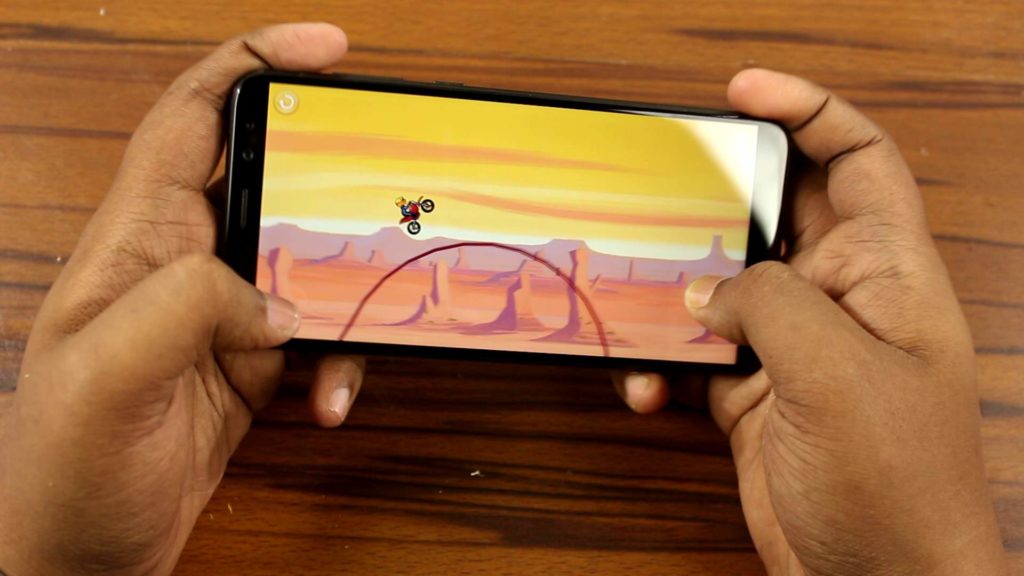 Pick your best bike from the countless bikes in the store and do your coolest stunt ever. If you want to forget those dumb drag car racing games and want some exciting as well as addictive racing and gameplay, this game is best choice for you. Start your career from rookie to pro in this fun-filled addictive game right now.
32 secs: Traffic Rider
Developed by is Tom Games | Racing/Driving |47.76 MB |Free (in-app Purchases) |10M+ Downloads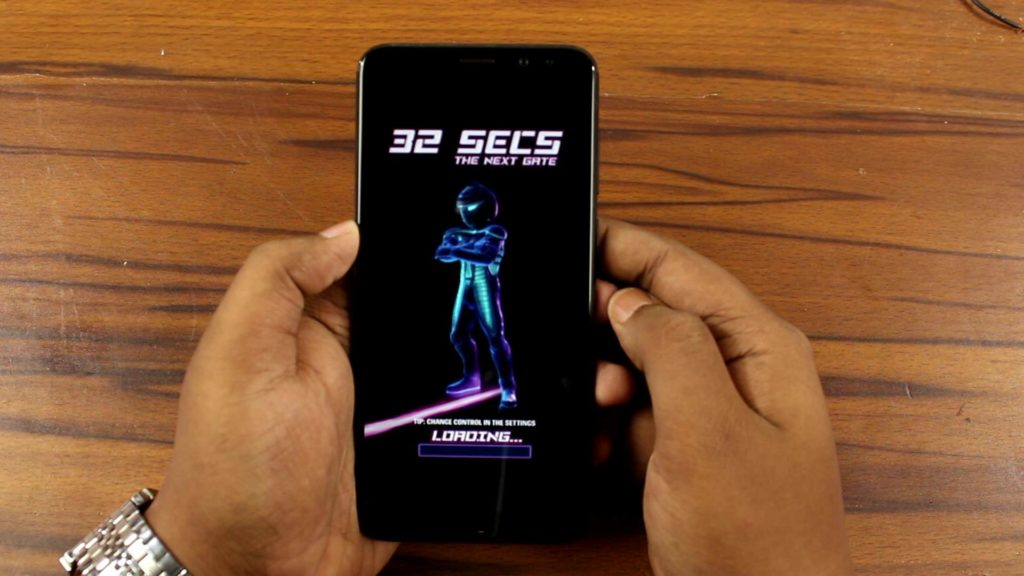 In a sci-fi world, ride on your supercool futuristic bike and race through the traffics to beat your opponents in the modern highways. Upgrade your bike and hone your skills to beat your toughest opponents but be careful don't collide with other vehicles or your bike will crash. There are countless power ups and upgrades available in this game so that you can make your bike the strongest one in this modern futuristic world.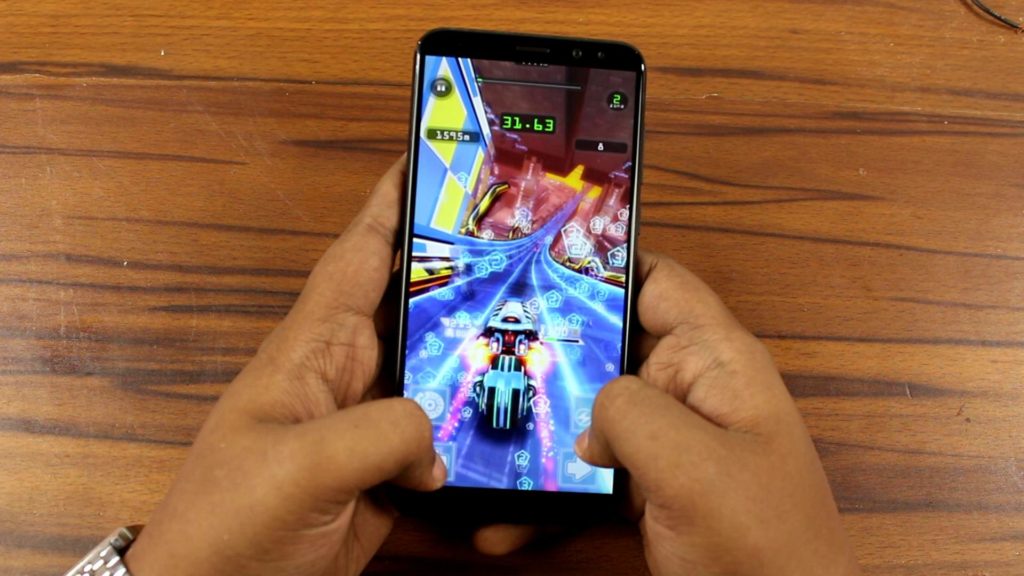 Actually, this is a very simple game but with a unique construction. You will feel like a hero when playing this game. So, start your heroic journey right now to defeat your enemies and I am pretty sure that you will love this game like the rest in this list.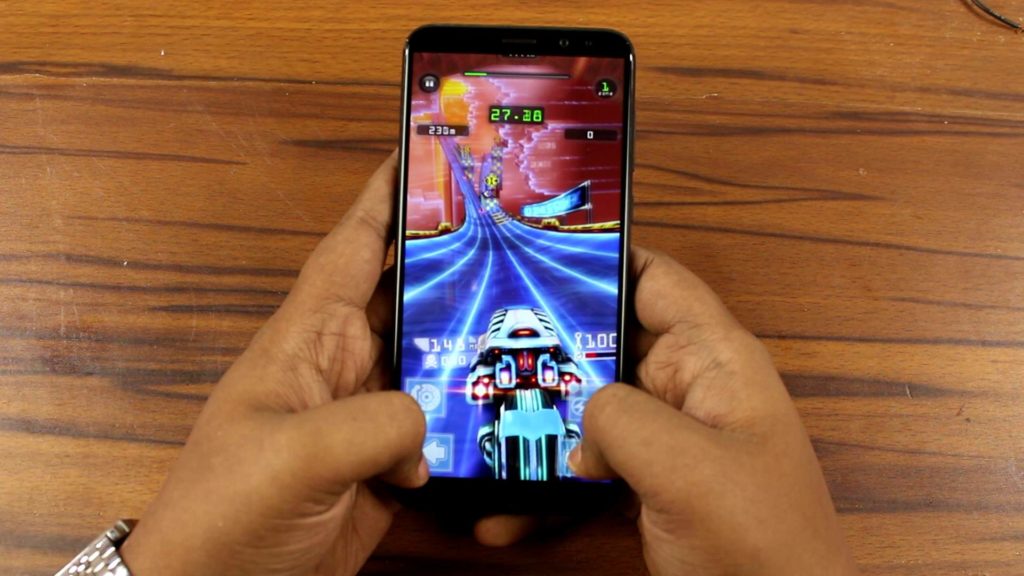 Read More: [Best] Open World Android Games: Top 10 List
Therefore, these are some of the best low MB bike games for your Android device that you can definitely enjoy playing. So, don't waste time thinking too much. Install your favorite one for unlimited fun. I hope, you guys have liked this article. If so, don't hesitate to comment down below to express your thoughts about it. If you have any other awesome low MB bike game in your mind, inform us about it too. Thanks for visiting & appreciating my work.