The Action category is indeed one of the most popular and loved category of all. There are tons of action games available in gaming consoles, PCs and smartphones which gain the love of majority of gamers. I personally is a big fan of action games too. In my PC and smartphone, all of the installed games are mainly action games which I play whenever I get some free time. Now, the fact is, I think you know that there are many incredible action games available on Play Store like PUBG, Call of Duty: Mobile, Marvel Future Fight, Modern Combat 5 etc. though you cannot install them because of whatever reason. Maybe your phone is not strong enough to handle a large size game or maybe you don't want to pressurize your phone's processor by playing those games. But, do you know that many awesome action games are there too which are very small in size and that's why they don't create any pressures on your device's RAM and processor? So, if you have a low end smartphone, you can play these low MB action games without any hesitation or at least try them for once. These game are well tested by me and I assure you will love all of them. Anyway, here we are with our top ten low MB action games for your Android smartphone that you should play so that your phone's processor will not be pressurized and you can play them for hours without hurting your phone. Most of them are popular because of their versatilities in such a low size. Let's know them one by one in detail for your convenience.
Read Now: 20 Best Action Games for Android!
The Archers 3 : Bird Slaughter
Developed by 1 MB Games | Arcade/Action/Shooter | 1.64 MB |Free |100K+ Downloads
The dangerous birds have invaded in the world of Stickman in the story of this game. Now, what you have to do is to help the stickman archer to shoot and kill these birds with the help of bow and arrows in this bloody intense action game. Complete all the challenges by killing those bloodthirsty birds. Grab the bow and arrows to kill as much birds as you can to save the stickman world.
You can earn coins that help you to upgrade your bow and arrows. Special apples can be earned too that can help you to unlock new challenges and guess what; there are more than 500 challenges in that game that are different from each other. Don't think too much. The stickmen need your help so download this tiny low MB action game and help them by shooting and killing those monstrous birds.
Stickman and Gun 3: Zombie Shooter
Developed by 1 MB Games | Action/Arcade|2.52 MB |Free| 1M+ Downloads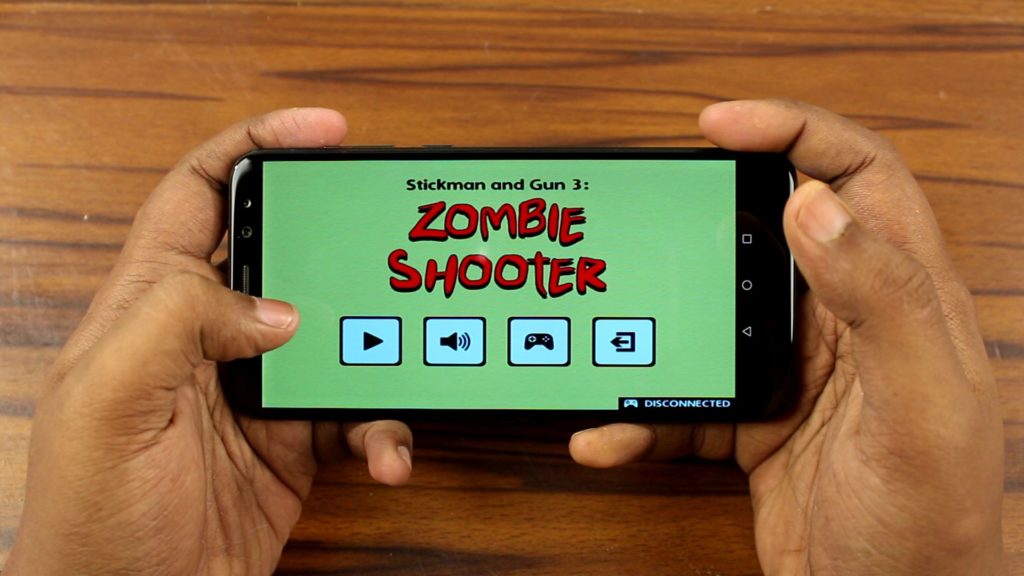 Stickman and Gun 3 is a classic zombie shooting game that comes with boundless action. Shoot and kill countless zombies to survive in the endless adventurous world of this game. Collect your preferable and of course, most powerful gun to kill them easily in the game shop where variety of powerful guns are available.
You will earn money and ammo depending on how many zombies you kill. You can also upgrade your warrior with the coins to make him stronger enough so that you can kill all of them without any trouble. Experience this jaw-dropping low MB action game in your phone right now.
City Jump
Developed by Droidhen Casual | Action/Arcade |3.53 MB |Free |5M+ Downloads
City Jump is a cool jumping arcade action game where you have to jump between buildings, avoid the hurdles and obstacles on the walls and most importantly, kill the monsters, birds and other enemies on your way. Just tap the screen to jump and while jumping, kill your enemies. You will get power ups if you kill 3 same kind of enemies. So, give it a try and you will love this unique low MB action game.
Air Attack (Ad)
Developed by Four Pixels Games | Action/Shooter |4.61 MB| Free (in-app purchases)| 10M+ Downloads
Air attack is an intense fast paced shooter action game that comes with arcade style. Use the full arsenal of modern war equipment to destroy your enemies or die in burning napalm and suffocating toxic gas. In this do or die situation, you must use 9 different enemy aircrafts and soldiers along with the power ups which help you to fight your strongest enemies. There are 3 different game modes in this game so that you cannot be bored with same gameplays. Join the breath-taking battle right now by installing this challenging low MB action game in your Android phone.
Stickman Fight
Developed by Candy Mobile | Action/Fighting |6.34 MB |Free (in-app purchases) | 5M+ Downloads
Another stickman game that means again the possibilities of endless action. This is mainly a beat down action game where you, as a stickman have to fight against the waves of enemy warriors by beating them or shooting them or you can enter the arena to perform amazing stunts in order to defeat your opponents. The controls are pretty simple yet the gameplay is hard-core. This game offers a total of 90 levels in 6 different combat styles in the story mode. Additionally, you can also play endless modes in this game. So, be ready for the never-ending fight and give no mercy to your enemies.
CJ: Strike Back
Developed by Droidhen Casual | Action/Arcade|6.45 MB |Free |1M+ Downloads
The part two of City Jump is here with another edition of incredible jumping action game. This time, the aliens are invading and the city is in danger so you have to strike back to defeat the aliens. Tap the screen to jump and then fight against mechanized troops, kill the boss of those aliens to get extra bonus and complete all the important tasks to get higher score and to save the city. You will get power ups if you kill 3 same kind of enemies. So, what are you waiting for? Go, install this challenging fast-paced low MB action game and save the city. It's time to be a hero!
Zombie Road Racing
Developed by TerranDroid | Action/Arcade|8.0 MB |Free (in-app purchases) | 10M+ Downloads
Zombie Road Racing is a racing game with incredible action. You have to drive your vehicle through the zombies. Smash them with 7 unique ultra realistic vehicles with smooth gameplay, excellent graphics and audio quality in 6 detailed environments: forest, desert, arctic, highway, mine and space. So, if you love to play with the lives of zombies, this is your chance. Download and play the game to destroy the unlimited zombie hordes.
Snail Battles
Developed by Canary Droid | Action/Shooter|8.44 MB |Free (in-app purchases) |5M+ Downloads
Snail Battles is a shooter action game that gives you experience full freedom in shooting. Build a monster-slaughtering weapon machine on the lovable snail and start to battle to destroy the evil monsters. Upgrade weapons and unlock heroes with your earned coins. You have to fight with the help of 20+ different heroes featuring different epic weapons in five astonishing worlds that come with colourful graphics. There are 100+ levels in the story mode of this game that you have to conquer and if you want limitless action, go for endless mode. I am pretty sure you will love this explosive action game so download and install it to go for endless shooting action.
Street Fighting 2: K.O. Fighters
Developed by ArcadeFighting | Action/Fighting|9.0 MB |Free |1M+ Downloads
Be the best fighter by beating those street thugs in this action-packed fighting game. With a wonderful storyline and various levels, use your fists and cool special skills to knock down your opponents. Don't forget to upgrade skills and use rage combos as they provides your more power in the fights. If you really want to ne the best fighter around the street, download this low MB action game as early as possible.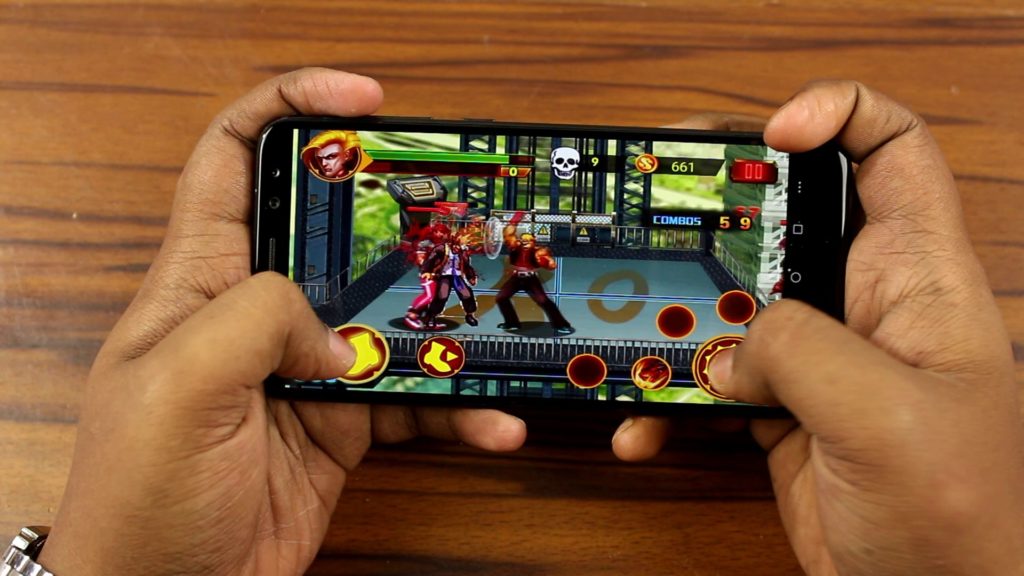 Modern Snipers
Developed by Candy Mobile | Action/Shooter |9.61 MB |Free (in-app Purchases) |50M+ Downloads
If you have a keen interest in first-person shooter sniper games, you must have known this game. There is typically only one main mission objective i.e. Aim and shoot! Blow your enemies with your favourite sniper. Within just this tiny size, this game can be played in any type of Android smartphones whether it is powerful or not.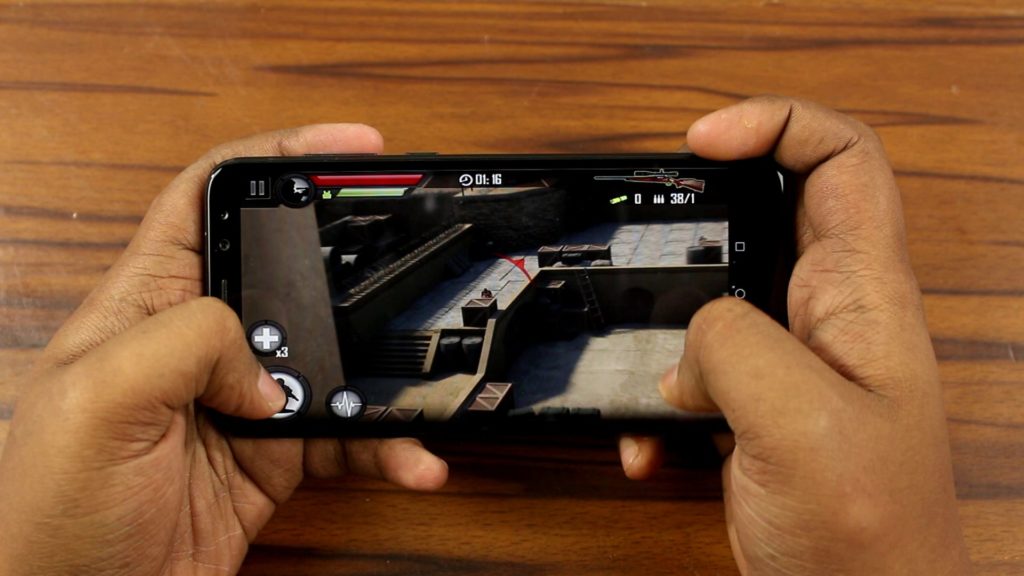 You can go through 50 crime shooter action-packed missions to kill the terrorists and criminals of the underworld with 6 different maps and locations all over the world. You may also play 'Endless Mode' to kill unlimited enemies. Also, one can choose, buy and upgrade 7 real-world sniper rifles to shoot your enemy to be the best silent assassin with the help of your marksman skills. Stealth action is waiting for a marksman like you so go and start your journey with this game.
Therefore, these are some of the best low MB action games for your Android device that you can definitely enjoy playing. So, don't waste time to think too much. Install your favourite one for unlimited fun. I hope, you guys have liked this article. If so, don't hesitate to comment down below to express your thoughts about it. If you have any other cool low MB action game in your mind, inform us about it too. Thanks for visiting & appreciating my work.