When it comes to PC gaming, Racing is one of the most popular genre among the players. By competing with other players or by just with AI, one can easily enjoy the racing experience in these types of game environments. Among the thousands of games, here we have picked top five of them which are really great in the racing genre. Needless to say, some of the games in this list are open-world too which means not only you can travel anywhere on the game world but also you will experience stunning weather AKA climate changing in the game environment. As you know, the weather provides a great impact on racing tracks. Sometimes it depends on the weather and climate whether the gameplay will be tough or not. Not only that, but most of them also features day and night cycles which means visibility of the tracks will be affected too. So, here's the top 5 games in the racing genre that you can undoubtedly enjoy playing in your free time.
Forza Horizon 4
In an open world environment, Forza Horizon 4 is set on fictionalized Great Britain. With 670 licensed cars, the game features a route creator which enables players to create their own races. The game takes place in a synchronized shared world, compared to the AI-driven 'drivatars' from its predecessors, with each server supporting up to 72 players. The game is also playable in offline mode.
In-game world, players have the opportunity to buy in-game houses that unlock new items, cars, and game-play perks. The game features a dynamic weather system. So that you can enjoy different weather in-game environments. The environment in the world will change depending on the season: for example, Derwentwater would freeze over in winter and allow players the ability to drive on the ice to reach areas of the game world that would be inaccessible during all the other seasons.
Returning from Forza Horizon 3, Wheelspins are prize spins with random rewards ranging from cars, Credits (in-game currency), emotes, horns, and clothing. Wheelspins are rewarded from progressing through the story and completing certain seasonal challenges. Super Wheelspins, enhanced versions of Wheelspins with better prizes, are also given for completing parts of the story and seasonal challenges.
Forza Motorsport 7
With a vast amount of car collection, Forza Motorsport 7 is one of the best games for PC in racing genre list. With total 700 cars, players can take partin total200 different configurations to race on across 32 locations and increasing as updates are provided.
A fictional street circuit in Dubai is one of the new circuits and several tracks including Maple Valley Raceway, Mugello Circuit and Suzuka Circuit are available in this fascinating racing game.
The addition of dynamic weather effects players as they have to race from low visibility night to clear daylight. Night tracks slowly transition to dawn, sunlight filling out pitch black darkness while Forza looks and plays better than ever.
Dirt Rally 2
By focusing on rallying and rally cross, Dirt Rally 2.0 is designed to compete in timed stage events on tarmac and off-road terrain in varying weather conditions. The game features stages in Argentina, Australia, New Zealand, Poland, Spain and the United States. And also it is planned to increase the racing place on Finland, Germany, Greece, Monte Carlo, Sweden and Wales. These stages are remastered versions of the stages included in the original Dirt Rally. There is also a rallycross mode with World Rally Cross Supercars and eight circuits from the FIA World Rallycross Championship. Here, players can choose between 50 cars, including the aforementioned World Rallycross Supercars, historic rally cars from the 1960s through the 1980s, Groups A, B and R rally cars, and modern rally cars from the 1990s to the late 2010s.
By using a new weather modelling system, weather changing affects the relative level of grip and require players to take a control on his/her driving. The weather also affects visibility in stages. The surface of the road also degrades time by time as many players pass over a stage, more than 100 layers ensuring that the road surface will start to shift and break up, which obviously increasing difficulty of this game. The gameplay therefore demands maximum concentration, especially as some stages can take more than ten minutes to complete. The most challenging feature of this game is that as you take damages, it is not only visually destroys the car look but also mechanically the car is effected.
The Crew 2
Similar to its predecessor, The Crew 2 is a racing game where players assume control of a racer who is trying to work their way to become successful in multiple disciplines. It features a persistent open world environment for racing and free-roaming across a scaled-down recreation of the contiguous United States.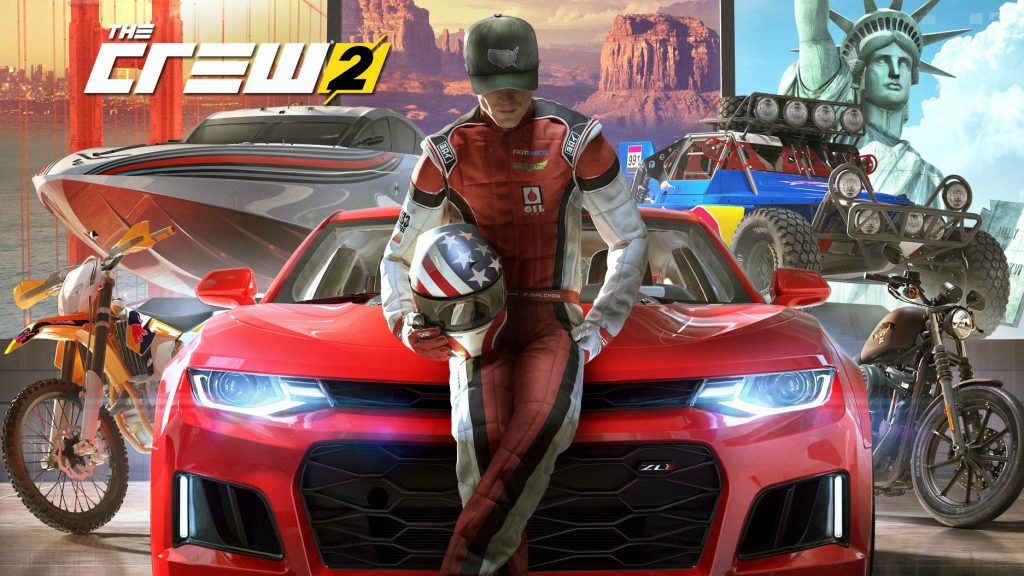 Not only cars but also players can control other kinds of vehicles, including airplanes, motorcycles, and powerboats. Each vehicle has its own control physics, meaning that gameplay is different when players are controlling different types of vehicles. Players can switch between controlling air, land, and sea vehicles instantly.
The game also features four different hub worlds with each having their own theme and playstyle. These themes include off-road, street racing, pro racing, and free-style. It also features a cooperative multiplayer mode, which allows players to join different rally raid events together. This mode can also be played solo with artificial intelligence.
TrackMania 2
TrackMania 2 offers the player to race on various tracks along with the ability to do stunts in various modes including a championship and a cooperative mode. The track editor from previous games is also included which helps the player to create an infinite number of new tracks and also share them worldwide.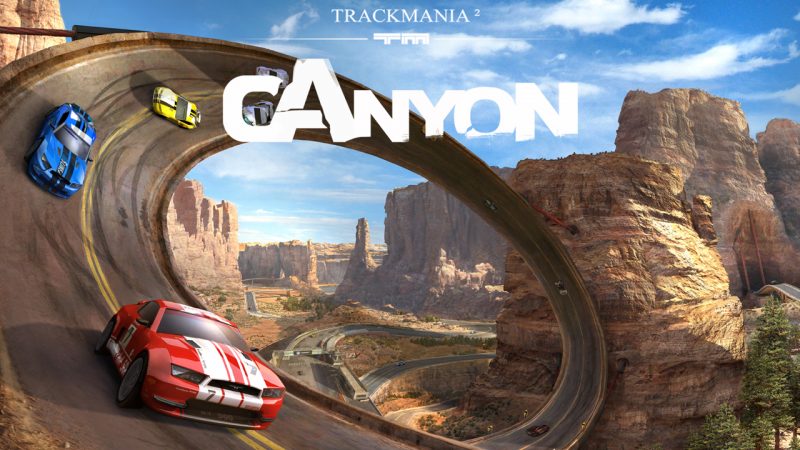 New track editor primarily uses the mouse as opposed to the keyboard-driven original and makes possible special effects like displaying text and changing the camera angle using Media Tracker.
MotoGP 19
If you love to play bike racing games then MotoGP 19 is one of the most popular games in the community. Despite most of the games on this list are car racing but because of this game popularity, I can't live without including the game in Games For PC In Racing genre.
Whoever loves to play the racing game, this series will help you to surprise you with the skillful intelligence. In this game, players can join official riders and the MotoGP chooses the 19 different tracks and it shows the Historical Challenges mode. This mode contents 50 riders, 35 motorcycles that Players can earn and collect to drive with the modern era. And this game has included multiplayer mode to race against other gamers in the world.
Read More: [Ten] Open World PC Games that You Should Play
Therefore, these are the 5 best games for PC in the Racing genre that you should obviously try at least once and I am pretty sure that you will love all of them if you really love to play racing games on your PC. I hope, you have really liked this article. If so, don't hesitate to comment down below to express your valuable thoughts about this and if you have any other awesome game for PC in the racing genre in your mind, you can inform us about it too. I really love to learn from our readers. Thanks for visiting and appreciating my work.