Cricket is one of the most popular and entertaining sports of all time in the whole world. In India, this is the most popular game featuring legendary cricketers like Sachin Tendulkar, Saurav Ganguli, MS Dhoni, Virat Kohli, and many others. Every Indian must have played Cricket in someday in his or her whole life. Nowadays, as the Cricket is also available as a video game, people are also playing those video games in search of that amusement which Cricket brings to us. Anyway, there are tons of awesome Cricket games available in the Play Store for Android like WCC2, Real Cricket series games, etc. though you cannot install them because of whatever reason. Maybe your phone is not strong enough to handle a large size game or maybe you don't want to pressurize your phone's processor by playing those games. But, do you know that a bunch of cool Cricket games are there too which are very small in size and that's why they don't create any pressures on your device's RAM and processor? So, if you have a low-end smartphone, you can play these low MB Cricket games without any hesitation or at least try them for once. These games are well tested by me and I assure you will love all of them. Anyway, here we are with our top ten low MB Cricket games for your Android smartphone that you should play so that your phone's processor will not be pressurized and you can play them for hours without hurting your phone. Most of them are popular because of their versatility in such a low size. Let's know them one by one in detail for your convenience.
Read More: [Best] Low MB Bike Games For Your Android!
Doodle Cricket
Developed by asissuthar | Sports/Casual | 303 KB |Free|1M+ Downloads
This is the tiniest game I have ever seen in Android and fortunately, it is a Cricket game. Um, actually, it is not a fully Cricket game. You can just do batting here and score the highest run you can. With a cute display and challenging gameplay, this game comes with great dynamic physics. You can give it a try. It's the lightest Cricket game ever produced.
Cricket Black 2
Developed by Puran Software | Sports/Casual|2.37 MB |Free| 10K+ Downloads
After the success of Cricket Black, the next game of this series comes with more awesomeness. You can bowl here which cannot be possible in the first series. That's why this version is a fully Cricket game but the previous version isn't. This game also provides multiple game modes where you have to chase required runs or make a huge target scoring big runs for your opponent. There is also a offline multiplayer mode where you can play a friendly match with your friends. There is also a shop section available in this game so that you can buy your preferable gears. In such a low MB, this Cricket game is as excellent as possible. Once you play it, you will fall in love with this game.
Cricket Black
Developed by Puran Software | Sports/Casual|2.52 MB |Free| 1M+ Downloads
As I said previously, this is the first edition of Cricket Black and it is not a fully Cricket game as you cannot bowl here. That means only batting is possible in this tap to hit gameplay. You have to just score the highest possible runs in the given balls. Many features are missing in this old edition of Cricket Black still I recommend you to play this game because of its tiny size advantages though Cricket Black 2 is much better than this and actually, you can download and play them both.
World of Cricket: World Cup 2019
Developed by AppOn Innovate | Sports|15.92 MB |Free (in-app purchases)|10M+ Downloads
This game is my personal favourite in this list. I have played this for two years in my first smartphone and I found it as interesting as any cricket game should be. In such a low size, it has quite an amazing graphics with HD quality colours. This game possesses multiple game modes like one day, test crickets, tournaments etc. so that you can conquer World Cup and other prestigious trophies of the world by defeating other countries and teams. Smooth controls and challenging gameplay makes it more better. You will definitely get a real life experience while playing this game. So, download this fantastic game without wasting much time in thinking and enjoy your Cricket career.
Stick Cricket
Developed by Stick Sports Ltd | Sports|18.38 MB| Free (in-app purchases)| 10M+ Downloads
Stick Cricket is one of the most popular low MB Cricket game available in the Play Store and with good reason. The reason is pretty simple i.e. simple & easy gameplay and unorthodox graphics. Honestly speaking, every Cricket game of this manufacturer is cool and very popular because of their unique gameplay, graphics and features in minimum size requirements. That's why the next game in this list is also another edition of this Stick Cricket. Anyway, you should play this game once to get familiar with it in order to enjoy this game.
Stick Cricket Premier League
Developed by Stick Sports Ltd | Sports|18.72 MB |Free (in-app purchases) | 5M+ Downloads
This is of course another edition of Stick Cricket that comes with better graphics than the previous but with same simple user-friendly gameplay and controls. So, what are you waiting for? Download the game and smash those balls into six runs to conquer all the prestigious trophies all over the world.
Smash Cricket
Developed by Moonfrog | Sports|19.90 MB| Free (in-app purchases)|1M+ Downloads
Smash cricket is another type of third person low MB Cricket game available in Play Store. With a realistic graphics but with an decent hit to smash gameplay just like the Stick Cricket. You can win the World Cup by beating your rival countries. But this game's real strength is hidden on its challenging multiplayer modes. You can challenge your friend in a breath-taking battle of Cricket and win the ultimate gold. That's why you should try this game once.
Street Cricket
Developed by Nextwave Multimedia | Sports|29.47 MB |Free |1M+ Downloads
Nextwave Multimedia is renowned for its awesome Cricket games like WCC games' series and many more. This game is one of them. Street Cricket is the Cricket game that gifts you the nostalgia of the gully Cricket that you probably played in childhood or even now like me. In this game, there are simply 5 or 10 overs to play on different streets with your friends and other teams that contain 5 players only. That means these unique features are proof that it is really a street or gully Cricket game. Though the graphics of this game is not quite clear and good, it is still a great game to try your Cricket skills in your low-end smartphone.
Beach Cricket
Developed by Nextwave Multimedia | Sports|29.57 MB |Free|5M+ Downloads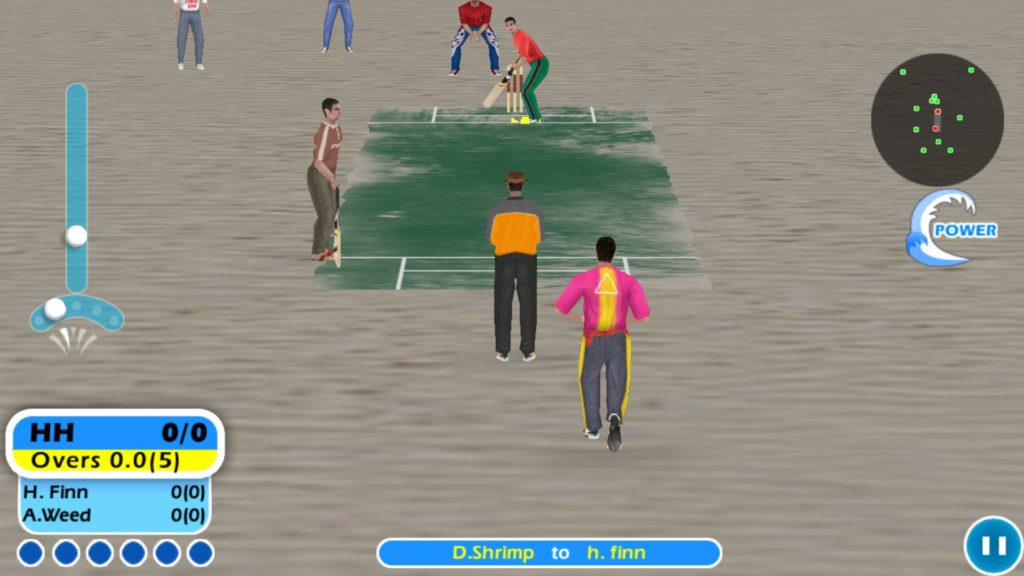 Another cool low MB Cricket game by Nextwave Multimedia is included in this list not only for its low size but also for its smooth controls and a proper 3D graphics; much better than the Street Cricket. You can play exciting Cricket matches with another team in the various sandy beaches in this game. Actually, this game is very similar to the previous so I don't have to explain much about this one but this game has better graphic quality than Street Cricket so It's the advantage that you can get if you choose this game to play unlike the previous one. But, both of them are great when it comes to the most important part which is the gameplay and controls. Download Beach Cricket if you want to experience Cricket on a sunny sandy beach.
Real Cricket™ GO
Developed by Nautilus Mobile App Pte Ltd | Sports|34.95 MB |Free (in-app Purchases) |10M+ Downloads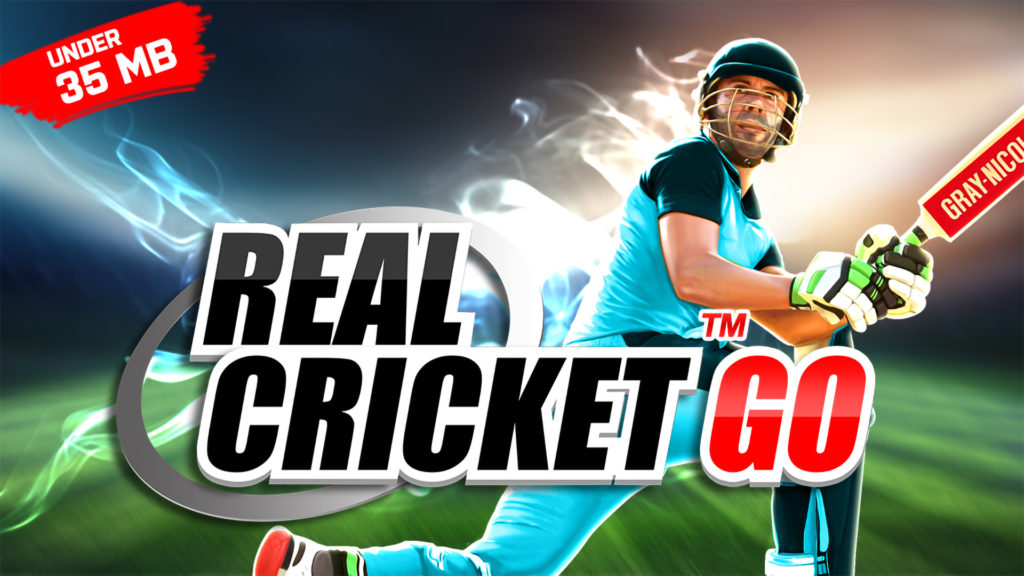 Nautilus Mobile App Pte Ltd is another very popular manufacturer for its Real Cricket games' series. From Real Cricket 17 to Real Cricket 20, every game of this series is awesome and became one of the best real soon but unfortunately, most of them demand higher RAM and strong processor and that's why they release a Lite version of Real Cricket which is named Real Cricket™ GO and it requires very less processor power and RAM as it possesses small size. In this small size, it has the same real Cricket experience with smooth gameplay and controls. The graphics may be decreased than the original one but still, this game has enough graphics to beat all of them in this list. Yeah, seriously. This game has everything you want in a Cricket game to experience like real. Go with your dream team and win all the tournaments along with the most prestigious World Cup in this spectacular gameplay. Now, will you want to miss out on this awesome game? No, right? So, go quickly to Play Store and download this game to experience real-life Cricket on your phone.
Therefore, these are some of the best low MB cricket games for your Android device that you can definitely enjoy playing without hurting your smartphone's processor and RAM. So, don't waste time thinking too much. Install your favorite one for unlimited fun. I hope, you guys have liked this article. If so, don't hesitate to comment down below to express your valuable thoughts about it. If you have any other fascinating low MB cricket game in your mind, inform us about it too. Thanks for visiting & appreciating my work.