If you're a PC gamer and haven't played these titles then probably you're not on the right track. Action is one of the most favorite genres in the video gaming world. When it comes to defeating overpowered bosses, destroying military bases, or goons camps, there is no alternative to action games. Most of the action-packed video games nowadays are either set in the heart of nature or in the locations like hell. So, a player can experience the brutality of the protagonist as well as the beauty or detestation of the environment. These bring a good opportunity for developers to make action games graphically beautiful. Yes, there are a lot of action games for PC that look great but we here have picked the best action games for PC which not only look great but also have incredible storylines.
Assassin's Creed Valhalla
Ubisoft never disappoints us in terms of AAA games. Assassin's Creed Valhalla is one of their greatest creations. Because of the impressive visuals, stunning gameplay, and great storyline, there's no excuse to miss the game. From a third-person perspective, you can use dual-wield powerful weapons as you can relive the visceral fighting style of the Vikings. 
Also, you can challenge yourself with the most varied collection of enemies. The storyline is also completely dependent on hour choice so there could be so many endings of the game that you can carry on your play through to know all the possible endings.
As Eivor, a legendary Viking warrior, you can explore 872 – 878 England, raid your enemies, grow your settlement, and build your political power to Lead epic Viking raids against Saxon troops and fortresses.
As Assassin's Creed Valhalla is a 2020 game, its graphics are amazing and along with the great storyline, the recent Assassin's Creed Odyssey crossover DLC takes this to a next level. Definitely, we have quite the reasons to include Assassin's Creed Valhalla into this best action game for PC list.
Control
When a developer of the two most popular and breath-taking games (Max Payne and Alan Wake) resurgences with a brand new title then definitely that title has the potential to get inside the heart of us which it has pretty much succeeded. Control is a graphically beautiful action game with a deep and meaningful storyline. The game takes place in the Federal Bureau of Control (FBC) – a secret U.S. government agency that is containing and studying phenomena that violate the laws of reality. The player controls Jesse Faden – new Director of FBC to explore the 'Oldest House' which is basically FBC's paranormal headquarters.
You as a player have to gain abilities by finding Objects of Power, terrestrial objects like a rotary phone or a floppy disk consist of energies from another dimension to take down Hiss, that's responsible invade and corrupting reality. By the way, The Hiss, evil energy is seeping from another dimension. To defeat the Hiss, you not only have to shoot bad guys but also the dead and possessed persons transformed by Hiss. In short, with a pretty astonishing storyline and gameplay, I would definitely recommend this game to play on your PC. Of course, it really deserves to take place in the list of best action games for PC.
GTA 5
GTA 5 is one of the most popular games of all time. After its release, there is no decay in its demand. Along with an awesome storyline, open-world environment, multiple protagonists and their impacts in the main storyline and side missions make this an incredible and perfect title for everyone. Of course, you can enjoy the Multiplayer version of GTA 5 too. There are also so many things to do in the game. Rockstar Games also releases new content for the Multiplayer mode quite often for every platform which is also pretty interesting to look at. Anyways, I don't really think I have elaborated more about GTA 5 as it's too popular to be known to everyone.
Cyberpunk 2077
The most hyped game I have ever seen and also the buggiest one in recent memory. No doubt, graphics are very impressive, gameplay and handling, as well as physics, is great too but there are so many visual bugs in this game right now. The only reason I have included this game is; these bugs will be fixed over time and then Cyberpunk 2077 might be the perfect game from every expect. The storyline is set in Night City, a megalopolis obsessed with power, glamour, and body modification. You have to play as V, a mercenary outlaw going after a one-of-a-kind implant that is the key to immortality. You can customize your character's cyberware, skillset & playstyle, and explore a vast city where the choices you make shape the story and the world around you.
You can experience in-depth character creation like hair, nose, jaw nail, body, etc., and also choose the gender you want. Become a cyberpunk, an urban mercenary equipped with cybernetic enhancements, and build your legend on the streets of Night City, a place that sets new standards in terms of visuals, complexity, and depth.
Assassin's Creed Odyssey
This is another masterpiece game from Ubisoft from different times. In 2018, it was a great addition to the epic Assassin's Creed RPG franchise. The storyline is set in Peloponnesian War between Athens and Sparta in the year 431 BCE. You can choose between two different individuals; Alexios and Kassandra. Odyssey is based on an awesome storyline which one shouldn't miss.
The gameplay, character development is also amazing and you could still be speechless even in 2021 if you have still not played this title. Speaking about storylines, besides the main story, there are so many side quests and if you want to extend your gameplay there are also pretty amazing DLCs that have lots of missions and characters including Poseidon, Hades, Persephone whom you will meet. There are also so many weapons, enemies, and locations waiting for you to visit.
Red Dead Redemption 2
'Rockstar Games' hits the community with Red Dead Redemption 2 in 2018 which is considered as one of the top PS4 games. This is an action-adventure, fully open-world, first- and third-person western-style shooting game. You play as Arthur Morgan, a gunfighter of a gang named 'Van Der Linde'. Arthur must deal with the decline of the Wild West while attempting to survive against government forces and other adversaries in the American frontier.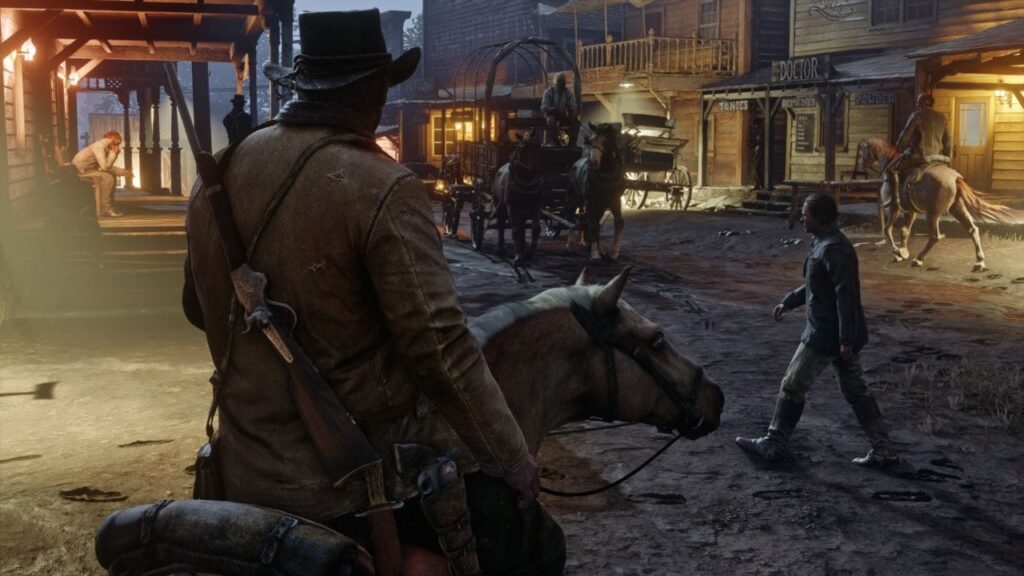 The game always keeps you busy in its interactive open world. You can play story missions, side quests, mini-games, activities like hunting, horseback riding. I would say, you can spend plenty of hours in this game. To complete the story, you need approximately 40 to 60hrs of gameplay but you can also enjoy the side missions for numerous hours without getting bored. In my opinion, this is one of the best PS4 games that you should play on your PC.
Shadow of the Tomb Raider
Shadow Of The Tomb Raider is one of my favorite action-adventure graphically outstanding games on this list. Developers took care of every small detail, from grass to hair to environment, everything is designed so perfectly. Especially with NVIDIA RTX and DLSS 'On', the game moves to another level. But this perfection obviously draws much more juice from your PC if it possesses the specs above the recommended level.
Besides the outstanding visuals, according to critics, Shadow Of the Tomb Raider didn't offer the expected storyline nevertheless I personally loved the game. Shadow of the Tomb Raider's plot is set after the events of Rising of the Tomb Raider as its story follows Lara's adventures through the tropical regions of the Americas to the legendary city, Paititi.

Through the main storyline, Lara has to fight the paramilitary organization – Trinity and race to stop a Mayan apocalypse that she has unleashed. Lara must master a deadly jungle, overcome terrifying tombs, and persevere through her darkest hour. As she races to save the world from a Maya apocalypse, Lara will ultimately be forged into the Tomb Raider she is destined to be.
Besides the main storyline, there are plenty of side quests available in the game. By playing them in between the main story, you can achieve many different abilities and skills that make Lara stronger which will help you to complete the story in a more deadly manner.
Metro Exodus
The whole Metro Series possesses a pretty unique and awesome storyline of the post-apocalyptic world. There are few humans alive and the world is mostly consumed by strange creatures. Survived humanity took shelter on Metro Tunnels. For their daily needs, soldiers or trained persons have to leave the place for a couple of hours or days. The outside world is covered with poisonous gasses that can kill humans in a fraction of a minute without a gas mask.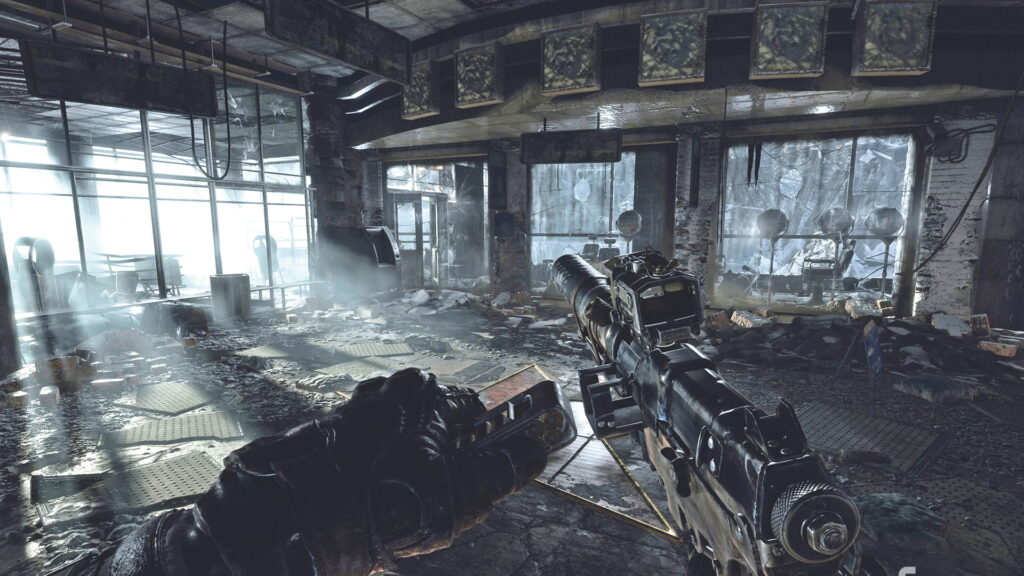 In this apocalyptic situation, humans are still the enemy of themselves. So over time, players have to kill human enemies, kill mutant creatures, collect gas masks to survive, and sometimes need to destroy places with bigger explosives to take control on what bad is going on. So, overall an awesome storyline is possessed by this game and the graphics too.
Assassin's Creed Origins
It's a bit old but still worthy to be included in the competition. Because of the storyline, graphics & gameplay, Assassin's Creed Origins was an awesome title back then. The storyline begins 49 BCE in ancient Egypt. The story follows a Medjay named Bayek of Siwa and his wife Aya, and their little son who was accidentally killed by Bayek during the conflict with the 5 masked men who kidnapped and try to kill them. Sadly, Bayek couldn't kill them or didn't know anything about them but a bit of investigation revealed all of their identity, their powers, and influences around ancient Egypt.
Bayek and Aya have decided to take their revenge by eliminating all of them with the help of Cleopatra and some known historical characters. That would keenly gain your interest in ancient Egypt. Frankly speaking, a good mixture of Imagination and reality makes this game a masterpiece of its time. You can also explore the world by enjoying the DLCs and side missions. There are so many different enemies and bosses you have to slaughter to avoid being slaughtered by them. Also, there are lots of weapon choices and skills you can unlock.
Mass Effect Andromeda
Mass Effect is one of the most popular franchises in the Sci-fi action genre and you know what? Mass Effect Andromeda is designed to be the best game in this franchise. From a third-person perspective, players take control of either Sara or Scott Ryder to complete the story and explore the Andromeda Galaxy.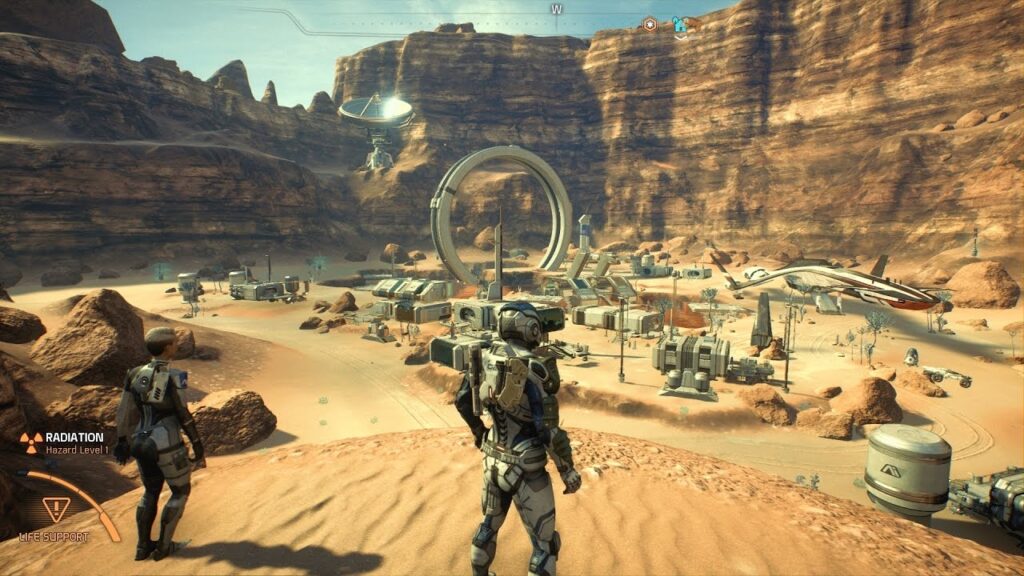 In the Andromeda Galaxy, there are actually five primary planets and over a dozen hub worlds to be explored. Each planet has its own challenges. You got a map of planets & all you have to do is to stand on the ship's bridge, and overlook the stars using a galaxy map and choose a navigation point. The game's primary planets have open-world environments and can be traversed using a vehicle called "Nomad". There are so many story missions and tons of side quests that you can enjoy playing along with each planet have its own boss to fight. So, we can say Mass Effect Andromeda is a solid addition to the list of best action games for PC.
Ghost Recon Wildlands
Tom Clancy's Ghost Recon Wildlands is a visually beautiful game and way better than past Ghost Recon games. You can freely roam with a variety of vehicles, such as dirt bikes, helicopters, and dune buggies on nine different types of terrain, such as mountains, forests, desert, salt flats to explore the world gather resources, and enjoy the beauty of nature. The best part is in the Ghost Recon Wildlands is, Ubisoft introduces a dynamic weather system as well as a day-night cycle. You can take advantage of this. Completing missions during daytime players will easily be spotted, while at night, you can take tactical advantage as the night offers players better concealment and easier infiltration due to some guardsmen being asleep.
The story setting is also pretty interesting, in Bolivia, a Mexican drug cartel known as the Santa Blanca Cartel gains control of several regions throughout the country. Led by the brutal and religious cartel boss El Sueño, the cartel gains more power and influence within and outside the country and turns Bolivia into the world's largest producer of cocaine. The government of Bolivia sent a team to either execute or arrest the boss to stop this illegal activity.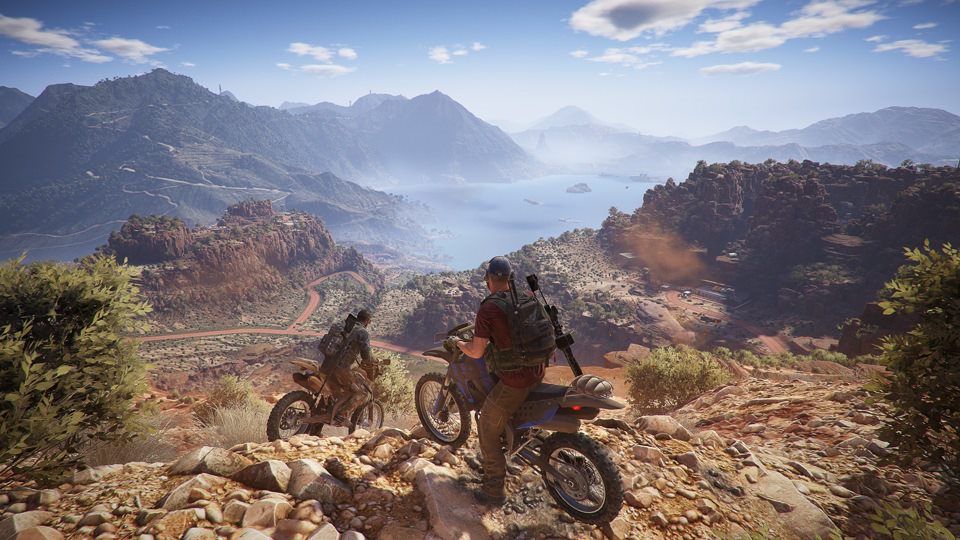 Call Of Duty: Black Ops Cold War
It would be unfair if I did not include at least one Call Of Duty game from the whole franchise in the list of best action games for PC so I have included here Call Of Duty Black Ops Cold War which is the latest and greatest game of this franchise and also available for PS5 and PC. Apart from this, Call Of Duty Modern Warfare is another great game of this franchise which was released back on 2019.
Call Of Duty Black Ops Cold War's campaign is set during the early 1980s of the Cold War. The time period is set between Call of Duty: Black Ops released in 2010 and Black Ops II released back in 2012. The main storyline is centered around a pursuit of the alleged Soviet spy, Perseus. His goal is to destroy the United States and tilt the balance of power toward the Soviet Union. For the campaign, the player takes control of "Bell", who is recruited by CIA officer Russell Adler into a multinational task force created to hunt down Perseus.
The game's multiplayer introduced new game modes as well as new map dynamics and elements. It features a seasonal content system similar to Call of Duty: Modern Warfare (2019), which includes a battle pass as well as free maps and weapons added every season.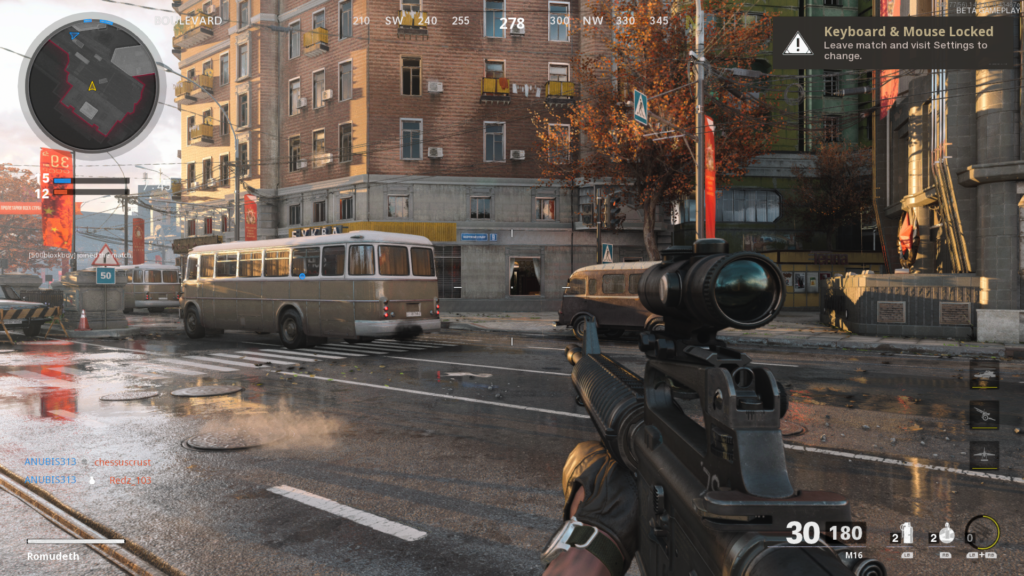 This game also features Zombie mode just like another call of duty game. You have to kill them with different guns and different weapons to survive. Zombie mode features also a decent storyline which you can also enjoy.
So, fully action-packed game, nothing has to complain about it. If you just want to kill enemies with different weapons like guns, grenades, and rocket launchers then this game is just for you.
Watch Dogs 2
Watch Dogs 2 is obviously a great choice if you really love action-adventure third-person shooting games. Along with the twist of Hacking, this game is on the next level. Yes, using an in-game smartphone, you can hack most vehicles and electronic devices. Vehicles which includes cars, trucks, buses, cable cars, motorcycles, quad bikes, and boats, you can control from your smartphone or just drive them to freely roam in the game world. You can freely roam around the fictional version of the San Francisco Bay Area to gather missions which includes all the story missions to increase the followers. By using the processing power of the follower's devices, you have to take down the Blume.
By taking control Marcus who is a young hacker & has joined the Dedsec – a hacker group who are really concerned about people's privacy which is completely blown because of the cTOS 2.0, a computing network connecting every device together into a single system, developed by technology company Blume.
By the way, Marcus has an arsenal of advanced equipment, including a quadcopter and remote-controlled car, both of which can be used for remote hacking and scouting.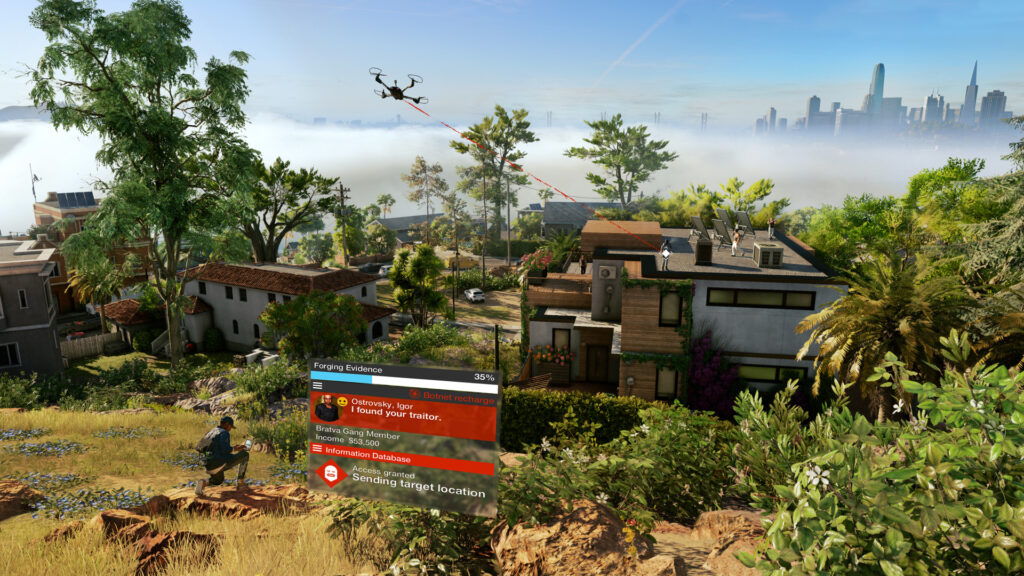 To complete the missions, you can go in a stealthy manner without alerting the guards. If you want, you can use a Taser to paralyze them, or if you want to then use different weapons to kill the guards. You can also make different traps for the enemies by using your hacking ability such as preparing an A/C unit that will shock if anybody comes to its proximity. Basically, you can use all of the skills of the game to creatively enjoy the game. So, overall a great package for action, adventure, thrilling, and Sci-fi type video games that's why Watch Dogs 2 is on the list of best action games for PC.
Mad Max
Mad Max is an amazing action-adventure survival game from 2015. The game is set in the post-apocalyptic world and is mostly based on vehicular combat. Most heavy weapons such as flamethrowers, machine guns, and tools like turbo boosts, are mounted directly onto Max's Vehicle – Magnum Opus. Sometimes, you need to keep driving and shooting simultaneously that's why that the game also offers slow motion to switch the targets.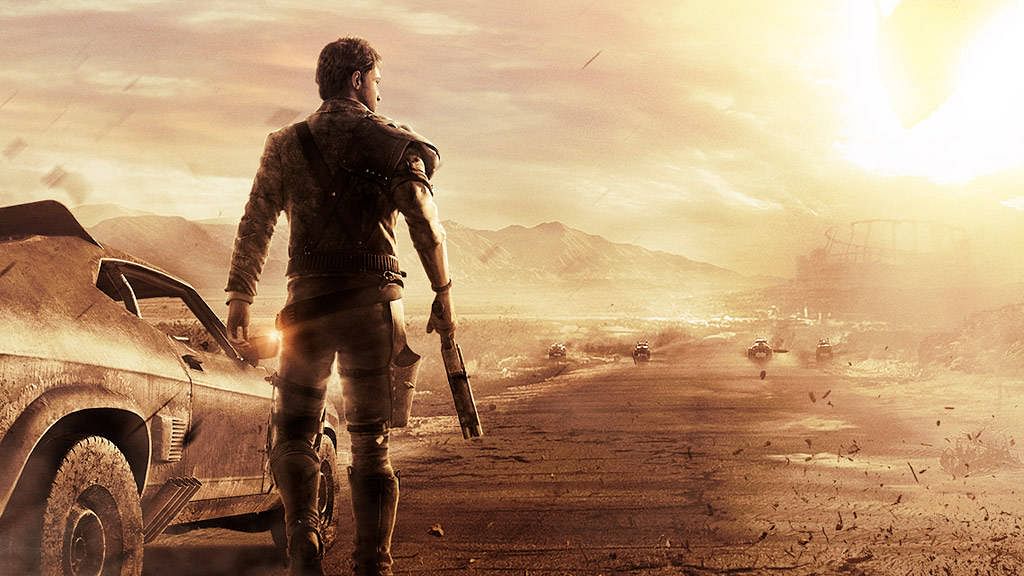 The game mostly is played in the third-person perspective but if you want then you can switch to a first-person view while shooting or driving. Mad Max is also based on the survival aspect. You have to find food and water to maintain your health. The ammo of the weapons is pretty rare here. Thus, you should mostly focus on melee attacks. That means you can progress through the story by being stealthy or just using the iconic short gun to break the enemy's head. So, overall a great package of action and survival game. You will definitely love it if you're finding the best action game for your PC.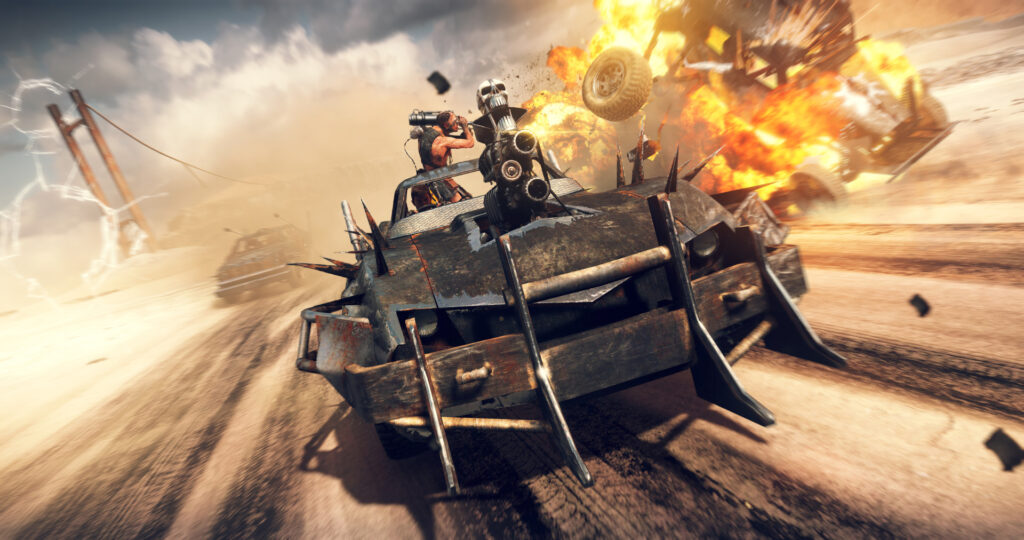 Just Cause 4
If you're a fan of a realistic best action game for PC then don't miss Just Cause 4. The player takes control of Rico Rodriguez in the third person perspective who arrives in the fictional nation of Solís to take down The Black Hand, the world's biggest private military.
Frankly, anything could happen in the game. With the progression of the story, you have to use different vehicles such as military jets, helicopters, turbo-fuelled sports cars, and construction vehicles and roam them from snowy mountains to deserts. You can also unlock a different kind of grappling hook and wingsuit for your playstyle. You can use different weapons and make your own and unique way to take down your enemies. Also, you can take advantage of the weather condition such as tornados and thunderstorms of the game to eliminate the threats.
Max Payne 3
If you haven't played Max Payne 3 yet then you should play right now. This is one of the best third-person shooting action games for PC from 2013. So, no need for a high-end PC to play. The full story-based title possesses the main protagonist Max Payne who was an NYPD police detective and an undercover special agent for the DEA (Max Payne 1).
At the start of Max Payne 3, Max finds himself employed as a bodyguard for Rodrigo Branco, a wealthy businessman in São Paulo, Brazil. Soon, his wife Fabiana Branco was kidnapped but somehow Max saved her life but a couple of days later, goons again try to repeat the same thing. This time Fabiana and her sister Giovanna both were tried to kidnap. Giovanna was managed to escape with the help of Max but not Fabiana. Max tried his best to save his boss's wife throughout different missions. Soon he also discovered a racket that was involved in human trafficking and selling their organs. Max have destroyed the group and finally found the main mastermind for all of these. So, he took revenge for killing Fabiana.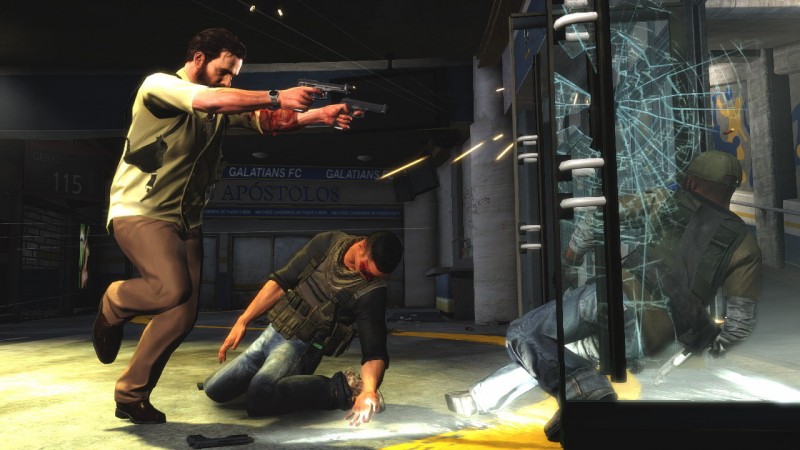 The storyline is packed full of action with different guns and equipment and strategy to save Max from bullets. After all, he is just a human, not a superhero. In terms of graphics, you will definitely enjoy it. Sometimes, you can't imagine the game was released in 2013.
Bayonetta
In 2009, Bayonetta has released consoles but it has gained popularity in 2018 after porting for PC. Believe me or not! it's ho-hum action that makes this game more interesting. The main protagonist who's name is taken as the title – Bayonetta. Bayonetta is a witch who has the capabilities of shapeshifting, handling different firearms and with her hair, she can create many venomous monsters, staff, and her own skyscraper size legs to kick off her enemies. She also has the ability to slow down calls 'witch time'. That basically lets you as a player keep more damage to the enemies.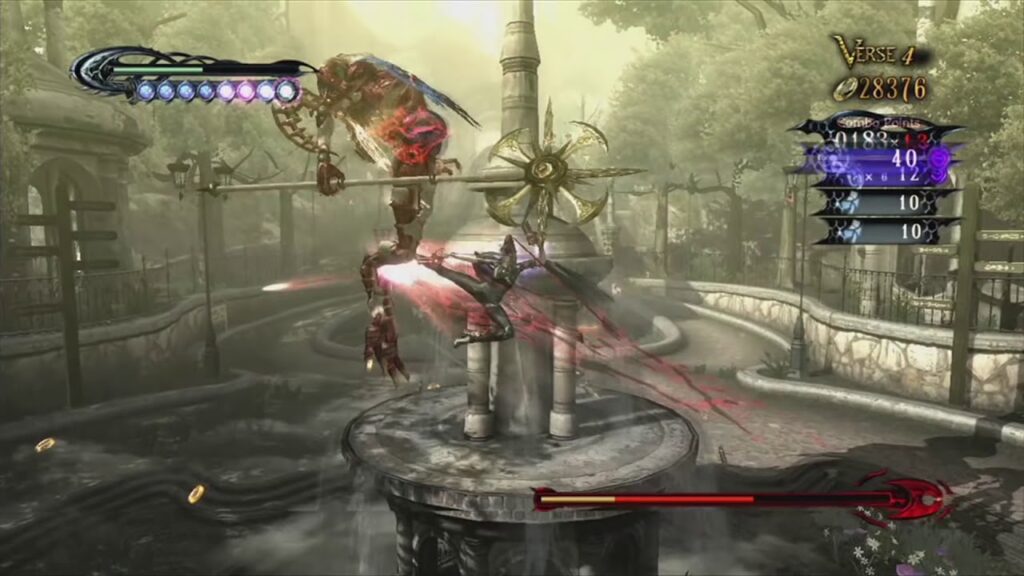 Bayonetta is set in Vigrid a frictional city of Europe. After a certain event, Bayonetta fell asleep for 500 years. When she awoke, she found herself in an unfamiliar area with has no memories of her past. Owning one-half of the "Eyes of the World,". After knowing the second half was there and the last Lumen Sage Balder who is owning the second half – 'Right Eye' eventually her father. Bayonetta is a daughter of a forbidden couple Umbra Witch and Lumen Sage.
As Bayonetta lost her memory, her father the last lumen sage balder brought Cereza from the past, who is Bayonetta as a child, from the past, to awaken her memories. Balder's intention is to reunite the three universes by resurrecting Jubileus, the Creator. As we have mentioned Bayonetta is owning one-half of the "Eyes of the World," actually she is owning the left eye and balder is owning the right eye. With two eyes Balder wants to wake up Jubileus. As Bayonetta lost her memories so she can't be the left eye of Jubileus. She needs her memories only for that reason Balder brings Cereza.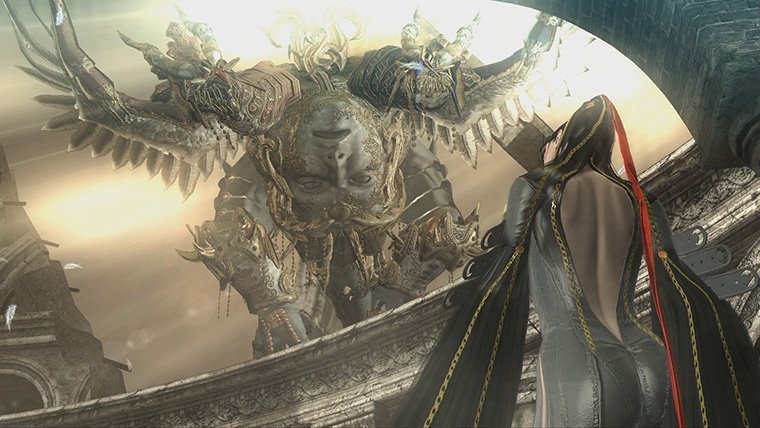 in short, very interesting storyline, and a full action-packed franchise sometimes you need to kick off the angels and sometimes demi-gods. But in every situation, you would realize that you're playing one of the best action games for PC.
Bullet witch
Bullet Witch was released back in 2006 on XBOX 360 but in 2018, this game was ported into the PC, and obviously, after porting, its popularity is skyrocketing. Bullet Witch is technically and gameplay-wise pretty old-fashioned but if you think that this game fills lousy and awkward nowadays, then you're wrong. Its graphics are not so attractive at first glance and it may look dull and boring but when you dive deep into the story then you fill the real butter.
I personally didn't leave the game unfinished, I saw Alicia's and mankind's tale to the end. Because of the exciting environments, magical spells, a special broom-like gun, and extremely oversized monsters who are just appeared from a different dimension to wipe out humankind: make this game is an olden days' masterpiece.

Witch Alicia has to defeat many demons and creatures from the underworld, and at the end, she has to take part in a massive final boss fight which is really awesome to witness.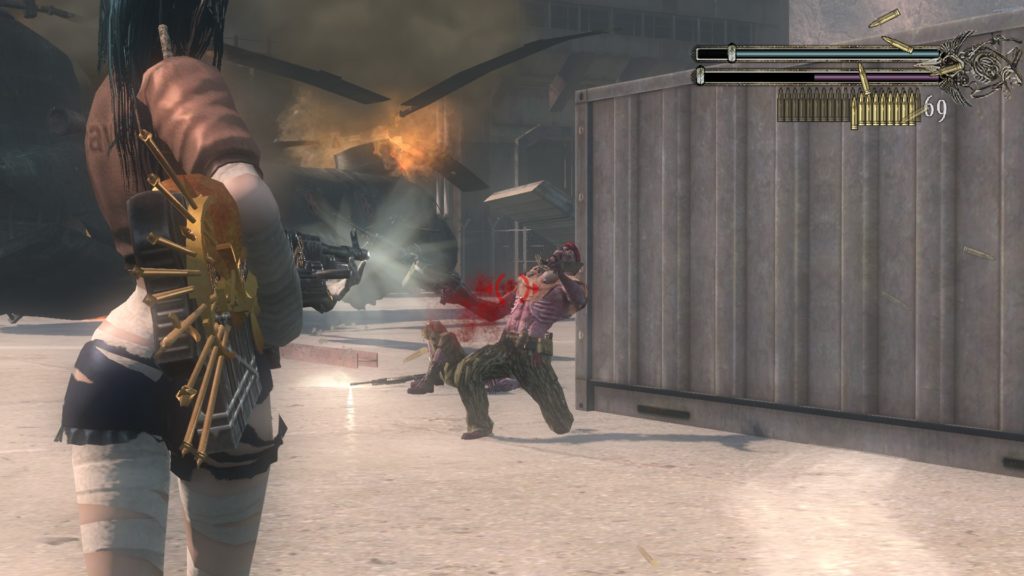 A full play-through takes just a tad over three hours but 18 extra missions, including remixed chapters and challenges with variable conditions in each, like not being able to use spells, will you keep busy after beating the game. Obviously, graphics and character designs are not as good as now but because of the combination of modern and mythical storylines, this game is really awesome. That's why I have not only included this game in the best action games for PC list but also the Games for Your Old PC list. You can visit the Games for Your Old PC article from here.
Read Now: [Best] Games for Your Old PC That You Should Try
Batman Arkham City
We all truly love Batman, A billionaire superhero who doesn't possess any supernatural abilities. By only footing his talent of martial art, jiujutsu, different gadgets, and his detective skills; he doesn't let the crime happen in Gotham city. If you have watched all the previous movies of Batman and love this character then you should definitely try Batman Arkham Asylum and Batman Arkham City. Arkham City's story is continuing after the events of Arkham Asylum. In Batman Arkham city, you have to face the popular villains – Joker, Two-Face, Harley Quinn, Poison Ivy, Scarecrow, Ben, Cat-woman, etc.
The main storyline of this game is pretty interesting. Batman is imprisoned in a super-prison of Arkham City where he has to uncover the secret truth behind a sinister scheme that is well-planned and arranged by the facility's warden.

You take control of Batman and all of his abilities. You can use stealth tactics or free-flow combat to incapacitate your enemies. During combat and exploration, your can use your detective skills, and gadgets to move the game to your side.
By progressing in the main story, you can freely move your Batman around the Arkham City prison to interact with other characters, undertake new missions, unlock new unknown areas.

You can also play the side missions in order to unlock additional content, collectible, and also to gain experience points. Those let you help to upgrade and strengthen your Batman, purchasing upgrades for bat suits and gadgets from the in-game shop. Overall a really awesome gameplay experience, interesting storyline, thrilling and adventurous environment make this game certainly one of the best action games for PC.
Far Cry 4
Far Cry 4 basically follows the structure and gameplay style of Far Cry 3. You can acquire tons of missions, unlock the radio towers, free the outposts from Pagan Min's control the main antagonist of Far Cry 4. The main Protagonist is Ajay Ghale, a Kyrati-American who is on a quest to spread his deceased mother's ashes in the fictional country of Kyrat near the Himalayas. Here he meets with Pagan Min who somehow knows about Ajay. After certain events, the Kyrati peoples begs for Ajay's help to free the country from Pagan's control.
In the open-world environment, you have the ability to control different weapons and explosives which can be used to find treasure or objects in the Himalayas or to kill enemies. So overall a good action-adventure game and doesn't need any surprising PC resources to play. You should definitely try Far Cry 4 if you're in a quest to find the best action games for PC.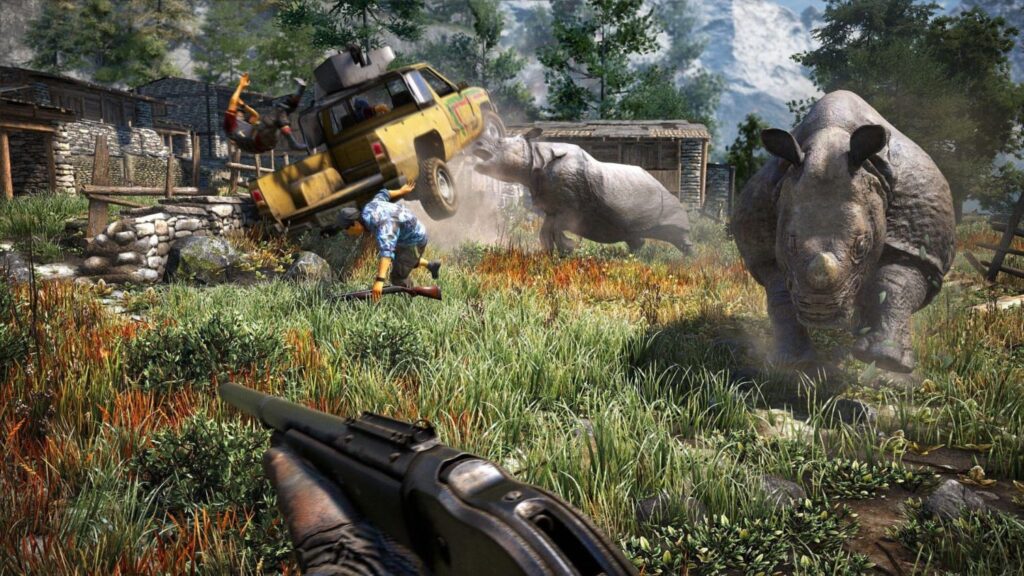 So, this list will definitely please you if you're a true action game lover. Included games are not only popular for the best action mechanics but also all of them have great storylines and in either third or first-person visuals. If you haven't tried any one of the games from this list then you should try them. I can guarantee you will fall in love with these best action games for PC. Anyway, hopefully, you have found this article helpful. Thanks for visiting and appreciating our work.