Looking for Best PS5 Games for Kids! We've curated a list of entertaining and age-appropriate games, perfect for young gamers. From creative adventures to educational puzzles, there's something for everyone. Join us as we explore the top picks for a safe and enjoyable gaming experience for your cute little love ones. Frankly speaking finding the best ps5 games that are specifically for kids is quite deficult to find. Here is my handpicked list – I think your precious angel will love them.
Don't Miss: Best PS5 Action Games You Should Play!
Astro's Playroom
"Astro's Playroom" is an enjoyable Platformer developed by Sony Interactive Entertainment Japan Studio. The game, pre-installed on PlayStation 5, serves as a showcase of the console's capabilities and DualSense controller features. Players follow Astro, a charming robot, as he explores four vibrant worlds representing the PS5's components.
With a throwback to PlayStation history through captivating gameplay and hidden collectibles, the game offers a heartwarming journey for both new and longtime fans alike. The clever integration of haptic feedback and adaptive triggers into the DualSense controller heightens immersion, making "Astro Playroom" an engaging and memorable gaming experience for players of all ages. At the very beginning after just buying a new PS5 if your little one want to play a game you can consider this not a best game for kids but I think your little one could love this.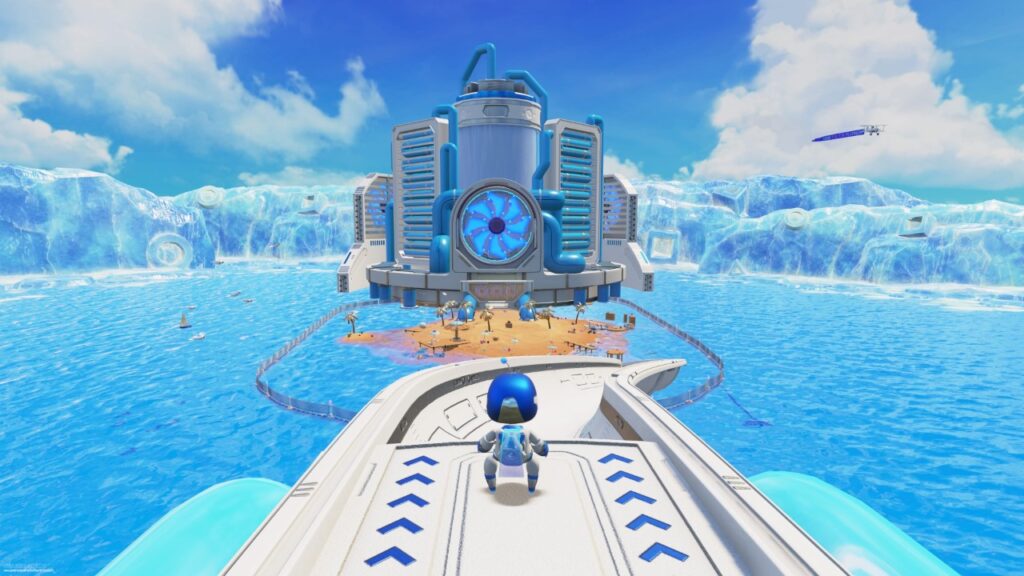 Sackboy
"Sackboy: A Big Adventure" stands out as a delightful and imaginative 3D Platformer, expertly crafted by Sumo Digital and proudly brought to life by Sony Interactive Entertainment. Released in 2020 for the PlayStation console and one of the best PS5 games for kids, the game follows the adventures of Sackboy, a lovable knitted hero, as he embarks on a quest to save Craftworld from the villainous Vex.
Players explore the colorful and creatively designed world, solve puzzles, overcome obstacles and collect items. With its delightful visuals, cooperative multiplayer option, and engaging gameplay, Sackboy attracts both young and old audiences, providing a heartwarming experience filled with creativity, entertainment, and platforming challenges.
Ratchet & Clank: Rift Apart
"Ratchet & Clank: Rift Apart" is an action-packed, intergalactic adventure game developed by Insomniac Games, releasing in June 2021 exclusively for PlayStation 5. Players embark on an exciting journey as the iconic Lombax, Ratchet, and their trusty robotic sidekick. , Clank, to save the multiverse from the chaos caused by the evil Dr. Nefarious.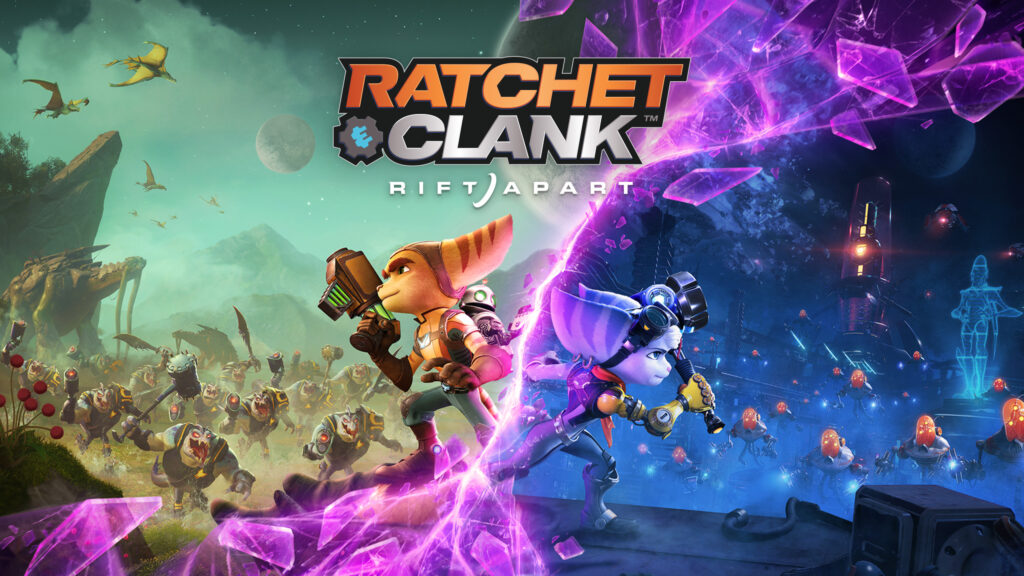 The game showcases stunning visuals, utilizing the PS5's capabilities to seamlessly transition between dimensions, resulting in breathtaking gameplay and level design. With a variety of weapons, gadgets and dimensional rifts to explore, "Ratchet & Clank: The Rift Apart" delivers an immersive and captivating experience for both longtime fans and newcomers alike. If your cutie pie lbe action genre look no further than Ratchet & Clank: Rift Apart one of the best games for kids
Minecraft
After 2011 launch, "Minecraft" has enthralled countless players around the world, cementing its position as a gaming phenomenon. Set in a procedurally generated open world, the game offers unlimited creativity and freedom to explore, build and survive. Players can gather resources, craft tools, and build complex structures limited only by their imagination.
The pixelated aesthetics add to its charm, making it accessible to players of all ages. "Minecraft" has become a cultural phenomenon, spawning a devoted fan base and numerous adaptations. Its enduring popularity is a testament to its ability to inspire creativity, problem-solving, and endless hours of entertainment. From kids to adult anyone can fall in love with this game so without thinking furthermore I should include this game into the list of best PS5 games for kids.
LEGO Marvel Super Heroes
"LEGO Marvel Super Heroes" is an action-packed video game that combines the beloved LEGO building experience with the iconic Marvel universe. Developed by Traveller's Tales, the game offers players a chance to explore the vibrant and brick-filled presentation of the Marvel universe.
With an extensive list of Marvel heroes and villains, players can engage in exciting missions and challenges, solve puzzles and fight enemies while enjoying the distinctive humor and charm of LEGO games. With its engaging gameplay, family-friendly content and fan-favorite characters, "LEGO MARVEL SUPER HEROES" has become a hit among gamers of all ages, providing an enjoyable adventure filled with heroic entertainment definately one of the best PS5 games for kids.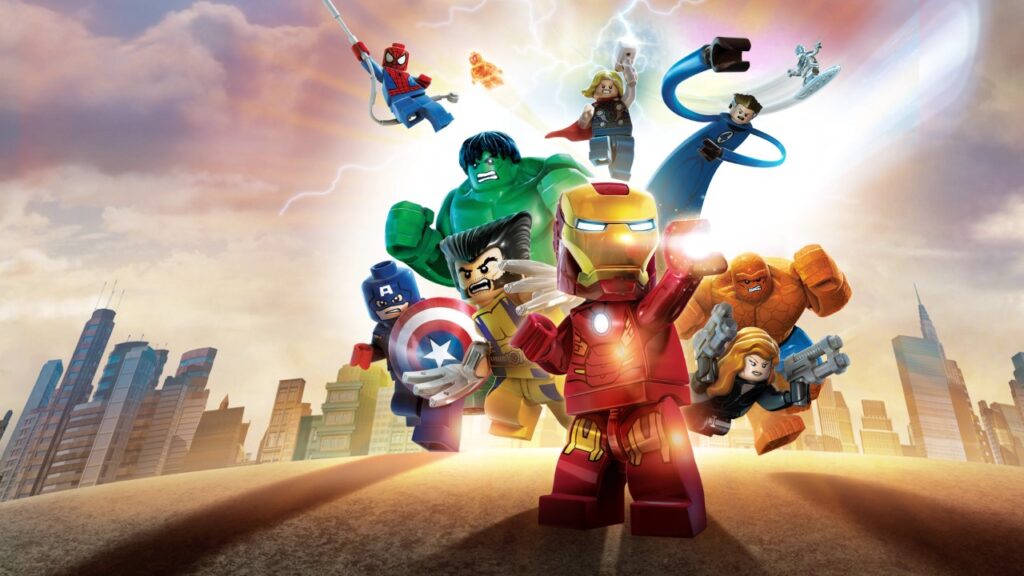 LEGO Harry Potter
Lego Harry Potter is a beloved video game based on the magical world of Rowling's Harry Potter series with the creative charm of Lego. the game offers the players an engaging adventure through the story of seven books. Gamers can cast spells, create potions and explore iconic locations such as Hogwarts, Diagon Alley and the Forbidden Forest. Its charming graphics, humor and cooperative gameplay make it suitable for all ages, both for Harry Potter fans and Lego enthusiasts. The game's success lies in its ability to immerse players into the fascinating universe of Hogwarts with a fun and engaging twist. If you're looking for best PS5 games for kids don't miss this title.
Bugsnax
"Bugsnax" is a quirky adventure game set on Snaketooth Island, players embark on an expedition to investigate the mysterious Bugsnax creatures. These adorable creatures are half bug, half snack, and eating them causes strange changes in the bodies of the island's inhabitants.
As players capture Bugsnax and befriend the islanders, they uncover the island's hidden secrets and discover the complex relationships between the characters. With its charming visuals, creative puzzles and enjoyable storytelling, "Bugsnax" offers a unique gaming experience that will capture the hearts of players of all ages with a mix of humor and heartwarming moments. If your kid is new to ps5 gaming I would highly recommend this game.
Crash Bandicoot 4
"Crash Bandicoot 4: It's About Time" is a beloved Platformer video game developed by Toys for Bob and published by Activision. Released in 2020, it serves as a direct sequel to the original trilogy, reliving nostalgia for fans. The game retains classic elements such as challenging levels, vibrant environments, and iconic characters such as Crash and Coco. The players are the rogue Neo Cortex and Dr. N.N. Embark on a time-twisting adventure to stop Tropi's plans. With new gameplay mechanics and playable characters, it offers refreshing gameplay experience. The game's art style, humor, and challenging gameplay continue to attract both newcomers and longtime Crash Bandicoot fans."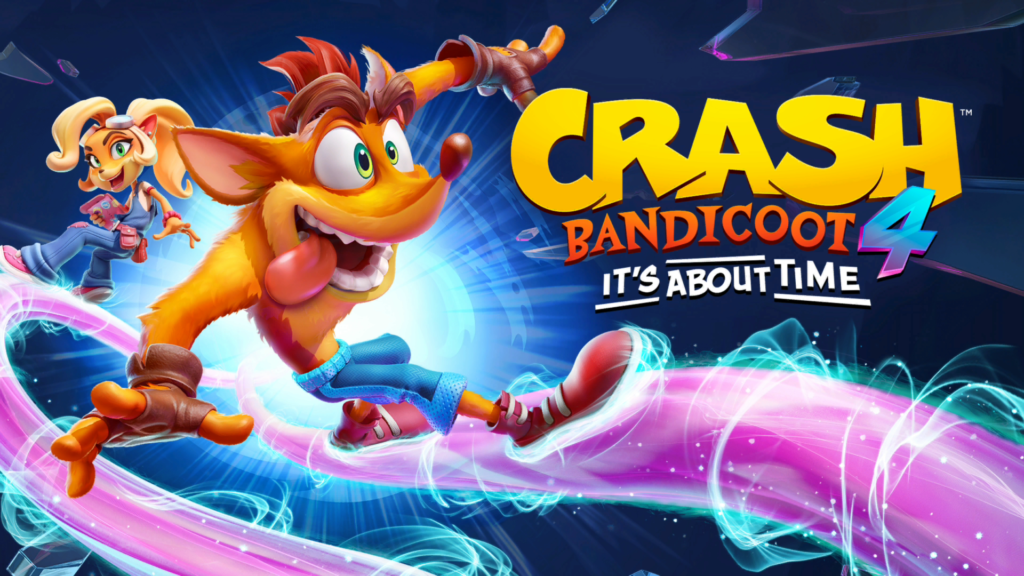 Overcooked! All You Can Eat
"Overcooked! All You Can Eat" has become a beloved video game, skillfully developed by Ghost Town Games and masterfully published by Team17. Unveiled in 2020, this exceptional title presents an enhanced compilation of the original "Overcooked!" and "Overcooked! 2" games, encompassing all their downloadable content. Embracing cooperative multiplayer gameplay, the game immerses players in frantic kitchen environments, where they collaborate under time constraints to prepare and cook diverse dishes. With revamped graphics, seamless performance, and an abundance of additional content, "Overcooked! All You Can Eat" promises a delightful and exhilarating culinary experience, destined to be savored with friends or family. Kids who love food and cooking I would say there are few alternatives of this.
We have: Processors and System-on-Chip (SoC): Understand the Differences
In Concluding Lines…
In conclusion, our curated selection of the best PS5 games for kids offers a mix of delightful adventures and educational experiences. These games provide entertainment while ensuring age-appropriate content for young players. Let your children explore, learn, and create lasting memories on the PlayStation 5. Happy gaming!