Windows 10 was released back in 2015. When this OS has launched, developers announced that Windows 10 is the last version of Windows. Believe it or not, over the years, Windows 10 has so many different editions that have been released which is actually very confusing. After building your dream PC, when you have already expensed a lot of money, picking up the correct one definitely matters not only for better performance but also for your pocket. Now that brings us to the million-dollar question: what are the difference of Windows 10 Home Vs Pro? Let's know the major as well as surprising differences of Windows 10 Home Vs Pro to determine which version of Windows 10 you should choose.
Read Now: Windows 10X: A Simplified Necessity for Us!
Windows 10 Home Vs Pro: How Much to Pay?
Retail versions of Windows 10 Home cost $119 whereas for the pro version, we have to pay $199. So, there is an $80 difference between the two. Which is obviously a lot of money. We actually never recommend you to go for Windows 10 Pro if you don't need the 'Pro' features.
Though there is a way to use Windows 10 Pro by spending only a few bucks. Yes, we are talking about the OEM version of Windows 10 Pro.
OEM keys cost you around $15 to $20. That is actually way cheaper than the retail Windows 10 Pro but with OEM version, you will not get any support from Microsoft.
And another thing to know that we don't think there is an OEM key available anywhere of Windows 10 Pro. If it would be available then Windows 10 Pro should be much cheaper than Windows 10 Home though it is better to check it out on your own.
Frankly speaking, with our years of researches & experience, we don't think investing in Windows 10 Pro is worth the money. The additional features of Windows 10 Pro are actually for power users and some of the functionalities are designed for business use, such as group policy management and domain binding, etc.
Even if you're an enthusiast then there are some free alternatives that you can use on Windows 10 home instead of the inbuilt applications of Windows 10 Pro.
Don't Miss: [Six] Things To Do During Quarantine Period
Windows 10 Pro Vs Home – Let's See the Key Differences!
As we have said before, there is a bunch of extra features that you can get with Windows 10 Pro but they are really pointless if you're a casual PC user who just watches movies, play games, writing some text documents and other casual stuff. At the end of the day, it is our responsibility to alert people so that they don't waste their hard-earned money.
Bitlocker
Bitlocker is actually a pretty handy and versatile tool if you're really concerned about security and want to protect your data from intruders. It especially helps if you're using a portable device like a laptop or a notebook. These devices can easily be theft if you only block the device with an operating system password or even with a BIOS password. In that case, swapping a drive from your device to a new device is definitely possible. Then your data will be no longer secure.
What the Bitlocker does, is to not only make the drive password protected but also, encrypt all the data that the drive has.
Frankly speaking, this is the only feature that we personally miss on Windows 10 Home. This is the feature that is really important for everyone.
Don't Miss: 4 Best Free Bitlocker Alternative that You Can Use On Windows 10 Home
And if you're using external drives then switching back and forth to the different devices can't create any sort of problem because Bitlocker is available in almost every Windows 10 system except Windows 10 Home. Though there are several applications available that can do the job as Bitlocker does but in terms of versatility, Bitlocker is far more superior than those apps because it is the inbuilt tool of Windows 10.
Remote Desktop
Don't get me wrong, with Windows 10 Home, you're still able to start Remote Desktop Protocol (RDP) sessions, but you can't remotely control your PC from another device. But with Windows 10 Pro, it is definitely possible.
Although according to us, it is a terrible idea to spend money on Windows 10 Pro just for the Remote Desktop feature. There are so many free options like TigerVNC and TeamViewer which offer the same functionality and even some additional features that the Remote Desktop – the inbuilt program of Windows 10 doesn't offer.
Hyper-V
Hyper-V is a virtualization software aka tool that is though included with your Windows 10 Pro license but it needs to be downloaded and installed separately. It is used for running virtual machines on CPUs that support virtualization.
Read Now: How to Enable Hyper-V on Windows 10 Pro
If you are planning to run a lot of virtualization then maybe it is worth it to get Windows 10 Pro to access this feature but there are several free alternatives exist that you can install on Windows 10 Home and they also offer additional handy features in comparison to Hyper-V.
Tools like VMWARE, VIRTUAL BOX, QEMU are great alternatives to Hyper-V.
One important thing we would say, none of them actually support VHDX files aka Hard Disk Image Files. So, if it is necessary for you then invest money in Windows 10 Pro.
On a personal note: I actually have realized the importance of Hyper-V recently. I was able to run the Windows 10X on my Windows 10 Pro. Otherwise, it could not be possible.
Windows Sandbox
Windows Sandbox is also a virtualization program just like Hyper-V. Unlike Hyper-V, you can't run different operating systems on Windows Sandbox. Instead, you can use Windows 10 only but it is completely isolated from your actual Windows machine.
Normally, all tech geeks advise not to run any suspicious files, but some folks are curious to install or run something to test or experience the features of some apps or some scripts without knowing the developer or source.
In this type of scenario, you can run the program in a sandbox so it won't actually cause any harm to your actual Windows.
Yes, it is a handy feature to have but third-party solutions definitely do the same job for free. So, if you're using Windows 10 Home, switching to Windows 10 Pro only for this 'Sandbox' feature is pretty pointless.
Windows Update
Many folks actually don't want to update their Windows 10 when the update releases. When a new update comes to live, there may have some bugs and issues that hamper the workflow. So, delaying the update of Windows 10 definitely every people's primary concern.
With Windows 10 Home, delaying updates is the possible maximum of up to 35 days. With Windows 10 Pro, however not only you can delay the update for 35 Days but also from 'Group Policy Editor', you can delay the 'Quality Update' for 30 days and 'Feature Update' for 365 days but on the 'Windows Update' settings, there is nothing much difference between them.
Sadly, 'Group Policy Editor' doesn't exist on Windows 10 Home.
So, these are some of the key differences of Windows 10 Home Vs Pro. But Wait! There are more but only for the Business environment.
Windows 10 Home Vs Pro: Features Only For Business
Features like Assigned Access, Domain Join, Group Policy Editor, and Internet Explorer's Enterprise Mode Can easily be accessed With Windows 10 Pro. In Windows 10 Home, these features don't exist.
Assigned Access
'Assigned Access' allows an admin to lock down Windows and allows access to only one app under a specified user account. Mainly this feature is used on kiosks to display some advertisements or give access to a user to some specific interface of a specific application. For example, buying or selling an app.
Not only on Kiosks, but it could also be a great way to kid-proof your computer. With the 'Assigned Access' feature of Windows 10, you can give your little angel to some specific app or game but not to any kind of browser or something that can be used to connect to the internet.
Group Policy Editor
'Group Policy Editor' allows you to restrict access to any sort of Windows features and configure any setting within the operating system. So, the admin perspective is a great feature to have. For example, if an admin wants then he/she can set a co-worker's wallpaper to do something fun remotely, it's not very useful in a home environment anyway.
Domain Join
As we have told you, none of these features of this section are useful in a home environment. Domain Join is not exceptional at all. If you have multiple computers and you want to control both of them in order to install some software or change some settings on them, then 'Domain Join' is a feature you should be looking for getting this job done. Mostly educational environment like schools, colleges, and in some cases, cyber cafes use this feature.
Enterprise Mode of Internet Explorer
Basically, what it does, is to let you emulate Internet Explorer 8 inside of Internet Explorer 11. This is for ancient websites that don't work in modern browsers, which are usually internal business sites. So, it only helps in a business environment.
To access the Enterprise Mode of Internet Explorer, you have to go to the 'Group Policy Editor' > Computer Configuration > Administrative Templates > Windows Components > Internet Explorer. Now find and double click on 'Let Users Turn On and Use Enterprise Mode' from the 'Tools Menu'. Select enable and click 'Ok'. Close the 'Group Policy Editor'.
Now, Open 'Internet Explorer', click on 'Tools' and select 'Enterprise Mode'. That's it. Now on the left side of the URL section, you find the logo like a building (Shown on the Image Below).
Strange Memory Limit On Windows 10 Home and Windows 10 Pro
Aside from the above differences of Windows 10 Home Vs Pro, there are some other differences between these two versions of Windows. Windows 10 Home supports a maximum of 128GB of RAM, while Pro supports a whopping 2TB! However, unless you're running dozens of virtual machines or hundreds of browser tabs, you're not going to exceed the memory limits of Home any time soon.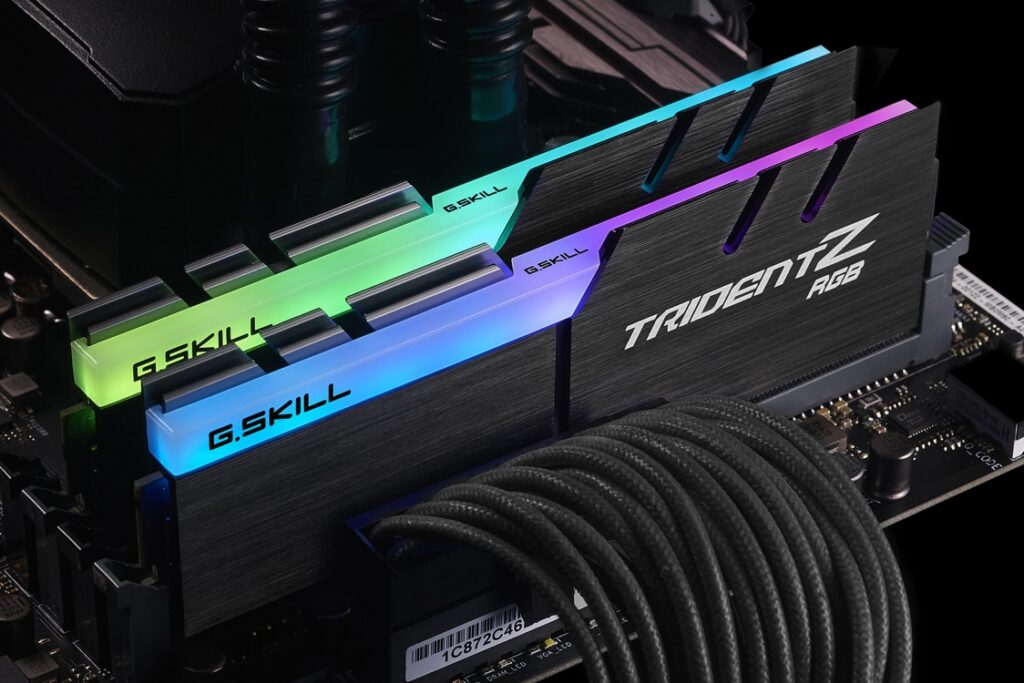 So, Which Version of Windows 10 Should You Buy? Windows 10 Home or Windows 10 Pro?
So, if you're a diehard fan of the Pro version of Windows then you can go for Windows 10 Pro otherwise there is no need to purchase Windows 10 Pro for a home user. All the features we have mentioned before of Windows 10 Pro can be accessed through third-party applications.
If you're running a business & there are so many employees working and you want to control their computer then maybe Windows 10 Pro is a necessity for you. Also, for the business scenarios, you can choose another version of Windows 10, which is Windows 10 Enterprise.
Therefore, these are all the key differences of Windows 10 Home Vs Pro that you should know before choosing your needed version of Windows 10. We hope that you have really enjoyed & understood our article about "Windows 10 Home Vs Pro: Know Their Unexpected Differences!". And, we also hope that this article has really helped you to choose your preferable version of Windows. If it really so then don't hesitate to express your valuable thoughts in the comment section below. Thanks for visiting & appreciating our work.