A few days ago, I have purchased an LG gaming monitor (Model no: 27GL650F). As its model no suggests, this 27-inch monitor comes with a full HD IPS display.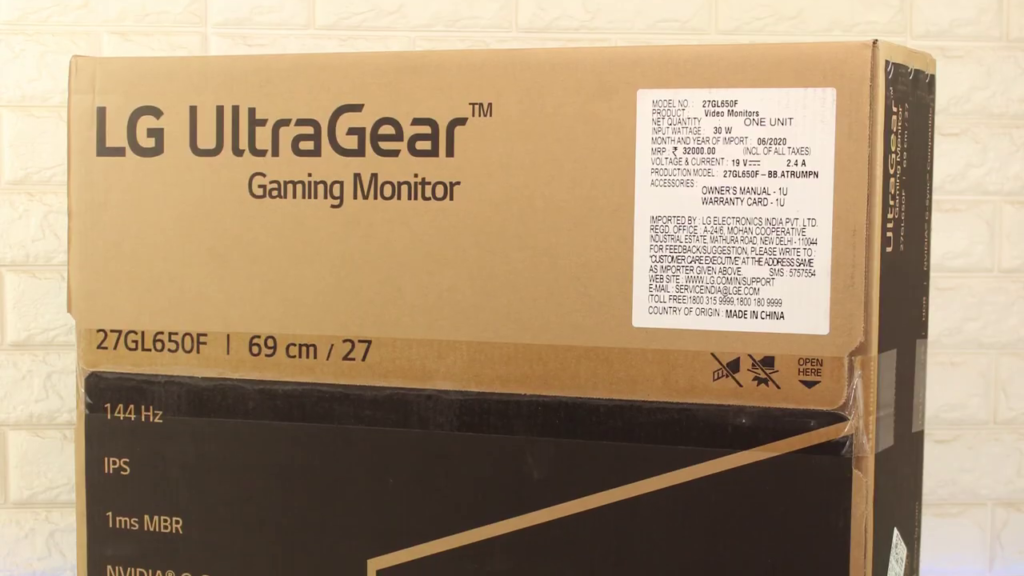 And, a matter of fact, due to the IPS display, this monitor obviously provides a very accurate color combination. Anyway, after using this monitor for sometimes, few ideas come to my mind such as converting the monitor into a smart TV! Although converting the monitor into a smart TV is possible, there are some problems that one can face while using monitors after converting into a smart TV. However, if we ignore all those problems and try to convert the monitor into a smart TV, it's really possible. Therefore, without further ado, let's know, how you can convert and use your monitor as a smart TV!
Why Should You Go for This Project?
Before getting into the project, you may be asking yourself why you should do this project. Frankly speaking, if you have an upper mid-range Smart TV or above that, you really don't need to do this project. But, on the other hand, if you want a low-budget smart TV, you must try this project because after accomplishing this project, you may not believe that how good your smart TV could be with by converting your monitor! You will easily get a sound quality monitor under 10000/- rupees such as LG 22MP68VQ monitor (Check the current pricing).
In this range, you can easily get a monitor like this which comes with almost perfect color accuracy. But, at that same price, you obviously can't get a decent Smart TV. This is the ultimate reason why you should try this project and make your own cool Smart TV without paying a huge amount of price.
HDMI Port Should Be Available!
Before starting this project, you have to know all the necessary materials that you need in this tiny yet interesting project. First of all, a HDMI port should be available in your monitor.
If your monitor doesn't have that HDMI port, it must have a VGA port so that you can use HDMI to VGA converter for this project. Moreover, you have to use HDMI female to the female extender to connect the Amazon Fire TV Stick with the HDMI to VGA converter.
Yes! Monitor's Resolution Matters!
Secondly, the resolution of your monitor should be 1080p or higher. If your monitor possesses less than 1080p resolution, it might face some unwanted problems such as showing messages like "Input signal out of range!" and you may face failure in this project. That's why it's best to use a monitor that has at least 1080p resolution.
Is There Any Smart TV Without Sound?!
Thirdly, what you need in this project is a sound system as we all know that most of the monitors don't come with inbuilt speakers so, you have to connect an external speaker to your monitor so that after converting the monitor into a smart TV, you can hear the audio of the TV through those speakers. The option for Bluetooth connection should be available in the sound system that you will use for this project and if not, a port of Audio out must be available in your monitor.
That means, either a Bluetooth facility in the sound system or an Audio out port in the monitor is needed for this project. Having both of these facilities provides you multiple ways to complete this project which is definitely awesome. Anyway, any of these facilities is enough for this project. In the case of the monitor's Audio out port, you can get the sound from your sound system into your monitor with the help of an aux cable.
Read More: [Best] Android TV Launcher Apps: You Can Use
A Streaming Device Is A Must-need!
Last but not the least, you need an Amazon Fire TV Stick for this project. Amazon Fire TV Stick is an Android-based streaming device that lets you watch live TVs, web series, movies on various streaming services such as Netflix, Hulu, YouTube, Amazon Prime, and many more.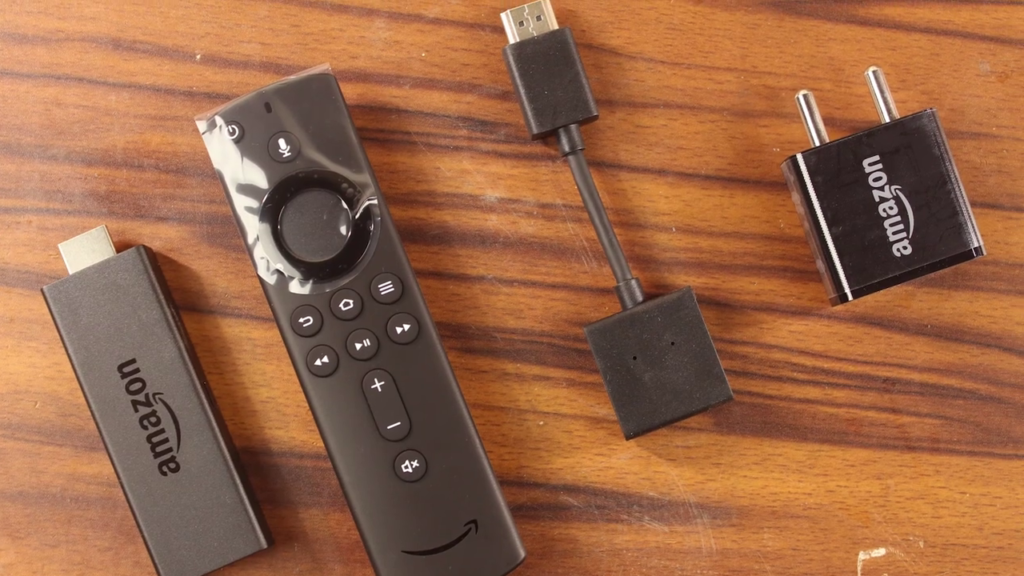 As long as you have subscriptions to these streaming services, you can watch anything you want. All you need to do to use Fire TV Stick is plug it into your TV, connect it to the internet & start watching. Anyway, this Stick is very necessary for this project. Without it, even thinking of this project is not possible. You can also purchase other streaming devices like MI Android TV Box & others but I will prefer Amazon Fire TV Stick because of its excellent performance. So, these are the four main materials required for this little project.
Read More: Android TV Vs Smart TV: What Is The Difference?
It's All About Connection & Connectivity!
Now, let's know how to connect all of these accessories to get this project succeeded. Firstly, connect the Amazon Fire TV Stick with the HDMI port just like we have done in this picture below.
Then, add the power cord which is a micro USB cable, and comes with that Fire TV Stick. After connecting the USB cable, you have to connect the 5V 1Amp adapter that also comes with this Fire TV Stick.
So, the hardware set-up is almost ready. Now, time for adding the sound. To add the sound to your smart TV, you have to either use the Audio out port of your monitor or connect the sound system to the monitor via Bluetooth. Here, I will take the Bluetooth method because of some convenience and as my sound system doesn't possess the Bluetooth facility, I have to add a Bluetooth receiver with it so that I can connect it with the Fire TV Stick via Bluetooth.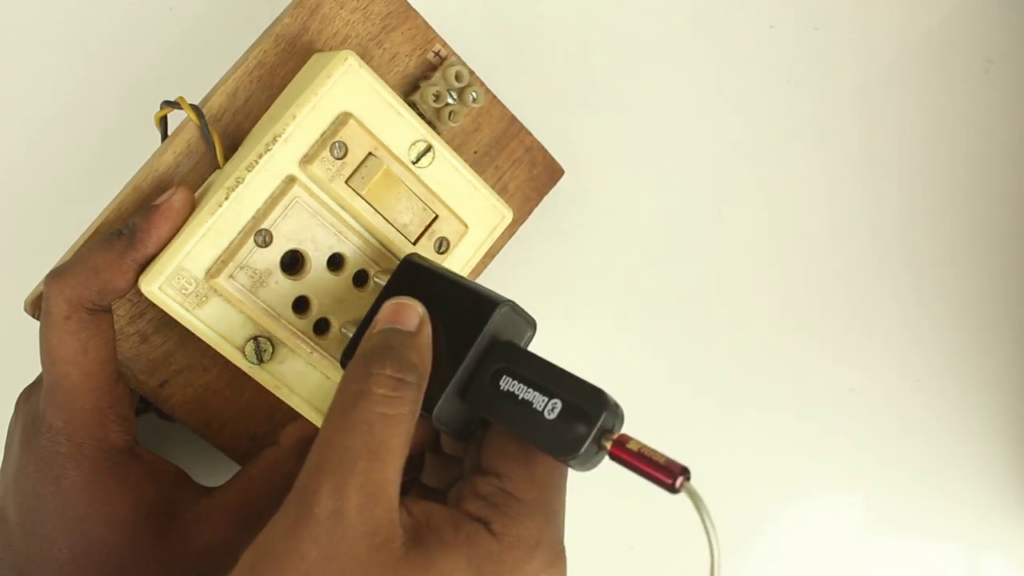 To set up the Bluetooth connection with your Fire TV Stick, you have to just go to the settings, then click on "Remote & Bluetooth Devices". Next, select "Other Bluetooth Devices" and select "Add Bluetooth Devices". Now, if your sound system is turned on and it has Bluetooth support enabled, the Bluetooth name will come to the screen. (Watch the Video Below)
Then, you have to select and pair with that device. After that, a warning message will come to the screen on which you have to click "OK". Thus, your new smart TV is ready to go. It has all the facilities like normal Smart TV.
Read More: Build an Android TV Box With a Raspberry Pi 4
Drawbacks Are Pretty Ignorable!
Converting your monitor into a smart TV seems pretty easy, right? Yes, obviously it is but there are some precautions as well as some drawbacks of this project that we should keep in mind. Drawbacks may have their limitations but the advantages of this TV is limitless!
The power button of the Fire TV Stick's remote will not work as you're using your monitor as a smart TV.
The volume up & down button will be also useless and to control the volume, either you have to use the buttons of your sound system or you have to use the remote of your sound system (if any).
Other than these abovementioned drawbacks, you can easily use the other buttons of your Fire TV Stick as well as the features of Fire TV Stick will also be enjoyable.
As Amazon Fire TV Stick is an Android based device, you can download all your necessary Android apps in your newly built smart TV, such as streaming services and live TV apps like Jio TV, Thop TV, Hotstar, Zee5 etc. And enjoy your quality time with your smart TV.
Therefore, converting & using your monitor as a Smart TV is very interesting and enjoyable too. The project is tiny and the result is fabulous. The world of entertainment is under your control now! Anyway, we are pretty much sure that you have loved this project and its result really has satisfied you. If so, don't hesitate to express your valuable thoughts in our comment section about this article. Lastly, thanks for visiting & appreciating our work!