The American science fiction horror drama series Stranger Things is arguably the most popular and one of the best web series that Netflix has ever offered to us. Since releasing the 3rd season of Stranger Things back in 2019, fans are eagerly waiting for the 4th one which was initially supposed to get released in early 2021 as the shooting was decided to be over in August 2020 but due to an unfortunate pandemic situation, the shooting was postponed just like other shows and movies. Anyway, now as the situation is quite better, Stranger Things Season 4 is also on its way too!
Also Read: 10 Best Family Movies in Netflix Right Now! Please Don't Miss
So, let's know all the inside news and necessary details such as when Stranger Things 4 will actually release, who will be the new casts, what are the name of the episodes, whether Hopper is alive or not, and most importantly, what we can expect from this upcoming season of this praiseworthy series.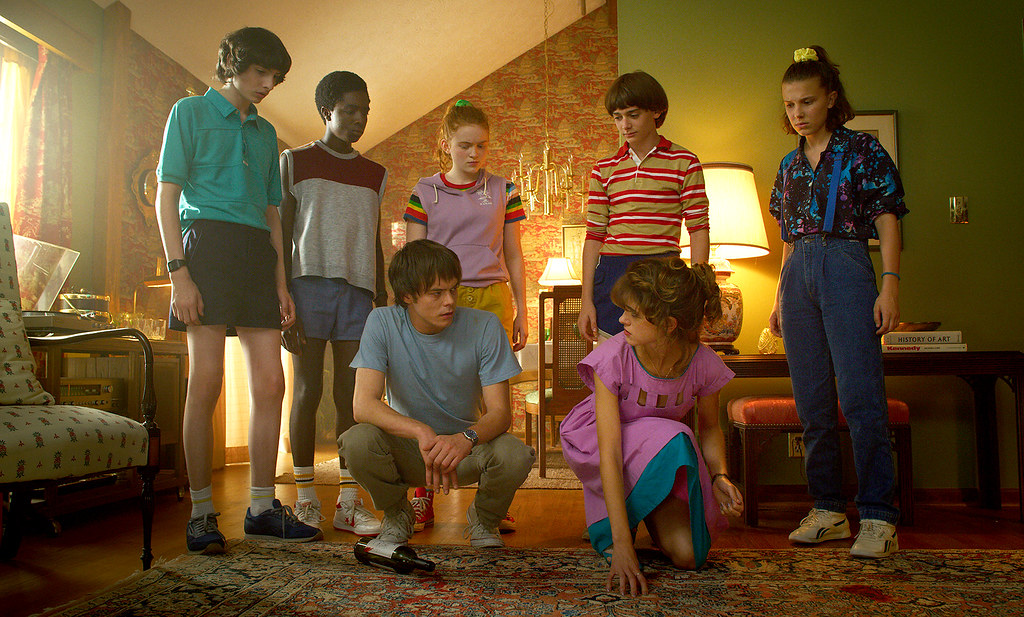 Stranger Things Season 4: When will it finally release?
As season 4 of Stranger Things is the most awaited show for the last couple of years, big fans like us are guessing every day when it will finally release. Well, as we have already mentioned that the shooting was supposed to be over in August of 2020 but it was postponed for a few months till October 2020 due to the Covid-19 pandemic which is why Netflix couldn't make any announcement regarding the release of this season.
But, from all the trusted sources around the globe, we have known that Stranger Things season 4 is not going to release in anytime in 2021 because we all know that the post-production process of Stranger Things is pretty long so we have to better wait for the first half of 2022 when the 4th season will most probably release. It would even release in the first quarter of 2022 to surprise big fans like us. Wouldn't it be amazing?! It is obvious that the release date of the season will differ from country to country. For example, in the countries like USA, UK, Canada, India, South Africa & the Philippines, it will release in the first half of 2022 but for other countries, it could be delayed.
UPDATE! It is recently announced by Netflix that Stranger Things Season 4 will fin ally be released in two different volumes. The first half of Stranger Things 4 will release on May 27, and the other half on July 1.
Stranger Things Season 4 Episode Names & Details!
Unfortunately, the names and other details about the episodes are not announced yet so we have to wait for a few months to get some details about these things. But, for now, from the inside sources, we have known only the name of the first episode of Stranger Things Season 4! Yes, as all the previous episodes of Stranger Things have been named as chapters, Stranger Things season 4 is not an exception. The first episode of the 4th season is called "Chapter 1: The Hellfire Club", interesting, isn't it? The name of Hawkins High's Dungeons and Dragons club is enough to prove how good season 4 would be!
In terms of the episode numbers, according to TVLine, there is rumored to be 9 episodes in the 4th season of Stranger Things similar to the second season. Although this is still unconfirmed information so far, you can probably expect at least 8 episodes. The writer's room of Stranger Things shared a post on Twitter which appears as there are the scripts of 9 episodes!
Stranger Things Season 4 Full Cast Details!
The main cast members who have already performed in the last three seasons will also be seen in the upcoming Stranger Things season 4. Big fans like us are already aware of our favorite cast team still let's recognize all of them again.
Millie Bobby Brown as 'Eleven'/Jane Hopper
Noah Schnapp as Will Byers
Finn Wolfhard as Mike Wheeler
Winona Ryder as Joyce Byers
David Harbour as Chief Inspector Jim Hopper/(American Prisoner)
Gaten Matarazzo as Dustin Henderson
Joe Keery as Steve Harington
Natalia Dyer as Nancy Wheeler
Charlie Heaton as Jonathan Byers
Maya Hawke as Robin Buckley
Caleb McLaughlin as Lucas Sinclair
Sadie Sink as Max Mayfield
Well, that's not all. There will be several new faces too whom we will see in season 4! Let's know who are they and what role they will be playing!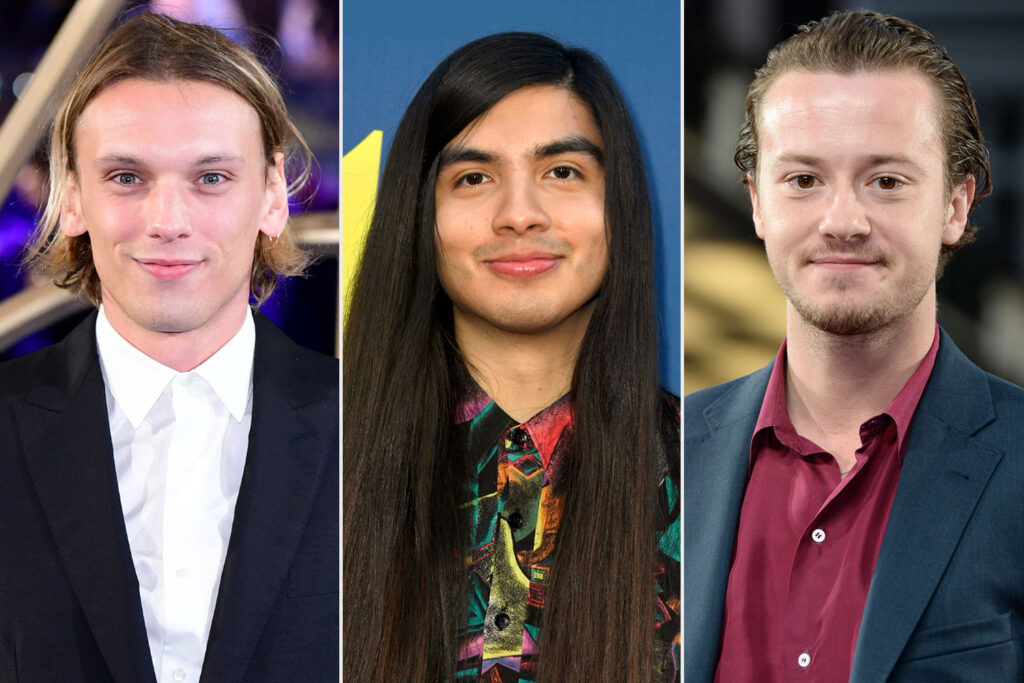 Jamie Campbell Bower as Peter Ballard
Eduardo Franco as Argyle
Joseph Quinn as Eddie Munson
Robert Englund as Victor Creel
Tom Wlashicha as Dmitri
Sherman Augustus as Lt. Colonel Sullivan
Mason Dye as Jason Carver
Nikola Djuricko as Yuri
Tyner Rushing as Virginia Creel
Joel Stoffer as Warden Hatch.
Amybeth McNulty as Vickie
Myles Truitt as Patrick
Regina Ting Chen as Ms. kelly
Grace Van Dien as Chrissy
Stranger Things Season 4: Expectations, Theories & Rumours!
Thousands of fan theories and expectations are buzzing around the globe about what will happen in Stranger Things season 4 and what we can expect from this brilliantly created science fiction TV show. Will all the hidden mysteries be solved in the next season?!
Is Hopper Really Alive? Will We See Him in 4th Season?
So, we have already known that Stranger Things 4 is finally coming in early 2022 and the first thing that fans speculate is whether we will see Hopper in the next season or not despite watching the trailer where we have seen Hopper ALIVE with his hair and moustache shaved working at a snowy field in Kamchatka, Russia.
But, it is now officially confirmed that Hopper who died at the end of season 3 is obviously alive and we will definitely see him in the next season! In the new trailer, we have seen Jim Hopper in Russia as an American prisoner and he looks slimmer & gaunt than his usual version which can be expected that a lot of time has passed as a prisoner.
This is the official confirmation about Hopper that the Duffer Brothers stated: "We're excited to officially confirm that production on Stranger Things 4 is now underway – and even more excited to announce the return of Hopper! Although it's not all good news for our "American"; he is imprisoned far from home in the snowy wasteland of Kamchatka, where he will face dangers both human…and other."
This official statement about Jim Hopper's presence in Stranger Things Season 4 has been put into theories by the fans which create some strong rumors about how Hopper save himself. Most of the fans speculate that Hopper jumped into the Upside Down just before the machine exploded which we think might be true!!
Will Eleven Regain Her Powers?!
Let's not forget that season 4 of Stranger Things will likely focus on Eleven & how she will get her power back. And, if she somehow regains her abilities back which we assure she does then she will definitely be able to locate Hopper!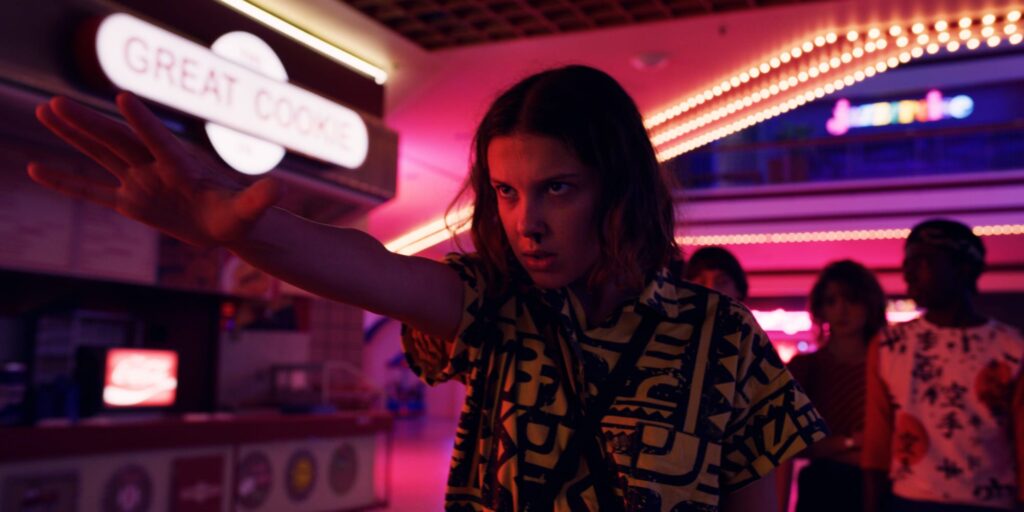 But there are so many questions still buzzing through our brains. in the latest teaser trailer, Dr. Brenner aka Papa returns with some new test subjects at Hawkins Lab, and just like Eleven, each of these children has a number. At the end of the trailer, Brenner says: "Eleven, are you listening?" before El opens her eyes. This creates so much excitement as well as confusion to the fans as it rises so many questions like, is it a flashback? Or is it a present-day? Is Dr. Brenner really back?! And many more questions…
The new teaser trailer featuring Dr. Brenner can also suggest that we would find out more about the dark history of El in the Hawkins Lab along with other children like her!
Romance Split in Stranger Things 4?!
As we have already watched in season 3 of Stranger Things, Joyce left Hawkins with Will, Jonathan, and Eleven with her while Mike, Dustin, Lucas, and Max remained with Nancy, Steve, Robin, and Erica. This will most probably affect all the relationships between the characters.
If we take a closer look at the romantic side of the series, we can notice the distance that Mike and Eleven as well as Jonathan and Nancy will face in the upcoming season. So, we will perhaps witness the romantic test between these two couples. Max and Lucas might still enjoy their romance as they are close at Hawkins. Dustin's relationship with Suzie will take another ride in the next season. But an important question still remains which is: will Steve still remain single or will he get someone for him too? Finally as for Joyce, finding Hopper is a must!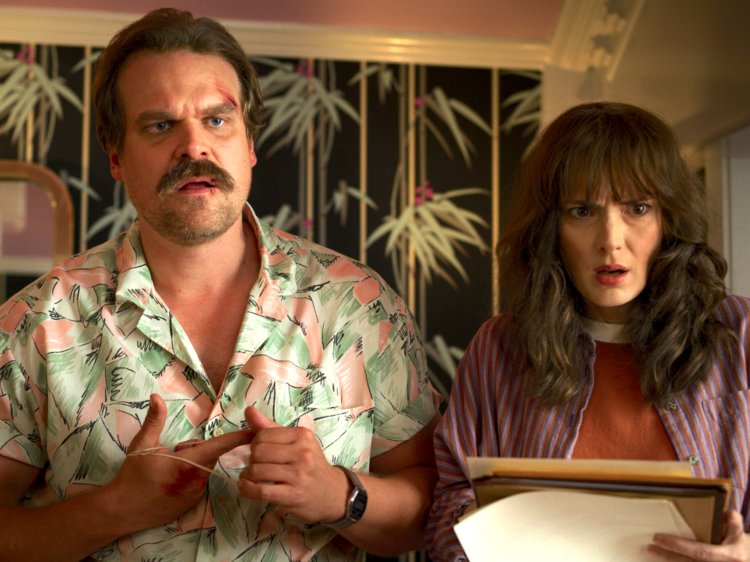 One of our favorite cast members, Finn Wolfhard who played the role of Mike Wheeler recently teased to CBC that Stranger Things 4 is "the darkest season there's ever been. Every year, it gets amped up. Every year it gets funnier and darker and sadder, and everything."
Don't Miss: Hulu Vs Netflix: Picking Up Best Streaming Service
Stranger Things Season 4 is Really Worth The Wait!
Therefore, these are the details regarding Stranger Things season 4 that we have known till now. We strongly think, in a few months, we will know some more information about the upcoming season of this excellent science fiction horror series and maybe we will witness another eye-popping trailer of Stranger Things 4. Anyway, till now, just like us, you all can theorize all the unanswered questions and confusions in your own way. We will let you know whenever we will get any updates regarding the upcoming season of Stranger Things. Lastly, we hope that you have found this article about Stranger Things 4 helpful enough. If it really so then don't hesitate to express your valuable thoughts in the comment section below. Thanks for visiting and appreciating our work