Decades ago, phones were only made from one thing which is plastic but over the past few years, a huge change has been brought in the cell phone industries, and now, phones are made with various types of materials such as glass, metal, leather, ceramic, etc. You cannot confirm particularly one material as best or most efficient because every type of material has its own advantages & disadvantages. After plastic, glass & metal are the most used materials in smartphones today. So, let's know all the pros & cons of metal vs plastic vs glass in order to understand what is suitable for your choice.
Read More: Curved Screen Phone: Pros and Cons
Metal
Don't ever think that phones that are built with metal weigh 3 pounds because they are built from steel! That's not true at all. The metal that is used to form the body of a phone is a type of very thin & light aluminum alloy. A metal phone possesses a very cool look but is this look enough to attract a smart user like you? Let's see.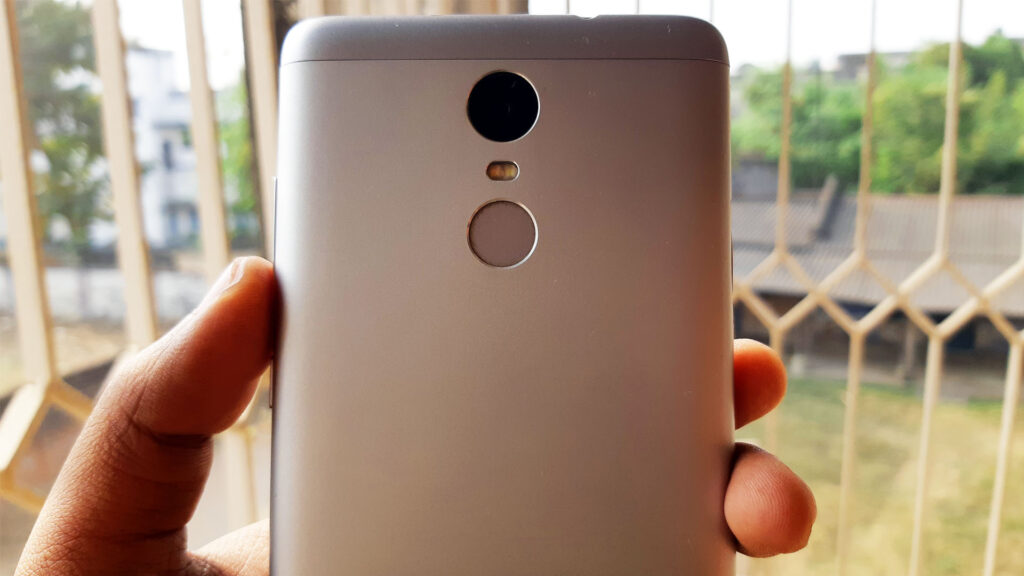 Advantages of Metal Phones
Attractive Premium Look
A user definitely feels that premium look when he holds his phone that is built with a metal design. Metal is amazing to look at and can attract consumers massively. Nowadays, for many people, having a premium phone is cool so for those users, metal smartphones are perfect whether it's high-end or not.
Proper Heat Distribution
If you are a user of a metal-bodied phone, you know how cold the back of the phone remains! Metal is a good conductor of heat unlike plastic so when the phone's processor heats up, the metal body distributes the heat all over the phone so that the excess heat cannot damage any particular component.
Less Chances of Scratches
Metal-bodied phones may be dented if they are dropped but they don't get scratched that easily like plastic ones.
Disadvantages of Metal Phones
Extra Cost for Metal
Metal built phones not only have the premium look but also they are somewhat premium because of the extra cost that is needed to use metal on a device. Metal is much more precious than plastic & glass too, so you have to obviously spend some extra money on purchasing a metal phone.
Bends & Dents Guaranteed
The metal that is used to build a phone's body deforms pretty easily. If you drop the phone, it will definitely get a dent and a bend maybe with a bonus. As far as its premium look goes, you obviously don't want your metal phone to get dropped and get dented as a result which will look a lot less premium. So, use a phone cover for minimum safety.
Hamper Radio Transmission Signals
Metal is undoubtedly the denser material than glass & plastic which is why the radio transmission signals cannot easily pass through them. This is the reason for which metal phones need the glass cut-outs for the antennas in order to get the signal properly and as these phones are made of metal, they don't support wireless charging.
Uncomfortable Overheating
Yes, metals can easily distribute the heat but when the heat is too much, the device becomes very uncomfortable to hold as it's made of metal.
Read More: How to Increase Battery Life on Android Phones?
Plastic
The man-made material plastic has some unique features like its flexibility, toughness, etc. The evolution of this special material has also come in the mobile phone industries. Plastic is still the most common material used for building a mobile phone. A plastic-bodied phone can easily be available at a low price as plastic is cheap & almost every smartphone brand launches from low-end to high-end phones under this material. But is this low cost that can attract users like us? Let's know.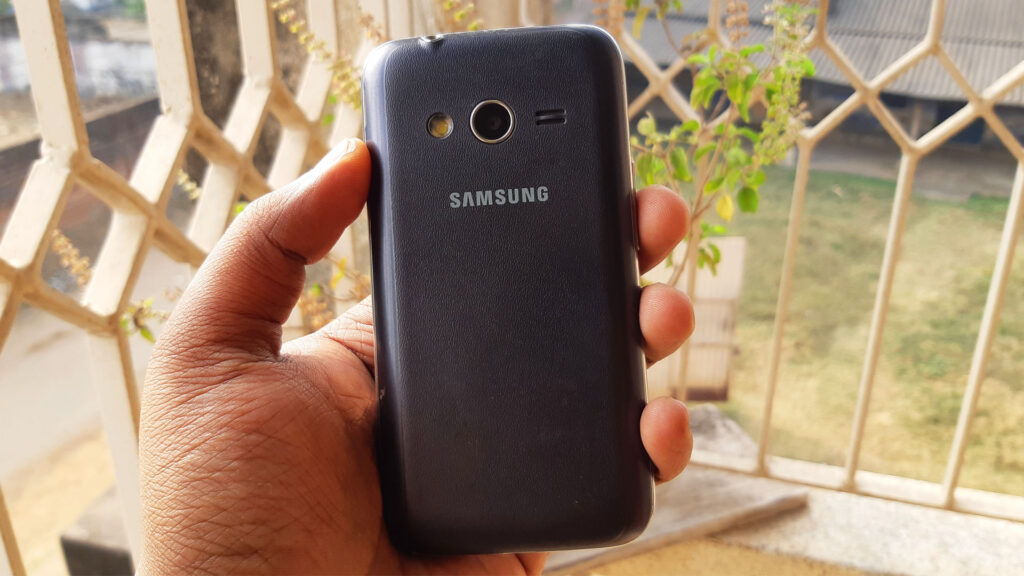 Advantages of Plastic Phones
Comparatively Lower Cost
Using plastic in a smartphone means low amount of money investment on the part of the manufacturers and also, low cost for the consumers as plastic is a cheap & easily available material as compared to metal & glass. As a consumer, we all love things that are reasonably priced and mobile phones are not the exceptions of course. That's why most of the low budget smartphones come with plastic materials.
Tough as Nail
Plastic is surprisingly tough & flexible. Plastic is much more tougher than metal & glass. So, if your phone is made of plastic and you unwantedly drop it, it will not break. Yeah, it may get a few scratches though the chances of scratches & dents are really rare but it takes a lot more abuse to break the plastic into pieces unlike glass. If you have a plastic phone or you're planning to purchase a new one, leave your worries behind the doors about its toughness because it can absorb all the physical punishments.
Flexible Like Gymnasts
Due to its flexibility like Olympic gymnasts, plastic can be molded in any shapes so the manufacturers can easily form any shapes of plastic to build the phone with more unique look. A plastic can be formed as slim, fat, half-covered, full-covered or anything a consumer wants!
Available in Tons of Colours
You can easily get various colours of plastic phones like orange, pink, green, yellow, sky blue, violet, red and anything you can ever imagine. Couple of years ago, brands like Nokia, Sony, Microsoft had their different coloured smartphones which had got their millions of fans.
Plastic provides manufacturer that freedom to build a phone which is tough as well as beautiful. We have seen some very expensive phones from very cheap phones that come with plastic materials but the admiring fact is; have you ever noticed anyone complaining as their phones are plastic? I guess, no.
Easily Allow Radio Transmission Signals
The Plastic maybe tough as soccer helmets, it can still allow the radio signals to pass through the phone without any signal loss. That means, one will not face signal loss during phone calls & other tasks that easily. That means, the LTE signal, Bluetooth, Wi-Fi  will surely be very strong without any antenna cut-outs in plastic built phones unlike metal phones. This particular advantage alone makes plastic one step ahead than metal & glass. After all, the most important job of a mobile phone is to make calls as easily as possible.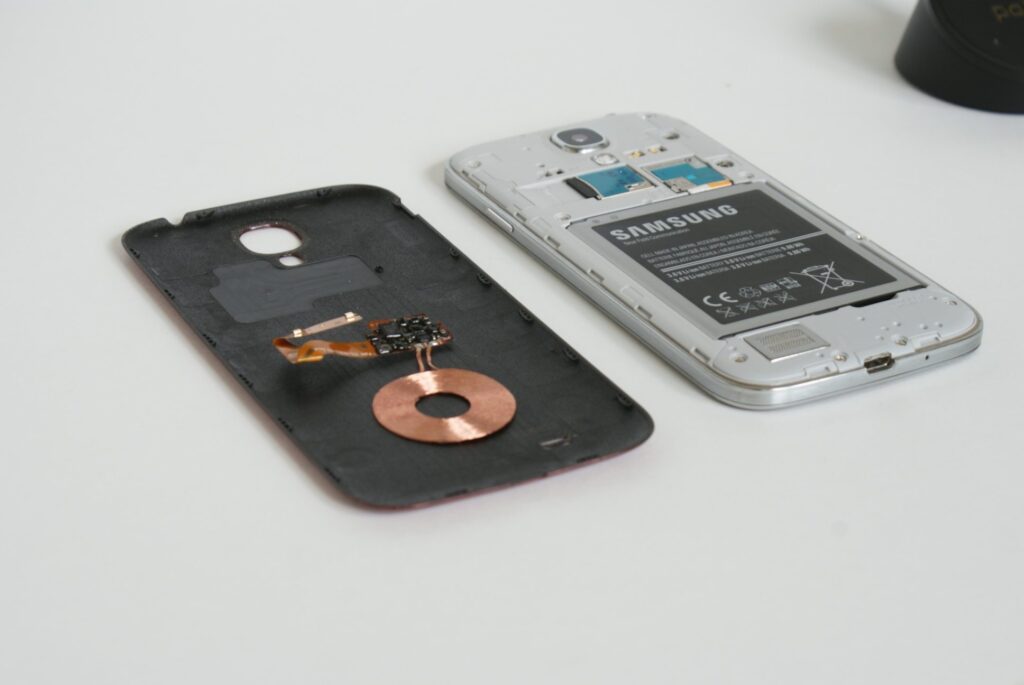 Supports Wireless charging
Phones, made of plastic very easily support wireless charging as plastic is a nonconductive material.
Disadvantages of Plastic Phones
Looks Cheaper
Although most of the plastic built phones look cheap, not all them are cheap obviously. Nokia, LG, HTC has offered us some of the coolest phones that have come with stunning finishes of plastic body. Nowadays, Realme also offers us their Polycarbonate (a type of plastic) smartphones which are also very cool in a very low cost. But, most of the users feel plastic body as cheap & not premium looking due to its availability of low-end smartphones.
Stains & Scratches Guaranteed
The plastic phones that come with bright colours can be easily stained & scratched by dropping them on the ground or by a colourful phone case. Even some poor quality of colours in plastic not only stain itself but also stain you & your clothes! Is this not disturbing?!
Poor Heat Distribution
Plastic in general & Polycarbonate, both are poor conductor of heat and thus, they cannot distribute the heat as quickly as the metal. So, if the processor of a plastic phone heats up, the portion of the processor will continue heating up as the plastic cannot distribute that heat equally to the whole body rather it will just tolerate the heat. This heating problem in plastic phones isn't good for battery longevity and can damage the components inside a phone.
Read More: Android TV Vs Smart TV: What Is The Difference?
Glass
Some manufacturers build phones with complete glass whereas some built with full glass backs & metal for the rest of the portion. Complete glass phones are more beautiful but they are more fragile too. Once this phone is dropped on the ground, the phone's screen & back, both will break easily. Modern glass phones are very scratch-resistant so it will not lost its beauty that easily. Let's see what this material offers.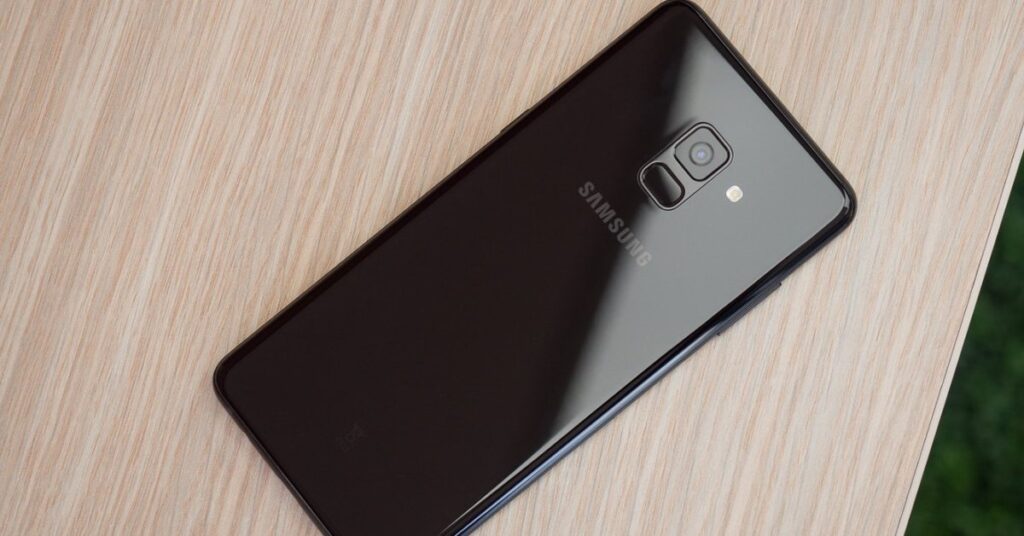 Advantages of Glass Phones
Properly Allows Radio Transmission Signals
Though glass is a dense material, it still allows radio waves through the device pretty easily. Therefore, no signal interruptions during your phone calls or other network connections without the need of antenna cut-outs.
Supports Wireless Charging
As glass is a nonconductive material, glass-backed phones support the wireless charging easily.
Very Less to Almost No Scratch
Glass-backed phones are fragile for sure but they don't get scratched easily as modern phones are very scratch-resistant. Moreover, if it's Gorilla Glass then there are very less chances left of scratching that phone's body & screen.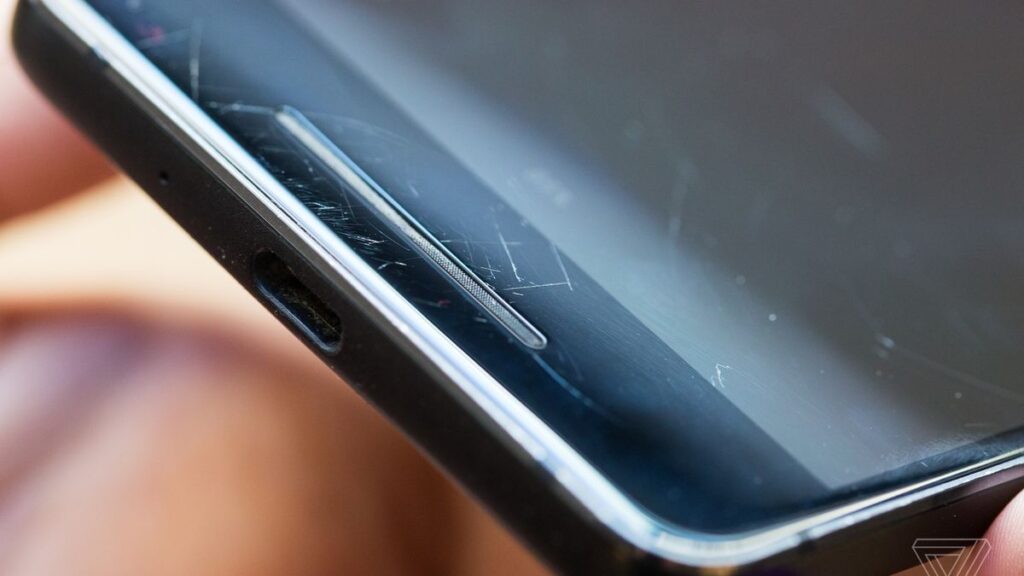 Possesses Awesome Look
Phones with glass bodies look stunning as it can provide the illusion of being wet and this effect solely makes a glass phone so awesome looking. Samsung is the most experienced player in making this type of phone. We all know how cool Samsung's recent glass-backed Galaxy phones are!
It feels Luxurious to Hold A Glass Phone
Glasses feel not only solid but also feels cold like metal. It is the best illusion of a luxury product and who doesn't love luxury things? The diamond-like reflection of glasses makes them more amazing to use. So, when you hold a phone with a glass body, it will feel like you're holding a luxurious phone even if it's not.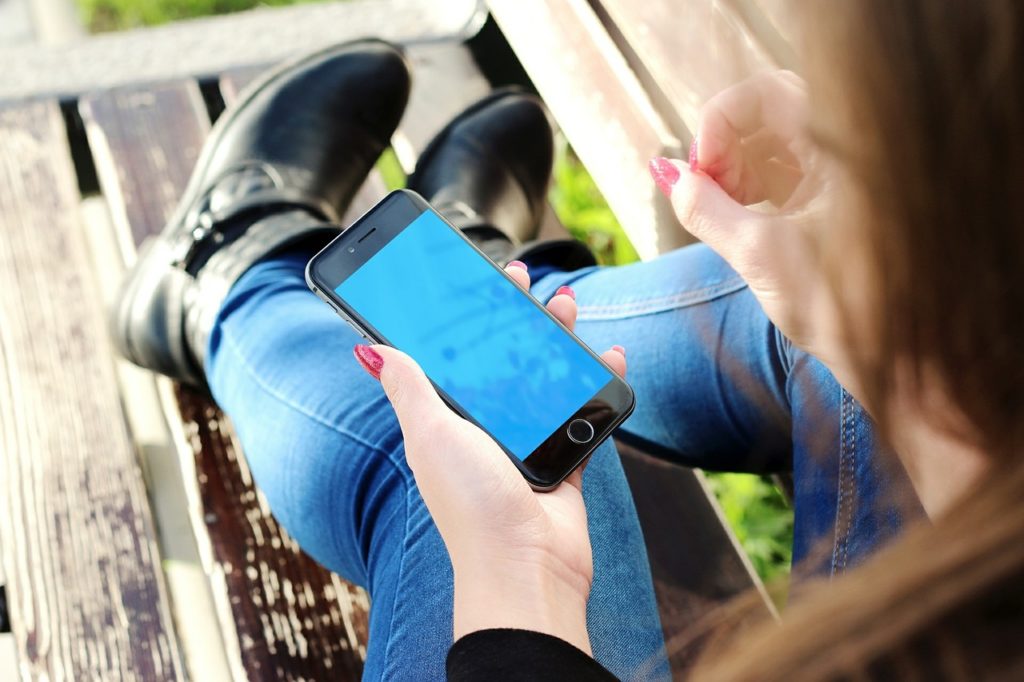 Disadvantages of Glass Phones
Glass is Fragile
Glass breaks and reading this, the hearts of glass lovers also break but what to do? This is the thing that we all know from our childhood and unfortunately, there is nothing any company can do to make the glass bodies unbreakable. This means, by any chance, if you drop your glass phone, it will break eventually and all the beauty it holds will be suddenly invisible. You can cover your phone with a quality phone cover but you still have to worry about breaking the glass body inside the cover. After all, glass-bodied phones are the most fragile ones.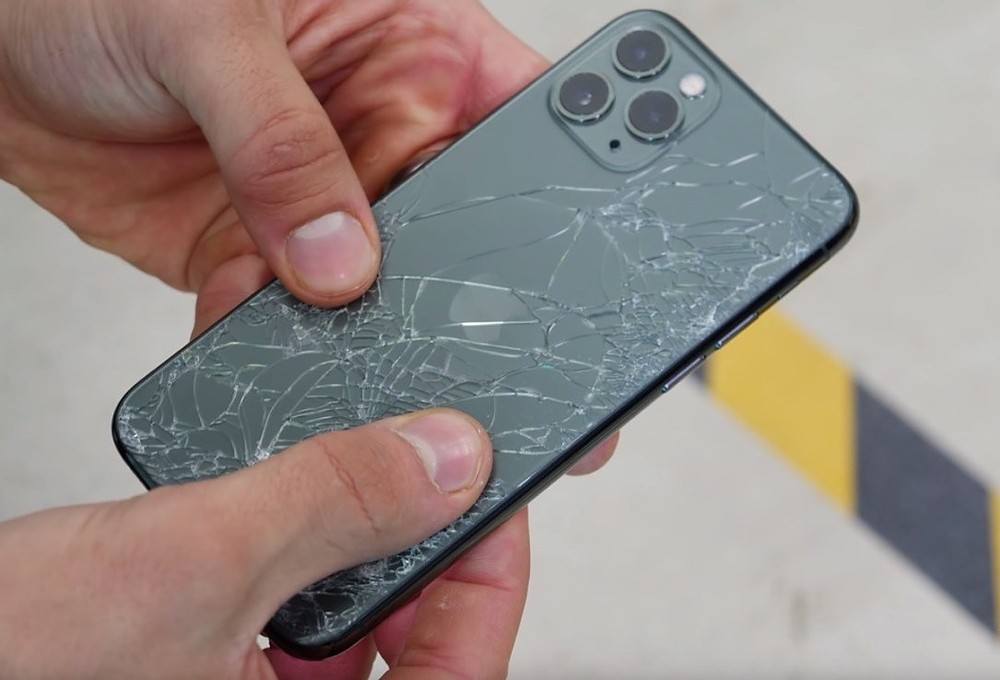 Extra Cost for Glass
The glass that is used to build a phone is not a cheap glass of soda rather it's a type of specially made ultra-clear low-expansion glass which comes with high price and if you purchase a glass phone, obviously this price adds to your bill.
Poor Heat Distribution
Just like plastic, glass-backed phones also cannot distribute the heat properly to the whole body of the device so, the heat will continually increase in just one portion of the phone and it will take a long time for the temperature to cool down. But, nowadays, there are some high-end glass-backed phones that have liquid cooling to cool down that excess heat in less time.
Read More: Why Should You Never Use RAM Booster Apps?
Ceramic Phones
Ceramic is also a material to build the body of the smartphones in modern times. The Galaxy S10+ looks so beautiful in ceramic because phones with ceramic body looks and feel amazing. But, the hardness level of ceramic that is used to build a phone is 8 so, dropping a ceramic phone most probably leads to breaking it into pieces. If you are going to buy a premium ceramic phone, make sure you will take extra care for that phone.
Want to know about Metal Vs Plastic Vs Glass in Hindi then watch the video below…
Choose What's Best For You!
Therefore, we have explained in detail all the pros & cons of these most common build materials for phones which are obviously metal, plastic & glass. Now, it's totally up to you that what you look for in a smartphone? Choose the best for you according to your requirements. If you don't go for the look and want a decent phone that is comparatively cheaper but it can provide great durability along with other useful facilities, you should go for plastic-built phones. If you care about your phone too much and want it to be a cool one, we recommend you to go for glass-backed phones. But, if you want a premium look in your smartphone which also needs a proper heat distribution, you can go for the metal one. You can also go for ceramic or other rare material built phones. First decide what you need in your phone then choose what type of phone you should purchase. Lastly, I hope you have understood & enjoyed this article about metal vs plastic vs glass and it has really helped you. If so then don't hesitate to express your valuable thoughts in the comment section. Thanks for visiting & appreciating our work.