It is no secret that Hulk is one of the strongest avengers in the MCU but more than that, Hulk is quite the popular character too. It has been more than a decade since MCU released a solo Hulk movie which was named "The Incredible Hulk" in 2008. After the Avengers: Endgame, we didn't see Professor Hulk teaming with other avengers for further growth of their storylines such as Thor did with Guardians of the Galaxy members. So, Hulk is a Prof. & he is pretty much alone. That's why there is so much buzzing around the fans that we might be witnessing a solo Hulk movie in phase 4 of MCU. Let's know how much of this rumor is legit & logical.
Must Read: The Batman Release Date (Confirmed), First Trailer, Casts, Plot & More!
What Do the Rumours say!
According to the rumors, the green gamma monster of MCU is most probably going for a solo adventure in its own standalone movie. According to the rumors from GWW, Marvel has already begun production for that movie and the movie will perhaps be produced as soon as next year.
These are although rumors & speculations right now, we can't ignore them fully as we already have known that "She-Hulk" is already announced on Disney+. There must be some relation between these two so there is a chance of Marvel introducing another solo Hulk movie in the near future since almost every other avengers in the MCU has already got their successful solo movies & their sequels in the near future, unlike Hulk.
What would be the movie all about?
It is also rumored & theorized by Marvel fans that what would be the storyline of the solo movie of Hulk, what version of Hulk we will witness & many more. So, some fans speculate that Professor Hulk will be featured in the next movie of Hulk showing how Bruce Banner becomes more accustomed to his alter-ego the green big monster while handling some personal matters, most notably, old foes.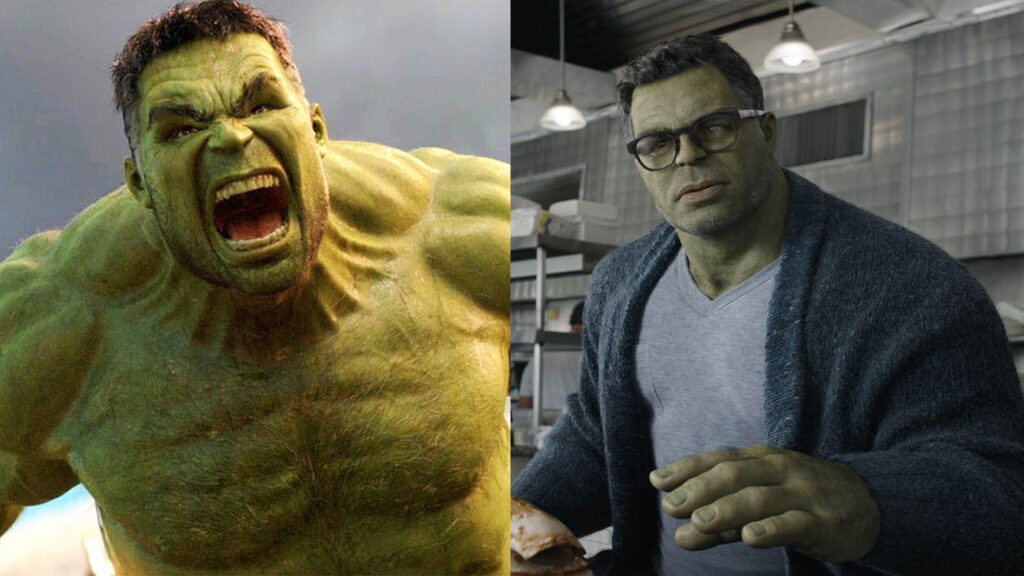 But, according to the majority of fans, the solo Hulk movie is said to be based on the very popular comic book series "World War Hulk" where we have witnessed the power of Hulk in his prime. The reason that fans deliver for that speculation is; firstly, we never saw Hulk in his full strength in the MCU unlike Thor, Captain America & some other characters & secondly, since the Avengers: Infinity War, we have not seen the wrath of Hulk properly for which Hulk becomes kind of non-significant character in the end of MCU phase 3.
So, a movie based on World War Hulk is what we need to take Hulk as a serious powerhouse of Marvel again. Moreover, it will also be worth watching to see Mark Ruffalo as Bruce Banner/Hulk in a solo movie as it would be the first standalone Hulk movie played by this actor.
Could We See More Hulk-like Characters in Solo Hulk Movie?
Technically speaking, yes we could! If the storyline would be based on "World War Hulk" then we might witness other hulk-like characters such as Skaar, Red Hulk & She-Hulk obviously. It would be great if Marvel introduces these characters in the MCU with this movie. However, it is pretty obvious now that in the She-Hulk web show, we will witness these characters as well as Abomination.
Why Might The Rumours Not Be True?!
The biggest reason why we could not see any solo Hulk movie in near future is the complications of rights between the Marvel-Disney & Universal. While Marvel possesses the right to make a solo movie on Hulk, Universal still remains the owner of the green monster. Thus, it is kind of a complicated situation now. Remember the issues between Marvel & Sony regarding Spider-Man? This could also lead to a problem like this.
Let's Read: John Wick 4 Release Date, Cast, Plot, Rumours & More!
So, we don't really think that the rumors are true because the internal matters of these production houses are not as simple as creating rumors. However, if a solo Hulk movie is confirmed in near future, it will be one of the eye-catching movies in MCU history for sure. Anyway, that's all about this article. I hope, you have understood this article & found it helpful enough. If it really so then don't hesitate to express your valuable thoughts in the comment section below. Thanks for visiting & appreciating our work.