When devices start to react to nonexistent touches or open applications without having done anything then we can say, this is a 'Ghost Touch' problem. Actually, smartphones touch screens perform actions by themselves when this problem occurs. Of course, this is a pretty annoying problem, and most of the time it can't be solved without replacing the touch screen or sometimes the device's motherboard itself but there is still some hope that we can fix the 'Ghost touch' problem by simply doing some basic engineering with the phone. So, without further ado, let's discuss in order to know how to fix the 'Ghost touch' problem.
Read More: Enable G-SYNC On NVIDIA Graphics Cards: G-SYNC Compatible Graphics Cards
When the Touch is Dead!
Yes, Ghost Touch is not the only problem that happens with the touchscreens. Sometimes the touch becomes unresponsive from some places and sometimes it becomes completely unresponsive. Here in this article, I have also mentioned some fixes for the dead touch problem too along with the Ghost Touch issue.
Clean the Touchscreen
Sounds simple but it's actually effective. Cleaning your phone's display can not only solve the ghost touch problem but also solves the dead touch issues. It's true that dust, oil, sweat, and water can interfere with how the smartphone detects your touch.
To clean your phone's touchscreen, you should first turn it off and unplug any connected cables. Take a soft and clean cloth such as a cloth for cleaning lenses or microfiber cloth. You should slightly dampen this cloth with warm water. Finally, start cleaning the touchscreen, wiping gently but firmly from one end to the other. While wiping, make sure you don't get moisture into any openings and don't use window or household cleaners. Careful, don't put too much water on your gadget, use just a little bit. Keep in mind, all smartphones are not water resistant.
Read More: Why Should You Never Use RAM Booster Apps? – Know the Truth!
Remove Your Screen Protector & Case
Screen protectors are thin layers of glass or plastic that you attach to the phone's touchscreen to protect it. Of course, they are useful to protect the smartphone's display from scratch and often from drop but sometimes it disrupts how the touchscreen operates. If dust or moisture slid in between the glass/plastic & touchscreen then the touch starts to malfunction which may seem to look as a touch problem.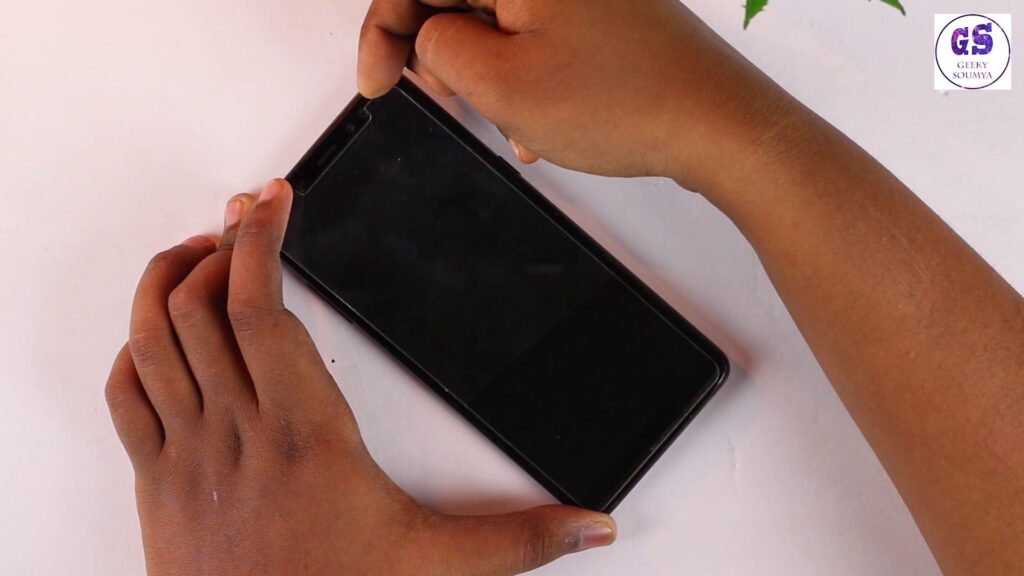 It is true that removing your smartphone's screen protector isn't very hard to do but you have to do it carefully, slowly and gently. Start from one corner, and then gradually peel the protector off the Phone's screen. If it has been cracked then throw it away if not then put it aside and check whether the problem is solved or not.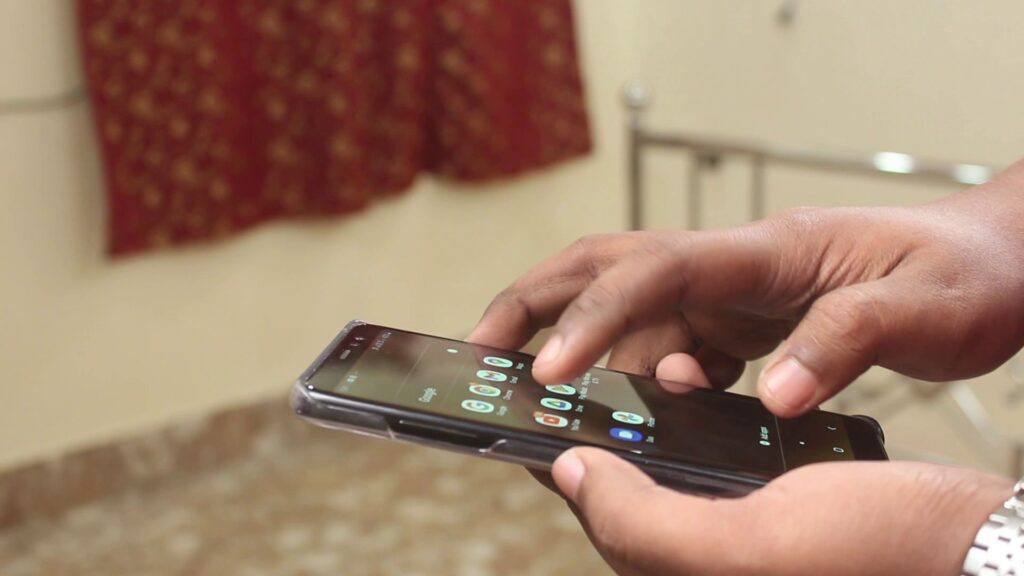 Read More: Tempered Glass Or Plastic Screen Guards: What Should You Prefer?
When it comes to case and cover sometimes it is responsible too for the ghost touch and dead touch issues. Do you know, why? Then I want to tell you that many smartphones nowadays have a slight curved screen AKA twisted screen. Sometimes the cover touches the screen and the screen detects that touch as a human touch so the screen starts to respond and when you touch the screen either it becomes unresponsive or starts to malfunction. So, if any touch-related problem is happening with your device then it's not a bad idea to remove the cover to make a try to fix the Ghost Touch problem.
Force Restart Your Smartphone
As it often says 'Restart Can Solve Almost Every Problem'. So, let's try this too. By restarting the device, a temporary programming glitch will be cleared that maybe the culprit of the problem. Although, I know if the phone's touch is malfunctioning then restarting the device will not be very easy.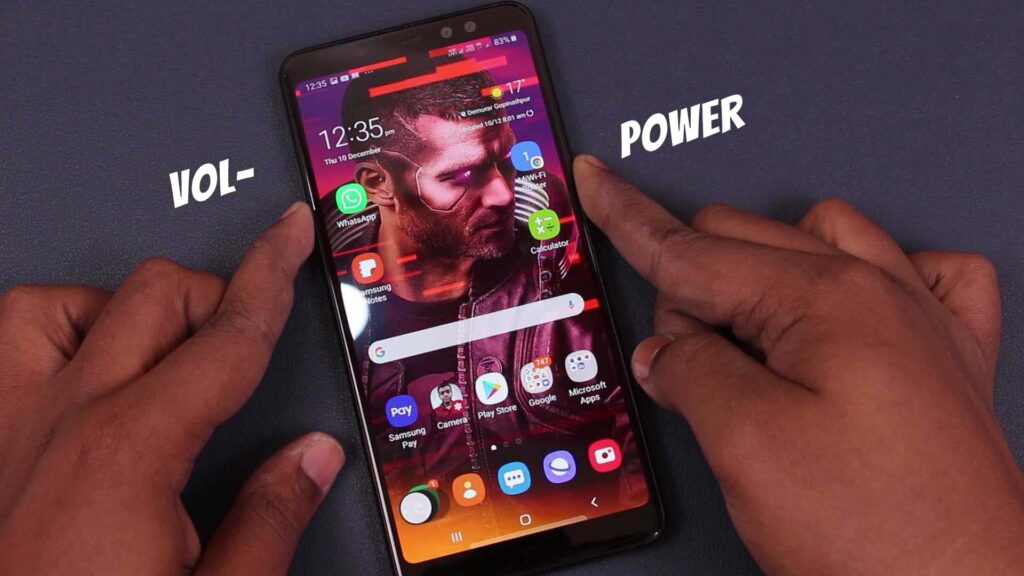 With some devices, holding down the power button for a couple of seconds will restart the device, however, for Samsung, we have to press and hold the power and volume down button for a couple of seconds to do the same thing. Every phone is different so it's better to search on Google "How to Force Restart (Your Device Name)?"
Perform A Factory Reset
Yes, many problems of a device can be solved by performing Factory Reset so we can assume that this method can also fix Ghost Touch issue. Although when you face 'touch' issues then performing Factory Reset from settings can be pretty difficult but if you can then do it from the settings and if you can't then for Android, perform Factory Reset from Android Recovery Mode.
Of course, this process will remove all of your personal data from the Internal Storage. So, think it twice. To enter into the recovery mode, perform 'Force Restart' (assuming the touch isn't working) when the screen is black, press and hold the Power and Volume Up button on your device.
After an while you see some strange looking android logo like the image below.
Now wait for couple of minutes until you see the recovery menu. Here, to navigate through the menu, press Volume Up or Volume Down key. To select any option, power button will come in handy. Although I have mentioned the process for Samsung Galaxy Smartphones, if you have other brands then stary Googling like "Recovery Mode (Your Device Model Name)". Anyway, now select 'Wipe Data Factory Reset' to restore everything into factory default.
Read More: Difference between Water-resistant and Waterproof
Use Piezoelectric Igniter
Although it's not recommended but still some my technician friends say that using Piezoelectric igniter sometimes fix Ghost Touch issue. Just spark near the touch couple of times and done. I personally never did this and according to my thoughts if anything goes wrong then the smartphone's motherboard will be fired like a potato chip! In short, I don't recommend this.
If none of these methods work then what should you do?
Repair Shop Can Solve the Problem
Yes, take your phone to the repair shop. They can either replace the touch panel or replace the whole touch digitizer display assembly. If you replace only the touch panel then it would be pretty cost effective but if you change the whole assembly then it would be pretty expensive. Of course, changing the touch panel only isn't pretty easy task. Nowadays most of the smartphones have fused 'touch and display'. They need special equipment to replace the touch. Personally, I recommend if you're planning to do such work, choose a reputed mobile repair shop.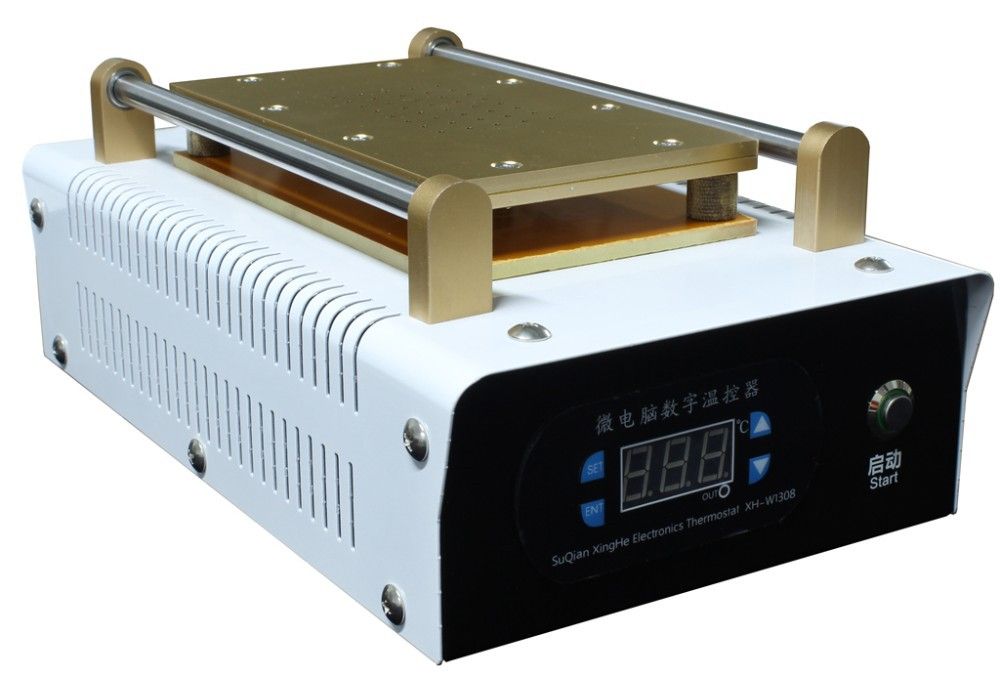 N.B. if touch and display aren't properly aligned then you face problems to use your smartphone.
I, however, recommend changing the whole display touch assembly because it is easier to replace and doesn't create any problems later and also with some basic equipment like some 'screwdrivers' and 'heat gun' and obviously basic DIY skills, you can replace it by yourself by just buying the replacement part of course.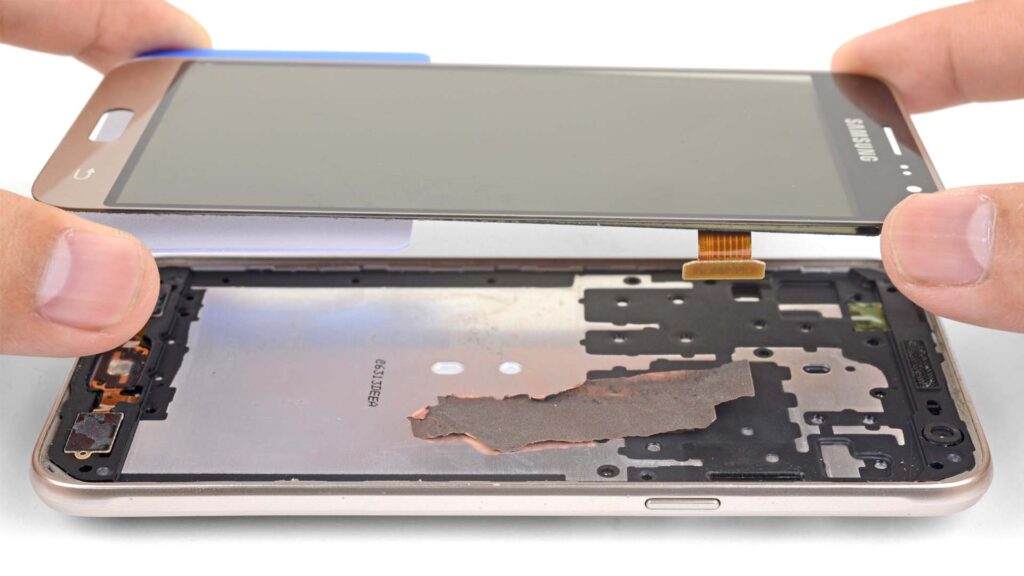 Read More: Metal Vs Plastic Vs Glass: Build Material For Phones Explained!
As I told you replacing anything isn't very cheap so if you need a free solution then here is the other method.
Instantly Solve the Touch Problem by Doing This!
Although we have a trick for you guys, it is temporary though and doesn't work if your smartphone faced ghost touch issues. It only works if some portions of your phone's touch are dead. An application called 'Reachability Cursor' is available.
You can access all the dead portion of the touchscreen from the live portion. Install the application and figure out which portion is best to control your whole device and in terms of setting up the application, it is not a very hard job. Every instruction is given by the application to follow. Install that app and do accordingly to its instructions which are a bunch of quite simple tasks.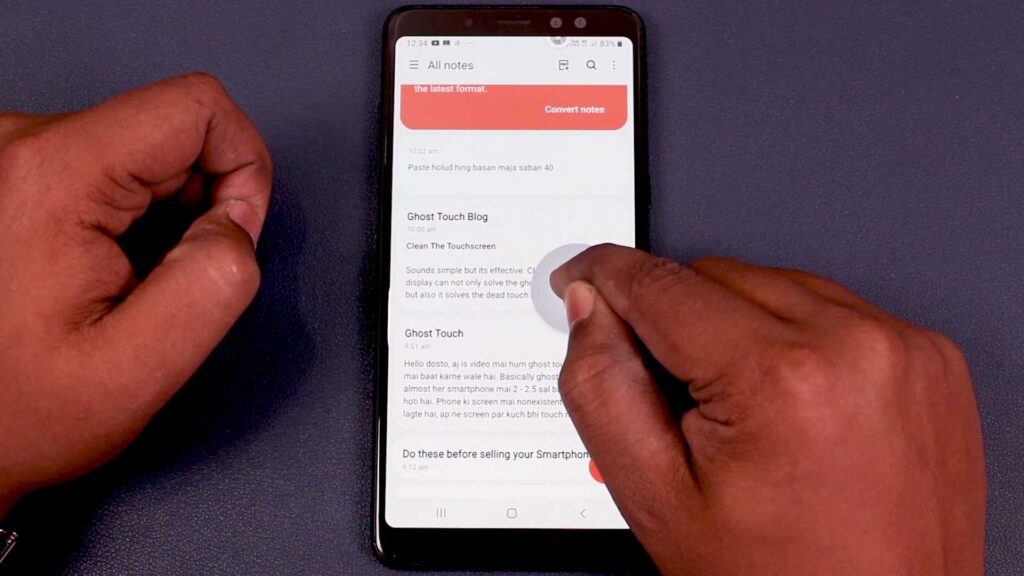 Therefore guys, these are the methods that you can try in order to fix Ghost Touch problem of your smartphone. Try every method to see what method actually works for your device. If any of these can work for you & solve the issue then you are a lucky man but if all of these methods are not able to fix Ghost Touch issue of your device then unfortunately, there is no hope. Anyway, it's best to think positive and hope for the best. Lastly, I hope you have understood this article and it has really helped you to solve your problem. If so then don't hesitate to express your valuable thoughts in the comment section below. Wish you all the very best. Thanks for visiting & appreciating our work.