If you're really taking care of your skin then you have to be careful from the direct sunlight. Don't get me wrong, a beautiful sunny day is pretty awesome to enjoy but the day may end with itchy pain on your skin if you're not very careful. Of course, you can use sunscreen to get rid of the harmful ultraviolet rays. But sometimes that's not enough & sometimes knowing the UV Index makes life a lot easier.
Must Read: How to take screenshots in Incognito mode On Google Chrome in Android?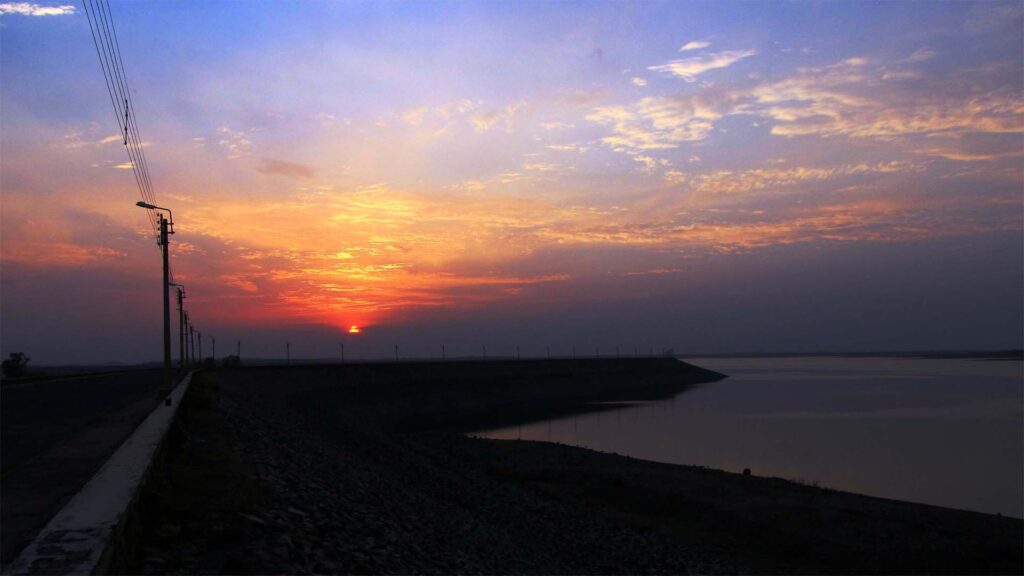 What is the UV Index? How to Read It?
The UV Index aka "Ultraviolet Index" is an international standard to measure the "UV" Radiation. There are two types of UV wavelengths we get from our beloved SUN: UVA and UVB. Both are tremendously dangerous if you're exposed yourself for a long period of time. It causes cell death, sunburn, or – overtime – some forms of skin cancer.
As I said before, the best solution is to cover the exposed body parts with sunscreen that has both UVA and UVB protection and is rated SPF 30 or higher and please don't forget your sunglasses. It protects your eyes from UV rays.
To understand when the SUN rays actually bring harm to you, you have to understand the "UV Index scale". The UV Index scale goes from 0 to 11+. The higher the number, the stronger the rays. So, 0 means minimal risk whereas 11+ means very high risk. The number varies throughout the day. In the early morning, the UV Index stays between 1-2. At mid-day, the index can be anywhere between 8-11+. Of course the UV Index doesn't always stay the same in the mid-day or afternoon it may vary on factors like cloud cover and shade.
This UV Index scale is standardized to show how quickly UV Rays can burn "Type 2" fair skin. A UV Index of 0-2 means one hour of direct sunlight exposure doesn't make any harm. A higher UV Index like 6-7 means they'd burn in less than 20 minutes!
How to Check the UV Index?
There are several ways to check the UV Index. You can just Google it by writing like "UV Index Now". If your smartphone location is active then Google can tell you the UV Index Level and some other details by clicking on the arrow button shown on the image below.
For Android Devices
This is not a convenient way to do that. There are many applications out there who do the job for you. Even if your smartphone possesses any weather app then there's a good chance it can tell you the UV Index. This is the most convenient way to check, and that will ensure you actually do check before heading out into the sun. Keep in mind that Android devices don't have one standard weather app but the weather web app built into Google Search. So, by simply Googling for "weather" you will get the weather info of your location.
For Apple Devices
For the iPhones and iPads, there is Apple's Weather app, which comes preinstalled with it, includes the UV Index and some other weather-related information like Humidity, Pressure, etc. Open the app to your current location and scroll to the bottom of the screen to see the UV Index.
Also, if you're an Apple Watch owner, the "Infographic" watch face shows the UV Index as well. You can add this "complication" to any watch face.
The fun fact is Apple and Google both are pulling this information from the Weather Channel. They also have an app for iPhone, iPad, and Android devices. It has the UV Index in its "Today's Details" section and in the hourly forecast.
Best Way to Check the UV Index
Yes, Weather apps are great for checking the UV Index, but you can take it to the next level with an app called UV Lens. You can use it on Android and iOS. It has a notification system to alert you about UV radiation. So, if you're planning to go outside then it could be very handy. This app also has the ability to fine-tune the Index to your skin type.
The Interface of the application is pretty simple, only you have to do is to give it your location then you'll see an easy-to-read dial that shows the current UV Index. You can scroll around the dial to see the rating for other times throughout the day.
By toggling the switch, you will have the approximate value of UV Index for the next day.
On the "My Skin" tab, you can set your eye color, skin color, and hair color. By using this information, the app will tell you how long it will take for you to burn. Tap the sunscreen bottle and you can even see how long you'll last with protection and get reminders to re-apply.
Don't Miss: Windows 10 Home Vs Pro: Know Their Unexpected Differences!
Finally, I want to say that, thanks to these apps which can protect us from the pain of sunburn to even skin cancers. Which is why, it should be our daily routine to use these type of apps to ensure we are really safe from the sunlight, especially for the workers such as farmers & laborers who work almost all day under the bright sunlight. Anyway, lastly, we can hope that you have found this article really helpful for you. If it really so then don't hesitate to express your valuable thoughts in the comment section below. Thanks for visiting & appreciating our work.