Privacy should always be the first concern when you are rambling around the internet. Speaking about privacy, if I ask you which search engine is best to maintain your privacy? – your answer may be Google, Bing, or Yahoo! Right? but actually, they are not so reputed to maintain a user's privacy. So, is there any alternative? The answer is yes. DuckDuckGo – privacy concerning Search Engine that promises to protect your privacy & not to track you. In terms of the differences between Google Vs DuckDuckGo, it will of course be very tough. Do you know why? Continue reading this article where we have described all the differences between Google Vs DuckDuckGo & you'll understand in a moment.
Read More: 10 Best Facebook Messenger Games You Shouldn't Miss!
So, What Is DuckDuckGo?
DuckDuckGo is of course a search engine Just like Google & others but this promises not to disclose any user's personal information on the internet. When you want to find anything on the internet, instead of Google.Com, type DuckDuckGo.Com in the URL section of your browser & type on the search bar whatever you are looking for.
In terms of Interface, DuckDuckGo has a lot of similarities with Google. You can search websites, images, videos, news articles & shopping web pages also it has built-in maps with navigation powered by Apple Maps.
How Does DuckDuckGo Work?
According to DuckDuckGo help pages, when you search anything on DuckDuckGo, it fetches results from more than 400 sources just like for "Instant Answer" results come from Wikipedia. Mostly, the source of DuckDuckGo's search results is from Bing and other partner companies. When you're searching with the DuckDuckGo search engine, their server communicates with Bing and other partner companies but these billion-dollar companies never can track any IP address or any user individually who searches on DuckDuckGo.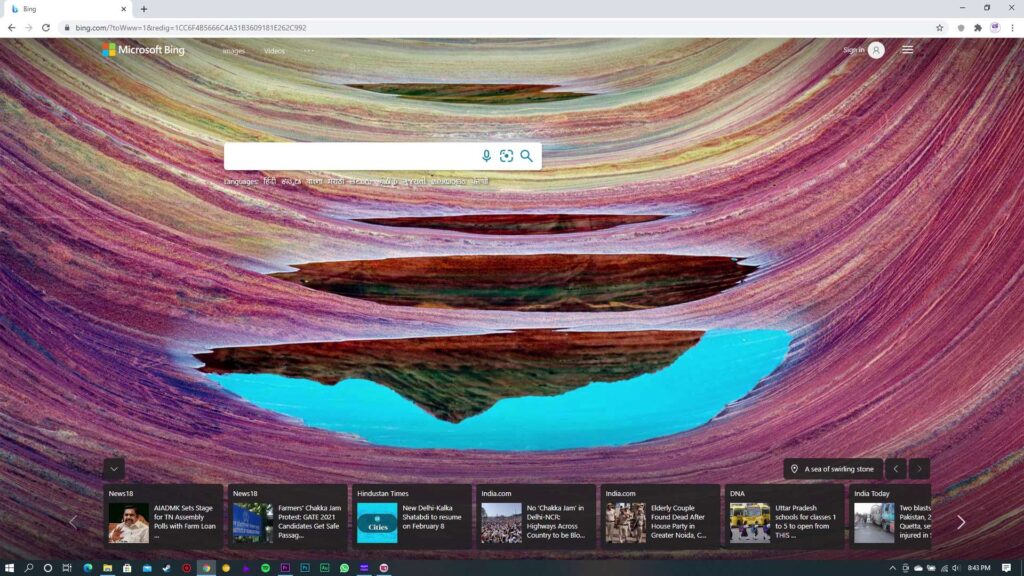 DuckDuckGo assures that they never share private information of any of their users with any of its partners and according to DuckDuckGo's privacy policy, they can't. They don't log any of the user's personal data into their server and what that means? You can't get customized search results on DuckDuckGo. You have to be specific when you're searching for something on here.
How Does DuckDuckGo Protect Your Privacy?
As you know, Google stores every information about you, what you're searching on Google, which websites you are visiting regularly, what you are doing on there, which pages of the website you're rambling around, which links on there you're clicking & not just that. Even Google knows where physically you're going, which shops you're visiting. Moreover, it also tracks you on YouTube. What you are searching, what you're watching really matters for Google. Google knows you and your habits better than you. Now you may ask why he does these? 1. To personalize your search results 2. To show you suitable advertisements according to your taste.
Remember, you can't stop Google to do these by just not signing in to Google. By the way, if you want to know how does Google tracks you? Simple, Google tracks you across other websites through Google Analytics and knows about your movements through Google Maps. Most of the data you're producing on the internet feeds into Google AdSense
, which shows you personalized advertisements on many websites you visit.
Read More: Windows Game Mode: A Blessing or A Curse for Gamers?!
DuckDuckGo on the other hand does not remember your search history. According to DuckDuckGo, the company doesn't even log the IP address associated with a search in its server logs. There's no such thing as a DuckDuckGo account, and DuckDuckGo doesn't tie search history to a personalized cookie. Here's DuckDuckGo's privacy policy for more information.
Therefore, as it doesn't track any information about you, DuckDuckGo also doesn't serve you customized search results based on your browsing habits so no filtering.
Read Now: How to take Screenshots In Chrome's Incognito Mode On Android?
Setting Up DuckDuckGo Your Default Search Engine…
Yes, it is possible to make DuckDuckGo your default search engine just like Bing, Yahoo, and others. On Google Chrome, click on the three dots of the up-right side corner then Settings then scroll down and find the Search Engine section. From the search Engine Used by the Address bar' drop-down menu select 'DuckDuckGo'. Just like Chrome, most of the browser allows you to set DuckDuckGo your default search engine and the setup process is always almost the same.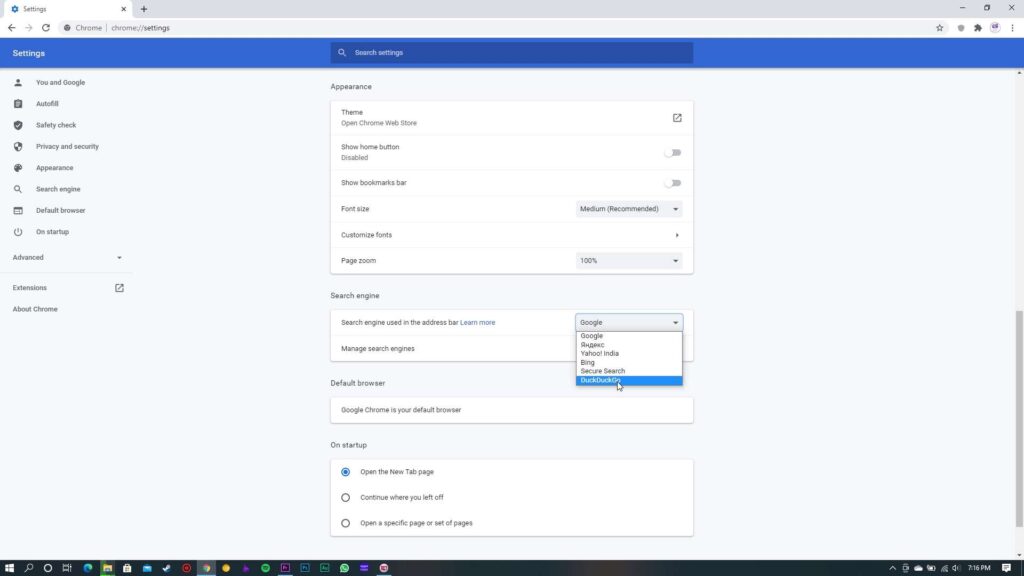 Is DuckDuckGo Really Safe & Secure?
Frankly, we don't assure anything about that but one this is for sure, as their reputation increases, their user increases. We don't think this Company (Duck Duck Go, Inc) will be a fly-by-night company. You don't believe as of January 19, 2021, more than 102 million searches are being performed on DuckDuckGo each and every day, and also DuckDuckGo was born decades ago in 2008. So there is no chance of disappearing.
Most importantly, word's most major web browsers offer it to set it as a default search engine. So, major web browsers are trusting on DuckDuckGo so why not us. Maybe it is worthy of trust and it's legit on their privacy policy.
Read More: WhatsApp Vs Messenger – What Are The Differences?
How does DuckDuckGo earn money?
Finally, you are cornered to think about 'How does DuckDuckGo earn money?" Simple, from the advertisement just like Google and others but these advertisements are not personalized at all.
For example, if you search "Scroll Saw" on DuckDuckGo then shows the advertisements associated according to your search only. Next time if you search something "Table Saw" then DuckDuckGo doesn't not only bother you to show Scroll Saw here and there as an advertisement but also combo like "Table Saw and Scroll Saw for 800$" or something like that.

Even, it doesn't remember your previous searches. So definitely, it is secure. Moreover, if you have ever used DuckDuckGo's android application – which is just as same as the browser DuckDuckGo, it also doesn't have any history. So, you can use it for your confidential searches.
Read More: Best WhatsApp Alternatives You Should Use!
So, Google Vs DuckDuckGo?
If you ask me personally, then I will not switch to DuckDuckGo unless I need some confidential searches. For daily use, I of course use Google because of its personalized search results. For me, it is very difficult to search for something specific. I always search randomly and magically Google shows me what I want to see, what information I need. So, the search personalization is definitely important for me and I think you're also as same as me but if you want to try this secure browser for some specific confidential searches then you're definitely welcome. You can use DuckDuckGo for a couple of days and see whether it can fulfill your needs or not. If it is not the carry-on for you then you can use DuckDuckGo occasionally for your confidential searches.
Watch the video below to know more about Google Vs DuckDuckGo in Hindi
Therefore, I think you have understood how DuckDuckGo works, the differences between Google Vs DuckDuckGo & most importantly, why it is more secure than Google & other search engines. If you really liked this article "Google Vs DuckDuckGo: Overall Best Vs Most Secure?!" then don't hesitate to express your valuable thoughts in the comment section below. Thanks for visiting & appreciating our work.