As the new privacy policy of WhatsApp has started to knock at our doors, some of the users find it really risky to continue using the most popular messenger app AKA WhatsApp obviously. Now, the good news is that there are a bunch of messenger applications that are really better then WhatsApp in terms of features & security but the sad thing is, we have made WhatsApp so overrated that we have underestimated other apps without realising how good they really are! Now is the perfect time to use a better alternative than WhatsApp that provides you much more beneficial features and more than enough privacy & security. Let's know what are the best WhatsApp alternatives you should use right now.
Read More: How to Download Facebook Videos On Android?!
Best WhatsApp Alternatives – Content Table
Telegram
Signal Private Messenger
Snapchat
Viber Messenger
Keybase
Skype
Telegram
We all are well aware about how Telegram has got so much popularity since the last year & frankly speaking, Telegram is the toughest competitor of WhatsApp in recent times. Having much more beneficial features than WhatsApp, Telegram is definitely the next to beat the massive user-base of WhatsApp.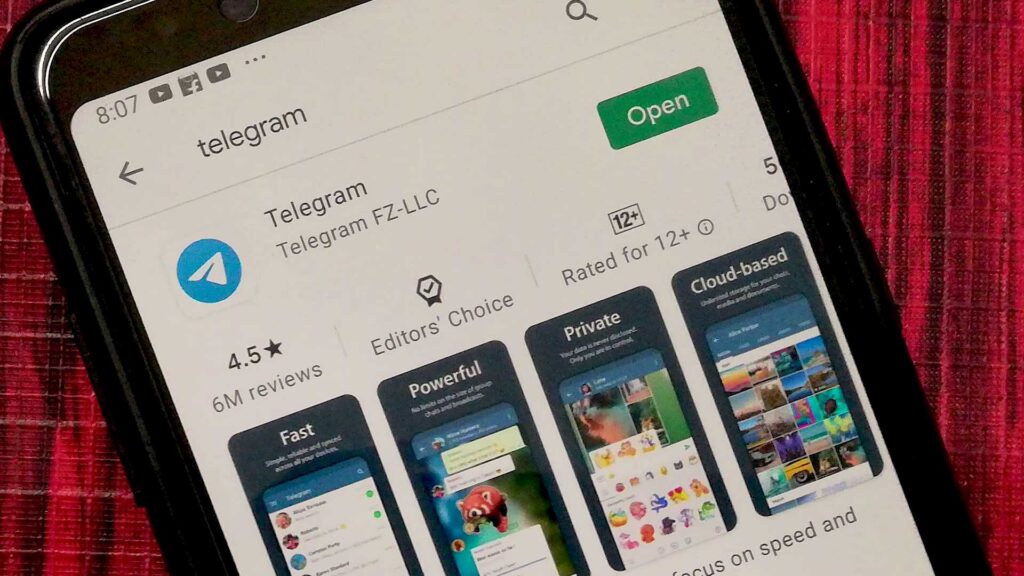 In Telegram, along with end-to-end encrypted chats, group chats, voice calls, video calls, one can also create groups of 2 lakh members.  You can also create public channel in Telegram where you can contact with other members of that channel. The file sharing limit in Telegram is 2 GB! So, you can easily send any high quality video to other persons or in groups or channels. Also, Telegram has a feature called self-destructive messages by which the messages can destruct themselves if you want so.
On top of that, there is a option of Secret Chat in Telegram in which you can chat someone who is too private & personal to you. In secret chat, neither you can screenshot the chat nor you can record the screen with a screen recording app.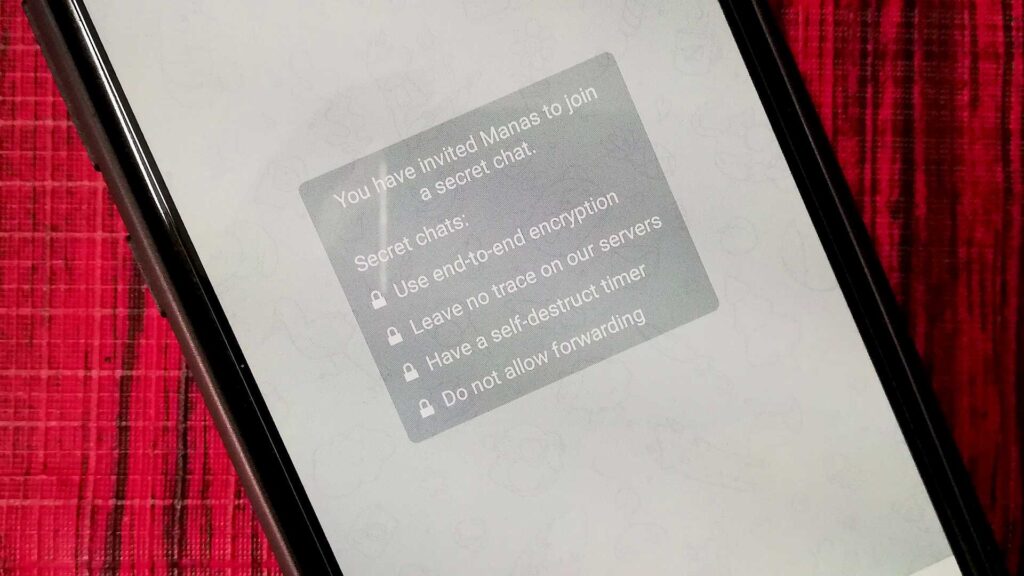 So, you can see how safe, secure & private the Telegram's Secret Chat actually is! Telegram is easily compatible with multiple platforms such as Android, iOS, Mac OS, Windows, Linux etc. In short, Telegram has so many unique & beneficial features that definitely make it the one of the most versatile messenger app & better WhatsApp alternative.
Read More: WhatsApp Vs Telegram – What Is Better Chatting Platform?
Signal Private Messenger
Signal is the most secure & safe messenger app available in Play Store but unfortunately, this fantastic app was overshadowed by the popular messenger apps like WhatsApp & Telegram until now. One of the most beneficial feature that Signal provides is the end-to-end encryption to not only chats but also voice calls, video calls & even the media file that are shared in the chats! So, this feature is enough to describe how secure & private Signal really is!
In Signal, the users cannot take any screenshots during chat in the chat section & this feature is called "screen security". Yes, this is the type of security that Signal provides. So, if you are looking for a very safe & secure personal messenger then Signal Private Messenger is the app you should use. Signal is also compatible with multiple platforms such as Android, iOS, Windows, Mac OS, Linux etc.
Although to use the desktop version in Windows & Mac computers, you must have the app in your phone just like how you use the WhatsApp in the computer.
Snapchat
Snapchat is one of the most popular social media applications in recent memory & we already know that but what some users do not know is that Snapchat is also a great messenger app & it has much more extra cool features that Facebook & WhatsApp don't have.
One of the most necessary & beneficial feature of Snapchat is; when someone chats with you in chat section of Snapchat, if  he/she takes a screenshot of the chat, you will be immediately notified by Snapchat about that screenshot.
So, the privacy & security in Snapchat is in another level for sure. Apart from that, you can obviously do group chat, video call, voice call, group video call, create self destructive messages & many more that you can ever imagine while using Facebook.  So, why don't you give it a try? Unfortunately, Snapchat is only available in Android & iOS.
Read More: Upcoming Web Series in Hindi 2021 You Shouldn't Miss!
Viber Messenger
Viber is also a messenger application quite the same like WhatsApp & Telegram but Viber has some extra special features that WhatsApp doesn't and need less to say it's a good WhatsApp alternative too.
If you have any friend or relative in the foreign countries whom you want to talk with then you can make an international call by using Viber & the surprising fact is that for the international call, it is not necessary to have the Viber app with the receiver! That means, if you only have the Viber app then you can call your foreign friend easily although for making those calls, you have to pay Viber a small amount of money in monthly or yearly basis.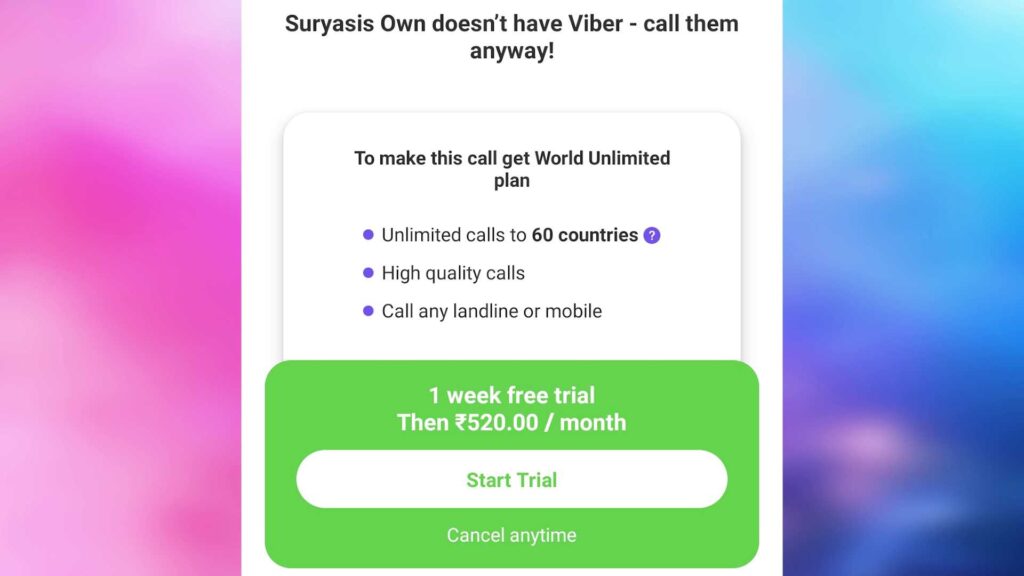 So, this is an extraordinary feature provided by this app & the rest of the features such as chat, group chat, voice call, video call, group video call etc. are as same as WhatsApp & other regular messengers. Viber is also available in multiple platforms like Android, iOS, Windows, Mac OS & Linux.
Keybase
As one of the newest messenger apps, Keybase is pretty good at taking care of user's privacy. In Keybase app, you even don't need to input your contact number or email address to create an account. Just give your preferable username & start chatting by searching someone with their username.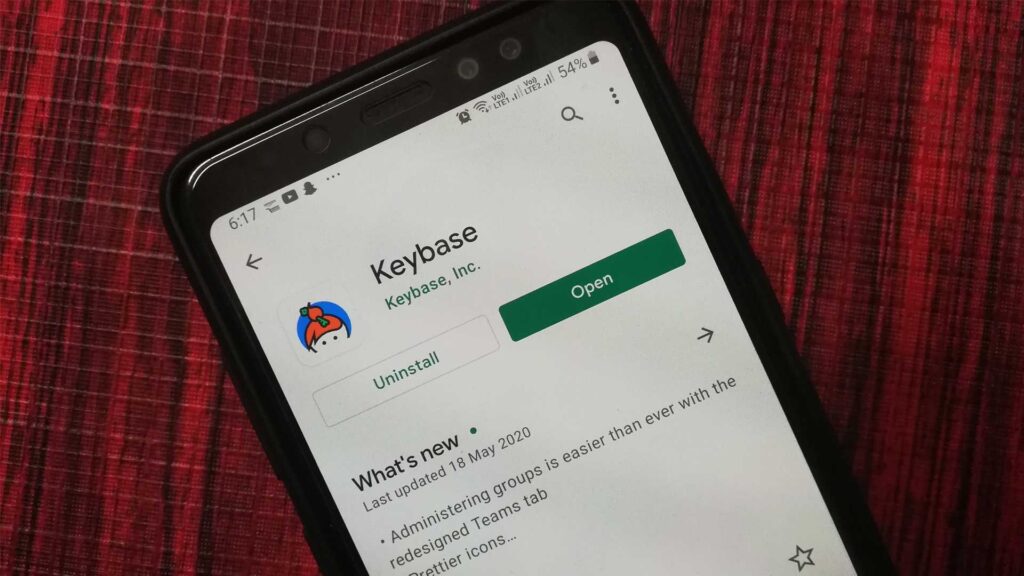 This is as simple as that. If you are amongst those who wants to keep their privacy in check then you can go for Keybase. You cannot make calls or video calls in this app as it is only a simple chatting app & doesn't work with people's phone numbers & other details.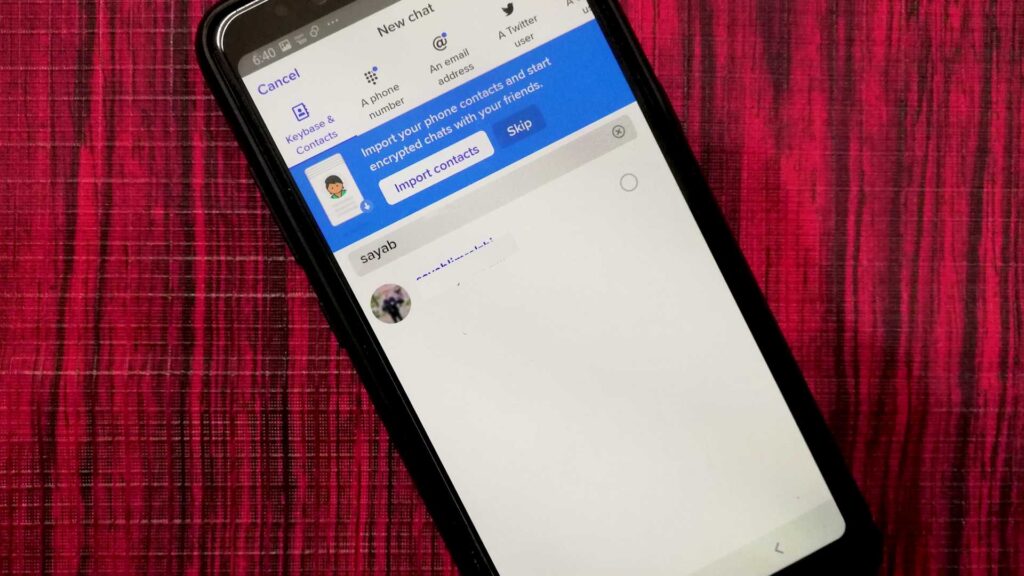 Keybase is a app in which you can chat easily & freely without worrying about your privacy. No one will come to know your contact number & vice versa. So, give it a try.
Skype
We all are very familiar with Skype & every one of us knows how convenient as well as secure Skype really is! Especially, Skype is best when it comes to video call & group video calls.
Unlike WhatsApp, Skype runs very smoothly during video calls & group video calls. Also, the chatting section of Skype is pretty cool too. But, if you want a better video chatting platform then no app is better than Skype, not even WhatsApp. Skype is definitely a much better WhatsApp alternative in terms of video calls & group calls especially. So, for better video calls, group video calls, you should go for Skype.
Watch the video below to Know more about Best WhatsApp alternatives in Hindi…
Read More: WhatsApp Vs Messenger – What Are The Differences?
Therefore, these are some of the best WhatsApp alternatives that you should use. All of them are better than WhatsApp in terms of features, security & privacy. Choose any of these apps according to your needs. If you want only chatting then Keybase is one you should go for. If you want your security in check along with tons of beneficial features then Snapchat & Telegram are best for you. If you want smooth & high quality video calling then you should go for Skype. In the end, choose what suits your need best. All of then are better WhatsApp alternatives for sure. Lastly, we hope, you have liked our article. If so, then don't hesitate to express your valuable thoughts in the comment section. Thanks for visiting & appreciating our work.