We all are well aware of the limitless benefits of running or jogging every day. If you run or jog regularly at a moderate pace, it will reduce the chance of heart attack and early death as it is a perfect cardio exercise. Running also helps you to lose extra fat of your tummy as well as the lower portion of the body and helps you to maintain a healthy weight. Moreover, running at a high pace will help to tone your lower body muscles such as quads, hams, calves, glutes, etc. Anyway, if you are serious about your running and want to track it down in detail, there are some of the best-run apps which can help you to do so. Let's know about those best run apps for Android.
Must Read: Best Workout Apps for Android! A Fitness Freak Must Try
Nike Run Club is the official run app launched by Nike in 2012. It is one of the oldest as well as one of the best-run apps for Android. It is quite the perfect running app that every runner should have. Primary features such as GPS run tracking, audio guidance by certified Nike coaches and athletes, global and custom challenges, personalized coaching plans, leaderboard competition, etc. are the reason why this is one of the top-rated running apps on Android now. The optimization of the app is fantastic too. So, if you are serious about improving your running goals, you should not miss this app.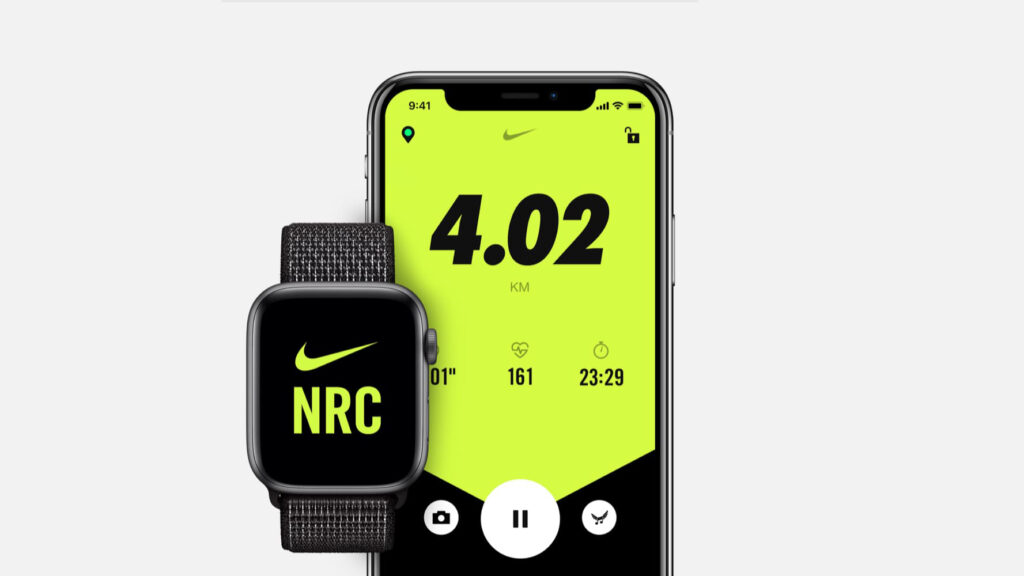 Just like Nike, Adidas also has their official running app that is we would say, is the best-run app available on Android! You will soon find out why. This outstanding app helps you to track your running and other fitness activities such as marathons, jogging, or even exercising for weight loss. It will help you to track distance, time, speed, elevation, calories burned, and other stats. This free running app also has a built-in GPS to track all your running and workout statistics.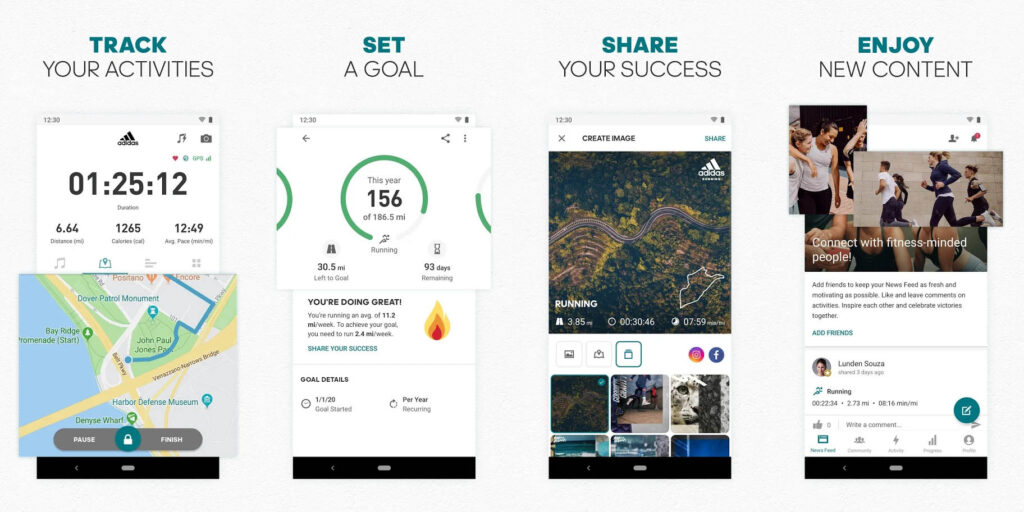 More than 120 activities like yoga, running, walking, cycling, bodyweight training, etc. can be tracked in detail by this amazing fitness app. You can also set your personalized weekly, monthly, or yearly goal to aim for your best version. You can purchase the premium membership if you want to get more exclusive features. So, you can see Adidas running app is not only one of the best-run apps but also an amazing all-in-one fitness app that every fitness enthusiast should use.
This is a cool running app that is easy-to-use and beginner-friendly. If you are a newbie in running or jogging, this app can help you more than the rest as it provides a variety of plans for beginners to improve their running and weight loss goals. With GPS in real-time, you can track pace, record route, and distance in this app.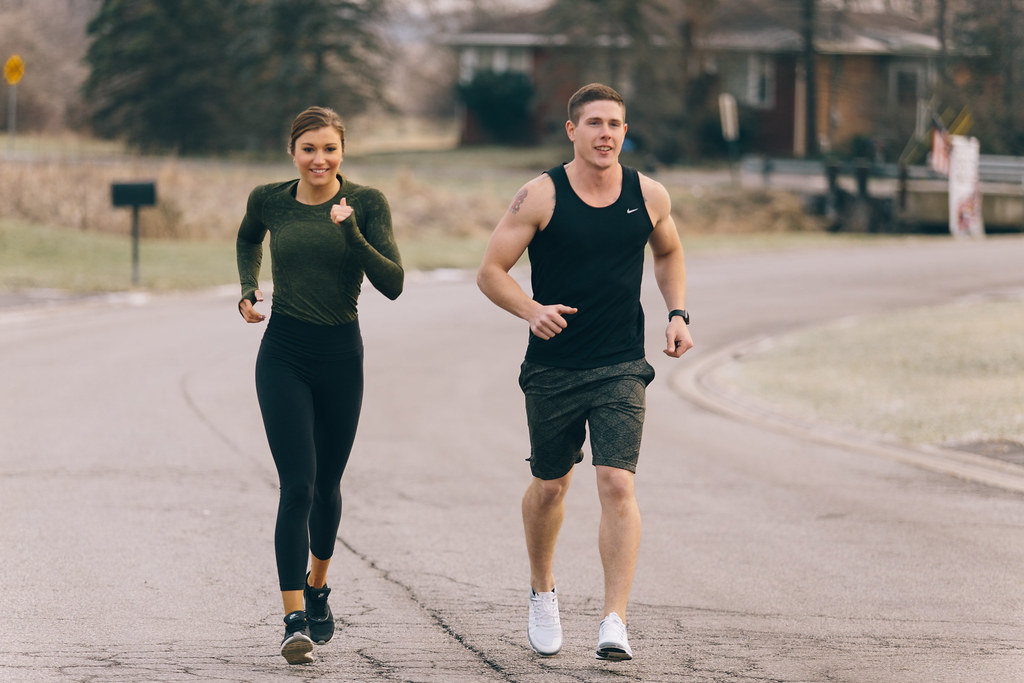 It can also track other key stats such as time, speed, calories burned, elevation, etc. From beginner-friendly walking to running with pace, this app provides plans for every type of person. In addition, you can also set weekly or yearly goals in this cool app. Thus, it is no secret why this is one of the best-run apps. The best thing about this app is; it is suitable for tracking every type of runner and jogger.
Runkeeper is one of the most popular running apps and it is a tough competitor of Nike Run Club and Adidas Running App as it offers the simplest way to track your pace, measure workout distance, chart weight loss, track biking, marathon training, and much more. Just like Adidas running app, Runkeeper also not only tracks your runs & walks in detail but also tracks bike rides, training workouts, and other fitness activities by using the GPS.
From cycling speed to running pace, from route distance to elevation and calorie burned, everything can be tracked by this outstanding app. With the help of audio coaching, you can build your own workout plans and running goals to achieve your fitness goals. Runkeeper also offers marathon training plans for marathon runners. In short, an excellent fitness app and for sure, one of the best-run apps.
Strava tracker is another great app that can track various fitness activities especially running and swimming. By using GPS, this app can track distances, routes, running and swimming pace, cycle speed, elevation gained & calories burned from activities like running, cycling, swimming, Alpine ski, hiking, yoga, and many more.
You can set your fitness challenge and according to it, you will get customizable training plans so that you can improve your fitness activities as soon as possible. This is another versatile fitness app and one of the best-run apps that you can choose to use for tracking your running and other activities.
Running Distance Tracker + is a decent app that just like other apps of this list tracks maps, calories, pace with the help of GPS & an audio coach. It is quite a user-friendly app that any type of user can easily use. This app is created for running only. So, it has all the tools that can track your running. You can see, unlike other apps, it is a pretty simple app that helps you to only track your running in detail. That's all this app can offer. If tracking your running is your only target then you can also use this simple yet cool app.
Whether it is running, cycling, walking, hiking, mountain biking, skiing, or other sports activities, this app can help you to track all of them just like other fantastic apps on this list. With the help of powerful GPS, this app can track and analyze everything from calories burned to average speed and altitude, and monitor your progress as you work towards your fitness goals. You can also get voice feedback during training. You can record your progress in your workout diary of this app. In short, another versatile & excellent run as well as fitness app that everyone should use.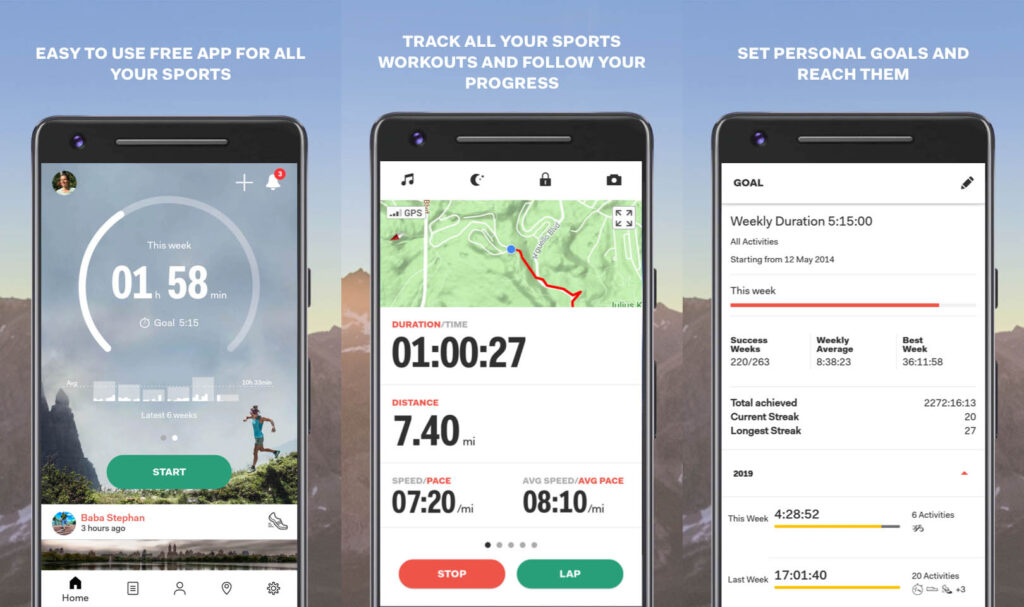 Map My Run is another popular running app that besides in-detail tracking, provides you customizable training plans, personalized coaching tips in order to improve your running. You can easily track and map your workouts to know how far you have gone in your fitness journey. Map My Run is pretty good at tracking the pace, speed, duration, distance, elevation, calorie burned, etc. Just like Adidas Running App, Nike Run Club, Runkeeper, etc., Map My Run is also a very reliable as well as one of the best run apps that one can easily choose to track running and many other things in order to improve fitness.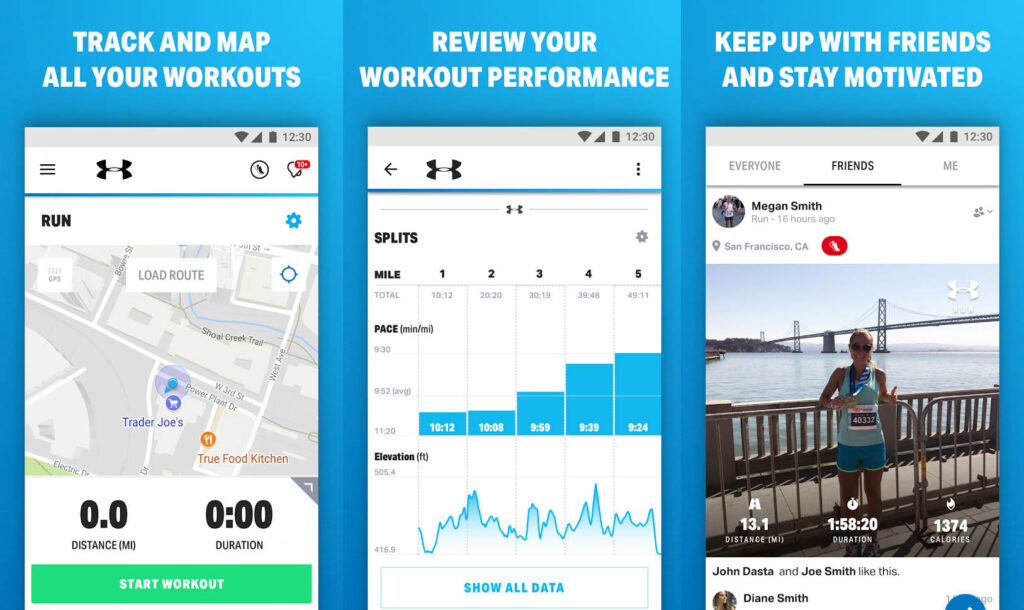 Don't Miss: How to Check UV Index? Protect Yourself From UV Radiation!
Therefore, you can see that these are the best run apps for Android that every type of fitness enthusiast can use not only for tracking their running but also for other fitness activities such as yoga, swimming, biking, jogging, bodyweight exercises etc. If you are one of them who want to improve their fitness level especially their running pace or speed or even duration then choose one of these apps as all of them are great especially for tracking running and related stuffs as mentioned above. Anyway, we hope that you have found this article about best run apps for Android helpful. If it really so then don't hesitate to express your valuable thoughts in the comment section below. Thanks for visiting and appreciating our work.