PlayStation 5 has dropped a few weeks ago and already there are plenty of titles to play because of its backward compatibility. PS5 is capable of automatically remastering backward compatible PS4 games without any developer input via 'Game Boost' so, it is a great excuse to replay your old favorite titles again on the PS5. PS4 was launched back in 2013 since then PS4 is getting richer and richer by having plenty of titles over the years. That rich library includes tons of AAA games exclusive to the PS4: Spider-Man, Bloodborne, The Last of Us Part 2, and God of War, to name a few. And then, of course, there are the cross-platform titles and indie games. Of course, you shouldn't abandon your faithful PlayStation 4. Right now, the device has one of the best catalogs in console history. As we're going to mention the best PS4 games 2020, it will also give an advantage over your old PS4 Pro. The list of best PS4 Games can be long enough and will be going out of control so that I have summarized it and picked my all-time best favorite games that you Should Play on your PS5.
Read More: PS5 Hidden Features You Don't Know!
Red Dead Redemption 2
'Rockstar Games' hits the community with Red Dead Redemption 2 in 2018 which is considered as one of the top PS4 games. This is an action-adventure, fully open-world, first- and third-person western-style shooting game. You play as Arthur Morgan, a gunfighter of a gang named 'Van Der Linde'. Arthur must deal with the decline of the Wild West while attempting to survive against government forces and other adversaries in the American frontier.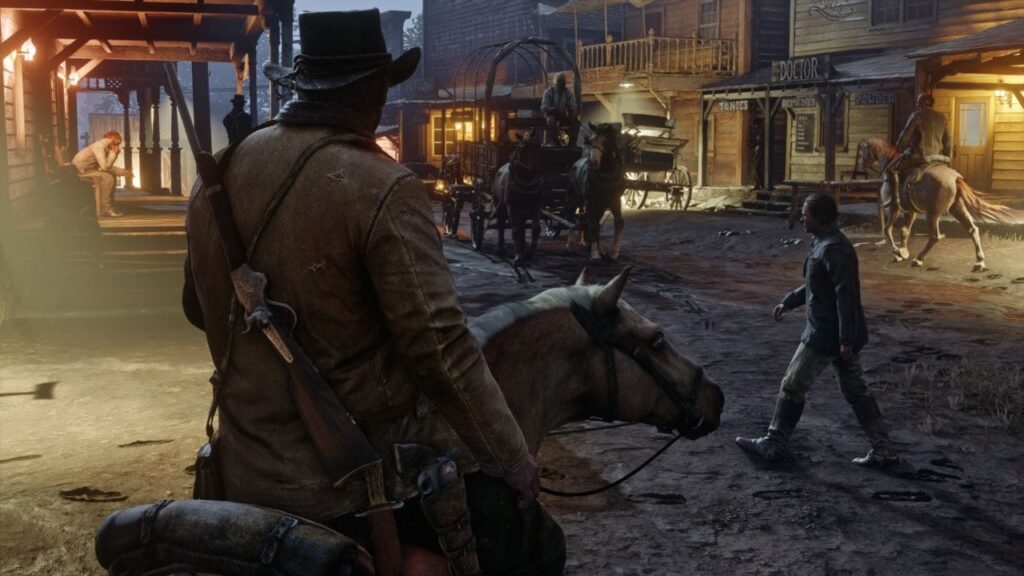 The game always keep you busy in its interactive open world. You can play story missions, side quests, mini-games, activities like hunting, horseback riding. I would say you can spend plenty of hours in this game. To complete the story, you need approx. 40 to 60hrs to complete but you can enjoy the side missions for plenty of hours without getting bored. I would say this is one of the the best PS4 game that you shouldn't ignore on PS5.
Horizon Zero Dawn
Horizon Zero Dawn is a multi-award-winning action role-playing and best PS4 game (in my opinion). Reason to include this game for its incredible visuals and graphics. I think in terms of graphics this is the finest game I have ever seen. By experiencing Aloy's entire legendary quest to unravel the mysteries of a world ruled by deadly Machines, you can uncover her past, discover her destiny, and stop a catastrophic threat to the future. She has to face devastating, tactical attacks against unique Machines and rival tribes as you explore an open world teeming with wildlife and danger. Undoubtedly, this is one of the best if not the best PS4 games in 2020.
Assassin's Creed Odyssey
Assassin's Creed Odyssey is a great addition to the epic Assassin's Creed RPG franchise. Odyssey set in Peloponnesian War between Athens and Sparta at year 431 BCE. You can choose between two different individuals; Alexios and Kassandra whatever you choose, he/she is a mercenary who fights for both sides as they attempt to him/her family. As the story progresses as a player, you will know the relationship between the two characters. Alexios and Kassandra are brother and sister. If you choose Kassandra then Alexios is your younger brother and he will be Deimos – a strongest weapon and a member of 'Cult of Kosmos'
Odyssey is graphically stunning & one of the best PS4 games which will take you to the heart of Ancient Greece, easily securing it a place in our collection of the best PS4 games. Just make sure you have the time to play it because there are over 100 hours of content to enjoy here. I however played around 172 hrs. and still, I haven't finished the game!
Shadow of the Tomb Raider
Despite having other cool open world games, Shadow of the Tomb Raider is one of my favorite action-adventure games. On the 19 November 2018, Square Enix published this game as a sequel of Rise of the Tomb Raider. After all the events of Rise of the Tomb Raider, its story follows Lara's adventures through the tropical regions of the Americas to the legendary city Paititi.
Through the main storyline, Lara has to fight the paramilitary organization Trinity and racing to stop a Mayan apocalypse she has unleashed. Lara must master a deadly jungle, overcome terrifying tombs, and persevere through her darkest hour. As she races to save the world from a Maya apocalypse, Lara will ultimately be forged into the Tomb Raider she is destined to be.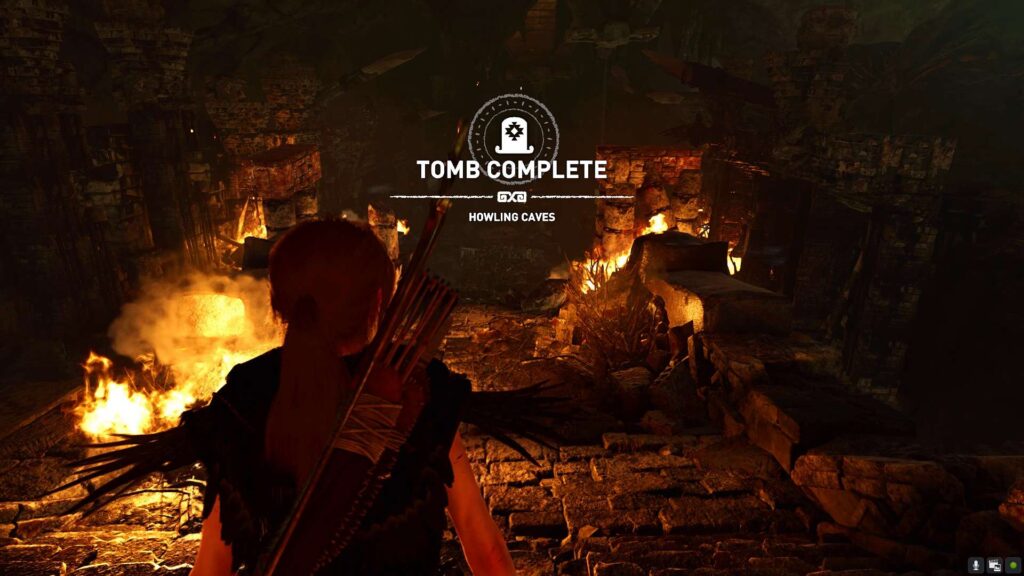 Besides main storyline there are plenty of side quests are available. By playing them in between the main story you can achieve many different abilities and skills that make Lara stronger witch will help you to complete the story with more deadly manner.
God of War
Most consistent series I have ever seen and most hyped 2018 PlayStation 4 game too. Taking Kratos from Greek to Norse mythology, making him a father, and focusing on narrative as well as completely revamping combat has made God of War a welcome refresh for the franchise. We should say that it's not to be missed if you're interested in the best PS4 games. We're hoping that a God of War sequel is on the cards.
Last of Us Part 2
The Last of Us 2 is a sequel to The Last of Us. The plot continues after the 'The Last of Us' events. Definitely, this game is a masterpiece. Not only for the mechanics and character development of the game but also the graphics of it takes the video game industry one step ahead. Thus, it is also one of the top PS4 games in 2020. All we can say is, if you have played the first game then it would be a crime to miss part 2 and if you're on PS5 then graphically this game will be automatically remastered by the AI call 'Game Boost' then it looks more fascinating.
Apex Legends
Apex Legends is completely a battle Royal game like PUBG developed by Respawn Entertainment. It is set in the Titanfall universe where teams of three go up against 57 other players to try to gather loot and be the last person (or squad) standing. However, unlike Fortnite and PUBG, Apex Legends sees players take on a class, each represented by a unique character. Just imagine if Fortnite and Overwatch are mixed together. It is a perfect battle royale game for those who enjoy the genre's premise but can't get on board with Fortnite's building or PUBG's competitiveness – and it's free. Plus, different classes, abilities, and limited-time events make for a more dynamic experience overall.
Marvel's Spider-Man: Miles Morales
Marvel's Spider-Man: Miles Morales is a graphically beautiful game, and a fitting sequel to 2018's Marvel's Spider-Man. 2018's Spider-Man was just awesome and it's remastered one (For PS5) is really great. Look the image below the Peter Parker looks like Real Peter Parker Played by Tom Holland.
So, you can guess why this is one of the best PS4 games in 2020 & how much good its successor is. No doubt that means it's a more condensed experience overall, though no less entertaining. Expect spectacular, jaw-dropping set pieces, Hollywood-rivalling voice acting, and sensational HDR implementation throughout (if you have a capable display).
Read More: PS5 Vs PS4 Pro: Should You Upgrade?
Bottom Line…
In the concluding lines, it is certain that the list of best PS4 games is almost never-ending but here we are listing the only AAA games that are top-rated, very popular, and our all-time favorite ones. You can also have other games in your mind that you can play on your new PS5. Alright, we hope that you have really liked this article. If so then don't hesitate to express your valuable thoughts in the comment section below. Thanks for visiting & appreciating our work.