So, think of it; you have a very old PC which doesn't have enough juice to handle modern AAA games and by judging its hardware configuration, you have discouraged too much and thought, " no games can be played on my PC". No, buddy, you're going in wrong direction. Game developers always design such games that can be playable in almost any hardware configuration. So, you need to find them according to your taste. Yes, thinking of playing modern AAA games on it nightmare for you but if you pick some older games mixing with some modern titles, you can get a list of quality games for your old PC. That's why, for your convenience, we have created a cool list that should be eye catching for everyone. Frankly speaking, almost 3 years ago, before becoming a YouTuber and a full-time content writer, I also used to count myself as a potato gamer and finding some games for my old PC. Back then, my PC specs was:
CPU: Intel Pentium
Graphics Card: GT 610
RAM: 4GB
HDD: 4TB
PSU: 450W
I know, this configuration is obviously too much underpowered for most of the modern games but we will try to find some games for this old PC. Don't think, I have never played in this machine, obviously, I did but now this machine is abandoned but for you guys, I have again started the machine to find some games that you can play on your old PC. At first, we talk about some older games that were heavily rated and also my favorite ones then we talk about some modern games that we can play in this machine.
Read More: [Ten] Open World PC Games that You Should Play
Wolfenstein (2009)
Let's start with a game that consists of supernatural creatures. Yes, you will find lots of them in the game environment. Both have different abilities which they will apply to kill the main protagonist William "B.J." Blazkowicz – an American spy and his crew. The story starts during the period of World War 2 where Nazis have gathered the material to access the "Black Sun" dimension.
They use the energy from this dimension to make different weapons and suits. This energy also comes super handy for Blazkowicz. 'Thule Medallion' – A mysterious artifacts created by the extinct Thule civilization to harness the power of the Veil AKA "Black Sun" dimension. The artifact uses the 'Black Sun' energy to provide mysterious powers to BJ. As the game starts, a crystal will be provided by an NPC (Non-Playable Character) named 'Kovlov'. By inserting the crystal into the Medallion, BJ gets the ability to enter into the Veil, a barrier between the real world and a dimension known as the Black Sun. In the Veil, the player is able to run faster, jump higher and walk through doors that have the Black Sun symbol.
The player later gains three more extraordinary abilities; Mire: slows down time, and can be upgraded to allow BJ to move at normal speed and produce a disintegrating shockwave, Shield: protects BJ from most non-melee attacks and can be upgraded to reflect attacks back at enemies and disintegrate some enemies on contact, and Empower grants: increased damage and can be upgraded to allow the player to shoot through first weak and then solid cover. All of these powers also activate the standard Veil power, and the three can be combined as the player wishes. More abilities uses more veil power. When it is finished, device recharges it slowly but when player gets 'Veil Pool' the energy recharges instantly. This game is designed in first person shooting perspective. despite such mythical objects, you will get different guns to finish the enemies. You can also carry multiple weapons and use them according to your need.
Far Cry
On 2004, with Far Cry, Far Cry franchise was started. We all know, how much this series is popular. From the Far Cry 3, its popularity is skyrocketing over the years. Though Far Cry 3 is an awesome game but it isn't playable on every computer. So, I have decided to include the first game of this franchise 'Far Cry'. Just like every Far Cry game, Far Cry is designed in first person perspective. Awesomeness about the Far Cry franchise is that you are getting closer with the nature.
You can experience awesome great natural beauty in this game and as you know, when there are such beautiful things in the world there are so many dangerous things actually exist too. The game world is not different. In-game world, there are 'Trigens' – some kind of mutant humans designed artificially. According to the game story, some kind of mutagen was designed to enhance the strength, speed, and endurance of humans.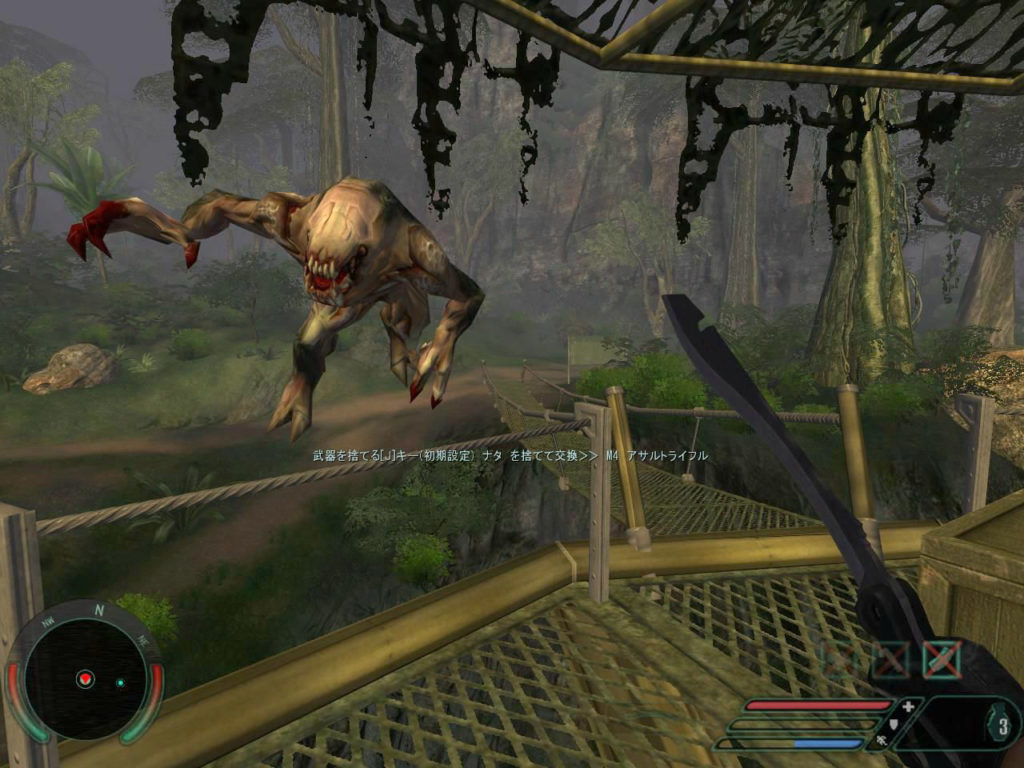 The experiments yielded good results in terms of strength and speed enhancement, but the mutation had a horrific side effect; all Trigens became horribly deformed beasts, and their minds got torn apart by an overwhelming primal urge to kill and feed. Our hero, Jack Carver has to defeat all of them along with highly trained mercenaries whose instruction was "See & Kill".
Players can carry a maximum of 4 variable weapons in the weapon holster like a sniper, machine gun, LMGs, Rocket Launcher, etc. To travel distances on the game environment, you can use different buggies, boats with different rocket launchers, and machine guns equipped.
Also, you can also use 'Hang Glider' on some of the levels to travel distances. Unlike other games on the Far Cry franchise, this is not an open-world game. Every game level you get a very limited space to play with but because of the awesome storyline and game mechanics, I can assure you that you will definitely enjoy this game.
GTA 4
Previously in this article, I have mentioned my old PC specs. Which was a pretty decent back then, especially from where I belong. I build that PC on 2012. Then very few people own a computer here so the specification what I got was impressive for them. Anyway, I have played GTA 4 with my friends on that PC. At medium settings,
I got around 20 to 24 FPS on this game which is not great still playable. With an awesome action-packed storyline and a lot of side missions and impressive locations in the game, the environment impressed me a lot then. Also, it is should not be forgotten that the advance AI makes the game best on its time.
Terrorist Takedown 2
Terrorist Takedown 2 is a very basic first-person shooter PC game available only for Microsoft Windows which requires very little budget and requirement of your PC developed and published by City Interactive in 2008. So, if you have an old PC, this game can be one of the smoothest games for your old PC. This game possesses a very decent storyline which basically means you are the only to survive and you have to kill almost everything that moves! The missions are limited into simple run-and -gun style. You have to search the enemies, kill the enemies and escort the hostages to safety. If you are really in love with the shooting games, you can stay fully entertained while playing this game until the missions becomes monotonous. Still, you should give it a try. At least, this game provides unlimited shooting actions with this low budget.
Batman: Arkham City
Developed by Rocksteady Studios and published by Warner Bros. Interactive Entertainment, Batman: Arkham City is a 2011 third-person action-adventure open-world video game released and available on PlayStation 3, Xbox 360, Microsoft Windows, Wii U, OS X, PlayStation 4 and Xbox One based on the DC Comics superhero Batman. This game is a sequel to the 2009 video game which is Batman: Arkham Asylum.
The main storyline of this game is pretty interesting. Batman is imprisoned in a super-prison of the Arkham City where he have to uncover the secret truth behind a sinister scheme which is well-planned and arranged by the facility's warden. You have to play with the Batman along with the help of stealth tactics and free flow combat system by which you can incapacitate your enemies. During combat and exploration, your can use your detective skills, stealth abilities and extraordinary gadgets for your help. By progressing in the main story, you can freely move your Batman around the Arkham City prison to interact with other characters, undertake new missions, unlock new unknown areas. You can also play the side missions in order to unlock additional content and collectable items. Arkham City provides Batman the latest ability to glide using his cape unlike Arkham Asylum. You can upgrade and strengthen your Batman by gaining experience points to level up and purchasing upgrades for bat suits and gadgets from the in-game shop. You can also purchase and collect stealth abilities and combat skills to make your Batman more skilled during combats.
The total game contains approximately 40 hours of gameplay and for the main missions, a total of 25 hours of gameplay is provided and the rest is for side missions. Batman's ally Catwoman is another playable character who has her own storyline and missions that can be played in parallel with the main plot. After finishing the main story missions, a new game mode; "New Game Plus" can be played in which the player can replay the whole story mission again with their Batmans along with all the skills, gadgets, experiences, suits, abilities they have earned in the main story through the enemies, in this mode, are tougher to beat and the locations can be different from the previous story missions. Therefore, what are you waiting for? Download it right now and live like the greatest detective superhero of the world!
Bright Memory
The story behind the development of Bright memory is very interesting. A single and independent Chinese developer developed this game in his spare time. His development team is FYQD Personal Studio who has released the "Episode 1" through Steam's Early Access program for Microsoft Windows on 12 January 2019 but on 26 March 2020, this game became independent by leaving the early access when it has been added more episodes.
Bright Memory is a first-person shooter hack and slash single-player action video game that runs with an episodic story available on Windows, iOS, and Android. This game has now 3 hours of gameplay in total but it is still in development in order to make it a full-length game under the title; Bright Memory: Infinite.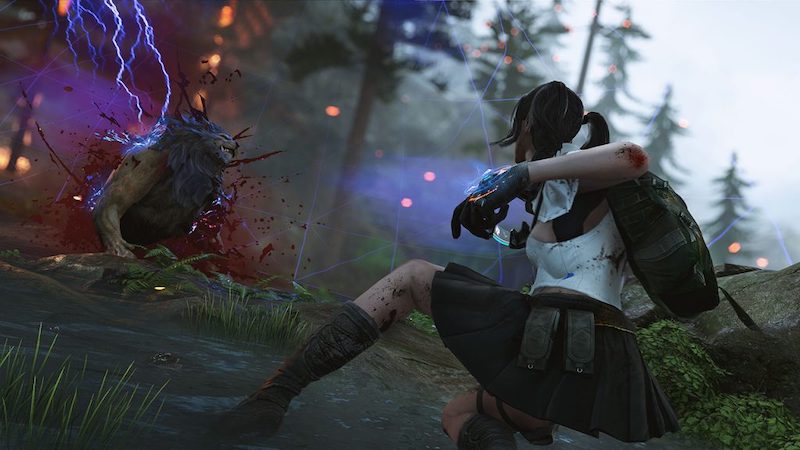 Generally in this game, you have to kill the enemies with melee weapons. You have to take control of the character named Shelia, who uses guns and a sword and she also possesses supernatural abilities such as psychokinesis and unleashing energy blasts. You can combine all types of those attacks to creatively defeat your enemies. All of your creative attacks will be rewarded letter grades by the game somewhat similar to the game "Devil May Cry". If you become successful in combat, you will be rewarded experience points that can be used to augment character's skills and unlock more amazing skills like stopping time. Not only bloodthirsty action, but also some puzzles are featured in this game to make it more interesting. Those puzzles need to be solved to go further in the game. This game is cool and you should try it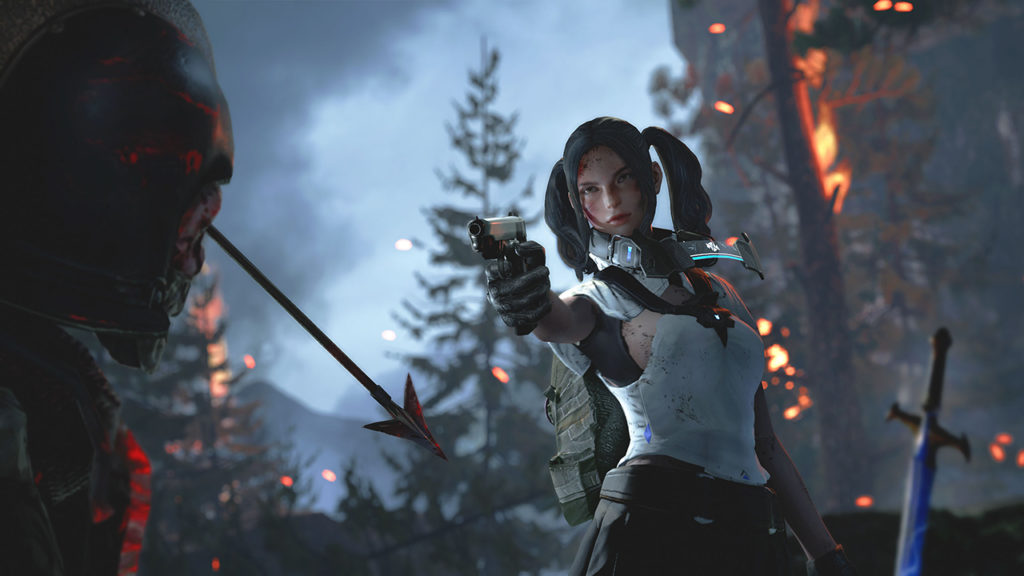 Fortnite
As PUBG is a paid and resources hungry game, players choose Fortnite as it's an alternative option. We can play this 3rd person multiplayer shooting game at any kind of PC. It doesn't matter whether it's very powerful or not. Here 100 players are thrown into the map. Time passes and the borders of the playable area shrink until only one individual or team, is victorious.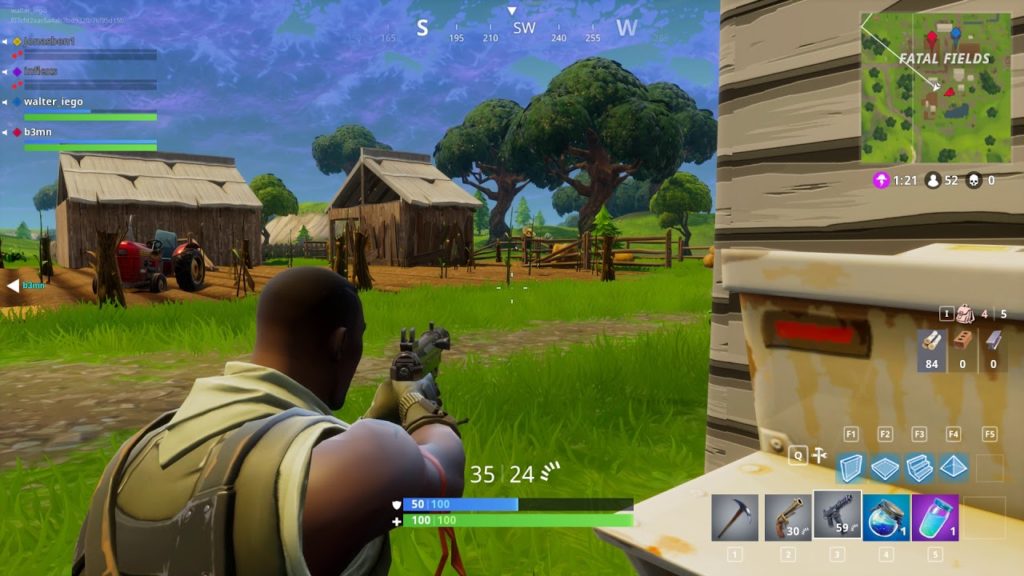 Once you've parachuted and landed, you need to raid buildings and loot chests for weapons. You can also build structures anywhere you like. That's obviously different than PUBG and it should be mentionable that there are so many characters to choose from. Different character means different capabilities. Over time you can unlock them and use their capability on the battlefield. This is one of the most popular games on PC and you should definitely try on your old PC.
Bullet witch:
Though Bullet Witch was released on 2006 on XBOX 360 but recently on 2018, this game was ported into the PC. Since Bullet Witch was technically and gameplaywise pretty old-fashioned but if you think that this game fills lousy and awkward today, then you're completely wrong. Maybe it's just because the game was outdated on arrival but it hasn't aged further – as strange as it might sound. Despite its drab looks, mostly ho-hum action and clunky gameplay, I had fun playing Bullet Witch.
Frankly speaking, I didn't leave the game unfinished but saw Alicia's and mankind's tale to the end. With effective visuals and exciting environments such as many supernatural objects and creatures, players can easily enjoy the greatness of this game. By using different magic spells, and a special broom-like gun, Witch Alicia has to defeat many demons and creatures from the underworld, and at the end, she has to take a part at a massive final boss fight which is really awesome to witness.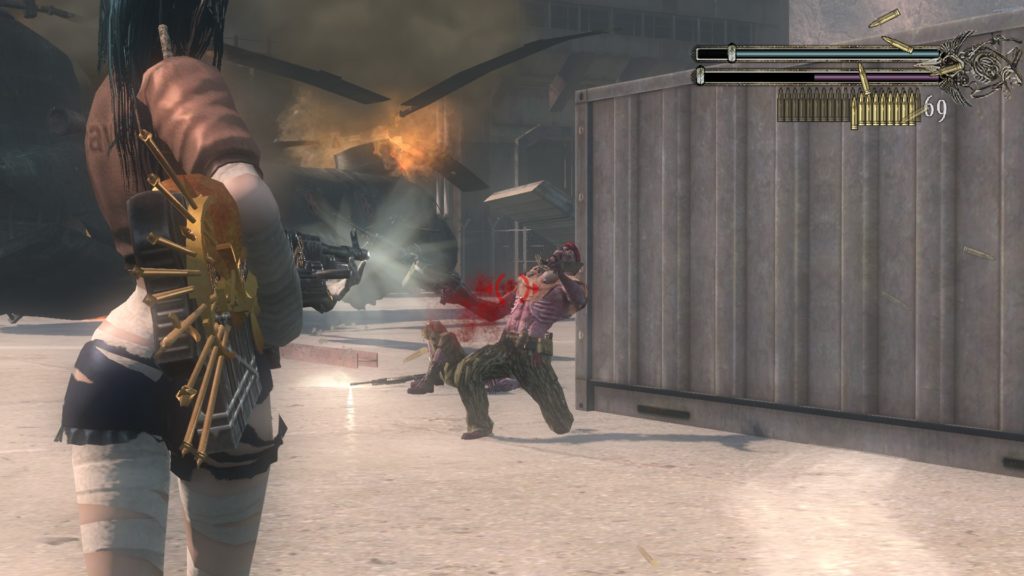 A full playthrough takes just a tad over three hours but 18 extra missions, including remixed chapters and challenges with variable conditions in each, like not being able to use spells, will you keep busy after beating the game. Obviously, graphics and character designs are not as good as now but because of the modern and mythical storyline, this game is really awesome.
Read More: [Best] Low MB Games For Your Potato PC
So, these are my top 10 picks. I will extend the list over time. Obviously, it's very hard to find games for old PCs that are underpowered too. I have tested every game on my computer before writing this article. So, by appreciating my hard work, please share this article to your friends and family and also don't forget to comment down below to encourage me to do such hard work if you really like this article about "[Best] Games For Your Old PC That You Should Try". Thanks for visiting and appreciating my work.