After gaining massive amount of popularity in the gaming field of PC, Battle Royale games have started to gain a significant amount of craze and popularity in Android too. The launch of famous battle royale games like PUBG, Fortnite into the world of Android games really starts a new era of battle royale games for mobile gamers. Like PC gamers & console gamers, mobile gamers can also enjoy the same legendary battle royale games with almost same fun as well as excitement. If you are not familiar with the games of this famous genre and you want to try playing some of them then you have come to the right place as we have listed some of the best battle royale games available on Android. From Pubg to Fortnite, you can get a full list of best battle royale games in this article. Let's know all of them right now!
Zooba: Free-for-all Zoo Combat Battle Royale Games
Wildlife Studios
Survival Shooter/ Battle Royale/Action |124 MB |Free (in-app purchases) | 10M+ Downloads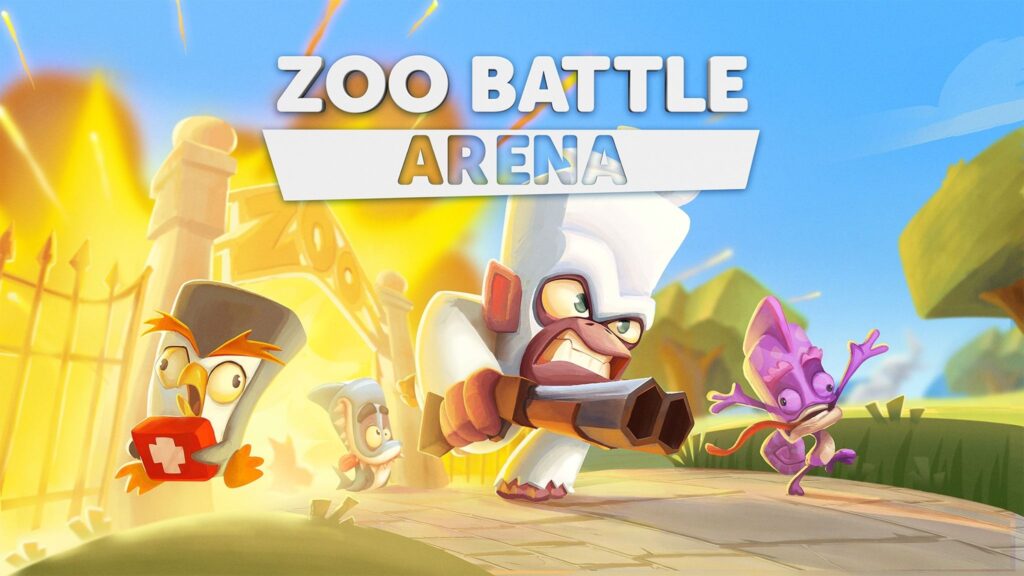 Zooba is not only one of the best battle royale games but it's also one of the most unique ones right now. In this epic battle royale game, you have to brawl with other real-time players in order to become the king of the zoo. This is not only a normal battle royal game rather it's an adventurous action-packed survival battle royale game where you have to choose your preferable animal characters & upgrade them in order to play with them!
The combination of MOBA play style & battle royale game mode provides the players an adrenaline-filled fast-paced adventurous experience! There are different multiplayer survival game modes available in this game. The controls of this game are very easy & the graphics are very eco-friendly. Zooba is a very cool & unique battle royale game and you should try it once.

Battlelands Royale
Futureplay
Survival Shooter/ Battle Royale/Action |109 MB |Free (in-app purchases) | 10M+ Downloads
Want an unique type of battle royale game which comes with very less size and is very easy to play? Well, guess what? Battlelands Royale might be the game you are looking for. Fight for survival in an epic last man standing multiplayer battle royale but not as you know it! With 32 real-time players and with 3-5 minutes battles, this game offers non-stop carnage. Battlelands Royale features very simple battle royale game mode that needs no waiting in lobbies, no complicated menus to navigate. You have to just play, parachute, loot, shoot & survive as the last man standing.
Simple yet funny style of gameplay makes Battlelands Royale ubest free to play battle royale games for Android today. You can also play with your buddy to conquer the arena together which means this game offers multiple game modes too! There are many characters whom you can earn in this game. So, this is definitely not a conventional battle royale game rather it's an interesting as well as unique one. You should try it at least once if you are really a battle royale lover.

Rocket Royale
GameSpire Ltd.
Survival Shooter/ Battle Royale/Action |146 MB |Free (in-app purchases) | 10M+ Downloads
Another interesting type of battle royale game is here! In this unique battle royale game, the player has to build a rocket, craft forts & lastly, survive the ultimate battle royale! The name Rocket Royale perfectly makes sense as the main goal of this game is to build a rocket and fly away from the island. Seems so interesting! Isn't it? You have to find crafting resources from falling meteors in order to build a rocket and after building your rocket, you have to defend it from other players who of course want to hijack your rocket. You can also collect other resources to build fort, towers, sky-bridges & many more to defend your positions!
Pocket Royale is so unique that it even has no parachutes or shrinking dead zones rather it has portals to navigate your way around the island! So, you need a lot of tactics to play this game. This unique yet one of the best battle royale games offers a 100% destructible open-world environment which makes it even better! You can destroy or dismantle everything in this game like every building. Rocket Royale offers multiple game modes like Solo, Duo & Squad up to 3 players per team. You have to play with 25 real-time players in this battle royale game. This game has so much more in just 100 MB of size and it's very optimized for every type of smartphone so if you have a low-end Android phone, you can still play this game without any lagging or low FPS issues. I personally have played this game & I really recommend all of you to play this unique battle royale game with your friends to enjoy the ultimate fun of creativity & massive destruction!

Read More: [Best] Games for PC in Racing Genre
Gerena Free Fire
Gerena International Private Limited
Survival Shooter/ Battle Royale/Action |509 MB |Free (in-app purchases) | 500M+ Downloads
Free Fire is one of the best, if not the best battle royale games that is available on mobile. The gameplay is very simple yet full of intense actions. Each game is about 10 minutes and in that time 50 players are placed on a remote island where they have to fight with others for survival. The last man standing will be the winner. You can also create a 4-man squad along with in-game voice chat to stay connected and battle together with others. The vast map where you will be placed is an open world and you have the opportunity to explore it as much as possible in that time, with vehicles or without vehicles. This is the game that gains most of the popularity along with PUBG into the battle royale category games in Android so it's quite obvious to have this game in our list of best battle royale games for Android.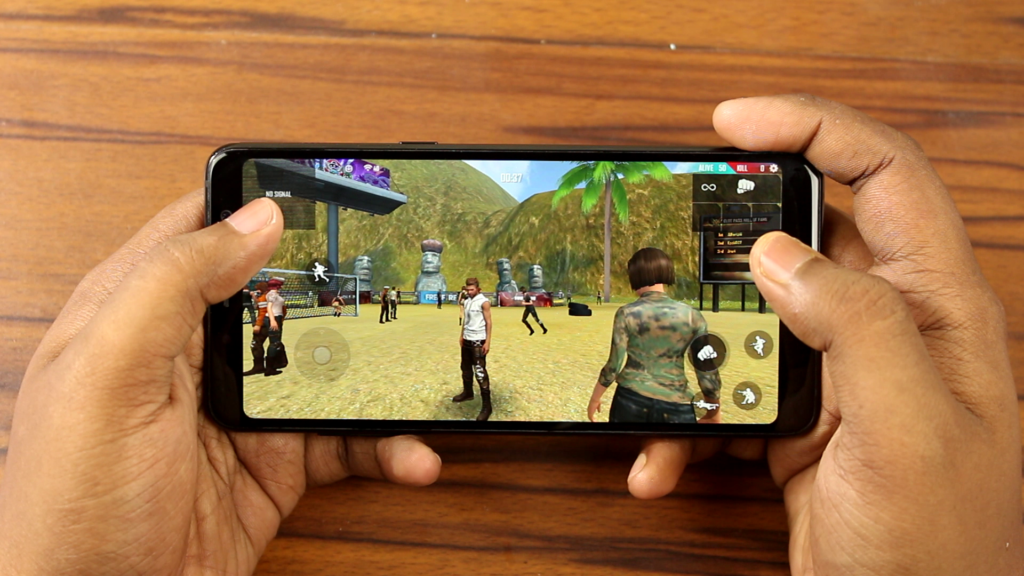 If your device is not strong enough to support PUBG, you should choose Free Fire as it is as awesome as PUBG. I am not explaining much about Free Fire as it is too popular to be known for everyone. If you want to play it, don't ever hesitate, rush to the Play Store to install it as early as possible and you will come to know how outstanding the game really is!

Call of Duty®: Mobile
Activision Publishing, Inc.
Action/Survival Shooter/Battle Royale|1.7 GB |Free (in-app purchases) | 100M+ Downloads
Activision's greatest creation, Call of Duty is already a very popular & successful video gaming series in computers which is why, when they launches a Call of Duty game for smartphones, it gains a huge amount of hype & success in a very short period of time. Matter of fact, in just a couple of week, Call of Duty: Mobile crossed the border of 50 million download in the Google Play Store!
100 player Battle Royale battleground? Fast 5v5 team deathmatch? Sniper vs sniper battle? Call of Duty: Mobile has it all! So, you can't be bored playing this game as it offers so many multiplayer game modes along with iconic maps to explore. Activision has designed this game exclusively for mobile phones so that one can get the console-like experience without having a PC or console. With quality HD gaming & tons of multiplayer game modes like Team Deathmatch, Frontline, Free For All, Search and Destroy, Domination, Hardpoint etc., this game really has brought an evolution in mobile gaming. Lastly, it you're really searching for a cool battle royale game, you should not miss this one.

Player Unknown's Battlegrounds (PUBG)
Tencent Games
Survival Shooter/Battle Royale/Action |1.6 GB |Free (in-app purchases) | 100M+ Downloads
So, the winner of "2018 Game of the Year" is on the list of best battle royale games! Seems obvious? Yes, of course. PUBG is not only one of the best survival shooter battle royale games today but It's also an awesome open-world game. As this game possesses immense popularity, I don't think that I have to discuss much of its gameplay and features. Still, for the people who don't know much about this game, I am explaining it briefly.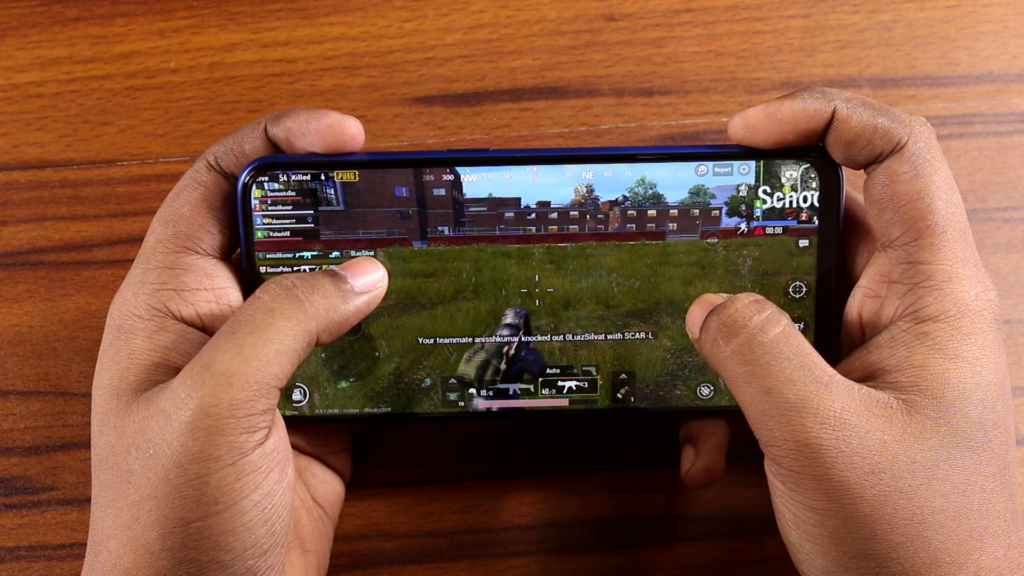 Basically, this is the mobile version of the PC game where you have to survive in the epic action-packed third or first-person shooter 100-player classic battles, payload mode, battle duels, fast-paced 4v4 team deathmatch, and zombie modes. You have to be the last man standing to win the match. With extraordinary console-quality gaming and graphics, you can do anything you want. From voice chat with your friends to training your character, everything is possible here! Huge realistic maps are provided by this game where you can go anywhere you want, do anything you wish. So, this is the shortest possible way to describe this game. Download the coolest battle royale action game ever from the Play Store to enjoy the game and to know the rest of the features and gameplay.

Read More: [Best] Games for Your Old PC That You Should Try
The only thing I am recommending you i.e. make sure your device is strong enough for this game as this app needs huge additional data to play otherwise it will lag and slow down your device. If your device is not so strong, you can go for PUBG Lite which is the lighter version of the main game or you can go for other popular open battle royale games such as Gerena Free Fire and others mentioned in this article.
Therefore, these are some of the best battle royale Android games that you can definitely enjoy playing. So, don't waste time thinking too much. Install your favourite one for unlimited fun. We hope, you guys have liked this article of best battle royale games for Android. If so, don't hesitate to comment down below to express your valuable thoughts about it. If you have any other awesome battle royale Android game in your mind, inform us about it too. Thanks for visiting & appreciating our work.