I don't like Tablets, especially Android Tabs for many reasons. I think this is a sector in which iPads really dominate the market. Once Tablets became extremely popular but then their popularity has fallen. Even after 2019, Google has announced they will not make any Android Tablets sooner or later. However, that doesn't stop third-party manufacturers from designing Android Tablets. Frankly speaking, lower-end and mid-range Android tablets are mostly garbage. With lack of processing power, garbage camera, and uncertainty of Android updates, or security updates make it even worse. If you're really an android fan and don't consider iPad then let me tell you a few more reasons why you shouldn't buy an Android tablet.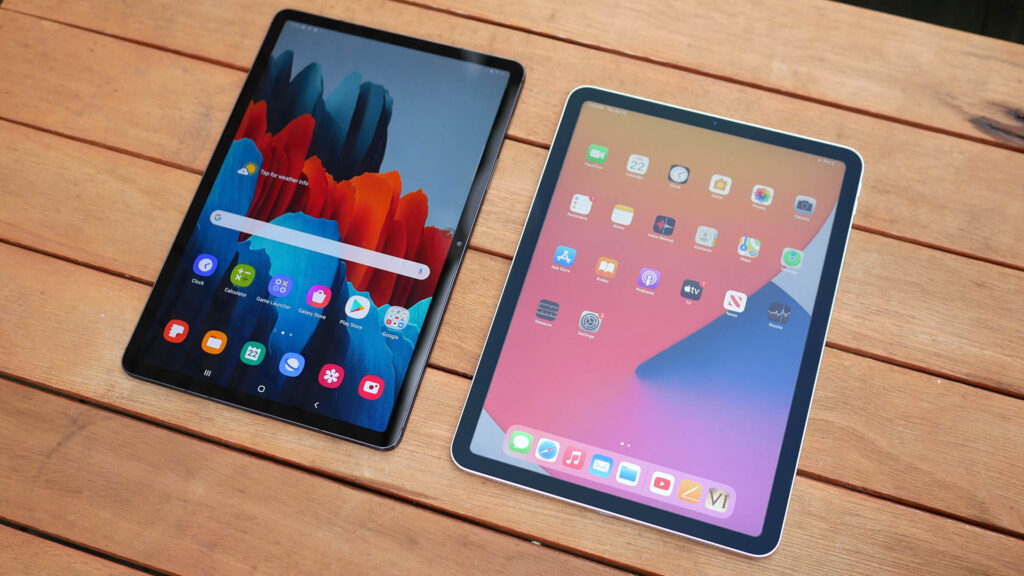 Android Tablets are Expensive
I have already mentioned until you are paying so much the specifications of Android Tablets aren't much adequate. Exceptions do exist though. The only thing you get is a big screen. This is definitely not acceptable. In that price range, we can easily acquire an Android smartphone with a good camera, a nice display, and lots of processing power. If you are thinking of purchasing high-end tablets then it's also a pointless decision because, with that price tag, you can get a decent laptop with decent specifications that can do even more for you.
Also Read: Solid State Active Cooling: Future Of Laptop Cooling
Processors Are outdated
In Android Tablets, it is quite hard to find the latest generation processor, especially in budget and mid-range. If there is, manufacturers are really being shabby in providing enough RAM to utilize the power of the processor. Lack of RAM causes issues in multi-tasking, opening apps, and much more. Obviously, you know what lack of processing power causes, after one or two years the apps will not function correctly, with sudden slowdowns, and hanging issues. Ultimately until you are paying a premium you can't use your tablet for more than two or three years. Gaming in budget range Tablets – forget about it. However, some manufacturers use top-notch processors aka SOCs from previous generations. That would be definitely good progress. While you will purchase a tablet you can purchase tabs with those SOCs.
The display is Not Even Adequated
This is really disappointing, for what reason people are grabbing Android Tablets instead of Android smartphones that are even not adequate. In budget segments, most displays of Android Tablets are garbage. The colors are not natural, the resolution is low, the brightness is under 300nits, and many-many problems. I would recommend if you desperately need a tablet, consider that has at least an IPS display. Traditional TFT panels will not please your eyes. Especially now when most android smartphones in which we are habituated have IPS panels. keep this in mind, not all the TFT displays are bad. So, before purchasing, always research how the end user actually is. At the end of the day, that matters foremost.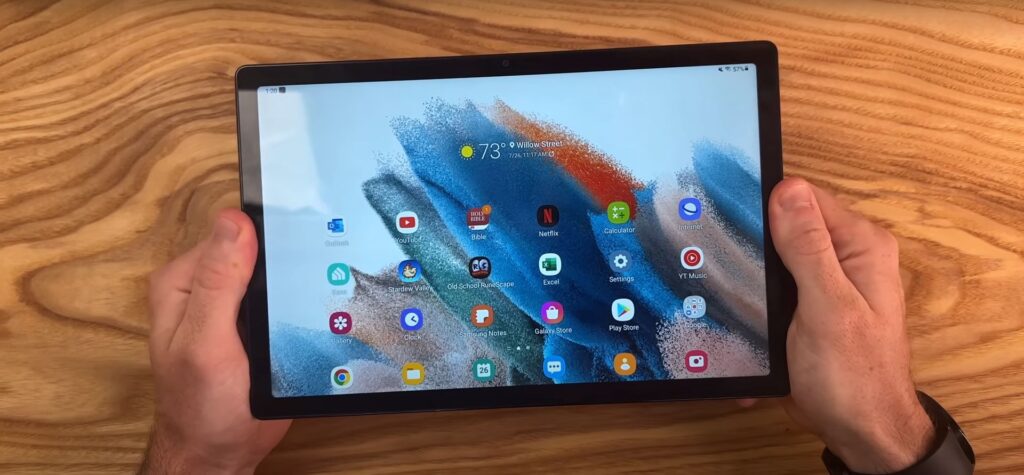 The iPad is Better For Gaming
People generally consider buying a tablet to play Android Games on a big screen. As I have mentioned this is barely possible in mid-range and budget segment tables. Instead of purchasing an Android tablet, I would consider secondhand iPad for this job.
Games often launch first or exclusively on iOS. The reason is quite simple, optimization – Apple creates a few phones and tablets. So developers can easily optimize their games for iOS in no time.
And obviously, performance – years of old iPad can perform better than the latest budget Android Tablets. Even on that, you may get most of the security and operating system updates. That's really impressive.
Android Tablets aren't For Productivity
For proper productivity purposes Android is really bad at that even if you purchase the top-notch tablet there's no proper application to edit videos or photos or for animation. The iOS is definitely a winner. Final Cut Pro, Luma Fusion, and iMovie like powerful applications are there. To run these applications you definitely need powerful hardware which you can even get in second-hand 4 or 5 years old iPad. I never recommend you purchase a 4 or 5 years old Android Tablet. Neither apps will run properly on it nor you will receive any updates on that. For designers, Apple Pencil is another powerful piece of hardware. It can do everything that a pencil can do on paper. The smoothness and feel of rubbing on the screen are impressive with Apple Pencil. While drawing, you can't tell the difference whether you're drawing on paper or on a screen. Samsung's sPen is not even close to the experience of Apple Pencil.
Lack Of Competition
Android Tablets can't dominate the market – one of the reasons is the competition. Not every smartphone manufacturers make Android tablets only a few of them do. So because of the lack of competition manufacturers do monopoly. They just create a table sell it to us and forget about that. No Android updates, no security updates. Even reputed brands do this same thing with their budget and mid-range products.
I would Prefer a Laptop
With a high-end tablet doesn't matter if it's Android or iOS you will get almost everything but at the same price, one can easily purchase a laptop. That's good in Productivity, Gaming, Watching movies and stuff, and almost everything that you can think of. So, if I need a machine for productivity purposes I definitely go with a laptop. If I don't care about portability I will prefer a desktop. In the same price tag, I can get much more in specs.
Don't Miss: How to Stay Away From Broken Laptop? Don't Do These Mistakes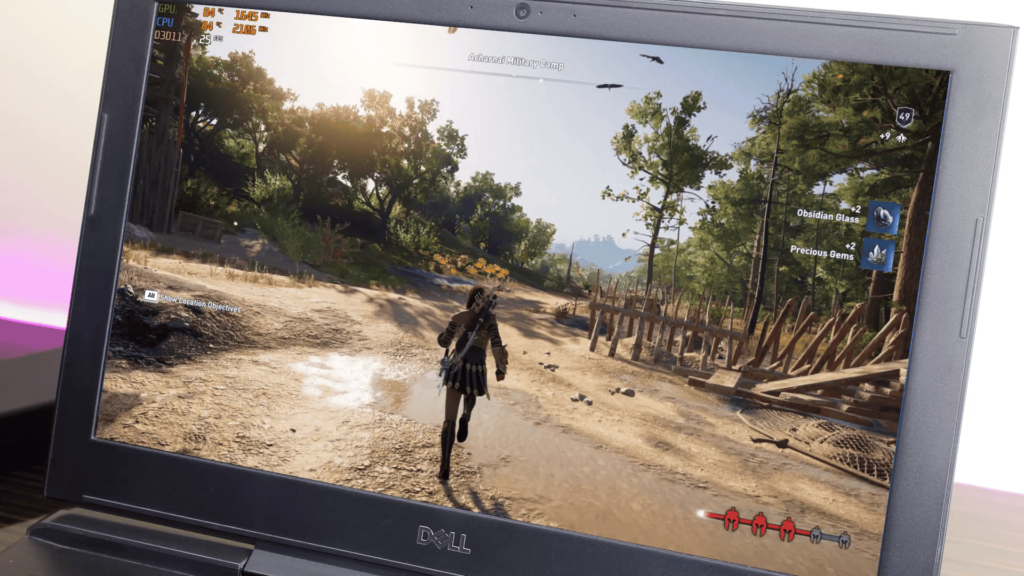 Now, if I own a laptop then for gaming and watching movies and stuff I personally will not invest in a Tablet. That's definitely a waste of money. If you consider gaming on Tablet then why do you? On a PC or laptop, you can have so many titles. From battlefield to call of duty to Tomb Raider, GTA Series, Far Cry franchise, Crysis series, and much – much more. Now tell me do These titles even exist in Android and iOS? No. Tablets are one of my least favorite gadgets I have ever used. Sorry for that.