All-in-one PCs are getting popular over the years but do they really able to replace conventional desktop PCs? Let's compare them side by side; All-In-One Computer Vs Desktop PC – which is better? & why is one is better than another? Let's jumpstart this article now!
Read Now: How to Connect a Keyboard & Mouse With Your Android Phone!
Quick Introduction of All-In-One Computers
Feature and functionality wise an all-in-one computers are just like desktop PC. You can do everything that you can do with your desktop computer but the difference between all-in-one PCs and desktops is size. All-in-one PCs are so compact by design.
Every component of a computer such as CPU, GPU, RAM, Motherboard, storage, or even speakers; everything is integrated behind the monitor of the all-in-one PC. You just need to plug in the power, connect a keyboard & mouse and you're good to go. Things will be simpler if you have a wireless keyboard and mouse.
Desktop PCs, on the other hand, compromise with a computer case, a separate monitor, keyboard, and mouse. Moreover, sometimes we have to install different speaker systems to hear sound. So, it consumes a lot of space on the table.
Where do All-in-One PCs Come From?
Previously, there was no LCD monitor, every computer's monitor is designed on Cathode Ray Tube which was pretty bulky and produced a lot of heat during the operation that's why PC manufacturers have decided to separate the computer case and input devices.
Also in that incident period of computer, components weren't much compact like modern days. As time passes, PC components are getting smaller, CRT monitors are getting efficient, producing less heat than they thought to integrate all the PC components into the monitor – birth of all-in-one PC! The most successful all-in-one PC was Apple's iMac.
The original design of the iMac was used the cathode-ray monitor with the computer boards and components integrated below the tube. Things are going to completely change with the introduction of LCD displays. It is sleek, more power-efficient, produces very little amount heat, and also offers impressive picture quality. Now the computer components can be easily integrated behind the LCD panel and the size of the all-in-one computer system has decreased dramatically!
Why Do People Choose All-in-One PC?!
According to our analysis, there are two main reasons for this. The first reason is space and the second one is aesthetics. As we have mentioned AIOs are pretty compact by design so those who don't have much table space luxury, do prefer all-in-one PCs. They sometimes prefer laptops, but the laptop doesn't offer much big screen size like an all-in-one computer.
Most laptops are limited to a 15.5-inch screen size. Some do offer 17.3 inch and 20-inch screen sizes but they are pretty rare. On the other hand, an all-in-one computer offers 21 inches to 27 inches screen sizes and the new HP Envy 32
offers a 32-inch screen size along with speakers, webcam, and awesome picture quality on the display. But obviously, it's quite expensive.
In terms of looks aka aesthetics, people do prefer AIOs because they are pretty sleek and attractive. Just think of it: you have bought an AIO, place it in your drawing-room. Now, this setup definitely attracts people's attention, and may some of them ask you about your setup.
Must Read: How to Check What GPU (Graphics Card) You Have In Your PC?
All-in-One PC Vs. Laptop
There are not many differences to tell. Basically, all-in-one computer mostly uses laptop computers' parts. Because of the compact nature of AIOs, you guess, they don't use normal desktop PC parts inside the AIOs. These parts are special and not much upgradable or replaceable like laptops. You only have the option to upgrade storage and RAM. That's it.
As mentioned earlier, an all-in-one is smaller than a desktop, but it is still designed for desktop space. You can't travel with them like Laptops. Also, AIOs don't have their own battery packs whereas Laptops do. This portability makes them more flexible than the all-in-one. Laptops and AIOs are almost identical in terms of performance because they both possess the same hardware configuration.
Don't Miss: Laptop Vs Desktop CPU: The Differences You Should Know!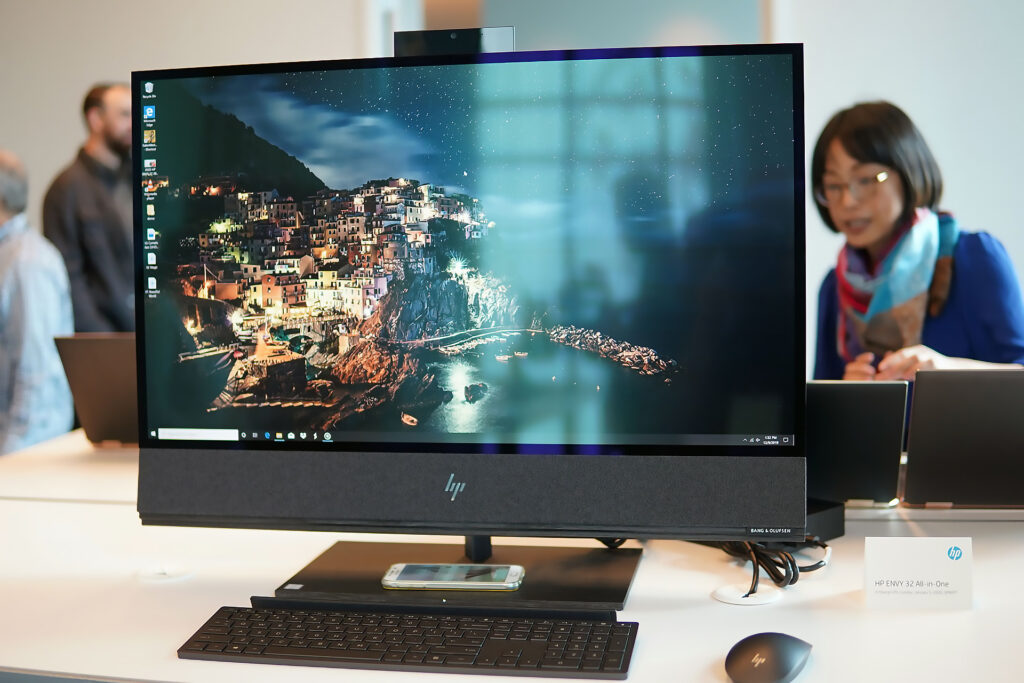 Let's talk about the cost. All-in-one computers used to be less expensive than laptops, but as technology improves, things completely have changed. You'll find many laptops under $500 while the typical all-in-one system now costs roughly $750 or more.
All-In-One Computer Vs. Desktop Computer
This comparison is actually not fair enough. AIOs will never come close to desktop computers. The desktop offers several advantages over AIOs. In terms of processing power, AIOs are still pretty weak as compared to desktops. The main limitation is space.
As AIOs are so compact, engineers have to design the components more power-efficient. That means these components offer less processing power and as they have less juice to offer, they will produce less heat than desktops. Basically, this compact design restricts the designers to fit a huge cooling system inside the AIOs like desktops.
For the average person, all-in-ones usually perform fast enough, but if you're a PC gamer, you'll never be satisfied with these AIOs.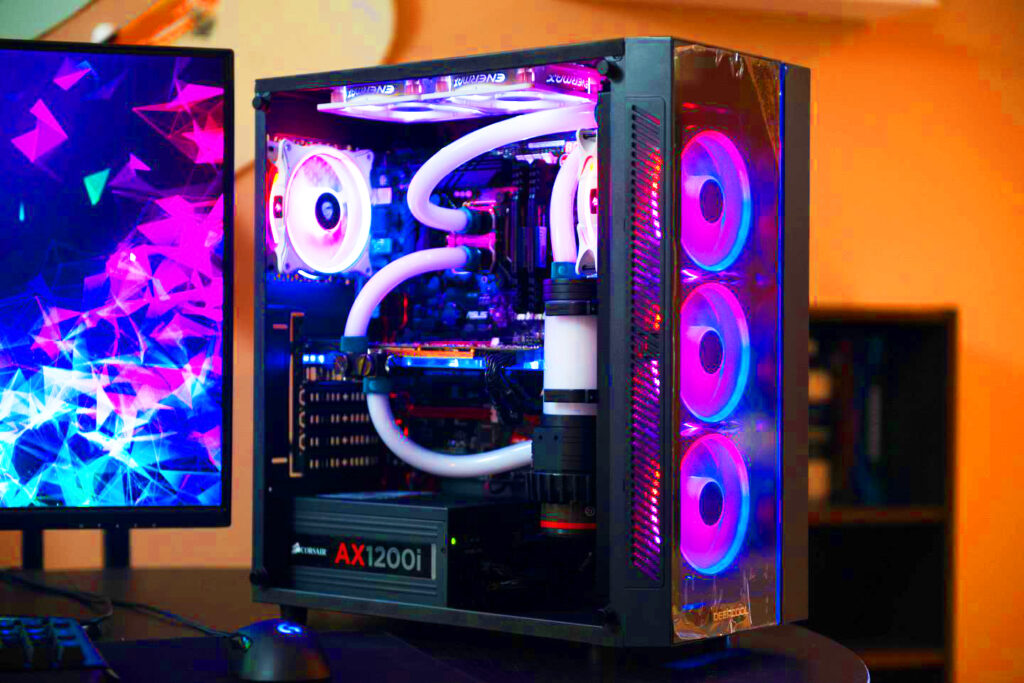 The next disadvantage of the AIOs is upgradability. You cannot replace or upgrade components of these machines except RAM and storage. On the other hand, we can upgrade or replace anything with the desktop computers from processor to monitor everything can be replaced or upgradable and definitely pretty cost-effective.
Speaking about cost, AIOs replacement parts are very expensive, and sometimes this replacement cost brings a full new computer. Also, AIOs displays are almost irreplaceable. Basically, AIOs are use-and-throw systems. As a consumer, you can't repair anything. On the desktops, however, you as a consumer can replace or repair anything. You can change processor, RAM, motherboard, power supply, graphics card; anything.
Lastly, price; all-in-one computers are expensive for now. They easily cost you more than 700$ with decent performance but desktops offer pretty good benchmarks at this price range.
Read Now: Windows 10 Home Vs Pro: Know Their Unexpected Differences!
Bottom Line…
Honestly, we're not against all in one PCs. But for now, they are not so considerable instead of desktops or laptops. Maybe in the near future, we will find AIOs more affordable and more powerful. Hope you guys have enjoyed reading this article if so then don't forget to comment down below to appreciate our work. Thanks for visiting.