Adventure movies are so satisfying movie genre. If you have the latent desire to find yourself in epic expeditions to mythical quests and enjoy the excitement, thrills, and adrenaline rushes – always adventure movies rank on top. From adventure movies, you can witness of swashbuckling pirate epics to heart-pumping survival stories through exotic locations, dangerous terrains, and unknown territories. That unique blend of excitement amazes you as a viewer and you just can't leave the edge of your seat. In this article, we will explore the 9 best adventure movies that not only have mind-captivating characters, stunning visuals and heart-pumping actions but also have unique storylines. So sit back, grab some popcorn, and get ready to be amazed.
Tracks
Released On: 2013
IMDB Rating: 7.1
As the mind of an explorer, you might have thought what will happen if I go on a tour of a desert without any help how the situation would be? That's what this movie is all about. You just can't imagine when an adventure movie slowly becomes a survival movie. With stunning visuals and emotional scenes just will make you say 'Wow! What a movie!'. The only reason for this realism is the film is based on a true story. A young woman Robyn Davidson who starts an expedition in the Australian desert with her four camels and a dog. How is her journey? What obstacles she has to overcome? Are beautifully showcased in this movie. Self-discovery, independence, the connection between humans and nature, and how beautiful a bond would be with animals are beautifully represented in this movie. As a fan of adventure movies, you would definitely like this film.
Into the Wild
Released On: 2007
IMDB Rating: 8.1
Have you ever thought about how life would be far from the locality? That's the base of the story. The young man who leaves his privileged life behind to travel to Alaska and live in the wilderness. He burned his money and everything that somehow can connect with materialistic society. Getting out of his comfort zone and how our lead character played by Emile Hirsch survives. How's his life in the wild? What consequences he have faced by rejecting the society and ultimately can he finally reach his destination? Well, I have left those for your discovery but the fact is the film beautifully showed exploration, human desire for freedom, adventure, and connection with nature. With stunning visuals and powerful real-life-inspired storyline make it a must-see for any adventure movie lover.
Lion
Released On: 2016
IMDB Rating: 8.0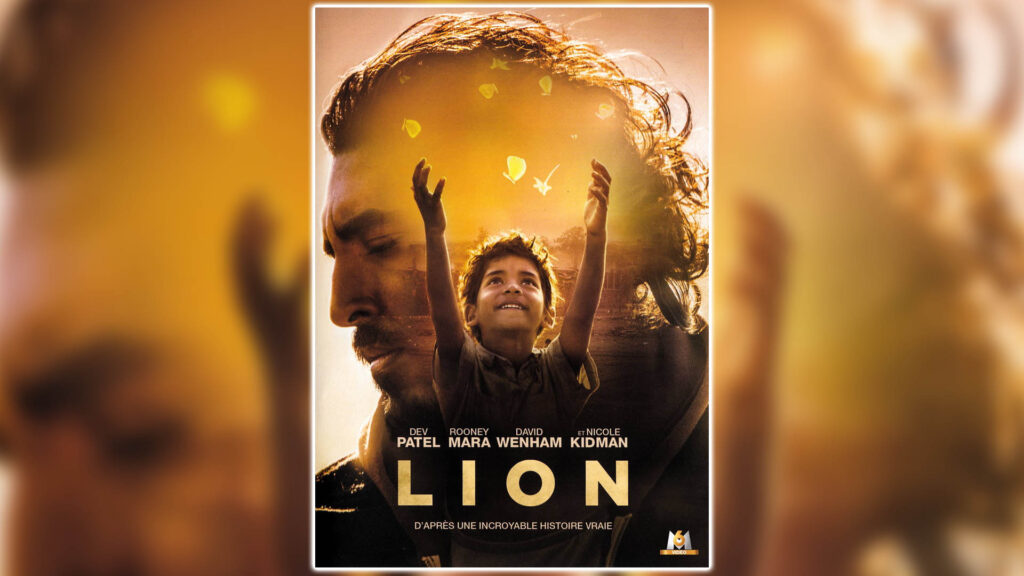 The storyline of the film is simple and sometimes may look predictable but how beautifully it's presented is really impressive. It's a biographical drama film also based on a true story. A young Indian boy named Saroo becomes separated from his parents at age of five. Then he was adopted by an Australian couple. As he becomes an adult, his desire for looking for his biological parents is increasing. Finally, he decides to find them. Saroo sets out to find his birth family, using Google Earth to search for the village he once knew. In this event how his feelings are waving? What problems he faced just during his journey are beautifully showcased. This film teaches us how important a human's identity would be and what a man can do to get back his family. The stunning cinematography and emotional performances of the cast make definitely make you emotional. One day if you're finding a movie to watch with your family this film should definitely be on your watchlist.
Dora and the Lost City of Gold
Released On: 2019
IMDB Rating: 6.1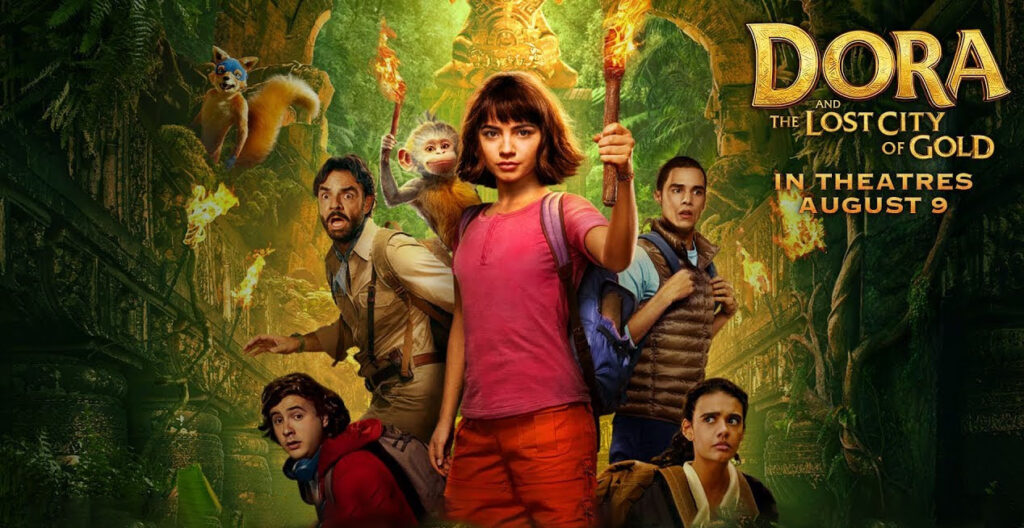 If you're a fan of adventure movies you will like this film. The movie is filled with adventures and fantasy definitely not based in real-life events. Quite Similar to the popular animated television series "Dora the Explorer". Dora, is a teenage explorer who sets out on a dangerous mission to save her parents and uncovers the secrets of a lost city in the Peruvian jungle. The film has everything adventure, action, drama, and comedy basically, everything that you ever need for entertainment. Basically, as a child, if you have watched a lot of 'Dora the Explorer' it would be a nostalgic value to see the beloved character to life on the big screen. The story is engaging you will enjoy this film with your family and kids.
Maleficent
Released On: 2014
IMDB Rating: 6.9
The story of Maleficent is portrayed uniquely. Not as classic fairy tale "Sleeping Beauty". The film tells the story of the titular character, played by Angelina Jolie. Who is at a first glance depicted as a villain but when you discover the complex backstory of her villainy behavior you would become a fan of this character. The film provides a fresh perspective on the classic fairy tale, exploring themes of betrayal, revenge, and redemption. The story is mostly revolved around a little girl who was cursed by Maleficent herself that can't easily be removed. But for the sake of plot, the little girl developed a bond with the witch Maleficent and that little girl calls her fairy Godmother. Of course she isn't her real mother. Now Maleficent wants to remove her curse. The bonding of mother and child is beautifully showcased in this film. The emotional bonding, stunning visual effects, and breathtaking cinematography are definitely the main attraction of the film.
Don't Miss: 9 Best Space Movies that Represent the Potential of Humanity
Zathura: A Space Adventure
Released On: 2005
IMDB Rating: 6.2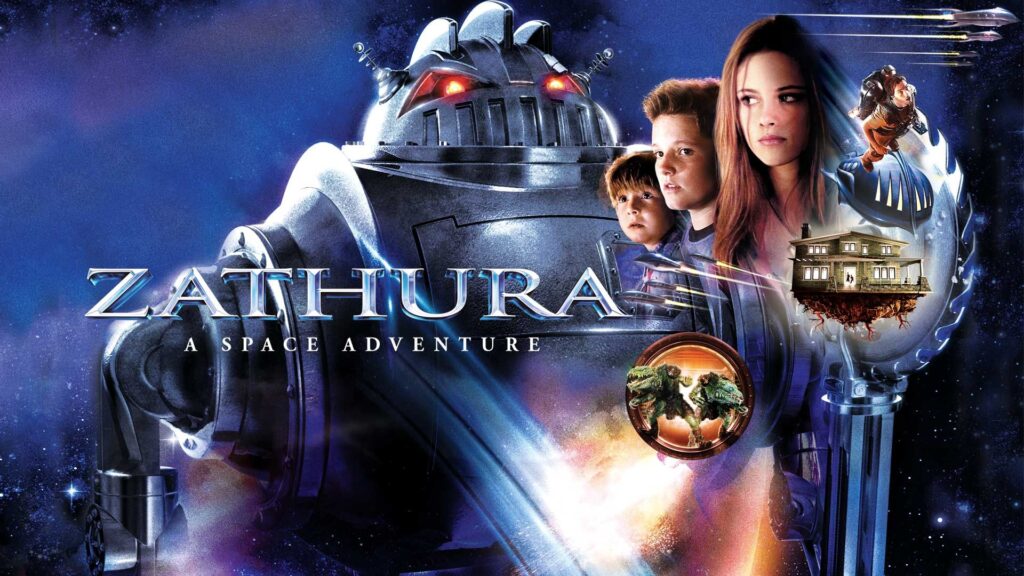 The base story of the film is quite similar to the Jumanji franchise but portrayed differently. Two young brothers who find a mysterious board game in their basement. When they start playing, they are suddenly launched into space. They have to complete the game to back home. With each level difficulty increases and ultimately becomes unplayable. In the end how do they survive? What are their options to complete the game? That's the main story of the movie. While trying to survive they learn valuable lessons about family, teamwork, and the power of imagination. I will not reveal more. You have the opportunity to find out yourself. Go check yourself. The film features stunning visual effects and a thrilling storyline that will keep audiences on the edge of their seats.
The Forbidden Kingdom
Released On: 2008
IMDB Rating: 6.5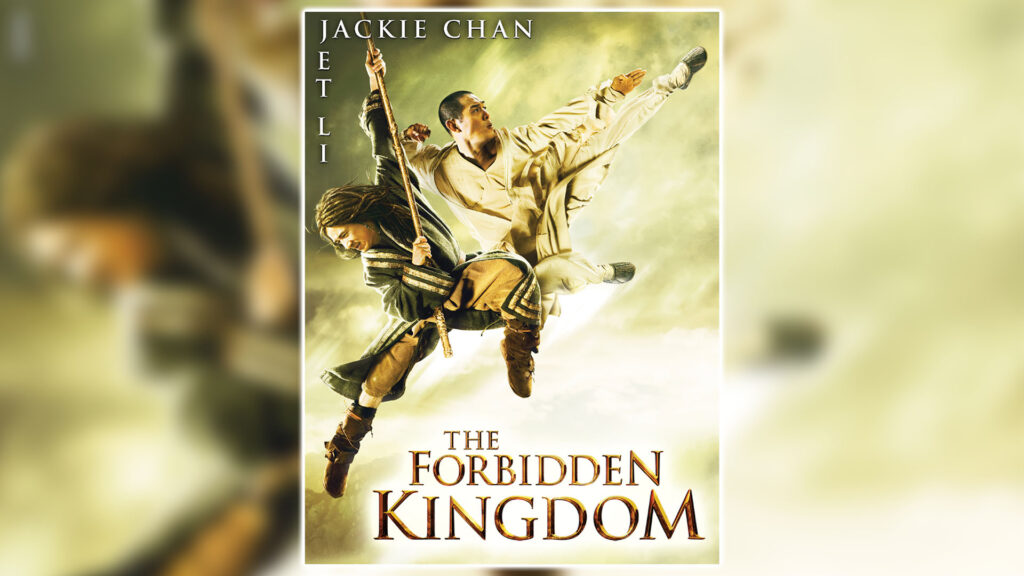 This film belongs to action-adventure genre. Two iconic martial arts legends are in this film – Jackie Chan and Jet Li. So, you guessed it what level of action you are going to be witnessed. The story revolves around a teenager named Jason who is transported back in time. He is on a quest to return a powerful weapon/relic to its rightful owner. While doing so he meets a group of warriors, including the legendary Monkey King who is now jailed. He has to free Monkey King and return the relic. Now, how does the teenager save the king? How does he become the warrior? How he teams up with the Legends? That's all I am leaving for you. Impressive action sequences and good cinematography make this film really entertaining I guess you would definitely enjoy this.
The Spiderwick Chronicles
Released On: 2008
IMDB Rating: 6.5
The story of this film is inspired by a famous children's book series. The movie follows the Grace family. They shifted to a creepy old mansion and discover a hidden world of magical creatures, including fairies, goblins, and trolls. For some sake of plot, the family discovers a book that has the potential to unblock the secret of that mysterious realm. Things gonna becoming more creepy and thrilling when evil forces of the mysterious world trail the family for the book to conquer the world. Definitely pretty straightforward storyline but I think if you love fantasy with the combination of adventure you would love this film. Doesn't matter regardless of age.
The Lost City
Released On: 2022
IMDB Rating: 6.1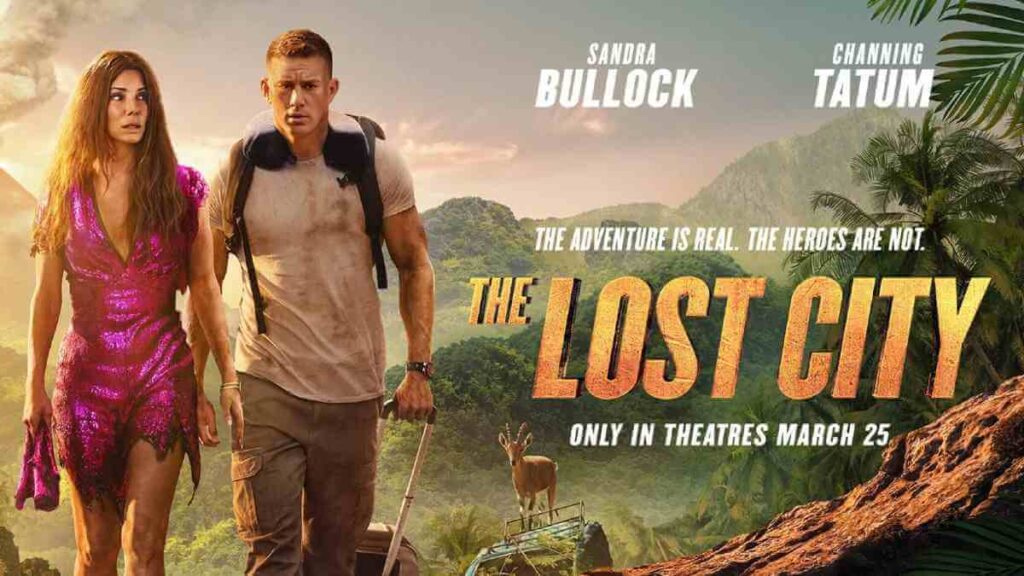 If you love adventure movies you will fall in love with this film. With a good mixture of adventure, thrill, and comedy this is definitely a praiseworthy movie that can keep boredom at bay. The story follows a successful author who travels to a tropical paradise to research her latest book. But things become scarier when she and her fellow partner discover that what they are looking for is looked for by many people. As they go deeper into the jungle they discover that the jungle has many dangers lurking around every corner which can potentially kill them. So while struggling with what they should do or should not something bad is going to happen. Will they be able to survive the challenges? Will they face and uncover the truth about the lost city? See yourself.
In the Concluding Lines…
Seriously, adventure movies have the power to transport viewers to exciting new worlds and provide a thrilling escape from reality. These are my best picks for the adventure movie genre. Definitely, the list does not end here there are many more movies in my watchlist of adventure movies I will cover them later on. For now, this is the end. Hope you guys have enjoyed this article. Let me know what are your most favorite adventure movies let me know in the comments below.