Being one of the most popular online streaming services, Amazon Prime Video is getting better day by day. From the thousands of web series to the tons of movies, almost everything in the Prime Video seems worth watching. Every category of the movies is available on this OTT platform & the action category is one of them. There are countless great action movies available on Prime Video but if you want some really good movies that are totally action-packed with a quality storyline then here, in this article, we have listed the 15 best action movies on Amazon Prime Video 2021 that are really worth watching for the action lovers. Let's know what are the best action movies on Amazon Prime in this year.
Read More: 20 Best Action Movies On Netflix in 2021!
Inception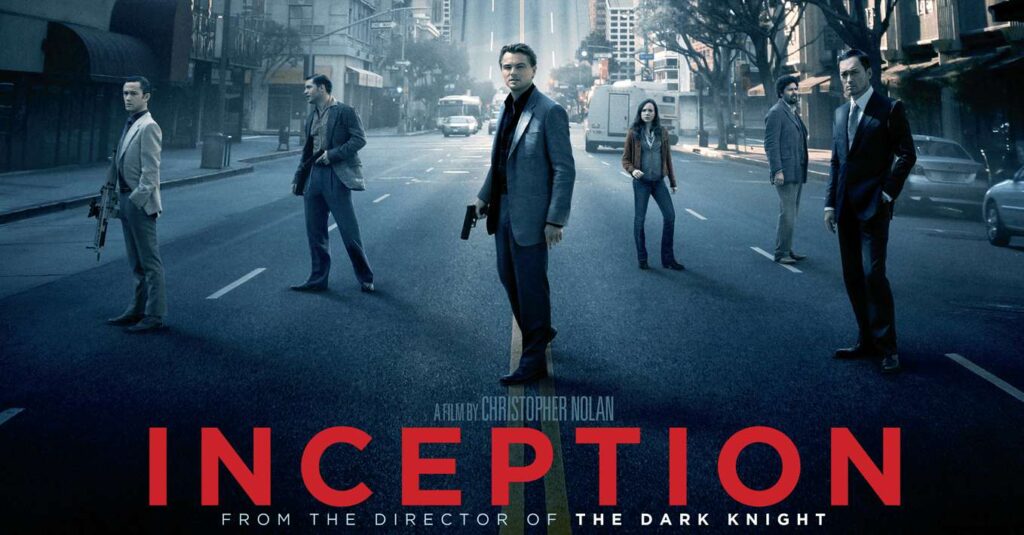 While last year, Christopher Nolan's Tenet becomes one of the most puzzling & controversial movies of 2020, this same year was the tenth anniversary of Nolan's greatest work, Inception in which Leonardo DiCaprio works as a professional thief who steals information by infiltrating the subconscious of his targets. The movie is a part heist movie & part spy movie but most importantly, it is a movie that anyone can just dream of & Nolan only can possibly make this type of masterpiece.
Gladiator
2000's Gladiator is perhaps the best movie in the career of Russell Crowe & this movie is one of the most epic action-adventure war movies that follows the story of the general Maximus (Russell Crowe) who was the most trustworthy & brave general of Roman Emperor Marcus Aurelius. When, the evil son of the Emperor, Commodus kills his own father & takes over the power, he demotes Maximus from his position & orders to kill Maximus's wife & child.
Mad Max: Fury Road
This is the fourth movie of the Mad Max series & arguably the best movie of the whole series not only because of it's incredible storyline but also because of the lead casts who played their role very beautifully. The story sets in a post-apocalyptic wasteland where Max, a drifter & a survivor, unwillingly joins Imperator Furiosa, a rebel warrior in a quest to overthrow a tyrant who controls the land's water supply. Just like other Mad Max movies, this one is also very wildly action-packed & one of the best action movies on Amazon Prime.
Raid 2
The martial arts icon Tony Jaa once again is assigned to raid into the most politically powerful mafia of the country & to be honest, the second movie of the Raid series is even more violent & action-packed than the first one. Tony Jaa becomes the one-man wrecking-crew when he beats down the hooligans of the antagonist one after another. If you really like non-stop violent & ruthless on-screen beat downs, eye-popping martial art fights & never-ending adventures over a deep storyline then this is a must-watch for you.
Mission Impossible Movie Series
Perhaps, there is no action-lover left in this globe who has not watched at least one Mission Impossible movie as Mission Impossible movie series is arguably the best & most popular action movie series in the world containing 6 Mission Impossible movies till now. The lead actor is one & only Tom Cruise & his essential contribution to these movies makes them better than most of the other action-spy movie series. If you haven't watched any of these movies, you must consider watching them as soon as possible in your Amazon Prime Video.
The Dark Knight Trilogy
Batman Begins, Batman: The Dark Knight & The Dark Knight Rises are the three best movies ever made about the iconic DC superhero, Batman. All of them are directed by one & only Christopher Nolan which is a evidence of why this action-spy movie trilogy is so popular & iconic.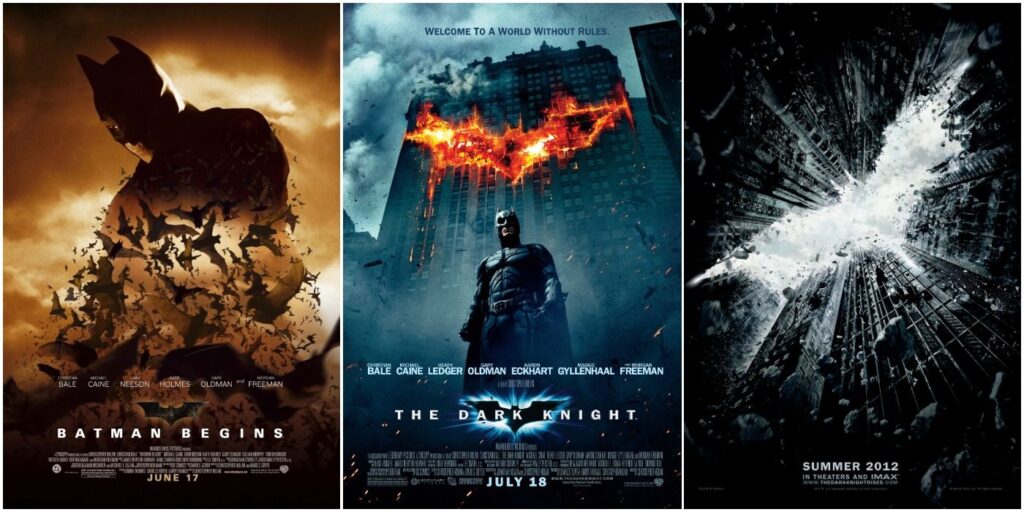 In all three movies, Batman fights with different supervillains like The Scarecrow, The Joker, Bane & more to save his Gotham city. The most notable movie of these three is The Dark Knight in which, the mental game of the Joker is displayed extraordinarily. This movie alone is the second-highest-rated movie in IMDB i.e. 9.1 after the Shawshank Redemption which is in the first spot with 9.3 ratings. If you are really a superhero fan, missing this legendary movie trilogy will be a big mistake for you.
Avengers
Are you a superhero fan? A Marvel fan? An Avenger fan? & you haven't watched the first Avengers movie yet? This is so regretful. If you want some serious fast-paced non-stop action for hours then this is the movie you are looking for. Even, if you have watched this movie before, you can also watch it again to memorize the story & action sequences properly.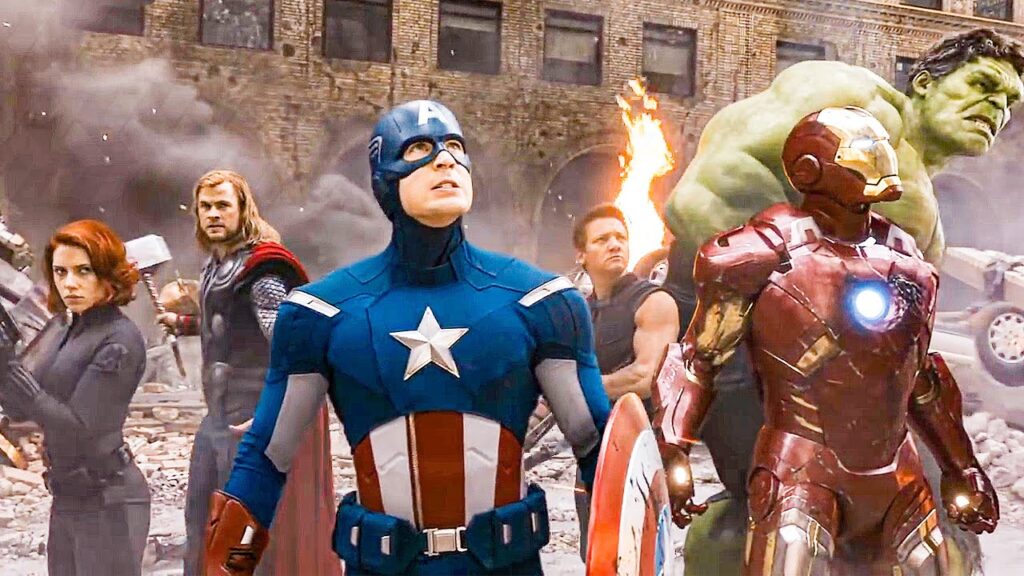 In this movie, Nick Fury is compelled to launch the Avengers Initiative by which the six Marvel Superheroes teams up to put their powers & minds together in order to fight against the God of Mischief, Loki & his master plan that poses a threat to planet Earth. This is not only one of the best action movies on Amazon Prime but also, one of the best & most popular science fiction superhero movies in the World.
300
The famous war movie 300 is loosely based on the battle between Sparta & Persia in which the Persian Emperor Xerxes attacks the Sparta with his thousands of armies but how Sparta respond to that is more incredible. The Spartan King Leonidas with his only 300 royal guards try to prevent Persians' onslaught in order to save their Sparta. The Spartan warriors' valour, courage & heroism are beautifully glorified in this movie. In terms of both action & storyline, this movie is incredibly good. Needless to say, this is also one of the best action movies on Amazon Prime which you can really enjoy watching whether you like ancient war movies or not.
American Sniper
This is a brilliant biographical war movie which is loosely based on the memoir of American Sniper: The Autobiography of the Most Lethal Sniper in U.S. Military History (2012) by Chris Kyle, with Scott McEwen and Jim DeFelice. This movie is about how U.S. Navy SEAL, Chris Kyle's pinpoint accuracy saves countless lives in the battlefield when he is sent to save his brother-in-arms. If you want to experience a realistic do or die action movie with heart touching storyline then this movie is for you. Thus, it is no secret why this war movie is one of the best action movies on Amazon Prime.
DCEU Superhero Movies
DC Extended Universe has reintroduced its superhero movie series in 2013 by releasing the first movie of that new superhero series, Man of Steel which is the solo movie of Superman. Then, Batman Vs Superman, Justice League, Wonder Woman, Aquaman & some other movies have also become the member of DCEU. All of these movies are packed with massive action scenes & are available on Amazon Prime & you can watch them one by one to unleash the DC fan within you & if you are already a DC fan or an overall superhero fan then you obviously should not miss these movies.
The Incredible Hulk
Edward Norton leads the second Hulk movie into a new level which has not only strong acting but also a quality storyline with a really monstrous Hulk that is in one word, Incredible! Yes, this is truly an incredible Hulk & part of me will be really happy if MCU has continued with this version of Hulk.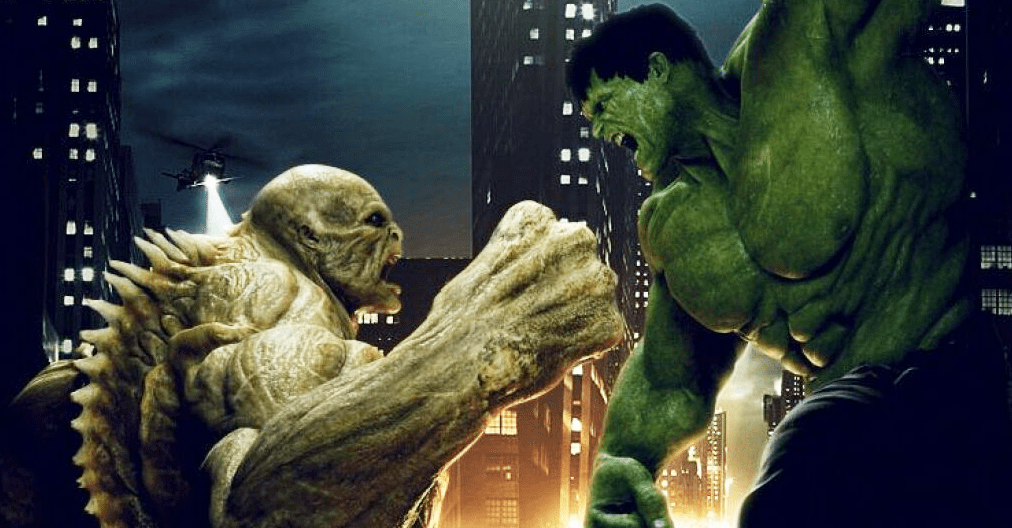 Anyway, in this movie, Dr Bruce Banner (Edward Norton) subjects himself to high levels of gamma radiation which triggers his transformation into a huge green creature, the Hulk, whenever he experiences negative emotions such as anger or frustration. Soon, he will be faced by a more violent monster that leads to the biggest duel the Marvel world had ever witnessed! If you are a Marvel fan, missing this awesome movie will be a pretty bad idea.
Olympus Has Fallen
Amazon Prime Video does not have all the Fallen series available. The first two movie, Olympus Has Fallen & London Has Fallen are available & without any hesitation, Olympus has Fallen is another excellent action movie starring Gerard Butler who tries to save the US President who is kidnapped by world's most wanted & dangerous terrorist group. This movie is far better in terms of both action & storyline than its sequels which is why we are recommending you to watch this part specifically.
Sherlock Holmes (2009)
Sir Arthur Conan Doyle had never imagined that his literary masterpiece, Sherlock Holmes could be seen as one of the biggest action as well as detective movies of 2009. Lead characters, Robert Downy Jr. & Jude Law's tremendously good acting leads Guy Ritchie's movie into a massive blockbuster. After this first film, more sequels of Sherlock Holmes were also made. Are you a Sherlock Holmes fan? you will definitely regret if you don't watch this movie!
Rampage
Rampage is a science fiction monster movie featuring Dwayne The Rock Johnson as the lead character. He as a Primatologist named Davis Okoye teams up with a geneticist, Dr Kate Caldwell in order to prevent two giant mutated animals from wreaking havoc in Chicago. Davis's pet, George who is an albino gorilla also becomes giant & mutated by a different pathogen. However, it also helps Davis to prevent the other two monsters from destroying the city. If you like monster kind of things & this related movies, you should watch this one. It's pretty fun to watch as it is full of actions, destructions & much more.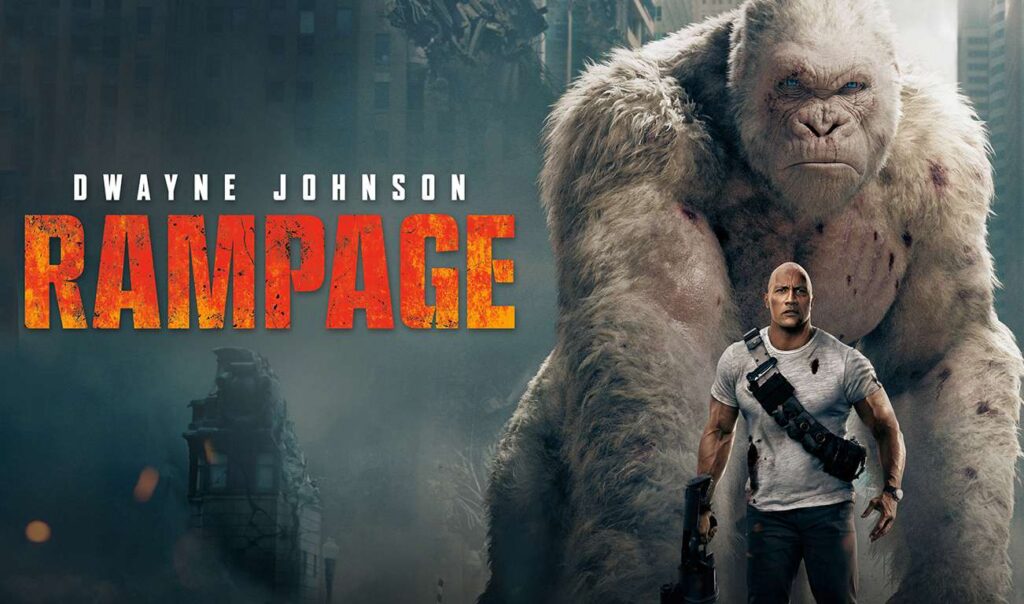 Lucy
Lucy is a sci-fi action movie which is quite unique from other sci-fi action movies. This movie poses a question to the audience that what happens if any human being uses his 100% of brain power. Well, in the end, the movie itself answers this when a girl named Lucy gains extraordinary physical & mental capabilities by using her brain's full power which is a effect of a performance-enhancing drug. Soon, she evolves into a warrior who sets out to destroy those who held her captive. If you want a scientific experimental movie along with violent actions, this is the action movie you are looking for.
Therefore, these are the 15 best action movies on Amazon Prime Video that you should not miss if you are a true action lover. All of them are very good in terms of intense storyline & in terms of action scenes starting from hand to hand combat & martial arts fights to ending with gunfighting & weaponry assaults in war. There are many more awesome action movies that are also available in Prime Video but the movies we have listed in this article are some of the best action movies on Amazon Prime Video. However, if you know any other excellent action movies that are on this OTT platform, you can inform us about them. We will definitely appreciate that. Lastly, we hope that you have really enjoyed & understood our article. If so then don't hesitate to express your valuable thoughts in the comment section below. Thanks for visiting & appreciating our work.