Being one of the most popular online streaming services, Amazon Prime Video is getting better day by day. From the thousands of web series to the tons of movies, almost everything in the Prime Video seems worth watching. Every category of the movies is available on this OTT platform & the family-friendly category is one of them. There are countless great family movies available on Prime Video but if you want some really good movies that you can totally enjoy watching with your family members from older to younger ones then here, in this article, we have listed the 10 best family movies on Amazon Prime Video in 2021 that are really worth watching for all the family men out there. Let's know what are the best family movies on Amazon Prime this year.
Read More: 15 Best Action Movies on Amazon Prime You Must Watch!
'Best Family Movie' – What is it Even Mean?
According to Wikipedia, A children's film, or family film, is a film genre that contains children or relates to them in the context of home and family. Children's films are made specifically for children and not necessarily for the general audience, while family films are made for a wider appeal with a general audience in mind.
Jumanji Movie Series
Jumanji is a fantasy-adventure-comedy movie series consists of 2 movies named Jumanji: Welcome to the Jungle & Jumanji: The Next Level. Both of the two story focuses on a group of teenagers who come across Jumanji which is now transformed into a video game after the events of the 1995 film, Jumanji.
Those teenagers find themselves trapped into this magical video game as a set of avatars. They must complete a quest to complete the game alongside another player who has been trapped since 1996. Both of these two movies are surprisingly adventurous as well as fun-filled. You & your family members should not miss this entertaining movie series.
Bumblebee
Unlike other Transformer's movies, this movie is not only family-friendly but also showcases a lovely storyline that can be enjoyed by any age of the viewers. During the Cybertron Civil War, Optimus Prime sends Autobot scout B-127 to planet Earth to form a base where they can regroup.
Later, when the injured scout arrives on Earth, it befriends a teenage girl named Charlie who names him Bumblebee. Now, Bumblebee along with Charlie must accomplish the task he has been given by Optimus. A girl's friendship with a robot is marvelously shown in this movie. Thus, this is indeed a great action-packed family movie to watch.
How to Train Your Dragon Trilogy
The animated film series How to Train Your Dragon is literally one of the most popular & highest rated franchise where three movies of the same name are contained. All of them are full of adventures, family friendly exciting storylines & action sequences. In the first movie, Hiccup, a young Viking has to kill a dragon to mark his name into their tribe but instead, he does the opposite when he befriends a deadly powerful dragon, Night Fury & proves that war is not a solution rather love & kindness to other can really make us united & most powerful.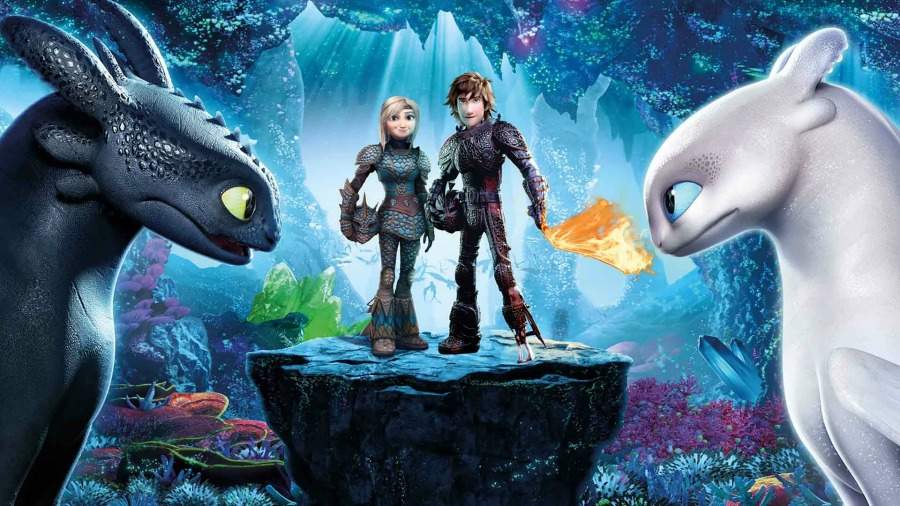 In the second & third movies, the Vikings alongside the dragons save themselves & their tribe from different villains with the help of their new leader Hiccup alongside his Night Fury aka Toothless. All of these three movies are awesome depicting morality with the awesome mixture of adventurous & action-packed storylines that one can easily watch with family members. Which is why, this franchise is also one of the best family movies on Amazon Prime right now.
Johnny English
Johnny English is a very popular action yet comedy movie that you can easily watch with your family members. When an evil smuggler tries to steal the Crown Jewels of the United Kingdom, Johnny English is hired as the country's other top agents are killed. But Johnny English is the most confident yet the most unintelligent spy. Watch this unusual action-comedy movie to know how he save the Crown Jewels in an unexpectedly hilarious way.
Dora and the Lost City of Gold
When in our childhood, we used to watch Dora: The Explorer, we never had thought that this kind of silly child explorer Dora will ever feature in her own movie. In 2019, her own movie named Dora and the Lost City of Gold has been released & it has got a grand success in terms of popularity & in terms of family friendly adventures.
But the interesting fact is, this is not an animation movie rather it is a normal movie with some CGI elements. Experience the adventurous journey of the teenage explorer Dora Marquez who embarks on a mission with her monkey, Boots & her other friends to rescue her missing parents & to solve the mystery of a fabled city of gold. Don't miss this one of the best family movies on Amazon Prime if you really want a movie full of fantastic family & kids friendly adventures.
Harry Potter Movie Series
There is hardly any human left on this Earth who has not watched Harry Potter movies yet. Anyway, if you are one of them or want to experience the movie series again with your children then just go to your Amazon Prime Video app & experience this wonderful & magical movie series where Harry Potter sets out to save himself & his magical world from the villain Lord Voldemort.
This one of the most popular film series is based on the eponymous novels by J.K. Rowling. There is total 8 fantasy adventure films available in the whole series starting with Harry Potter & The Sorcerer's Stone to ending with Harry Potter & The Deathly Hallows – Part II. Experience the fantasy adventures of Harry in all of these 8 films with your kids as well as other family members.
Despicable Me Movie Series
The very popular animated movie franchise, Despicable Me began with the same name followed by two sequels named Despicable Me 2 & Despicable Me 3 & a spin-off prequel called Minions. All of them are available in Amazon Prime Video & all of them come with very interesting, exciting & full of fun storylines featuring Gru, a reformed villain who later becomes a good father, husband & the master of his yellow-coloured pets called Minions.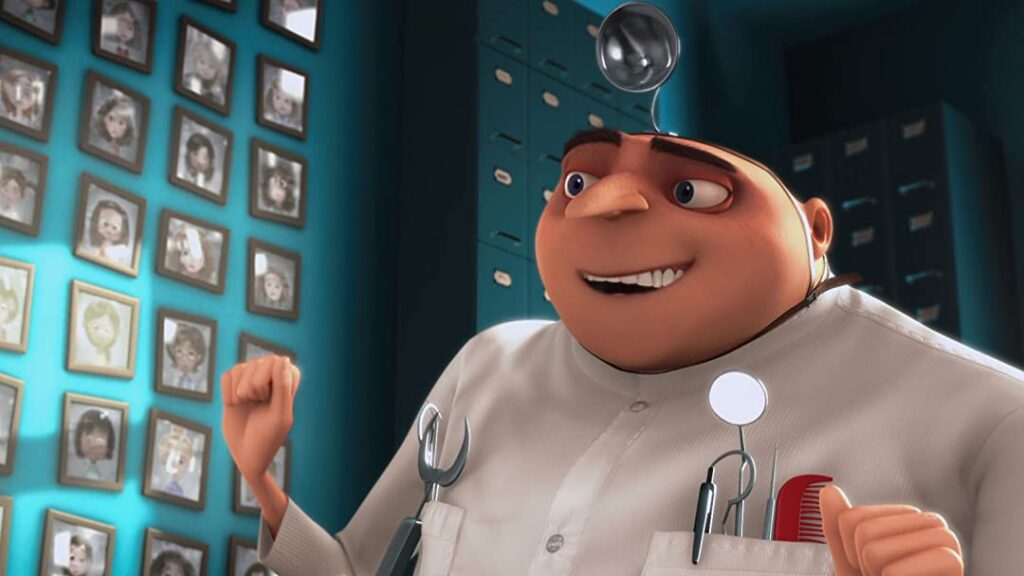 This franchise is the highest-grossing animated film franchise & the 15th highest-grossing film franchise of all time, having grossed over $3.7 billion at the global box office! Isn't it an incredible achievement? All Despicable Me movies are some of the best family movies on Amazon Prime which you can enjoy watching with your younger family members.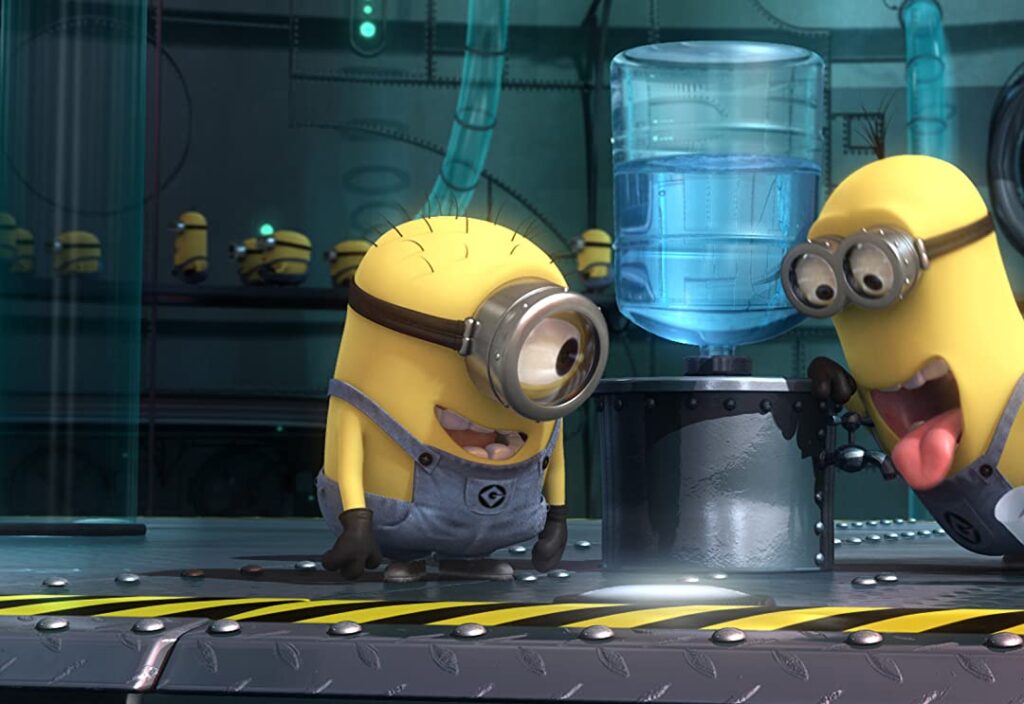 The Adventures of Tintin
We all loved the young reporter Tintin from our childhood. But this is the very first time we have got the 3D animated version of Tintin in a movie. In this adventurous family-friendly movie, Tintin, the young, intelligent reporter, buys the model of a ship but is soon surprised when his dog shows him a scroll after the toy ship breaks. He tells Captain Haddock about that scroll & they set out on an adventurous journey to find a shipwreck that most possibly leads to a hidden treasure. You should watch one of the best family movies on Amazon Prime with your family & children.
Journey 2: The Mysterious Island
What happens if you & some of your fellow people set out to an island that possesses some astonishing yet terrible adventures in its core? You don't have any idea, right? Yes, even Sean & his stepfather Hanks also don't have the idea until they receive a coded signal from an uncharted island which Sean assumes is sent by his long-lost grandfather & they set out in pursuit of his grandfather to that mysterious island. Want to know what happens to them when they step foot into that mysterious island? Then, watch this adventurous family-friendly movie with all of your family members to experience the ultimate thrill & excitement of adventures!
Sonic the Hedgehog
For Sonic fans like you & us, this is actually great news that Sonic is now featured in a fully 3D animated movie. In this movie named Sonic the Hedgehog, Sonic must protect himself by defeating an evil genius who wants to do scientific experiments on him after that villain discovers Sonic as a small, blue & very fast hedgehog. A small-town police officer helps Sonic to defeat that evil scientist. This a very exciting & action-packed movie that you can watch with all of your family members regardless of any age. This movie is surely one of the best family movies on Amazon prime video this year.
Read More: 20 Best Action Movies On Netflix in 2021!
Therefore, these are the 10 best family movies on Amazon Prime Video that you should experience watching with your family members in your leisure time. All of them are very good in terms of exciting storyline & in terms of family-friendly adventures & dramas. There are many more awesome family movies that are also available in Prime Video but the movies we have listed in this article are some of the best family movies on Amazon Prime. However, if you know any other excellent movies of this category that are on this OTT platform, you can inform us about them. We will definitely appreciate that. Lastly, we hope that you have really enjoyed & understood our article. If so then don't hesitate to express your valuable thoughts in the comment section below. Thanks for visiting & appreciating our work.