Third-person game is quite uncommon in the world of Android & iOS. Still, there are a bunch of game developers who wants to develop excellent third-person games for the gamers who love to play this type of game. So, if you are one of these gamers and want a great third-person game for you then you are at the very right place as we have discussed the 10 best third-person shooter games for Android that everyone should enjoy playing. Without further ado, let's know what the Best third-person shooter games are for Android right now!
Gangstar New Orleans OpenWorld
One of the latest games from Gameloft is Gangster New Orleans & it has already got so much popularity because of its gold standard open-world action-packed gameplay that is in third-person perspective. This game undoubtedly provides all the tools from the city of New Orleans in order to make you a real Gangstar. After Gameloft's Gangstar Vegas's huge success, Gameloft has launched this game to make their franchise of Gangstar games more popular than ever!
Gangstar New Orleans contains AAA quality graphics like PC games & this graphics quality makes the action more awesome & exciting. You can go to different districts of New Orleans to taste unique flavors of action. Apart from the single-player story mode, this game provides various multiplayer game modes like GvG (gangster vs gangster) are available that can lift the level of action to another height.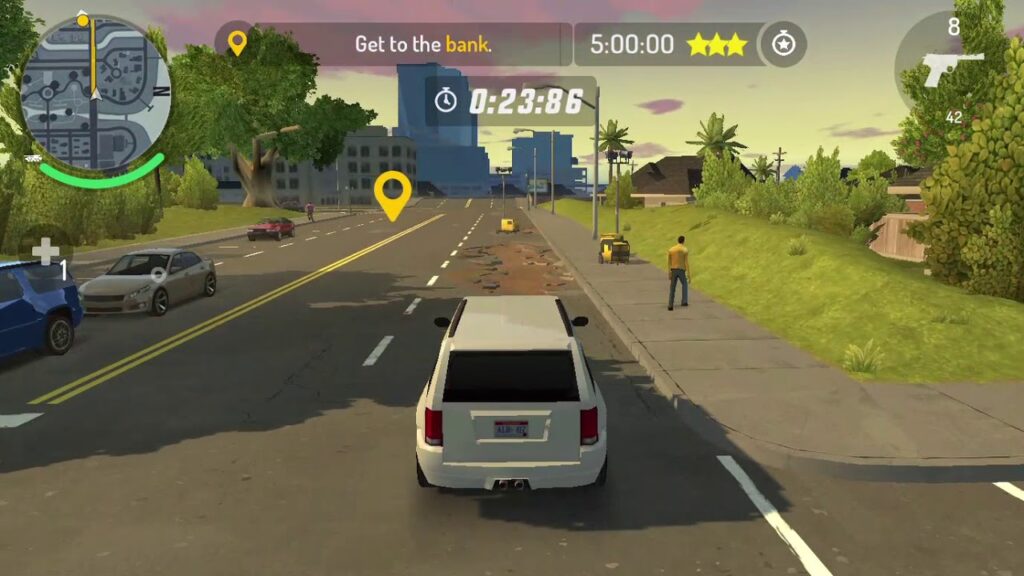 Turf War is another game mode of this game in which you have to claim your turf & then defend it from rival gangs. Hundreds of guns, other heavy weapons, vehicles are available so that you can choose your personal style of crime & action. Want to be a gangster & rule the underworld in New Orleans? Then download & play this fantastic third-person shooter game.
Gerena Free Fire
Free Fire is one of the best third-person shooter battle royale games that are available on mobile. The gameplay is very simple yet full of intense actions. Each game is about 10 minutes and in that time 50 players are placed on a remote island where they have to fight with others for survival. The last man standing will be the winner. You can also create a 4-man squad along with in-game voice chat to stay connected and battle together with others.
The vast map where you will be placed in an open world and you have the opportunity to explore it as much as possible in that time, with vehicles or without vehicles. We are not explaining much about Free Fire as it is too popular to be known by everyone. If you want to play it, don't ever hesitate, rush to the Play Store to install it as early as possible and you will come to know how outstanding the game really is!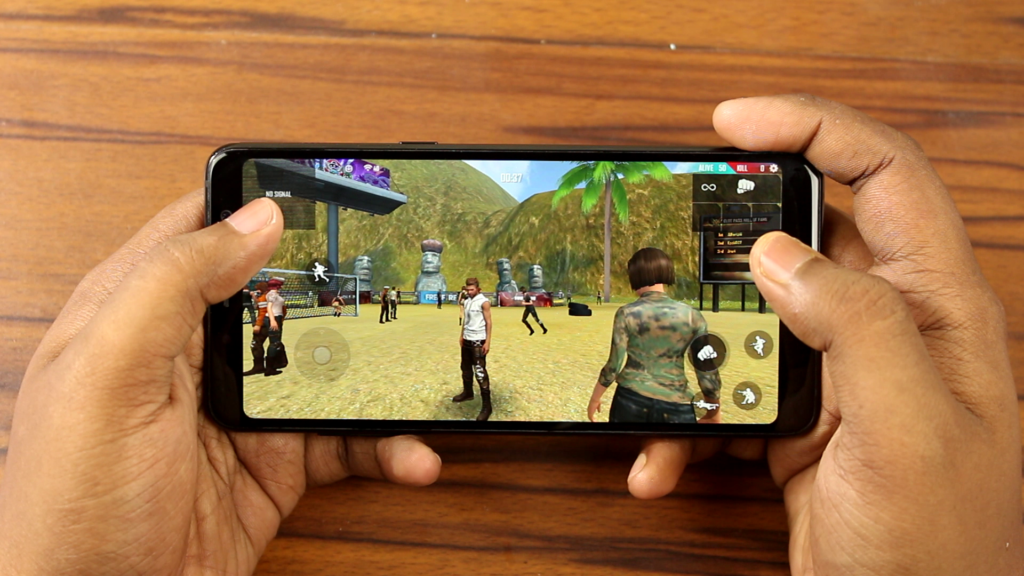 Six-Guns: Gang Showdown
If you love to play the role of a heroic cowboy as well as a gunfighter in the old west with a third-person and open-world set, this is the game you should obviously play. You can explore a wild west open-world sandy location of Arizona & Oregon that gives you mysteriously dangerous challenges which you have to overcome to win the game.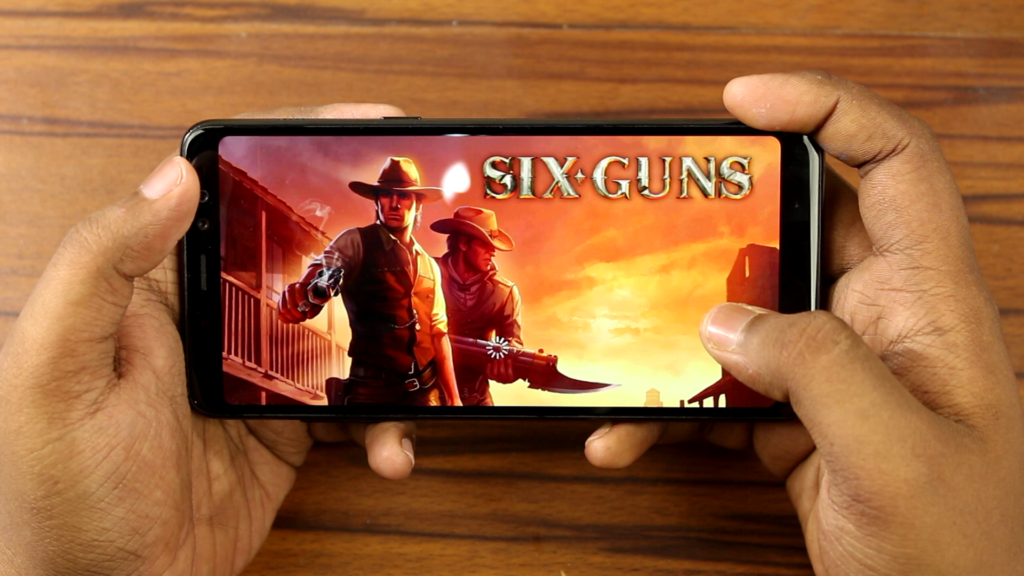 There are 40 missions and objectives that you have to overcome in order to completely win the game. From horse racing to gunfighting with the enemies, everything you can expect from this game offers you the feelings of the actual old west's lifestyle. You may meet some dead persons in this game too on your way to the story of the game.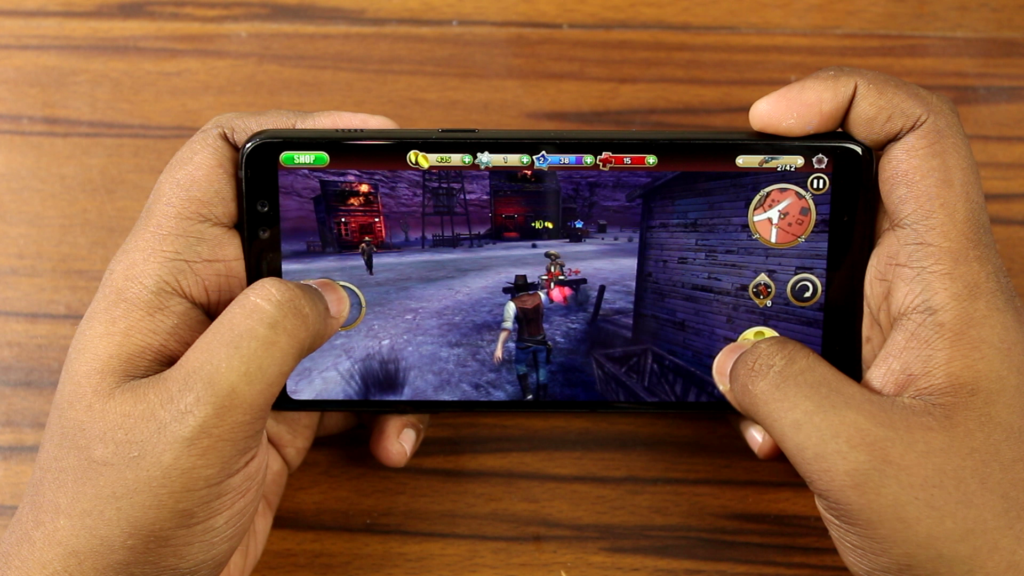 As it is a totally open-world game, you can walk, run, ride freely along with lots of adventures in your town if you ever get bored of regular missions. There are 8 different horses, 19 weapons, and a wide range of clothes, ammo, and other gears available for you in the game that helps you in your path of unlimited adventures. So, it is no secret that this is one of the Best third-person shooter games for Android that you can try.
Player Unknown's Battlegrounds (PUBG)
So, the winner of "2018 Game of the Year" is in the list of Best third-person shooter games! Seems obvious? Yes, of course. PUBG is not only one of the best battle royale games today but It's also an awesome third-person shooter game. As this game possesses immense popularity, we don't think that we have to discuss much of its gameplay and features. Still, for the people who don't know much about this game, we are explaining it briefly.
Basically, this is the mobile version of the PC game where you have to survive in epic action-packed third or first-person shooter 100-player classic battles, payload mode, battle duels, fast-paced 4v4 team deathmatch, and zombie modes. You have to be the last man standing to win the match. With extraordinary console-quality gaming and graphics, you can do anything you want.
From voice chat with your friends to training your character, everything is possible here! Huge realistic maps are provided by this game where you can go anywhere you want, do anything you wish. So, this is the shortest possible way to describe this game. Download the coolest battle royale TPS action game ever from the Play Store to enjoy the game and to know the rest of the features and enjoy the gameplay.
Grand Theft Auto: San Andreas
Rockstar Game's one of the greatest games, Grand Theft Auto: San Andreas is indeed the game that is the biggest release to mobile from the developers. As this game is re-mastered properly, it possesses higher resolution graphics and improved character models than its other versions.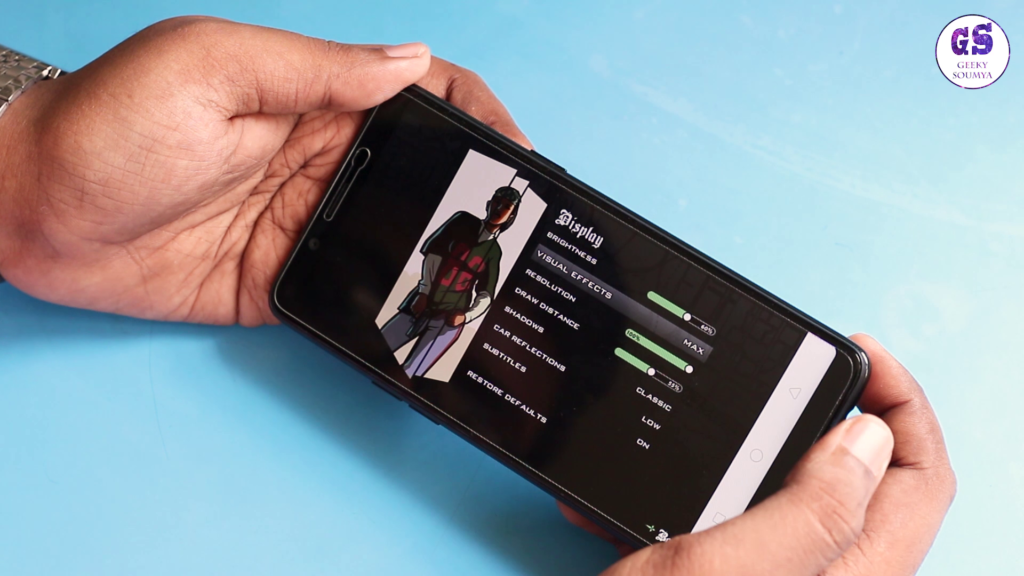 This story of this popular third-person shooter game revolves around Carl Johnson in the state of San Andreas that provides a vast open-world facility where you can do almost everything with your characters. Along with the main missions, you can walk, run, drive and kill people if you want. With a bunch of guns, clothes, cars, and money, start your thug life in this great third-person shooter open-world game.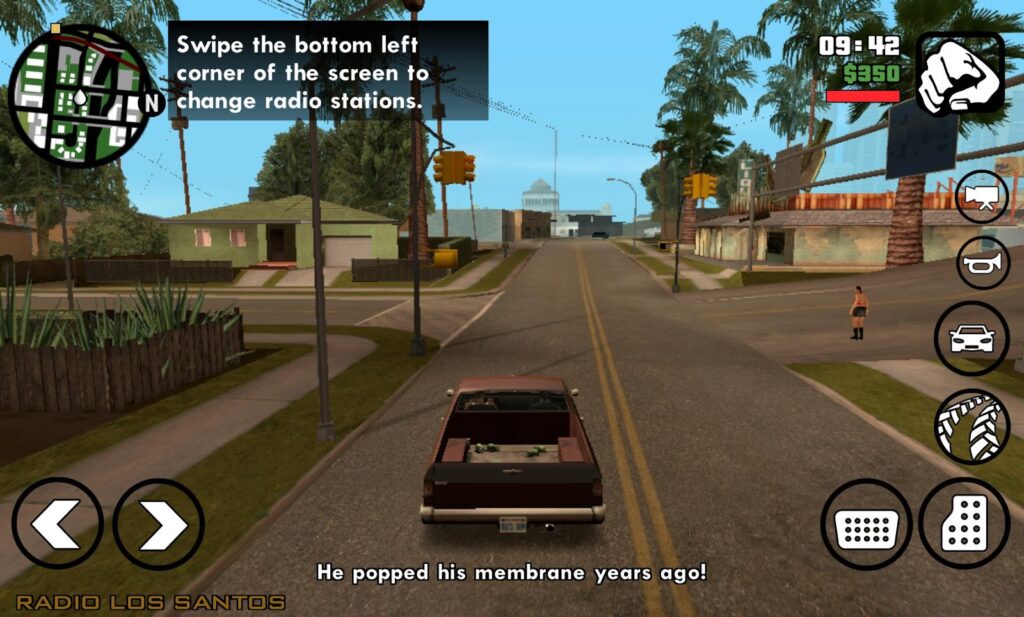 Armed Heist
If you want to be a criminal and want to rob the banks with your own gang then this is the game you should go for. Armed Heist is a unique action-packed third-person shooter game where you have to rob the banks and armored trucks in over 70 challenging missions.
With the widest variety of deadly guns, a large crime map for searching banks and armored trucks, dynamic scenarios in thrilling third-person gameplay, this game is undoubtedly one of the Best third-person shooter games. You can even create your own criminal characters such as a killer clown or an X special forces or a classic badass gangster. Stunning HD graphics with immersive gameplay make this game even more amazing to play. In a nutshell, you cannot find a third-person shooter game as intense & unique as Armed Heist.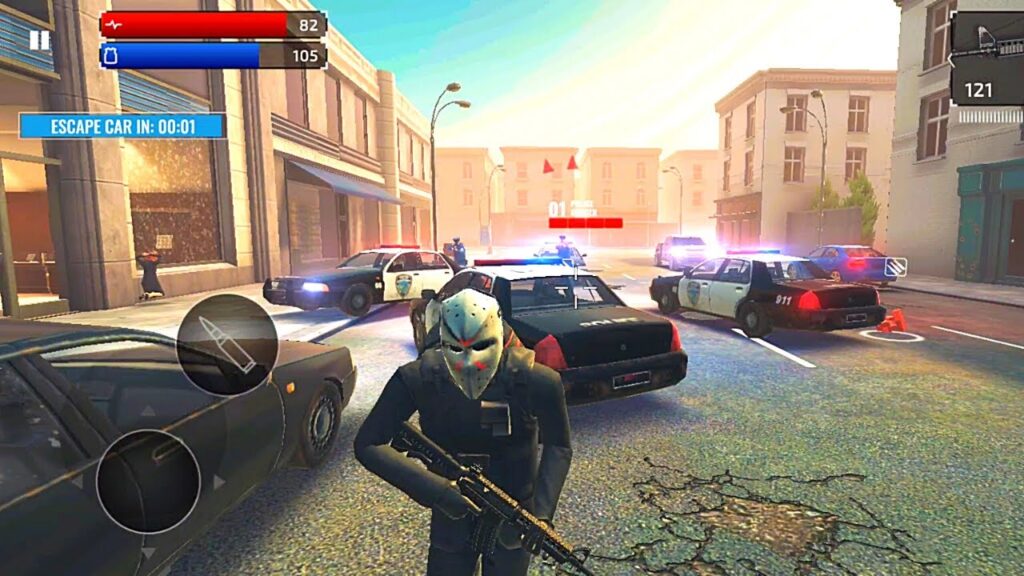 Beast Quest
Beast Quest is a very adventurous role-playing third-person game and if you are an adventure lover, you have no choice but to love this game. It has tons of adventures and mysteries just like fantasy movies. You, as a warrior, have to go through an epic journey in the huge open-world of Avantia where you have to battle against the mighty beasts, find the hidden treasures and powerful artifacts.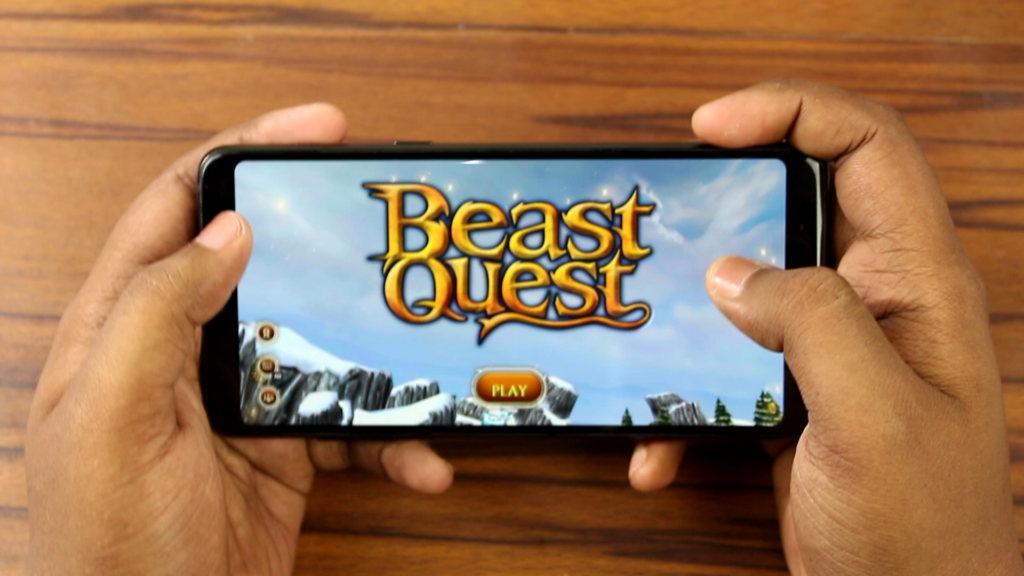 You must level up and upgrade your equipment and skills to fight against those deadliest beasts. There are hundreds of challenges, secrets, and achievements waiting for you. Not only one world but there are multiple worlds in this game and every world has its own demon that you have to beat.
Apart from story missions, if you want, you can also freely roam in those huge open-world places to unfold the other mysteries and collect the hidden treasures & artifacts that help your character to upgrade and make him stronger. So, you should not wait for anything rather download this one of the Best third-person shooter games from the Play Store to begin your adventurous journey!
Gangstar Rio: City of Saints
Just like the GTA San Andreas game, Gangstar Rio is another premium third-person game in our list of Best third-person shooter games for Android. This game will make you feel like you are playing GTA 5 in Rio de Janeiro! You'll never experience a better way to discover this incredible city. This is the only game where open-world crime is very much possible in the city of Rio, Brazil.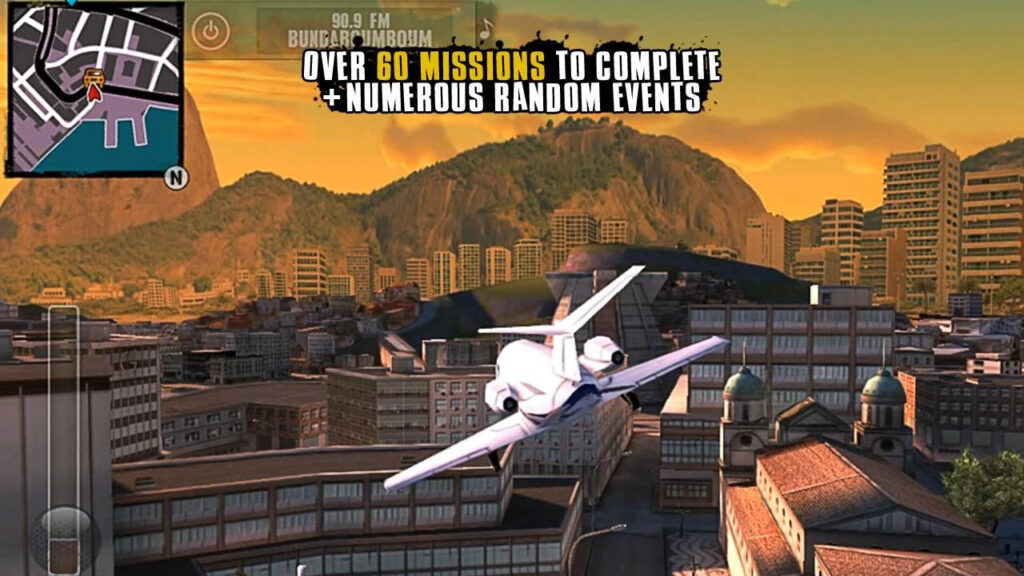 You can explore 5 different neighborhoods including the favelas, business district, beaches, and jungle. Over 60 different action-packed missions are available to complete and dozens of random events give you hours of fun & excitement. You can kill corrupted politicians, protect witnesses, deliver special packages, steal cars, and find out who tried to kill you in the missions.
The thrilling that each & every mission provides you is just superb. Use a variety of weapons such as bazooka, minigun, assault rifle, grenade launcher, etc. to complete missions or to destroy public properties, govt. properties, military base, cops & other defense services. Also drive dozens of vehicles including planes, helicopters, and a tank, and of course, you can steal, purchase and collect dozens of cars and motorbikes.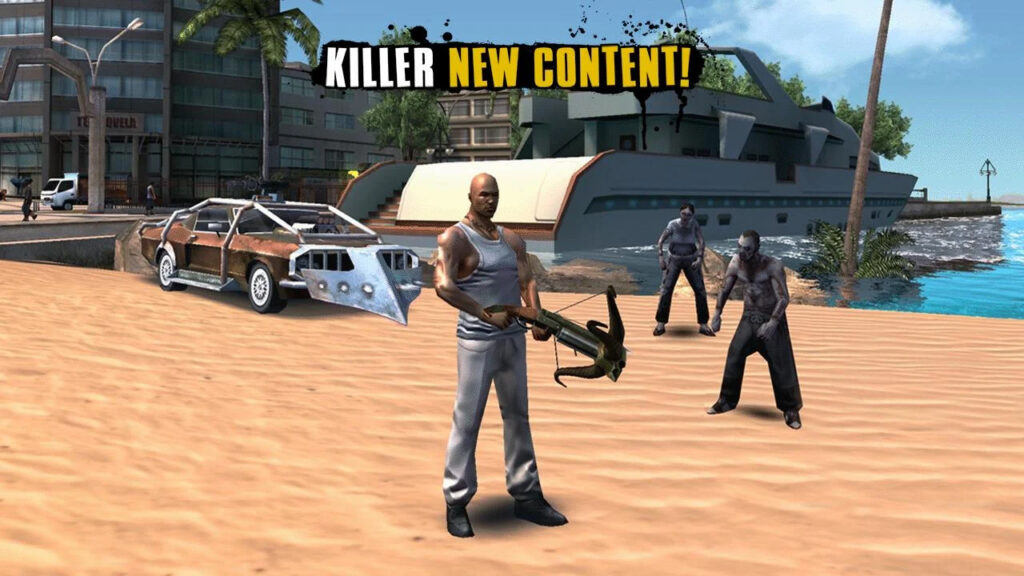 In a nutshell, this is a very cool third-person shooter open-world game that you can purchase to play although because of better free games like Gangster Vegas and Gangster New Orleans, no one would not recommend you to purchase this Gangstar Rio. Still, it is undeniably true that it is one of the Best third-person shooter games available on Android.
Gangstar Vegas: World of Crime
Gangstar Vegas is not only the best open-world action-adventure game but also one of the Best third-person shooter games that the Play Store ever has. You have to play the role of Jason in the dramatic story of this third-person shooter game and you can do basically anything in Las Vegas. You can walk and run freely, go for long drives in cars & boats too, pilot planes or helicopters, kill someone and snatch his money and clothes without caring who he/she is or even you can go to the casino to play them.
Gangstar Vegas comes with beautifully realistic graphics like an actual GTA 5 PC game that makes you really surprised. There are numerous weapons like SMGs, LMGs, Shotguns, Rocket Launchers, melee weapons, etc., clothes like casual dresses, formal dress on variations and vehicles like SUVs, Sedans, Supercars, Boats, Helicopters, Airplanes, etc. are available in this shop section of the game so that you can complete all the 80+ missions properly by purchasing & using them. You can also craft your own weapons, vehicles & clothes.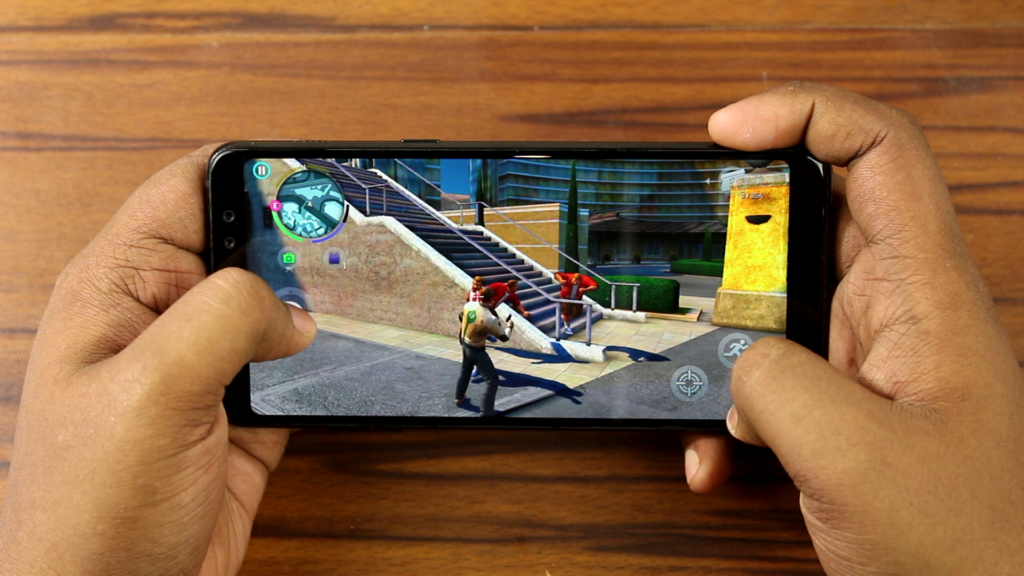 Fully action-packed online events are offered by this game where you have to either fight with the zombies, aliens and other gangsters on your own or you have to join with a gang to beat down other gangs in the massive gang wars. The rewards of those events are lucrative clothes and suits, legendary guns, and vehicles too. So, what are you waiting for? You cannot get another awesome open-world third-person game like that. Install Gangstar Vegas and rule Vegas with your criminal adventures in your own way. The City of Vegas is eagerly waiting for a gangster-like you!
Evolution 2
Evolution 2 is a great sci-fi tactical shooter action game that can be played in either FPS or TPS mode. The deep storyline of this game takes you to the Universe of Utopia to further continue the Evolution. Unlike its predecessor, Evolution 2 has been improved significantly and its gameplay has been changed drastically, turning into an action-packed killing game.
In a unique sci-fi setting of the planet Utopia, you have to play captain Blake, the main character of the story, and take part in the breathtaking war against ruthless marauders, monsters, and robots. You can choose whether you play in first-person shooter mode or in third-person shooter mode so this is a very cool feature of this game. With decent graphics and pretty fine gameplay, this game is quite a great mix of shooter, action, strategy, and RPG. You should better try this unique game once.
Therefore, these are the Best third-person shooter games for Android that you should play if you want to dive deep into amazing third-person scenarios. All of them are pretty good in terms of action-packed gameplay, third-person mechanisms, and graphics. So, what are you waiting for? Choose your preferable games from this list and play them one by one or together! Anyway, we hope that you have found this article about the Best third-person shooter games helpful enough. If so then don't hesitate to express your valuable thoughts in the comment section below. Thanks for visiting and appreciating our work.