Unlike other genres of video games, strategy games are not based on only clicking the same buttons again and again to kill your opponents or enemies rather it is all about utilizing your brain to build you empire or defend your clan or anything that needs quite a bit of brainstorming. That's why, strategy games are some of the most popular games in the world of video games. So, if you want to try some of the best strategy games for android then you are at the right place as in this article, we are going to discuss 10 best strategy games for Android that you will love to play because of their addictive as well as headwork gameplay.
Also Read: 10 Best Car Racing Games for Android
Clash of Clans is till now the most popular as well as one of the best strategy games for Android. It is one of the oldest strategy games on Android too. Released back in 2013, this game still holds its popularity pretty well thanks to its addictive combat strategy gameplay that is based around building your own clan and fight against other clans. There would be very few people among the gaming world who have not heard about this game. There are tons of other stuffs and multiple game modes to enjoy in this awesome game which is why you should play Clash of Clans.
Lords Mobile is a traditional tower defence and strategy war game with its excellent HD graphics amd immersive gameplay. In this game, you have to build and grow your own empire to conquer other empires and defend your own from the attacks of other empires. It may seem so simple but it's not. You have to use your best strategy to defend your empire from incoming attacks. Moreover, you have to utilise your brain power to grow your empire to be a stronger one. Furthermore with multiple game modes, guild system and many other stuffs, Lords Mobile is obviously one of the best strategy games for Android that you should not miss.
Plague Inc. is not only one of the most unique games but also one of the best strategy games for Android. Honestly speaking, the idea of this game is just extraordinary. What you have to do in this game is to infect the world by your own viruses or bacteria. You have to infect the people starting from one town to a big city, then a state, then a country then the whole world with your plague. But, keep in mind, the doctors and scientists will try their best to find a cure of that virus so be careful and make your contagious disease as powerful as possible by creating new powerful incurable mutations as it continues to infect the globe. So, as you can realise, this game is really excellent and you should really give it a try if you want to play a totally different type of strategy game.
With a mix of interesting puzzles and strategy, this game has really impressed us. It is a very popular puzzle-based strategy game where you have to first choose from 7 different civilizations in the world like American civilization, Greek civilization etc. Then you have to play as the King or the head of that civilization to solve 1000+ interesting and adventurous puzzles while growing your own empire as much as possible to make it successful. As you can see, this game is not based more on a skill and puzzles, you really have to use your brain to play good in this game. If you are not fond of war and action like other strategy games and if you are more of a puzzle lover then this is the game you should consider playing.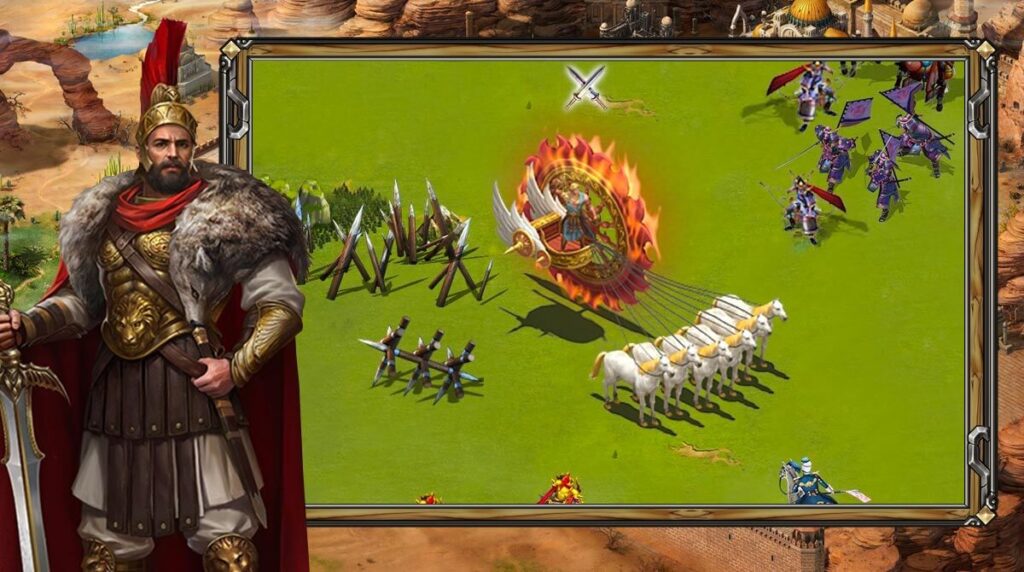 From the creators of Clash of Clans, Clash Royale is another very successful, popular and one of the best strategy games for Android. Unlike Clash of Clans, this online multiplayer game is more focused on action and epic PVP fights then building your own clans or empires. In Clash Royale, you have to collect and upgrade 100+ clash heroes to recruit and fight against real-time players around the world to become the top in the leaderboard. With HD graphics, seasonal events and different game modes, this game is really fun to play if you are an action-lover as well as want to play strategically.
Castle Crush is another very fun to play strategy combat game where you have to join a clan and start dueling against other real-time players with hundreds of mythical heroes and creatures which you have to collect and upgrade while progressing in the game. With those mythical fighters, you can engage into epic fights by using your strategy and brain power. With full of action and strategy, it is surely one of the best strategy games for Android that you should play if you want unlimited action and strategy in a single game.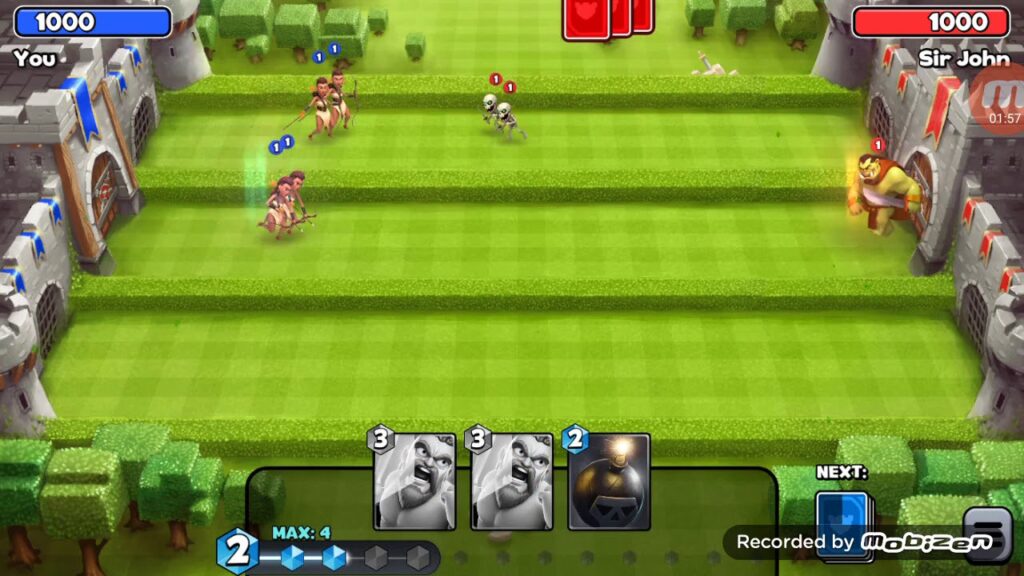 Art of War may seem so simple and easy to play but it needs quite a bit of strategy and tactics to progress in the game successfully. This game is only focused about war and nothing else. You have to upgrade your armies and create proper formations of armies to crush the enemies otherwise they will crush yours. With simple yet exciting gameplays and the needs to use your brain in every battle makes this game so good and interesting. So, if you want to pass your time with a casual strategy game then Art of War is perfect for it as it is one of the simplest as well as best strategy games for Android.
Castle Clash is another very popular strategy game from the same creators who have developed Lords Mobile. Unlike Lords Mobile, this game is similar to Clash of Clans as here you have to also build your own clan and fight against other clan owners with your troops and heroes. You also have to conquer other clans as well as defend your own from other attackers. So, if you are already habituated with Clash of Clans and want to try some other strategy games similar to it then Castle Clash is a pretty good game to consider playing.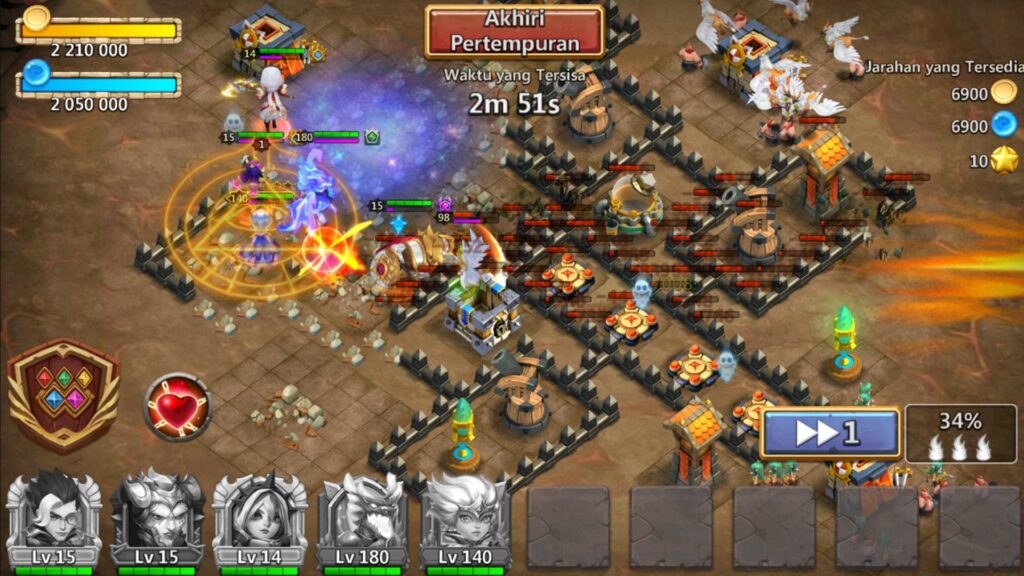 Boom Beach is another outstanding strategy combat game from Supercell, the successful strategy game developer company which developed Clash of Clans and Clash Royale. Like other games from this gaming house, Boom Beach is also a strategy combat game but it is based on a decent storyline and a different type of action gameplays. What you have to do in this game is to collect and upgrade commanders and other heroes to recruit them in the islands and beaches in order to save the hostages from evil mastermind scientist who has made them captives. With tons of action, strategy and excellent visuals, this game really holds its position well in the 10 best strategy games for Android.
Don't Miss: Best Graphics In Video Games That You Must Play
Therefore, these are the 10 best strategy games for Android that you should try if you want to use some brainstorming into the video games. All of them are great in terms of strategy, tactics and using the brain to progress and enjoy. Some of them are unique than traditional or classic strategy game so if you want to try some different types of this genre, they are also explained in this list. Anyway, hopefully you have found this article helpful enough. If it really so then don't hesitate to express your valuable thoughts in the comment section below. Thanks for visiting and appreciating our work.