Simulation games are all about the real-life experience & feeling that we get from playing them. It doesn't matter whether it is a car simulation game or a life simulation game or a business simulation game, the real-life experience should be felt through playing that game. Simulation games category is one of the most popular in the world of Android games & these games are getting better day by day in terms of not only graphics but also the feeling that we get from these games are also quite like real. Creating a top 10 list of best simulation games is not an easy job as there are millions of great simulation games available in Android still we have tried our best. Anyway, we have discussed below are the top 10 best simulation games for Android that you should play to get that real-life fun-filled & exciting experiences as well as feelings. So, let's know what are the best simulation games for Android.
The Sims Mobile is one of the best life simulator games in Android along with its predecessor The Sims FreePlay. Create your Sims, give them unique personalities, and customize their world with more detail than ever before on mobile. Experience your Sims' lives as they choose careers, party with friends, and fall in love.
You can find every type of simulation in this game as you have to deal with a virtual life of the game just like our real life. Everything is possible here from choosing careers to marrying your soulmate! So it is very fair to say this game is indeed one of the best simulation games for Android. You will definitely regret if you miss this amazing life simulator game!
Flight Pilot Simulator is one of the best flight simulator game for Android. With ultra-realistic 3D graphics, real physics, cool animations & tons of real-life planes from supersonic jets to military aircraft, this game has numerous exciting & challenging emergency & rescue missions. Every mission is unique & interesting. If you want to take break from your professional missions, you can even roam with your plane in the huge open-world sky to feel the real-life experience of handling planes! So, it is needless to say why this is one of the best simulation games for Android. Over 100 million gamers are playing this game so why don't you try this game too?!
Ever heard about planet destruction simulator games? Yes, a absolutely new kind of simulation game! Solar Smash is a planet destruction simulator which allows the player to use a variety of different powerful weapons such as nuclear missiles, lasers, asteroids & many more in order to destroy the planet. Amazing, isn't it? Only in around 70 MB size, thus game offers very realistic graphics of planet destruction in details. This is also one of the best simulation games for Android right now. So, want to destroy our planet or other planets & witness the complete destruction from your spaceship? Then, download this unique simulator game now!
Must Read: 20 Best Action Games for Android!
Plague Inc. is one of the best simulation games for Android because of its innovative & engaging gameplay. In this unique simulation game, you must bring about the end of the whole of mankind by evolving a deadly, global Plague. Moreover, you have to make your Plague evolve & adapt against all the cures that mankind will try to discover.
A full world map with 50 countries are available which you can infect with the help of 12 types of different diseases. For this kind of addictive gameplay, this game has already surpassed 100 million downloads worldwide to become one of the most popular simulation games on Android! This is why you should not miss this awesome game too.
When Fallout Shelter first released on Play Store back in 2015, it became the Google Play Best Game of 2015 because of its almost perfect gameplay with innovative simulation elements. It is still not one of the best simulation games for Android. Basically, you have to build vault in the underground for the shelter of the people in distress.
You have to care their needs, happiness, find job for them, provide them training & weapons and much more. Actually, you have to govern the vault that you will create for the dwellers just like governing a region or territory. The prosper & protection of the vault is your ultimate goal. We hope, you must not want to miss this fantastic simulation game.
Ever thought what it would like to be a God & rule an entire civilization? Well, Godus is an award-winning sandbox game in which you have to play as a God to initially craft a living world, build a civilization & rule over it. A God simulation game. Interesting, right? By using a touch, you can physically shape, mould & sculpt every inch of the landscape to make a unique physical world.
You can even create rivers, forests or throw meteors, spread fires! You will feel as a god when your tiny, devoted followers love & worship you as they live, learn & grow in a fully simulated world created by you. So if you want to be a God or at least want to get the feeling of being a God then you should play this unorthodox simulation game.
Rebel Inc. is the newest game from the creators of the famous Plague Inc. & we are recommending you to play this one too! Rebel Inc. is also one of the best simulator games for Android in recent times but unlike Plague Inc. Where death of humanity is the ultimate goal, in this new game, bringing peace to the world is the ultimate goal.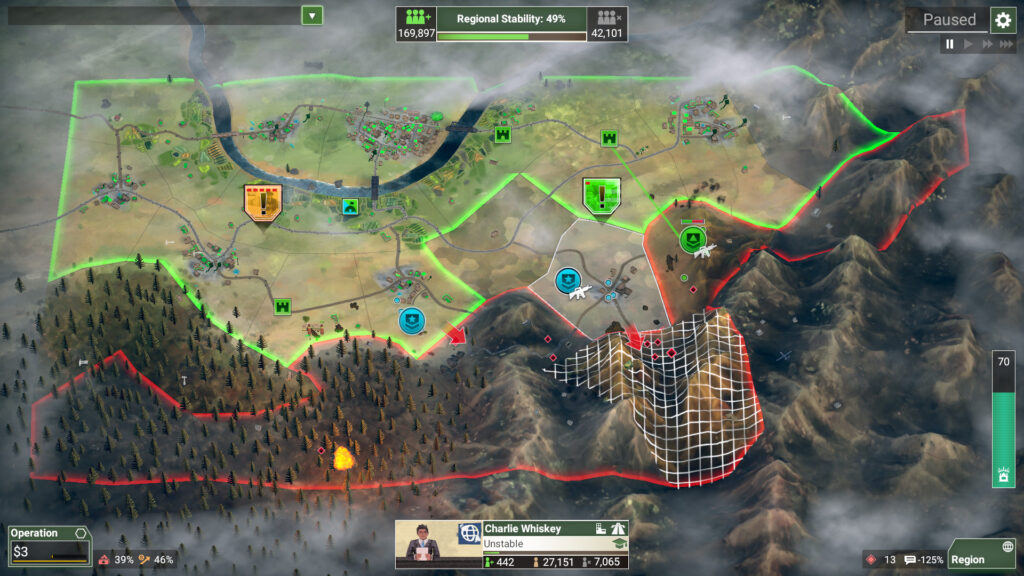 As this is an insurgency simulator game, your goal is to finish the rebels, bring peace to the region & help that region grow & prosper. There are a total of 7 richly modelled regions that you have to stabilise with the simulation of all kinds of innovative representation of counter insurgency tactics. Want to deal with rebels & terrorists to make your region safe & secure? Then, download this unique simulator game now!
Ever thought what it feels to be a truck driver? If you want to get that feeling then this is the game you should play. Truck Simulator 2018: Europe possesses immersive 3D graphics with real-life 11 trucks that provides you fully realistic truck driving experience across all over the Europe with the help of 60+ challenging levels.
Moreover, 250+ radio stations, highway toll roads, real traffic system, real-life weathers make this game even more realistic & enjoyable. Various camera angles, tons of customization, different control types are also available in this excellent truck simulator game. In just 157 MB size, this game has so much to offer as a driving simulator game which is why it is indeed one of the best simulation games for Android & you should not miss this one if you really like driving, especially Trucks!
Want to experience some tasty cooking adventures? Then, download this incredible cooking simulator game right now! Prepare, cook & serve delicious meals from all over the world in Cooking Madness game. The gameplay is really highly addictive especially for the cooking lovers. Countless missions, tons of features & skills are available to simulate the players even more. Want to be a chef then don't miss this one of the best simulation games for Android.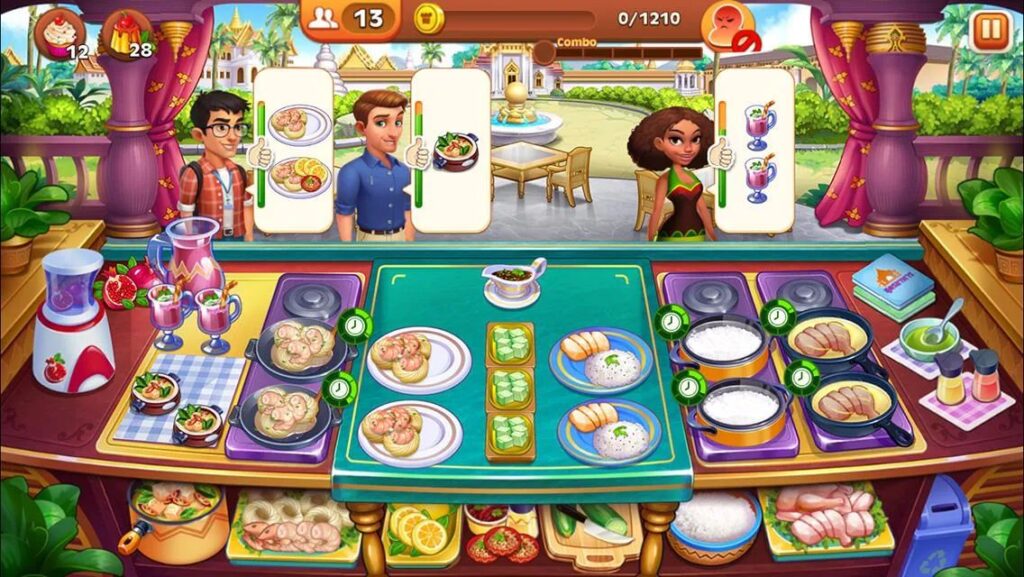 As its name suggests, it is definitely a classy open-world simulation game based on driving, boating, and piloting on the huge off-road open-world scenario. If you love various driving simulation games, you should love it too. You can walk in this beautiful off-road nature or you can drive your way to the highest mountain of this island to collect hidden rewards. You can even start boating into the beautiful freshwater of this open-world nature or fly your way up to heaven with your preferable helicopters. The choice is up to you but one thing is pretty sure, you will get endless adventures by playing this game.
Don't Miss: [Best] Open World Android Games: Top 10 List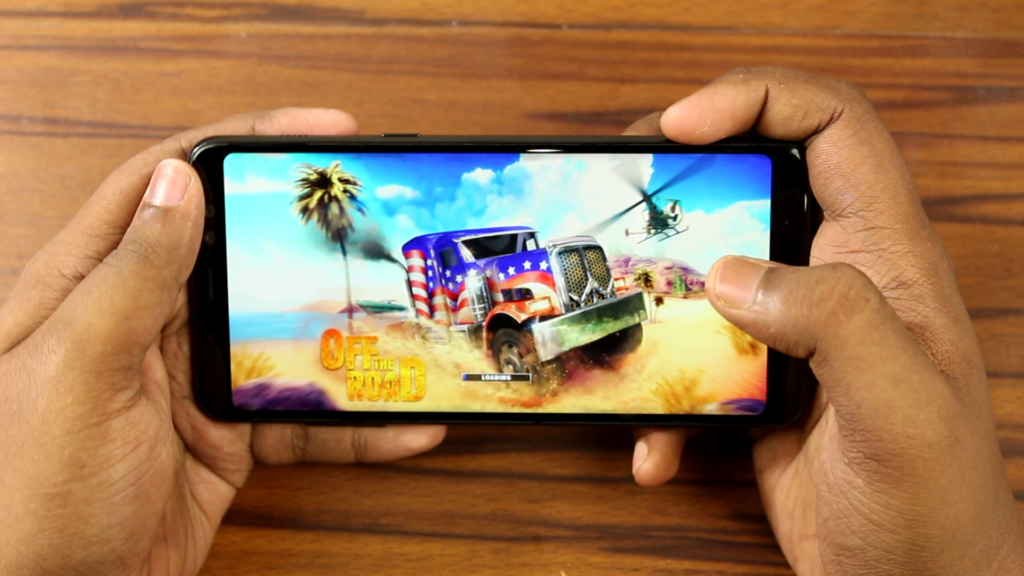 There are several challenges like transport challenges, checkpoint challenges etc. in this beautiful game that you have to beat to earn money and upgrade your vehicles so that they can be stronger, faster, look more awesome! There are 20 off-road cars available in this game that can be unlocked and driven for better riding. Earning XP helps you to level up your profile which gives you cool rewards. Simulated water, mud and other surfaces are provided in this game that gives realistic graphics and feeling. Give it a try and you will understand how great this game is.
Therefore, these are the top 10 best simulation games for Android right now that you can play to experience quite real-life feelings as they all are fun-filled, engaging, exciting & based on some real-life activities like driving, cooking & some unique too such as insurgency simulator, God simulator, planet destruction simulator, etc. Download your preferable simulator game to experience the ultimate feeling of being a truck driver or a chef or a governor or even a God! Anyway, we hope that you have really liked our article about the 10 best simulation games for Android. If so then don't hesitate to express your valuable thoughts in the comment section below. Thanks for visiting & appreciating our work.