Without any hesitation, we can all agree the fact that TV shows & web series become worth watching for us for the couple of years. Moreover, our own Indian web series has grown to become one of the best sources of entertainment & escape from our day-to-day busy schedule. Nowadays, digital platforms such as Amazon Prime, Netflix, Alt Balaji, Hotstar Originals, Zee5, Hulu, TVF etc. bring tough competition to the Bollywood movies by delivering binge-worthy contents to the audience. Anyway, if you are already a web series lover & want to know about the upcoming web series of 2021 then you are at the perfect place. We have listed below about the web series or the seasons of web series that have been decided to release on 2021. Check the detailed list to find the upcoming web series that you look forward to.
Read More: Hulu Vs Netflix: Picking Up Best Streaming Service
Bhaag Beanie Bhaag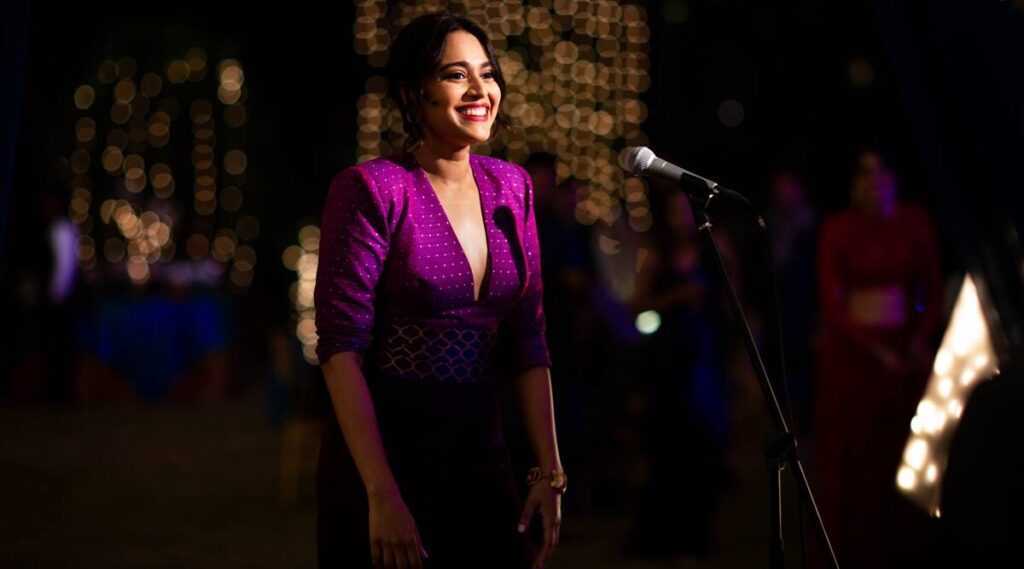 Directors: Debbie Rao, Abi Varghese, Ishaan Nair
Creators: Neel Shah, Ravi Patel
Cast: Swara Bhasker, Ravi Patel, Dolly Singh, Varun Thakur
Streaming on: Netflix
This upcoming web series named Bhaag Beanie Bhaag revolves around Beanie who tries her best to manage her career, life & her love at the same time. Beanie is a character who always has done what is asked of her until she finally decides to listen to her heart, run from her very comfort zone & pursue her career as a stand-up comedian. As she starts her journey of life along with the problems such as her proposal popping boyfriend, her concerned parents' demands, we are going to witness this exciting dramatic web series in 4th December, 2020.
Watch the trailer of Bhaag Beanie Bhaag here.
Bombay Begums
Directors: Alankrita Shrivastava, Bornila Chatterjee
Cast: Pooja Bhatt, Shahana Goswami, Amruta Subhash, Plabita Borthakur, Aadhya Anand
Streaming on: Netflix
It has been reported that the shooting of this upcoming web series is already over and now, its post-production is going on. As the title of this series suggests, the story of this web series provides a depth look of the lives of five urban women. These five chums are of different ages & generations too along with their individual strengths, morals, desires, dreams, goals, fears & their weaknesses. This is undoubtedly going to be by far one of the most unique Hindi web series so it will definitely be worth watching. This web series will hit the screens in 7th December, 2020.
Watch the trailer of Bombay Begums here.
Zakir Khan's New Shows
Streaming on: Amazon Prime Video
As we have been informed so far that Amazon Prime will be releasing a total of four shows of Zakir Khan in the 2021 which already include three comedy specials such as Tathastu & the second season of his one of the most popular show Chacha Vidhayak Hain Humare. It has been reported that the actual release date is yet to be announced but we can hope this show coming in early 2021.
Watch Zakir Khan's Shows here.
Naxalbari
Cast: Rajeev Khandelwal, Tina Datta, Sreejita Dey, Satyadeep Mishra
Streaming on: Zee5
Obviously as the name refers to the Naxals, the plot of this series also revolves around them. STF agent Raghav is sent to a secret mission to pull the trigger of stoppage to the speed of the rising of the Naxals in the valley. But as he digs down deep into his mission, he comes to find out that how enormous is the uprising truly is & the motive behind this might cause a gigantic war! So, can he stop them by accomplishing his mission? You can watch this breath-taking web series on Zee5 after its release in 28th November, 2020 although firstly, the makers have announced to release on 4th October, 2020 but the cruelty of Covid-19 has stopped their shooting temporarily.
Watch the trailer of Naxalbari here.
The Test Case Season 2
Creator: Samar Khan
Cast: Harleen Kaur
Streaming on: ALT Balaji
The second season of The Test Case is going to be more popular & at the same time, exciting than the first. The proof is; all the positive reactions that the audience have provided when the trailer of the season 2 came out. Furthermore, for these positive responses from the viewers, the maker have announced the official date which is 26th
January, 2021. Yeah, we have to wait that much to get to watch that amazing web series once again where the story of faith, loyalty, espionage & guerrilla warfare are emphatically present. The classic tale of the discovery of a woman is proudly shown here who needs to find a person & kill him otherwise, she will not get her redemption. The story, presented on Kashmir makes it more exciting to watch. In the second season, there will be a total of 10 episodes in which all of them are written by Sagar Pandya. Anyway, let's wait for the date & till then, watch the trailer of this series below.
Watch the trailer of The Test Case Season 2 here.
The Capture Season 2
Director: Ben Chanan
Casts: Holliday Grainger, Callum Turner, Laura Haddock
Streaming on: BBC One
The Capture is a British mystery crime-drama series created, written & directed by Ben Chanan. Setting in London, the story revolves around Detective Inspector Rachel Carey, who is ordered to arrest & charge the UK Special Forces Lance Corporal Shaun Emery. Now, Shaun is looking to clear his own horrific crime which was unwantedly captured by CCTV. In that crucial situation, what all these characters will do? Anyway, if you have already watched season 1, you must know all of the main plot. Now, season 2 was initially postponed due to this pandemic situation but later it is reported that the season 2 will not hit the market anytime soon as the shooting is just getting started. So, we can hope the show to return in late 2021 or 2022.
Watch the trailer of The Capture Season 2 here.
The Family Man Season 2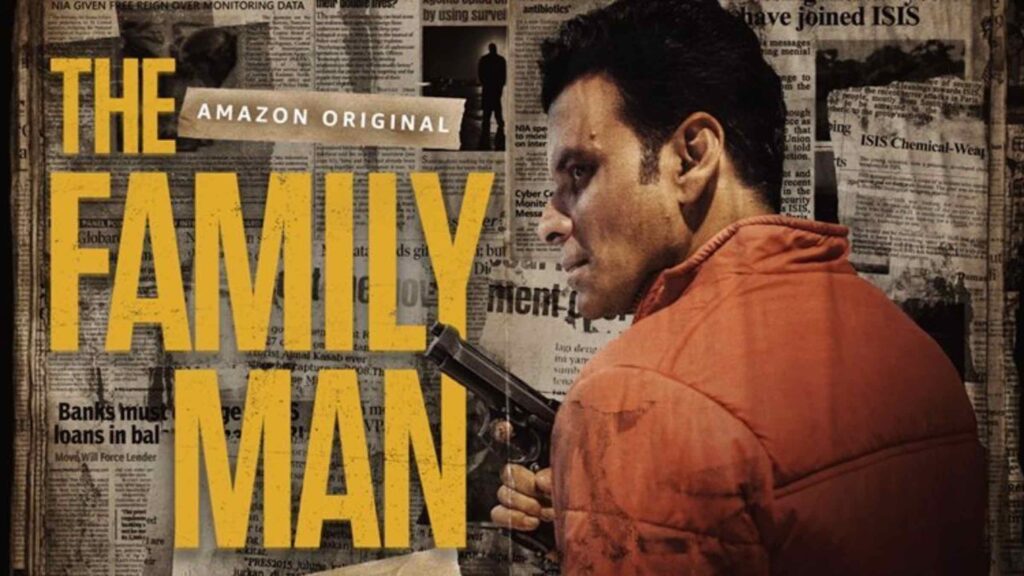 Directors: Raj Nidimoru & Krishna D.K
Casts: Manoj Bajpayee, Priyamani, Darshan Kumar, Neeraj Madhav, Sharib Hashmi, Gul Panag
Streaming on: Amazon Prime Video
Srikant Tiwari is a middle-class middle-aged man who works as a special agent of the National Investigation Agency. On the one hand, he has to save his nation from terrorist attacks & on the other hand, he has to execute his familial responsibilities for his wife Suchi and his children. Will he handle his professional and personal life altogether? We already have witnessed the season one of this awesome web series and now, we are waiting for the season 2 which has been again delayed due to Coronavirus pandemic. But the makers of Family Man has confirmed that we will get to watch the season 2 in as soon as February 2021 although the exact date is not being confirmed yet.
Watch the trailer of Family Man here.
Stranger Things Season 4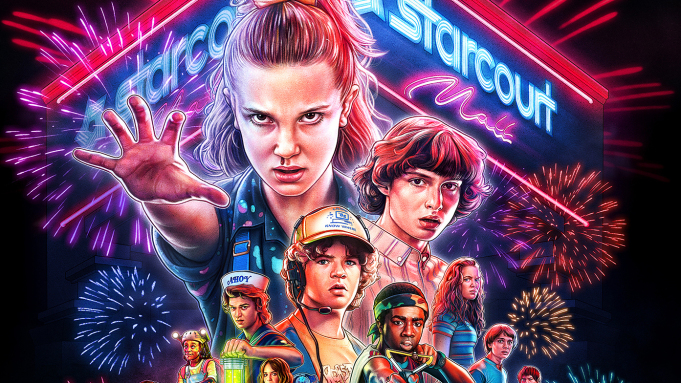 Director: The Duffer Brothers
Casts: Winona Ryder, David Harbour, Finn Wolfhard, Millie Bobby Brown, Gaten Matarazzo, Caleb McLaughlin, Natalia Dyer, Charlie Heaton
Streaming on: Netflix
In 1980s Indiana, a group of young friends suddenly discovered as well as witnessed supernatural forces & secret government exploits. When they start to investigate for the answers, they unravel a series of awe-inspiring mysteries. This is Stranger Things's plot in the shortest form. One of the most famous American science fiction horror TV series Stranger Things's fourth season release date has not been revealed yet by the creators, The Duffer brothers although the shooting and the production is in progress. A source has found that if the situation of the pandemic will become under control & if the things will be newly normal, the season 4 will release as soon as possible in July 2021. So, we must keep our patience in check for a couple of months until we get a confirmation from the producers about the series.
Watch the trailer of Stranger Things Season 4 here.
The Boys Season 3
Created by: Eric Kripke
Director: Evan Goldberg, and Seth Rogen
Cast: Karl Urban, Jack Quaid, Anthony Starr, Erin Moriarty
Streaming on: Amazon Prime Video
The boys are some ultra-courageous guys who have only got one goal in life that is to take down the corrupted superheroes. They plan to destroy the team of superheroes named Super Seven. The leader of the boys, William Butcher only wants to kill Homelander (the captain of the superheroes team) in order to establish his own redemption story. Experience the journey of these normal guys who go toe to toe with the superheroes. If you have already watched previous seasons, you must know how good it actually feels to be a "The Boys" fan. Well, we have a good news regarding the next season release. The season 3 of The Boys will release in late 2021 just like the same time season 2 released in this year & season 1 in the previous year. The shooting has already started. We have to just sit & wait for the time when The Boys again will come with more intensity, thrill & action.
Watch the trailer of The Boys Season 2 here.
Read More: Best Web Series in Hindi You Can Watch
Therefore, these are some of the best & most exciting upcoming web series in Hindi that we all are looking forward to. There are many other upcoming web series in 2021 & 2022 for Hindi & other languages and if you want to individually know about them, you have to google for that. Anyway, we hope that you really have liked this article & it has actually helped you to know all the major upcoming web series in Hindi. If so then don't hesitate to express your valuable thoughts about this article in the comment section. Thanks for visiting & appreciating our work.