The Witcher is one of the latest fantasy web series on Netflix and frankly speaking, it has already created huge popularity because of its successful season 1. Despite having a slower storyline than the previous one, the recently released season 2 is also pretty solid in terms of plot and character development. On top of that, the eye-popping ending is just overwhelmingly good which totally leads the story into another level of curiosity & political tension. So, it is quite normal for fans like us to feel like we can't wait anymore as we eagerly want to know what would happen next in The Witcher Season 3. Fortunately, it is confirmed that the next season is releasing sooner than the previous. Anyway, let's know all these informations regarding The Witcher Season 3 release date, casts, episode details, plot expectations, and more.
Read Now: Doctor Strange 2 Release Date, Cast, Trailer, Expectations & More!
The Witcher Season 3 Release Date [Expected]
The Witcher is one of the most popular & successful franchises in the entire globe not only because of the web series but also because of the popular Witcher video game trilogy, book series, animated films, graphic novels, and many more! So, it was kind of expected that the Witcher series will also be popular and fans of Witcher will not miss it by any chance. That's what exactly happened. The Witcher web series became one of the most popular series on Netflix in recent memory and fans are more than ready to witness The Witcher Season 3 especially after the spellbound plot twist in the end of season 2.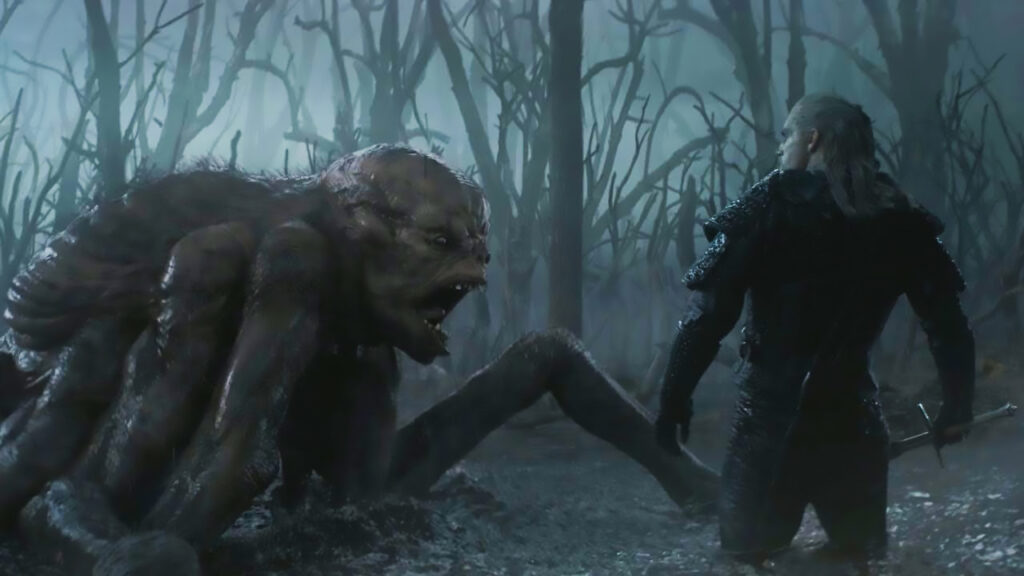 The Witcher Season 2 is recently released in December 17, 2021 almost 2 years after releasing of season 1 thanks to the Covid-19 pandemic. But, here's the good news for you. The 3rd season of The Witcher will be arriving more quickly than the previous one as showrunner Lauren Schmidt spoke to TechRadar exclusively that the scripts of The Witcher Season 3 is almost complete but the creative process is just starting and they have plenty of work to be done.
According to the popular & trusted Witcher fansite called Redanian Intelligence, the filming will most possibly begin in March 2022 and it will continue for 6 months that means the filming should end in August 2022. On top of that, the heavy post-production process of The Witcher will need at least several months and if everything will be alright, we can expect The Witcher Season 3 to release in early 2023.
The Witcher Season 3 Casts: Are Every Character from S2 Returning?
As The Witcher possesses quite a profound storyline, you can expect all the primary casts as well as all the supporting members to return in The Witcher Season 3. They are as follows: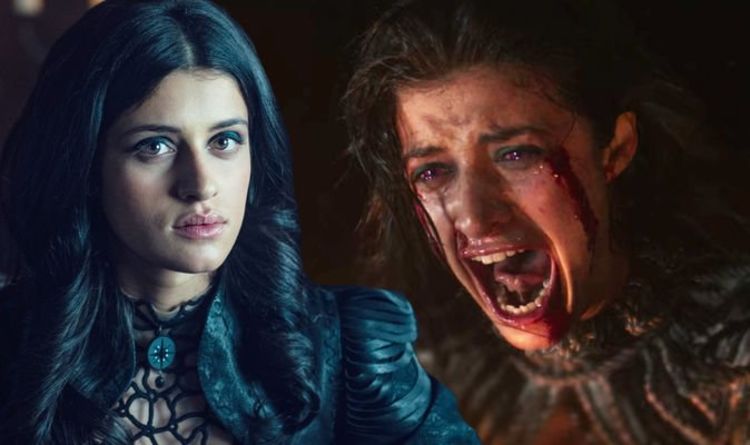 Henry Cavill as Geralt of Rivia
Freya Allen as Princess Cirilla of Cintra
Anya Chalotra as Yennefer of Vengerberg
Joey Batey as Jaskier
Eamon Farren as Cahir
MyAnna Buring as Tissaia de Vries
Mimî M. Khayisa as Fringilla Vigo
Royce Pierreson as Istredd
Anna Shaffer as Triss Merigold
Mahesh Jadu as Vilgefortz
Tom Canton as Filavandrel
Mecia Simson as Francesca Findabair
Lars Mikkelsen as Stregobor
Terence Maynard as Artorius Vigo
Graham McTavish as Sigismund Dijkstra
Ed Birch as King Vizimir of Redania
Chris Fulton as Rience
Aisha Fabienne Ross as Lydia van Bredevoort
Cassie Clare as Philippa Einhart
Wilson Mbomio as Dara
Bart Edwards as Duny/Emperor Emhyr, aka The White Flame of Nilfgaard
Hopefully, you have realized that all of these above characters have played essential parts in the Witcher especially in the last season so you can expect all of them in the 3rd season. Emperor Emhyr is the most notable character among whom we have seen finally appearing at the very end of the last season quite astoundingly. New characters such as Nenneke, Codringer, Fenn, Gage, Eredin may also be back in the next season.
Must Read: Best Graphics Video Games You Should Play Before You Die!
Another new character whom we can expect to feature more in The Witcher Season 3 is Philippa Einhart who is the mysterious incognito pet owl of Sigismund Dijkstra. So, why can we expect her more in season 3? Because this series is totally based on the novel and in the novel, she has a bigger role to play. Thus, we can and should expect her to feature more in the upcoming season if everything goes according to the novel like the other two seasons.
Finally, it is not sure whether we would see Kim Bodnia's Vesemir and other Witchers including Coën (Yasen Atour) and Lambert (Paul Bullion) in the next season. We have seen in the Witcher season 2 finale that Geralt, Ciri & Yennefer decided to leave the Witchers' Kaer Morhen stronghold so we may not see the other witchers anymore in season 3. But, if the three somehow return to Geralt's home then we may get to see the other witchers including Vesemir obviously. On top of that, in the next season, we might get to see some new faces just like we have seen in the 2nd season. Anyway, we cannot be sure about anything until the official cast announcements are done.
The Witcher Season 3 Plot Expectations!
As usual, this is the most important part of any article like this. So, what can we expect from the Witcher Season 3? It is kind of easy to say in some words actually because of how the last season has ended. It is no doubt that season 3 of The Witcher will pick up the events immediately after the season 2 finale where we have seen how all the factions are getting ready to catch Ciri thanks to her mysterious otherworldly magical powers and her elder blood. For this reason, Geralt decided to leave their Kaer Morhen stronghold with Ciri & Yennefer to protect Ciri from all the imminent dangers of different factions. It is now pretty clear that only Geralt and Yennefer are the only ones who can protect Ciri and keep her safe.
It looks like both seasons 1 & 2 are just the stepping stones towards the climax that we are about to witness in season 3. Even Hissrich exclusively told TechRadar about that: "season 1 and 2 have been laying the playing field for everything huge that's about to happen." She also mentioned that the 3rd season of the Witcher will be based on the second main novel in The Witcher saga – i.e. The Time of Contempt which is her favorite novel.
On top of that, she told The Wrap that season 3 will be action-packed along with little timeline. "There's tons of action, there are tons of things that are just jaw-dropping when you get to them. So we're really letting that lead our storytelling. Season 3, for instance, takes place on a very, very small timeline. Not a lot of time passes, because it doesn't need to." – Hissrich told this to The Wrap.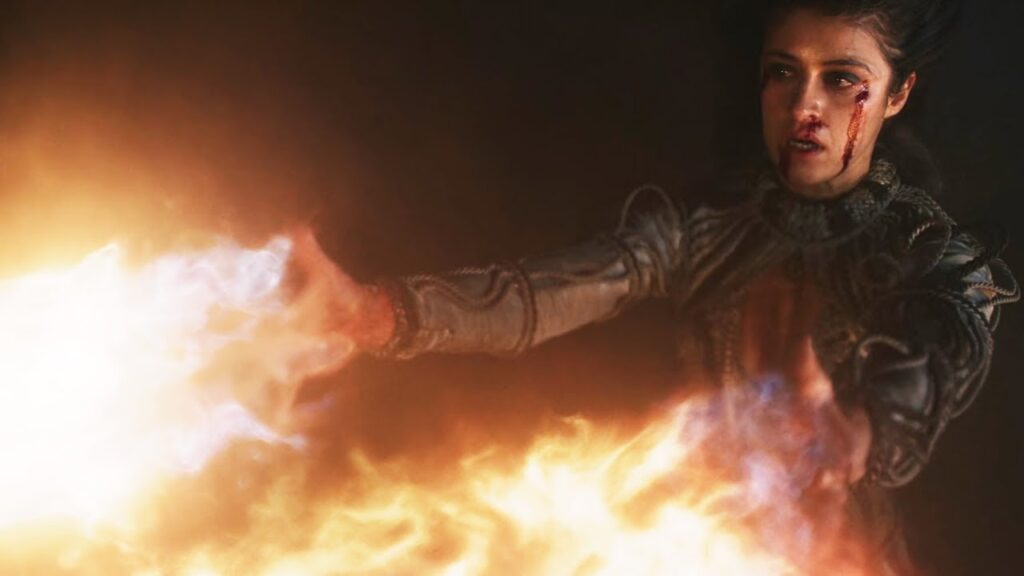 That means, as we have seen all the factions are getting ready to get Ciri and her powers including her own father (now surprisingly as Emperor Emhyr, The White Flame) and even the Wild Hunt, they are most possibly about to face off with each other and thus will collide. And, on the other hand, the trio of Geralt, Yennefer & Ciri would try their best to protect themselves, especially Ciri, from the upcoming dangers. So, all of these things can be very much expected from season 3 of The Witcher, right? And, it would be an epic season to watch for sure!
Don't Miss: 85 Best Family Movies on Disney Plus: Your Little Angels Will Remember Forever
Anyway, these are all the details about The Witcher Season 3 that we know so far. Some of them are confirmed while many of them aren't as the release of the upcoming season is pretty far from now. So, let's wait and once we get to know the confirmed news such as official trailers, confirmed release date, cast, episodes, we will share with you immediately. Lastly, we hope that you have found this article helpful enough. If it really so then don't hesitate to express your valuable thoughts in the comment section below. Thanks for visiting and appreciating our work.