One of the best mid-range smartphones in 2019 is Redmi Note 8 Pro. Along with the impressive design and cool outer look, this phone has just smashed the market within a few days. Note 8 Pro drives the consumers crazy. What is its specialty? You should be asking what is not! This phone is entirely special with all its eye-popping features and specifications. It may be special but nothing or no one is perfect. Redmi Note 8 Pro also has some flaws that every user may face and in this article, we are going to dig deep into its arsenal of problems regarding its usage. We will analyze and solve the problems as far as possible for you.
First and foremost, get a quality phone cover and a screen guard. This is more of a suggestion and less of a problem. Though Note 8 Pro possesses Corning Gorilla Glass 5, still for the safety issues, you should purchase a phone cover for its body and a screen guard, obviously for its screen. I suppose, you cannot leave your new phone at risk and that's why, this is the first basic suggestion for you to protect your phone from any physical damage.
Redmi Note 8 Pro comes with a huge 64 MP Triple Camera which makes the consumers literally go nuts especially if the consumer prefers better camera quality in a smartphone. Note 8 Pro provides awesome both of the front and rear camera quality undoubtedly but when it comes to the function of the third camera of the phone i.e. only 2 MP wide-angle camera, it is way poorer than the rest of the cameras. This wide-angle camera not only make the photos worse but also make the photos hazy and blurry to see. Especially if you capture any photo in low light, you can easily understand the poor quality of the wide-angle camera of this phone.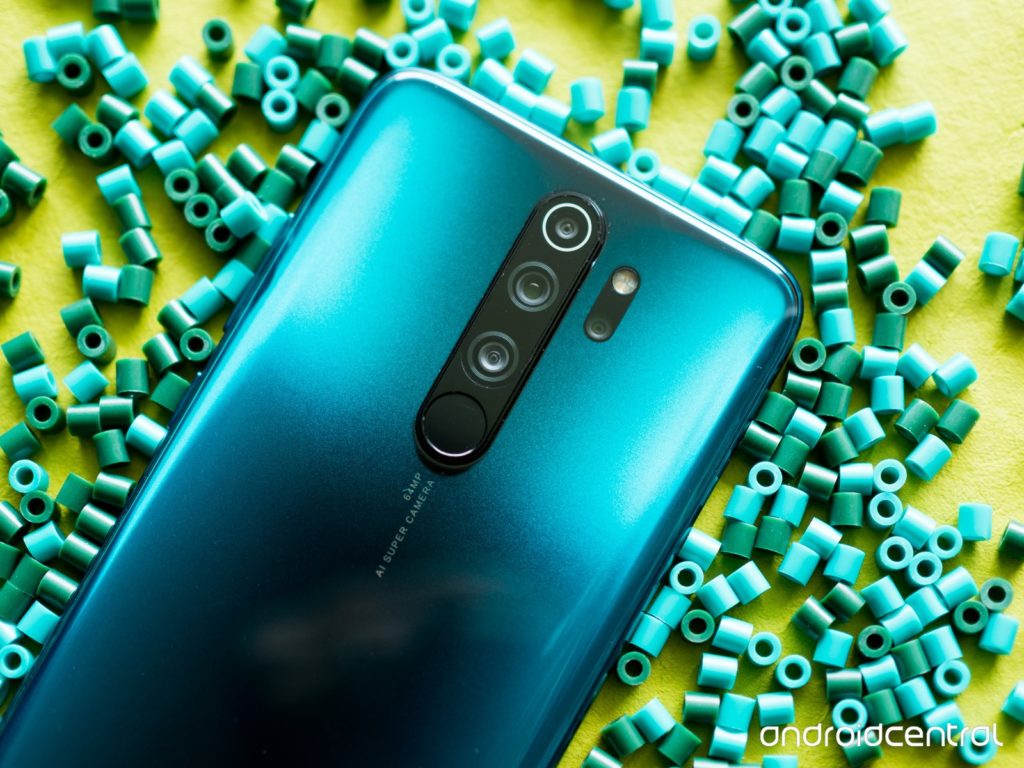 Therefore, you should better use other modes while using the camera and avoid this wide-angle mode as much as possible. My personal opinion says that Xiaomi Redmi should better give some importance to the wide-angle cameras rather than just increasing the number of Mega Pixels of the rear camera to attract the consumers. Other than this issue, Note 8 Pro has tremendously great camera quality that can easily compete with the cameras of any other mid-range smartphones. Though the camera works weakly in low light whether it is DSLR mode or Night mode or other modes, it is still one of the best cameras that any mid-budget smartphone may have in 2019.
Many users have complaints about the fact that Redmi Note 8 Pro has some serious overheating issues. Particularly, when you are playing some large size resources hungry heavy games like PUBG or Call Of Duty Mobile, the body and battery of the phone become very high in temperature because of the pressure they create on the battery and the processor of the phone. First of all, it may be a fault from the manufacturer i.e. Xiaomi Redmi. But sometimes, it depends on how you use the phone. You definitely cannot do whatever you want in this phone within this price so you have to take care of that wisely.
This phone has MediaTek Helio P19 processor which is basically a decent gaming processor within this price. So, while playing online multiplayer games (which are naturally resources-hungry), make sure that no other apps that also consume more resources, run in the background because if it does, the processor becomes under heavy pressure and the phone will start to heat. You can check and identify the resource-hungry apps by checking how much battery those apps consume. Light apps take very less power to use whereas resources hungry heavy apps consume much battery power to use.
That's why I will strongly recommend you to disable all the resources hungry apps whenever you play high-quality games to reduce overheating. Lastly, if you still notice your Note 8 Pro overheats, use factory reset and then check and install the apps and games of your need and how much resources the apps and games consume obviously. I hope, it will help you to solve the overheating problem in your Note 8 Pro. If still it doesn't, maybe this is a kind of manufacturing problem and in that case, you can do nothing about it.
Some users also complain that the Redmi Note 8 pro awfully overheats while charging. This may not be a big issue on the part of this smartphone, still, you should be safe and secure about it. Look, every phone heats while charging, especially if it is the fast charging. The reason is very simple. The power conversion circuit converts power to the phone which makes the phone's own circuits in high temperature. Therefore, smartphones heat while in charge is very much natural but if you notice some serious overheating in your Note 8 Pro then you should consider this as a problem.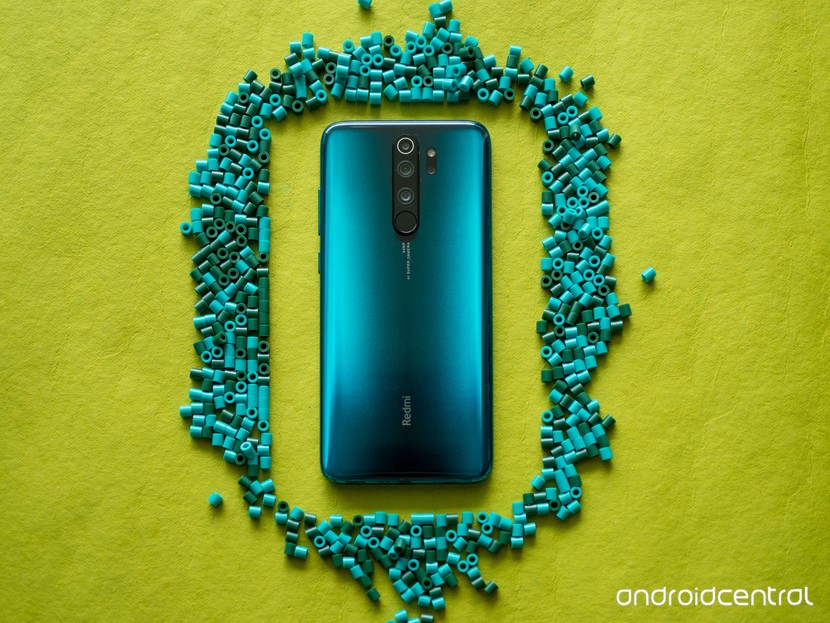 In most cases, this causes because of the bad use of the users. Don't get me wrong but this is fact. If you use your phone while charging, it definitely overheats because the processor becomes hot, the ICs become high in temperature and as I earlier said, the power circuits also become hot while in charging. So, it is very normal for any device to overheat severely while it is not only in charging but also in use. If you want to reduce overheating, don't use it moreover don't play heavy games when it is in the charging process or use it for some light tasks or official tasks that will not pressurize the processor of the phone.
Another suggestion is; when you plug your Note 8 Pro for charging, don't put the phone on the bed or any uneven surface and never put it on laptop or refrigerators or any other electrical devices. This may cause overheating issues. Put your phone in an even surface or desk or ground or table etc. To slightly reduce overheating problem of the device. I hope, these suggestions help you a lot to overcome this problem. If not, it maybe some manufacturing faults and you should contact to the manufacturers.
This is a problem for the users who get mad with the fact that Realme XT has 36w VOOC charger whereas Redmi Note 8 Pro has only 18w fast charger. Firstly, you have to see this issue positively. VOOC charger is Oppo's proprietary product and if any phone supports this charger, it cannot support another fast charger. In that case, the charging speed will reduce to 10w. In Redmi Note 8 Pro, there is nothing like that. You can use any fast charger to charge it and it will not reduce the charging speed. For example, You can use Samsung's adaptive charger or Motorola's fast charger to charge your phone as it is. Now, there you can see the advantage, isn't it? If you forget to bring your charger to any other place, you can easily charge your Note 8 Pro quickly with other chargers whereas, in the case of Realme XT, it is not quite possible. So, as an user, don't get mad. This is an advantage if you change your perspective in an optimistic and positive manner.
A problem that occurs i.e. slow charging. Your charger charges your Note 8 Pro really slow. If this happens, check the cable, pins and charger. Check carefully, if you notice any dirt inside them, clean it with a tiny brush or something like that. If you see any broken pin, you have to change it. You can also check other chargers and cables to see if only your charger is problematic or not. If you see any physically damaged components of the charger, contact to the manufacturer will be the best idea as they will change or repair those components.
This is quite not a problem from the Xiaomi brand rather it is a problem for the users who prefer great display in smartphones. Redmi Note 8 Pro provides IPS display whereas Realme XT provides AMOLED display and this difference makes the Note 8 Pro users mad. They complain why Note 8 Pro doesn't have AMOLED display like Realme XT. But honestly speaking, this complaint is literally irrational and illogical. I have to agree that an AMOLED display is better and its color distribution is more accurate and realistic than others but on the other hand, the IPS display which is in Note 8 Pro is also a very high-quality display and you cannot argue about that. Xiaomi really provides enough display quality in this mid-range phone. Yeah, it is agreeable too that Realme XT also is a mid-range phone and still provides AMOLED display. But I would say that it is an exception. No brand actually can provide an AMOLED display in their products within this price but Realme did that so kudos to them. On the other side of the fact, you have to consider that Redmi Note 8 Pro has better camera quality, better features, and performances that Realme XT lacks. So, keep in mind that nothing is perfect and a product is never perfect whatever its price is. You cannot get each and everything perfect in a single product. That why you should not complain about that issue particularly.
If you have bought Redmi Note 8 Pro, you did a wise thing, my friend. There are really just a few problems that you can notice on this phone. It is a highly designated mid-range smartphone that can easily compete with other high budget phones in the market. This phone is one of the best products launched and introduced by Xiaomi in 2019. Enjoy this astonishing smartphone wisely and that is my ultimate suggestion.
I hope you really appreciate and understand this article about "Redmi Note 8 Pro: Problems That Every User May Fact" and if you actually like it, don't forget to comment down below in the comment section. Thank You, have a good day.