There was a time when MX Player used to be a simple video player app. Then in 2018, it has become an awesome video streaming platform too with a large variety of movies, web series, TV shows, news and they are all free to watch unlike other streaming service apps like Netflix and Amazon Prime Video. MX Player is mostly famous for its exciting and dramatic Hindi web series & MX Player web series are getting better day by day which is why we are going to provide you a detailed list of the top 12 Hindi best web series on MX Player in 2021 that are truly worth watching. You can watch all of them to spend your free time and I am pretty sure, you are going to love all of them. Let's know the list of best web series on MX Player one by one.
Read More: 20 Best Action Movies On Netflix in 2021!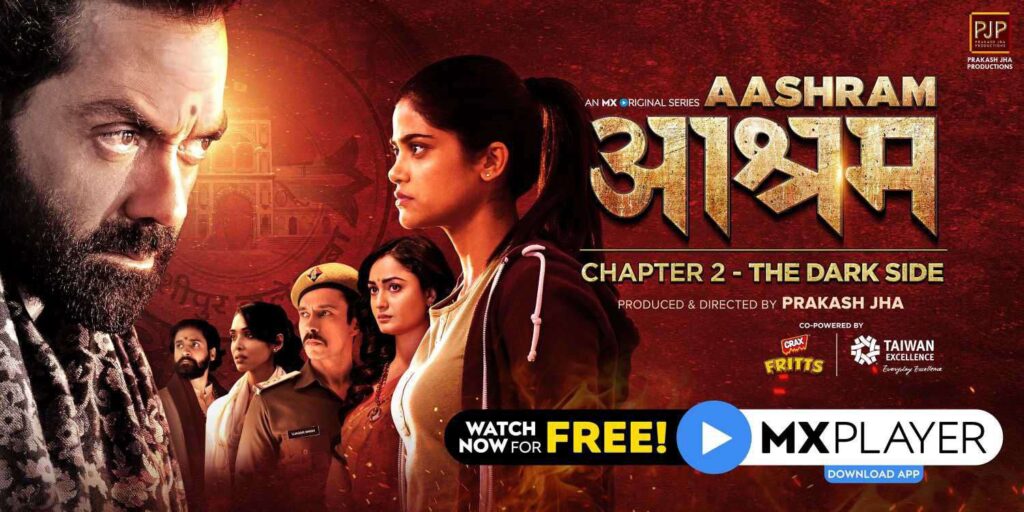 Aashram is one of the highest-rated & best web series on MX Player right now. Directed by filmmaker Prakash Jha, & lead cast by Bobby Deol, this latest MX Player web series Aashram's story is revolved around a Baba called Baba Nirala who overpowers the minds of his blindly faithful disciples in Kashipur by using his supreme power, falsity, committing crimes & indulging in dirty politics. Actually, Aashram is based on today's Indian society & its corruption led by those fake Babas. You definitely should not miss this realistic yet dramatic MX Player web series.
High's cliffhanging storyline, cat & mouse thrilling & dark mysterious drama surely make it one of the best if not the best web series on MX Player in this recent year. High is all about crime, thrilling, suspense, mystery & drama for what? Well, for a kind of magic drug. Directed by Nikhil Rao, this MX Player web series feature Akshay Oberoi, Mrinmayee Godbole & Ranvir Shorey as lead roles. We don't want to spoil the suspense by telling the entire plot of High rather you better go to MX Player & witness the awesomeness of this 9 episodic web series right now.
TVF has gifted several quality web series such as Panchayaat, Kota Factory, Hostel Daze etc. & this web series, Flames is one of them. When, it becomes available in MX Player, the viewers get so excited & happy as they get a chance to stream it for free in their own MX Player app.
Anyway, Flames is a two season web series where in the first season, the story of a young romance unfolding as a chemical reaction when studious Rajat falls in love with Ishita, the new girl in the tuition; while in the second season, the young couple experience deep romance, trust issues & even heartbreak. Watch Flames in MX Player to experience these teen's exquisite love journey. Thus, it is no secret why this is one of the best web series on MX Player.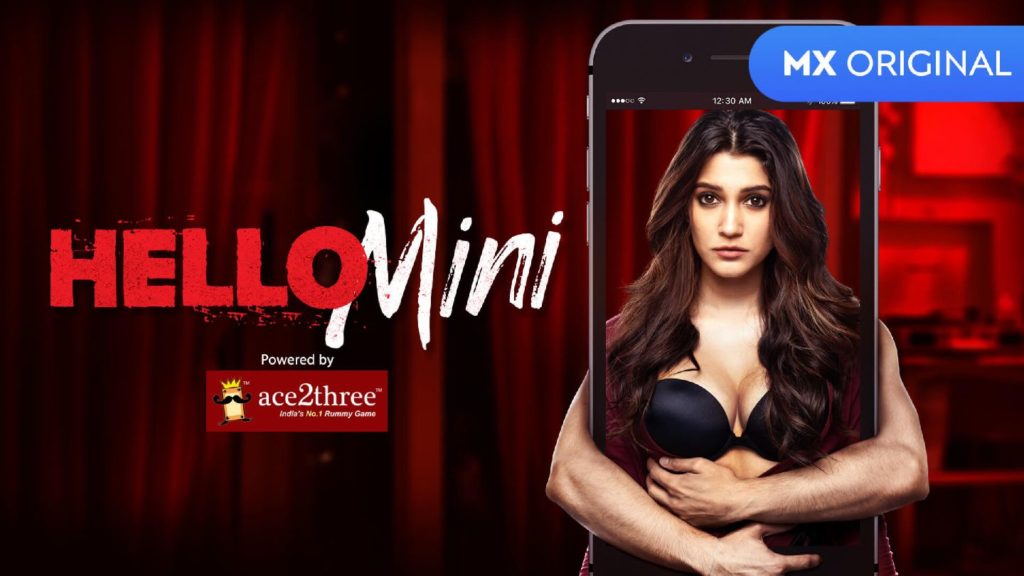 Hello Mini is the very first MX Player web series that got so much hype & popularity like other web series of paid streaming services. This series is adapted from a book named "Marry Me, Stranger" written by Novoneel Chakraborty. The book is quite successful among its readers so it is pretty sure why Hello Mini is also very successful as a web series.
The thrilling story of Hello Mini revolves around an independent girl named Rivanah Bannerje who lives in Mumbai. Her life was going pretty good along with her job and her loving boyfriend until a stranger starts to stalks her every move and tries to control her life. Watch all the seasons of Hello Mini to know the mystery behind.
Cheesecake
This is another unique & beautiful creation by TVF which is definitely why this fantastic web series is also on our list of best web series on MX Player. Cheesecake is a mini web series that makes us realize how important the role of a true pet can be. The unconditional love of the dog Golden Retriever plays the key role that helps to find happiness and closeness in the toxic relationship of Neel and Sameera. Watch the full 5 episodes to experience this awesome lovely story.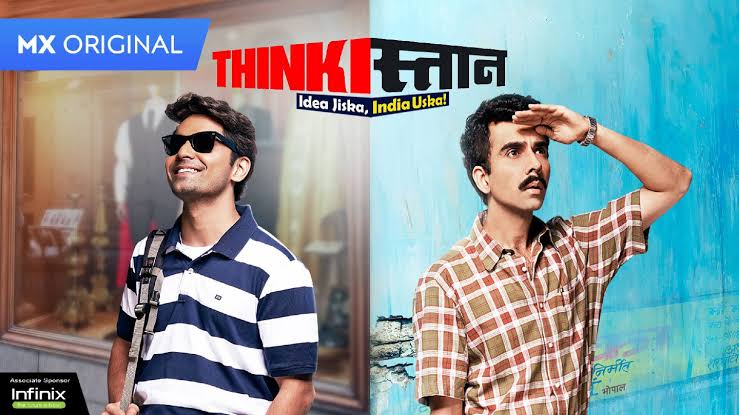 Thinkistan is a thought provoking & obviously one of the best web series on MX Player in the recent memory. The dramatic story of Thinkistan lies in mid 90's, when Indian advertising was in full swing. Two friends, Amit from small town and Hema from big city, conflict as well as struggle as they both join Mumbai's hottest ad agency MTMC as copywriters. Watch the full series to take part into their battle of supremacy.
Raktanchal is a thrilling, chilling, action-packed, crime-drama web series, inspired by the real-life events from the 80s of Purvanchal in Uttar Pradesh. Power hungry criminals & anti-heroes tries to gain as much as power in this power struggle time. In the meantime, Vijay Singh tries to take avenge on the Kingpin of Purvanchal named Waseem Khan by taking him out & gaining his power as he serves needy people as much as he can. The political battle of this intense web series unleashes a bloodbath in the city of Purvanchal between Waseem Khan & Vijay. Will Vijay finally succeed to become the tender king of Purvanchal by defeating his oddly powerful foe? Watch the complete series to find out.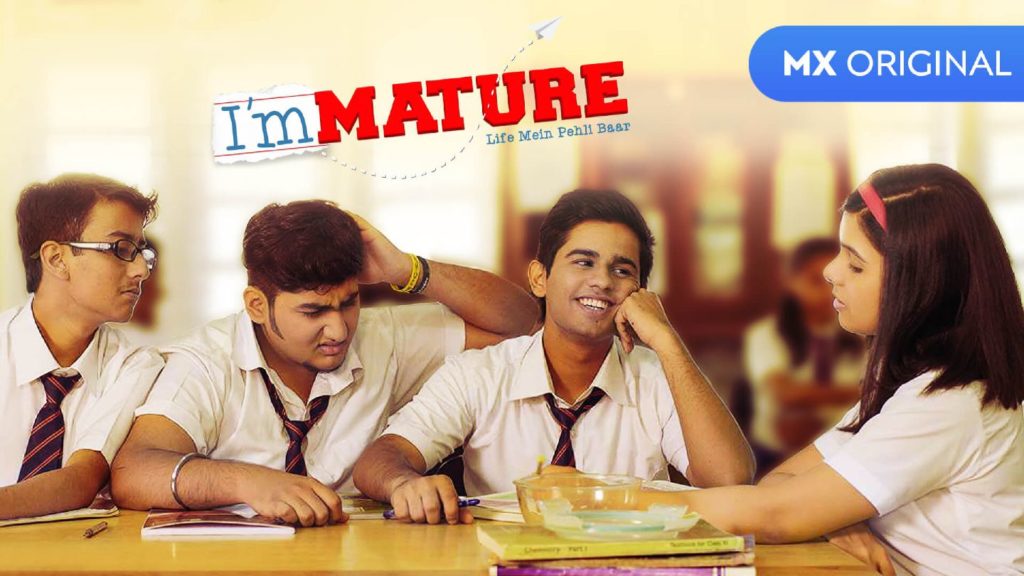 This is an amazing web series which is about teenage student life & its various memorable moments as well as experiences. The story of ImMature showcases a group of friends growing together as they face different difficulties in their adolescence time. They have their first drink, first love and they experience heartbreak too for the very first time. Watch all the episodes to join them in their journey to the youth.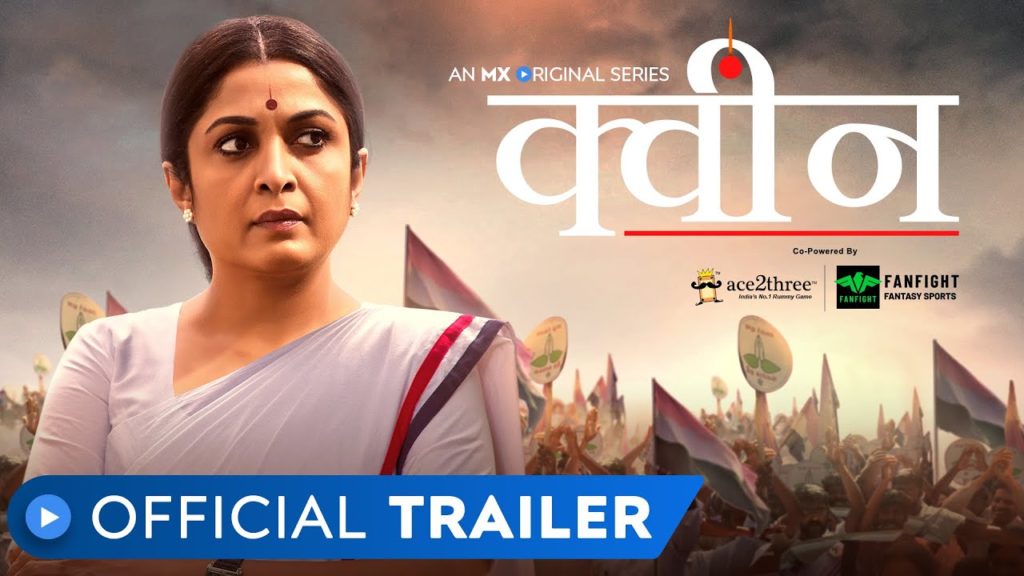 Queen is really a fabulous web series that showcases a motivational & lovely storyline loosed based on a historical events. The dramatic story of Queen revolves around a girl named Shakthi Seshadri who was raised as a obedient girl and bound to the norms of society. Her life was changed when she was pushed to her limit and she decided to make her own rules of life. Watch all the episodes to experience her surreal journey.
As the name suggests, Hey Prabhu is a comedy series that shows the everyday life of the common man named Tarun Prabhu. How he deals his every professional as well as personal problem – is the basic of this web series. Will Prabhu succeed to deal with all these problems to come out of top? Or will he succumb to the pressure of these problems? You have to watch all of the episodes to know the answer. If you love comedy web series, then this is the series that you should not miss.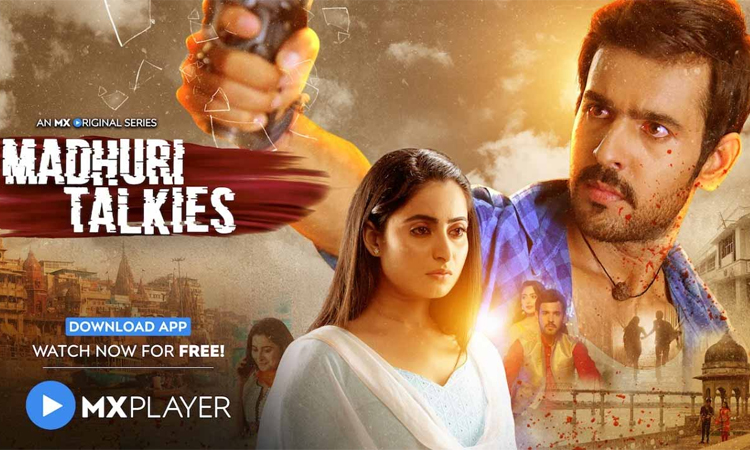 One of the most action-packed & best web series on MX Player is Madhuri Talkies. In this thrilling as well as action-packed story, Manish takes revenge against the powerful goons who victimised Puneeta, the love of Manish. The polices do not take steps against it so the young man Manish himself goes for the revenge for the sake of his girlfriend by unfolding the crimes behind it. Watch this intense MX Player web series right now that comes with endless fighting & action scenes.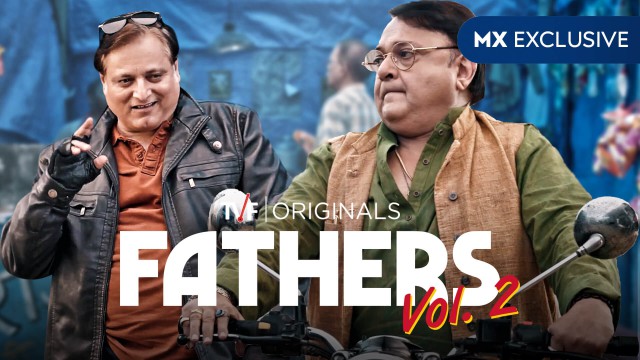 Father is a very unique & comical web series that revolves around the hilarious misadventures of three over-enthusiastic middle-aged men aka three fathers of their teen children who try to bring some spicy moments in their boring day-to-day lives by trying everything that a millennial does. Isn't it very interesting as well as unique? So, go to your MX Player app & watch this amusing web series now.
Read More: 10 Best Family Movies on Amazon Prime You Shouldn't Miss!
Therefore, guys, these are the top 12 best web series on MX Player that you must watch to spend your quality time. Stream all those MX Player web series right now & dive into the world of entertainment & amazement! All of them are the best MX Player web series in terms of good storyline or great action scenes or other features like thrilling, suspense, etc. There are more awesome MX Player web series available that you can also stream but the series we have listed are the highest rated & best ones. Lastly, we hope that you have really enjoyed & understood our article about the best web series on MX Player in 2021. If it really so then don't hesitate to express your valuable thoughts in the comment section below. Thanks for visiting & appreciating our work.