Being the most popular online streaming service, Netflix is getting better day by day. From the thousands of web series to the tons of movies, everything on Netflix seems worth watching. Every category of movies is available on this OTT platform & the kids' category is one of them. There are countless great kids movies available on Netflix but if you want some really good kids-friendly movies that you can watch with your children or your boys & girl can enjoy watching then here, in this article, we have listed 13 best kids' movies on Netflix 2021 that are really worth watching for any kids. Let's know what are the best kids' movies on Netflix this year. 
You Should Read: Best Family Movies in Netflix Right Now!
Best Kids' Movies: What is it Even Mean?
According to Wikipedia, a children's film, or family film, is a film genre that contains children or relates to them in the context of home and family. Children's films are made specifically for children and not necessarily for the general audience, while family films are made for a wider appeal with a general audience in mind.
The Little Prince 2015
If you are a young parent & want to watch a movie with your kid that teaches the actual meaning of love, you should watch The Little Prince which is adapted from the famous novella, The Little Prince by French aristocrat, writer & aviator, Antoine de Saint-Exupéry. The story showcases the eternal love of the Little Prince for the sentimental & arrogant Rose.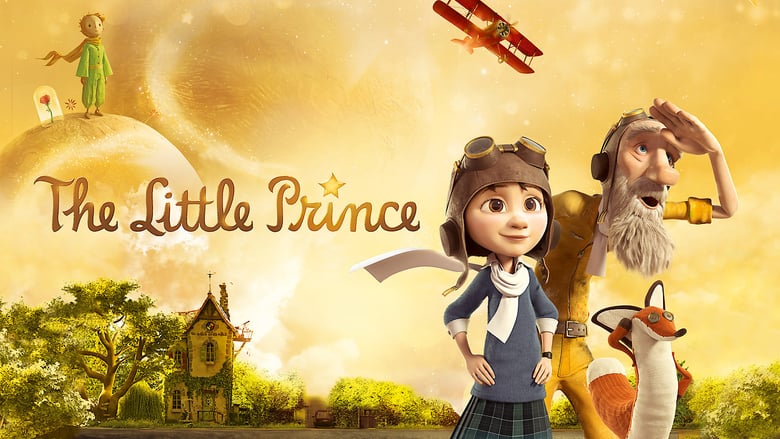 But, the story is kind of different in the movie as here, the Aviator introduces a girl to a world where she rediscovers her childhood & learns that it's the love & care that matters most & one can see the right thing only with the heart because what is essential is invisible to the eye. Anyway, the movie is not as good as the novella but it is still one of the most beautiful & heart-touching movies ever that lessens the true meaning of love and you along with your kids should not definitely miss this epic movie. 
Hugo
Hugo is a very beautiful & unique fantasy-adventure film that depicts a heartwarming & memorable storyline that every kid must love. The movie based on a young orphan with the same name, Hugo who loves pottering around with the station clocks & whose most treasured possession is his late father's automaton. Now, his mission is to find a key that will help it to work. This unique masterpiece is undoubtedly one of the best kids' movies on Netflix that you must watch with your kids. 
The Boy Who Harnessed The Wind
This movie is not only one of the best kids' movies on Netflix but also one of the most inspirational movies available on Netflix that is based on a true event. Every child should experience this masterpiece movie in which a 13 years old boy is thrown out from his favourite school when his family can no longer afford the fees. But, he sneaks into the library & learns how to build a windmill so that he can save his village from a famine. Thus, with his willpower & determination, he harnesses the wind successfully. This is truly a must-watch inspirational movie for all the kids, families & obviously, for all the movie lovers out there. 
Pokémon: Mewtwo Strikes Back – Evolution 
Pokémon is indeed one of our most favourite cartoon series that is entertaining action-lover children for decades after decades. If your kid is also a Pokémon lover, it will be a bad idea to miss such a cool movie like this. Pokémon: Mewtwo Strikes Back—Evolution is the 22nd installment in the Pokemon film series & it is the CGI remake of the first film. 
This is a 2019 Japanese 3D computer-animated film directed by Kunihiko Yuyama and Motonori Sakakibara. We are not going to tell the detailed plot to ruin the excitement of the movies rather we are just taking two lines to describe this plot in short. When Ash, Misty & Brock go for an invitation of a mysterious trainer, they find out Mewtwo, an artificially created Pokémon who wants to do battle against them.
How to Train Your Dragon Trilogy
The animated film series How to Train Your Dragon is literally one of the most popular & highest rated franchise where three movie of the same name are contained. All of them are full of adventures, kids-friendly exciting storylines & action sequences. In the first movie, Hiccup, a young Viking has to kill a dragon to mark his name into their tribe but instead, he does the opposite when he befriends a deadly powerful dragon, Night Fury & proves that war is not a solution rather love & kindness to other can really make us united & most powerful.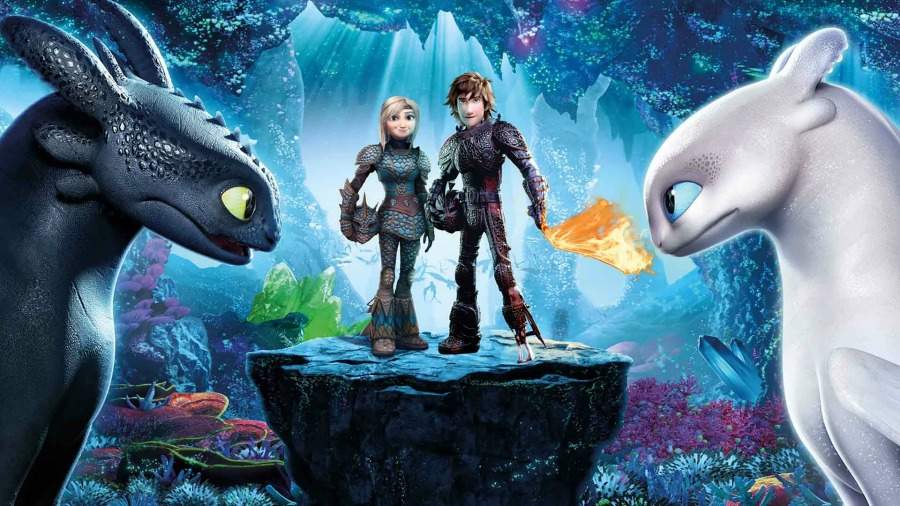 In the second & third movies, the Vikings alongside the dragons save themselves & their tribe from different villains with the help of their new leader Hiccup alongside his Night Fury aka Toothless. All of these three movies are awesome depicting morality with the awesome mixture of adventurous & action-packed storylines that a child can easily enjoy watching. Which is why, this franchise has also some of the best kids' movies on Netflix right now.
Despicable Me Movie Series
The very popular animated movie franchise, Despicable Me began with the same name followed by two sequels named Despicable Me 2 & Despicable Me 3 & a spin-off prequel called Minions. All of them are available on Netflix & all of them come with very interesting, exciting & full of fun storylines featuring Gru, a reformed villain who later becomes a good father, husband & the master of his yellow-coloured pets called Minions.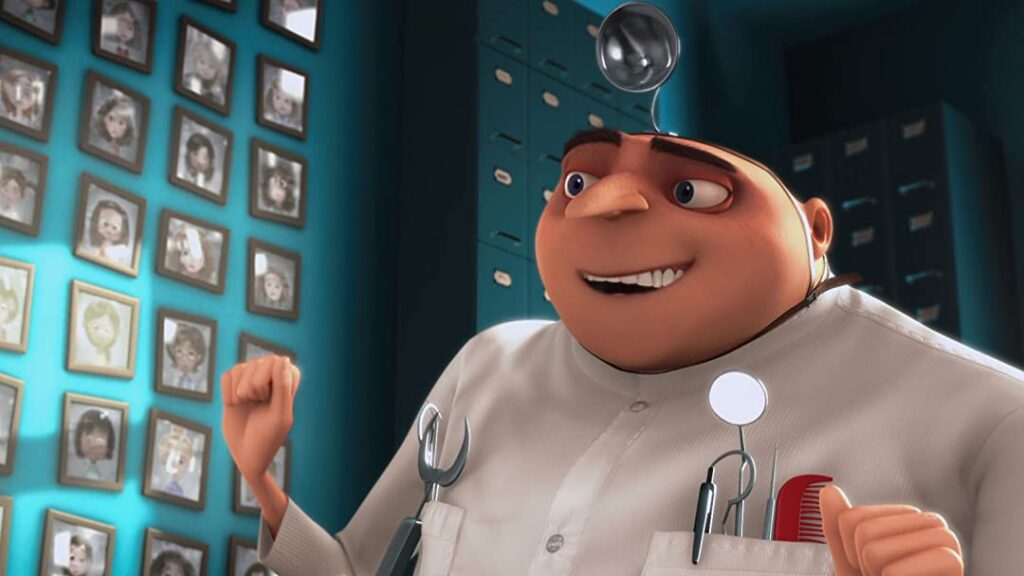 This franchise is the highest-grossing animated film franchise & the 15th highest-grossing film franchise of all time, having grossed over $3.7 billion at the global box office! Isn't it an incredible achievement? All Despicable Me movies are some of the best kids' movies on Netflix which you can enjoy watching with your younger family members.
Shazam!
Shazam is the most light-hearted & family friendly as well as kids-friendly in the DC Extended Universe. Unlike other movies, one can easily watch this superhero movie with the children. The story of Shazam revolves around a 14 years old teen Billy who is abandoned at a fair by his mother in his childhood. He constantly searches his mother until he knows the truth. However, his life takes a huge twist when he inherits the superpower of a powerful wizard. This is indeed a very entertaining kids-friendly action-adventure superhero movie that can be watched with kids & family members. 
Spider-Man: Into the Spider-Verse
The latest 3D animated movie of the Spiderman franchise is not only one of the best kids' movies on Netflix but also a pretty good family movie. Spiderman has always become the friendliest superhero to all the kids, teens & other superhero fans. Now, in this movie, the character comes closer to its fans as there is not a single Spiderman! 
Yes, when Miles Morales gains superpowers from a spider bite, he becomes the new superhero of his world but soon, he meets Peter Parker, the original Spiderman & some other Spidermen of other universes. All of them teams up to protect the multiverse from a bigger threat. This movie is much more fabulous than you would ever think. So, it is not recommended to miss this awesome animated superhero movie at all.
Jumanji Movie Series
Jumanji is a fantasy-adventure-comedy movie series consists of 2 movies named Jumanji: Welcome to the Jungle & Jumanji: The Next Level. Both of the two story focuses on a group of teenagers who come across Jumanji which is now transformed into a video game after the events of the 1995 film, Jumanji.  
Those teenagers find themselves trapped into this magical video game as a set of avatars. They must complete a quest to complete the game alongside another player who has been trapped since 1996. Both of these two movies are surprisingly adventurous as well as fun-filled. You & your little family members should not miss this entertaining movie series.
Enola Holmes
A parent who loves detective movies, should not miss this interesting film with kids. The story revolves around an intrepid teen named Enola Holmes who starts to search for her missing mother & utilises her sleuthing skills to outsmart her big brother Sherlock to help a runaway lord. If your family members & kids really love detective movies, this movie is highly recommended for you & them.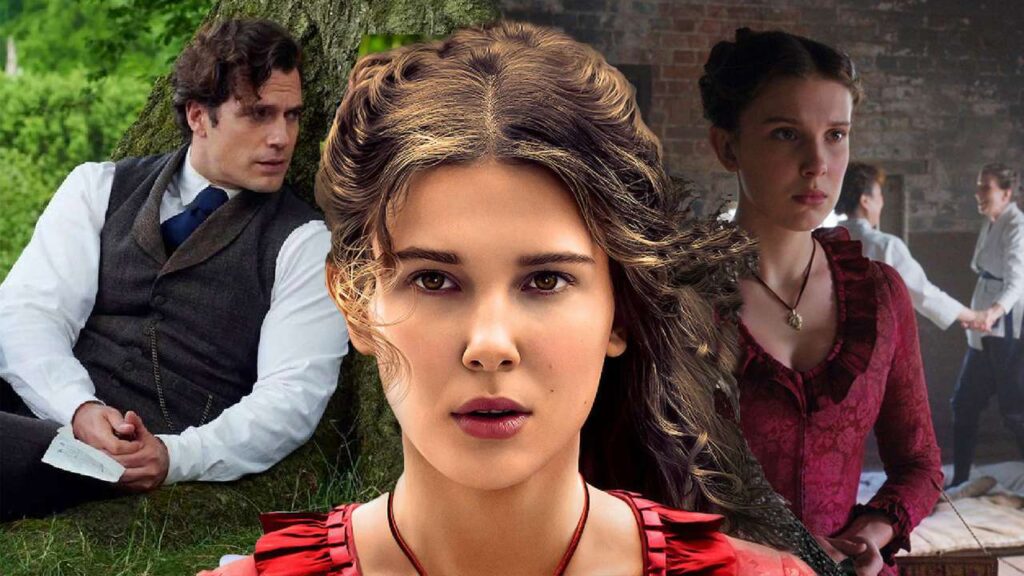 Johnny English
Johnny English is a very popular action yet comedy movie that you can easily watch with your children. When an evil smuggler tries to steal the Crown Jewels of the United Kingdom, Johnny English is hired as the country's other top agents are killed. But Johnny English is the most confident yet the most unintelligent spy. Watch this unusual action-comedy movie to know how he save the Crown Jewels in an unexpectedly hilarious way. This movie is in our list of best kids' movies on Netflix as it provides humorous scenes that every kid can enjoy. 
Johnny English Strikes Again
Johnny English Strikes Again is a sequel to Johnny English movie series but as this movie possesses quite a different storyline & not attached to the previous movies, we have listed this as a different movie. So, like Johnny English & Johnny English Reborn, this 3rd sequel is also an entertaining action-comedy movie. In this movie, the unusual & unintelligent spy, Johnny English is again hired to catch a notorious hacker who breaks into the government database & exposes the active undercover agents in Britain. And again, just like other movies of this series, Johnny English will try to complete the mission in a very unusual & fun-filled way that every family & kid can enjoy watching.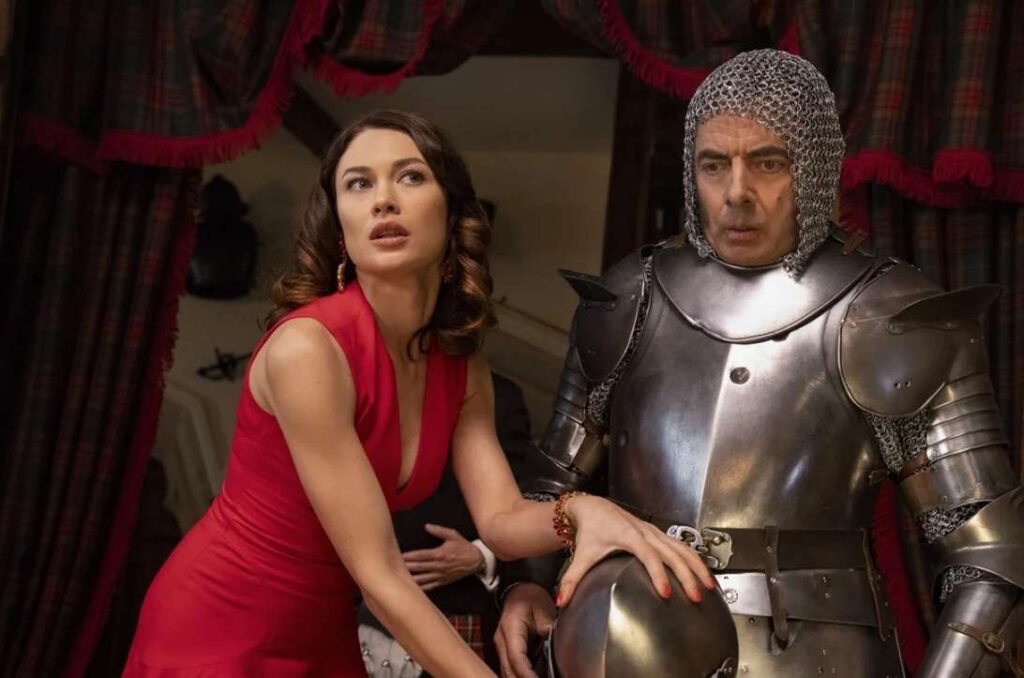 Feel the Beat
This is quite an interesting kids' friendly movie that revolves around a misfit group of very young dancers who are trained by April. April faces failure to find success on Broadway so she returns to her hometown & starts to train these children to make them a group of successful dancers. This lovely movie will definitely be loved & enjoyed by your children. 
This Too: Best Family Movies on Amazon Prime You Shouldn't Miss!
Therefore, these are the 13 best kids' movies on Netflix that you should not miss watching with your children. All of them are very good in terms of exciting storylines & in terms of kids-friendly adventures & dramas. There are many more awesome kids' movies that are also available on Netflix but the movies we have listed in this article are some of the best kids' movies on Netflix. However, if you know any other excellent movies of this category that are on this OTT platform, you can inform us about that. We will definitely appreciate that. Lastly, we hope that you have really enjoyed & understood our article. If so then don't hesitate to express your valuable thoughts in the comment section below. Thanks for visiting & appreciating our work.