It is really hard to get free games on Steam – The biggest online game library where most of the PC games have been released for decades. Most of the games here are not free of cost though finding no-cost games isn't crime. Right? Which is why, we dig deep into the game library to find the best free games in Steam so that you can start your gaming adventures without costing any money. This list covers wide gamut of genre including action, multiplayer battle royale, card battling, military simulation, and even MOBA. Without wasting anymore time let's reveal these best free games in Steam one by one.
Counter-Strike: Global Offensive (CS: GO) – a multiplayer FPS game that actually launched almost 9 years ago. The original title 'Counter Strike' is now around 20 years old. CS: GO features new maps, characters, weapons, and game modes from time to time. The company also delivers some classic CS content to the new CS:GO but only their updated versions.
In terms of visuals and graphics, CS:GO doesn't look anywhere near modern titles such as Overwatch or PUBG. It is really showing its age now but it's not fair to complain because PUBG and Overwatch are not free games on steam they cost you some penny for your entertainment but CS:GO doesn't. That's why, it is undoubtedly one of the best free games in Steam that we recommend to everyone who want to play free games. Yes, we appreciate the fact that graphically CS:GO isn't stunning but still there are so many people out there who enjoy this game and spend some time with it. And, we hope, you will enjoy this game too.
Dota 2 is exclusively available on the Steam platform and our favourite multiplayer online battle arena game. This game is set in matches between two teams consisting of five powerful characters who all have their unique abilities and powers and each character is controlled by players with the goal of destroying the rival squad's base.
During the match, players collect experience points and items for their heroes which later help to defeat the opponent. Moreover, players can change the skin and outfit of the charecters. So, if you really like MOBA games then go ahead and check this cool free game available in steam.
Paladins is based on a Sci-fi fantasy world called Realm. In this Sci-fi world, players can choose different maps to start of. Paladins is a team-based first-person shooter game that focuses on two groups of five players each. Players can choose different characters similar to Overwatch. It has more than 36 playable characters, and a unique card system which can help you to tweak your Champions' load-outs at the start of a match. Load-outs help you to modify your characters' health, abilities, cool-downs, or movement speeds.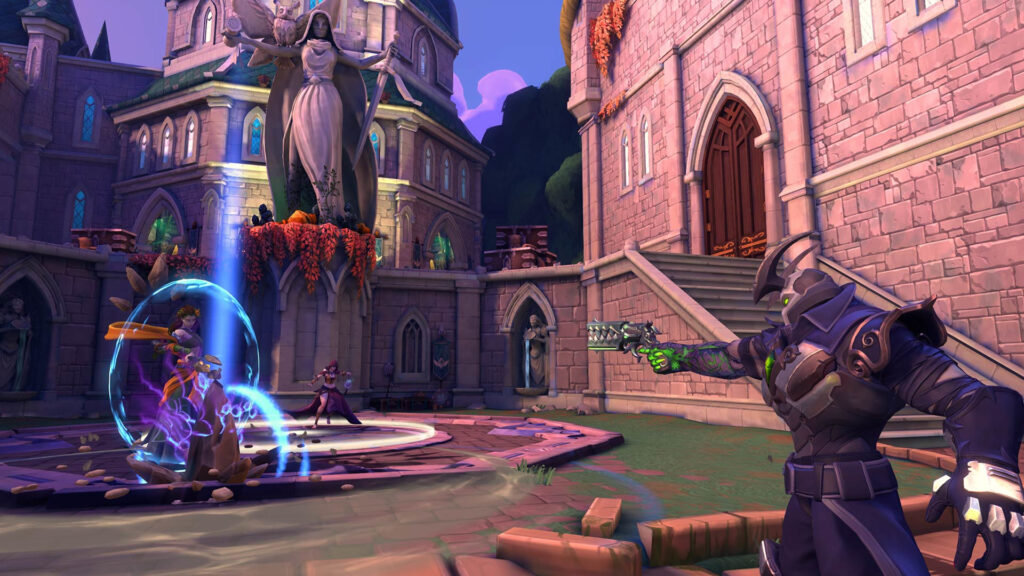 Characters AKA soldiers in this title don't use short range weapons such as sword or dagger instead they use ranged weapons such as shotguns and assault rifles.
Also, there are different game modes available for Paladins which are: Siege, Onslaught, Team Deathmatch, and Ranked. So, if you really like to play in an action-packed sci-fi world then don't miss this awesome game which is indeed one of the best free games in steam.
Read Now: Best PS5 Action Games You Should Play!
Warframe is a roleplaying single and online multiplayer game set on 3rd person perspective and most importantly it is a free game in Steam. The attraction of this game is robot ninjas fighting in space and different planets like Mass Effect. You can play through the mainline story, or tackle side quests, either alone or with friends.
Frankly, this is an action-loaded game & this RPG game is also one of the best free games in Steam. You have to kill all of your enemies with different weapons to gain the resources. So, if you're a collection-crazed player then this is the game for you. Yes, all the weapons, equipment, and suits are upgradable. Nonetheless, Warframe is a stylish-looking title, so give it a shot if you're itching for ultimate action and adventure.
If you're a lover of monstrous tank battles then the World of Tanks Blitz is the game that you should definitely give a try. Not only, this game is free of cost but also World of Tanks Blitz consistently appears near the top of the Steam's most-popular list. Moreover, this tank game is also available in Android with almost 100 million of downloads. So, you can guess the craze of this game. Thus, it is pretty obvious why this game is in our list of best free games in Steam.
There is nothing much to explore about the game, it is basically 7 vs. 7, tank-crushing action that can be set on 26 different battle arenas and also you have a choice of 300 war machines to choose before taking a part to the battle.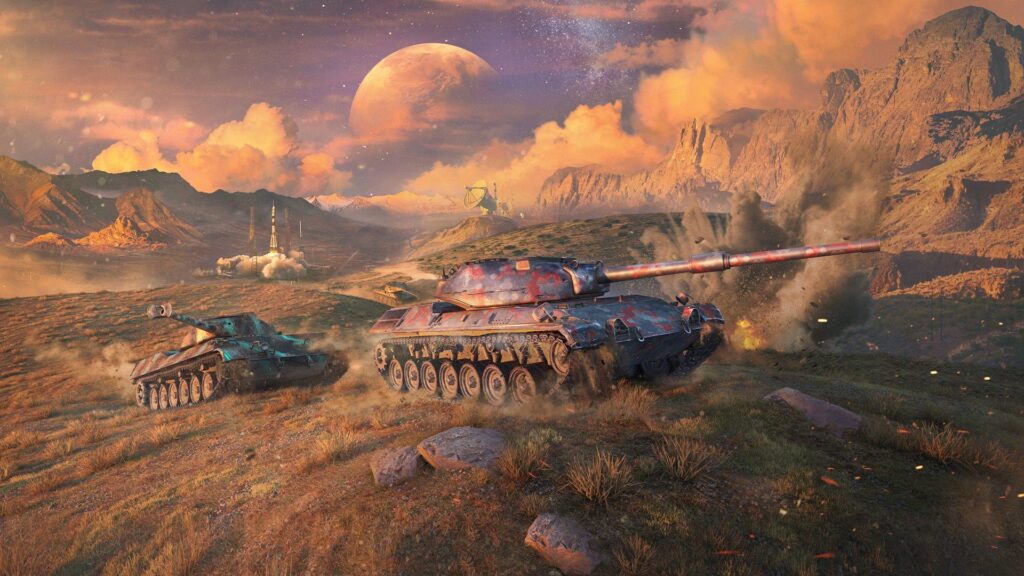 Now you can understand that World of Tanks Blitz is an online Multiplayer game. This game is totally free to download in steam but there are a lot of in-game stuff that you can purchase with real money. The main focus is on player vs. player gameplay where each player controls an armoured vehicle. That vehicle then places into a battle on a random map. Player can control everything of the vehicle and can communicate with his/her alliance through voice or typed chat.
There are many game modes in the game but the main rules of wining is destroying all vehicles on the opposing team or capturing the opposing team base by staying in it for long enough without being hurt or kind of similar stuff. There are six primary battle types in this game: random battles, team-training battles, tank-company battles, team battles, stronghold battles and special battles.
Scavengers is the only game in this list which is definitely free to play game in Steam and Epic Games but is in under development. So, we can't expect much from this game but when this game will be ready, it would definitely take a better place on the gamers heart.
It is a type of game where PVP, PVE and survival elements are all combined into a single gameplay. That makes it really refreshing as well as interesting but at the same time, it kind of makes you a l ittle bit confused.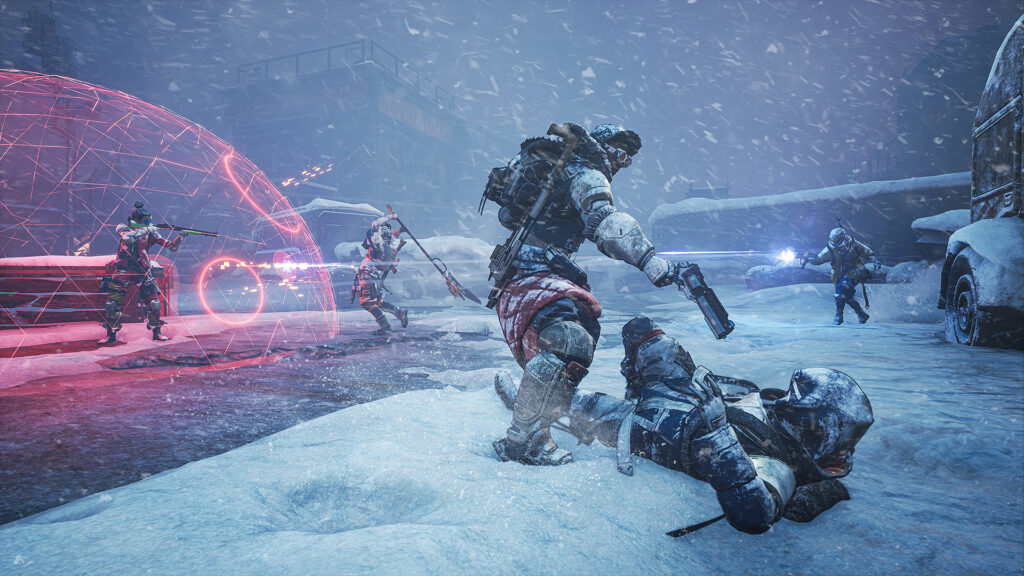 Anyway, let's talk about PVE. PVE actually is the core of the game and it branches into all the other elements through it. There are actually many objectives on the map for you and your enemy squads to take out.
At these objectives, their bases and sites are protected by the guards who are actually PVE elements – the computer controlled characters. They are also protecting gears, elements, resources and ultimately data points which you collect to win the game without engaging any real player's character in combat. Though chances are pretty low to happen something like this because at the end, all the players should extract into an extraction point (a spaceship). So, this place is kind of chaotic.
Speaking of data points', you can engage with other squads and kill them to steal their data points. Same things can also be happened to you if you're not careful. If you die, your data points will be stolen which is the key to win the game. Basically it is the PVP element that we were talking about this game previously.
As we have said before, Scavenger is also a survival game. Cold storms sometimes hit the environment. To survive from it, you either have some special equipment or hug around camp sites that have bonfire.
Also, there are some characters to play. Each character has some unique abilities & unique weapons. Also you can upgrade your shields, weapons with in-game items. In short, this free game is uniquely fabulous that you should enjoy playing.
Do you remember the trump card games we used to play in our childhood? Yes this card game is almost identical like them. Yu-Gi-Oh! Duel Links is not a mere trump card type game rather it turns the characters inside the cards into reality in order to fight with other characters.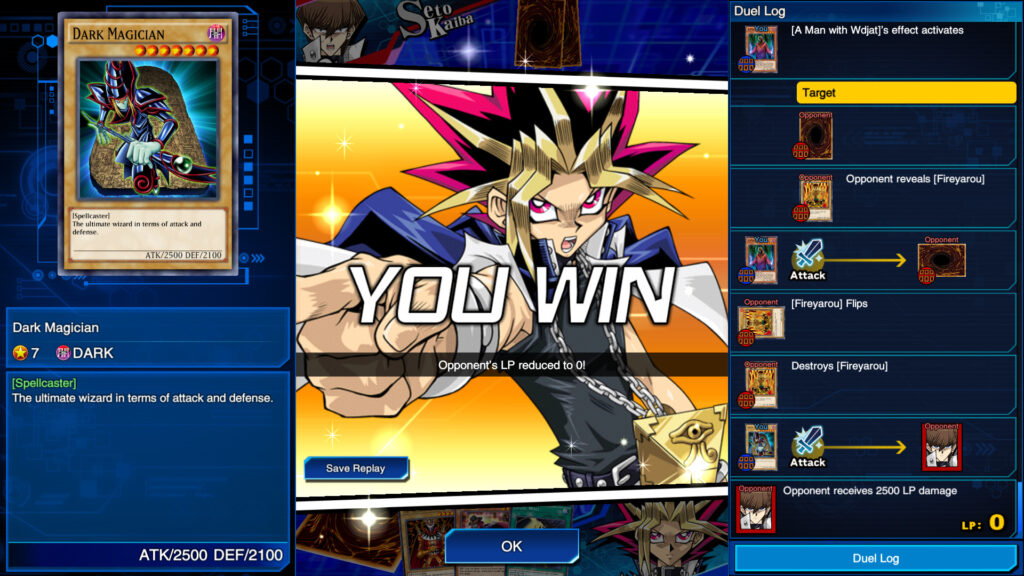 You have to build your ultimate powerful cards to fight with your real-time opponents. This game is not only one of the best free games in Steam but also one of the most popular card battle games on Android. There are plenty of game modes to play in this game. Online events & unique game modes make the game even more interesting & special. This game is a perfect mixture of strategy, action & card battle. Want this kind of strategy-based battle? Then, download this free unique game now!
Smite is another game in this list that fell in the MOBA category. It is a third-person action game where the player can control a god, goddess, or other mythological figures, and take part in team-based combat, using their abilities and tactics against other player-controlled 'gods' and non-player-controlled 'minions' and just like other MOBAs, all you have to do is destroying your opponent's base and towers. It has multiple game modes and multiple conquests.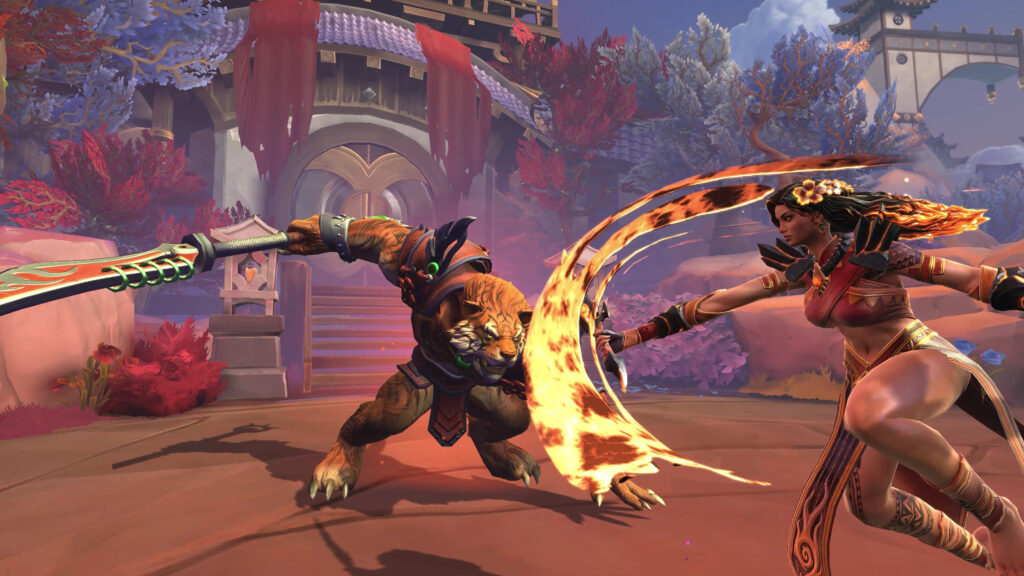 In this title, players are formed into two teams with five players on each team (5 vs 5) and the interesting thing is all players begin at opposite sides of a map at their team's "fountain". Every playable character has a basic attack, a passive trait, and four special abilities that can be used strategically during a fight. Love the game? Want to take control of the mythological Gods? Then, what are you waiting for? Rush to Steam & download this unique MOBA game which is obviously available for free!
Therefore, these are the best free games in Steam that you can easily download without giving a buck & enjoy playing them. There are plenty of other games that are also free to play but these games that we have listed in this article are the finest ones. Lastly, we hope that you have really enjoyed reading our article about the best free games on Steam. If it really so then don't hesitate to express your valuable thoughts in the comment section below. Thanks for visiting & appreciating our work.