Seriously, Marvel created a universe in the SuperHero movie genre but recently they are literally unable to introduce a good story and CGI on their latest releases. It is something like after the death of Iron Man, Marvel is just dying – recent movies are just kind of waste of time. If you really love superhero movies then here I am listing 9 best superhero movies that will definitely make you entertained. No, none of these movies are from Marvel Cinematic Universe.
Project Power
Released On: 2020
Available On: Netflix
IMDB Rating: 6.0
The concept of this movie is really breathtaking. Everyone wants to be a superhero right? In this movie they introduced us to a pill that can generate superhuman ability in a normal person for just 5 minutes – people obviously use it as a drug and mostly performs more illegal activities than doing any superhero kind jobs. To tackle the increasing crime rate one police officer decides to find out the source of the drug and wants to understand the intentions of the drug lords. While investigating he finds strange things and really being shocked at how they actually produce the drug. So what does he do? What is the source of everything? Go check your self but seriously you can't expect what will happen in the climax. Definitely worth a try if you really love superhero movies but the bad thing is character development is not that adorable however in terms of entertainment this movie is full of that.
Teenage Mutant Ninja Turtle Duology
Released On: 2014, 2016
Available On: Amazon Prime Video
IMDB Rating: 5.8, 5.9
You may have seen the animated show 'Teenage Mutant Ninja Turtle' and know the basics and concepts of this franchise, right? Not, well these films are definitely for you. These are not animated films both are live-action movies. In these films, we are introduced to a few turtles coming in contact with a mutagen that makes them mutant and evolved. They kind of behave like humans. So, they take training, learn ninjutsu, and become ninja turtles. Just like in every superhero movie, there's a villain who has his own intentions which will destroy humanity. These turtles make their mission to stop that bad guy. How did they save him? How do they become mutants? What is the power of that mutagen? Check yourself. The storyline is pretty straightforward and traditional. One day if you have a craving of watching a superhero movie then these are definitely worthy of your time.
Kick Ass Duology
Released On: 2010, 2013
Available On: 1St Part N/A at OTT, 2nd Part Amazon Prime Video
IMDB Rating: 7.6, 6.5
So when I was a teenager I wanted to become a superhero and I think it is the dream of every teenager. The concept of the movie revolves around a few teenagers who in reality assumes that they are a superhero and acts like they are invincible. That triggers a chain of events that are not to be said in words. There is a twisting part in this movie which is the base and that triggers so many action sequences that I will definitely not reveal but as a fan of superhero movies, you should definitely check this film. This is not a family-friendly movie, with so much violence, and nudity so prefer not to watch it with family.
Miss Peregrine's Home for Peculiar Children
Released On: 2016
Available On: Disney Plus
IMDB Rating: 6.7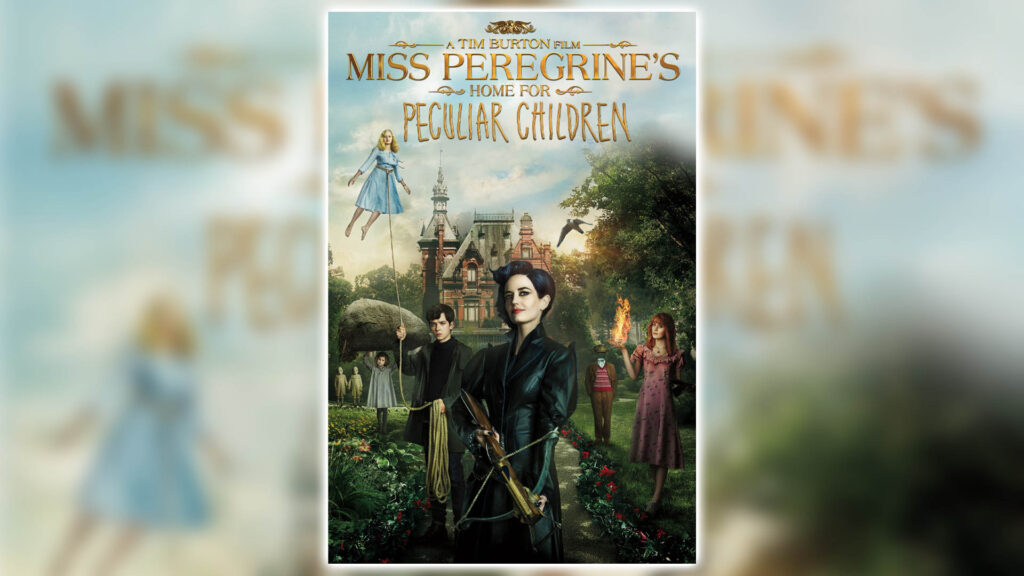 In the beginning, we are introduced to Jake whose beloved grandmother leaves some clues about different worlds and times. At the shake of the plot, he starts to find those places and finally, he discovers a magical place known as 'Miss Peregrine's School for Peculiar Children'. In this school aka home, few children live who have their own special abilities. In other words, each of the individual's abilities is unique. The mystery and thrilling elements are starting from here. As Jake discovers the abilities of these children and the terrifying enemy of these children. By the way, Jake also has some superpowers, and all of these children are stuck in a time loop from which they have to get out. So, do you want to know: what are their powers? How do they live? Who is the villain? what does he/she want to do with those children? Who created the time loop? And How the loop operates? Go check out this film. As a fan of superhero movies, you will enjoy this film definitely.
Don't Miss: 9 Must-Watch Zombie Movies for Thrill-Seeking Fans
Kung Fu Panda Triology
Released On: 2008, 2011, 2016
Available On: Netflix
IMDB Rating: 7.6, 7.2, 7.1
Maybe you have already watched the full trilogy. If not then I definitely recommend these films. Awesome animation, and an incredible storyline with full of action and comedy these are one of my favorite animated movies. The full story revolves around a Panda and 5 of his friend warriors. How the Panda becomes a dragon warrior and defeats all the enemies and saves his friends and village are the base of these movies but how they showcased everything in the film is incredible. Definitely worth a watch and seriously you will definitely entertain. You can even enjoy the series with your family. Also, Kung Fu Panda 4 is coming somewhere in 2024 so, if you haven't watched the previous films, it is the right time to check them out.
Big Hero 6
Released on: 2014
Available On: DisneyPlus
IMDB Rating: 7.8
I have also included another animated film, as a fan of superhero movies you should definitely watch this oscar winning movie nominated as the best-animated movie of 2014.  Now you guessed how beautiful the movie is. The movie revolves around a child Hiro Hamada. He is very good at science. The fact is, the reason for his brother's death is Science. Anyway, before his brother demises his brother made a robot for his younger brother. Hiro loves that robot so much. Slowly for some reason, Hiro converted that robot into a superhero, and also including him, he makes a team of superheroes. How they become superheroes is a secret that can only be revealed if you watch the movie. The interesting part is the Villain. He is so powerful and almost can't be defeated. Now the superhero team defeats the supervillain? Find it out ourselves. The story and how it's presented will amaze you. The character development of this film is outstanding. You will be attached to those characters.
Robocop
Released on: 2014
Available On: N/A at OTT
IMDB Rating: 6.1
When a human is attached to the machinery and what kind of superhuman abilities he can achieve by having all the human emotions, that are all about in the film. A police officer on police duty gets injured badly because of a bomb blast. Few of his organisms stay intact including his brain and lungs. A tech company fit him in a mechanical body. Which enables a lot of superpowers. Now he becomes a robot police officer. Things get complicated when the company started using him for their own advantage and trying to control him. By the way, the reason for losing his human body is the betrayal from his own colleagues from the police bureau. Frankly, I would say, the start of this film may seem boring but as you continue the story becomes interesting. There are lots of cool action sequences that will make you amazed so If you love superhero movies then this film is definitely worth a try.
Also Read: Best Tom Cruise Action Movies That Will Leave You Breathless
Dredd
Released on: 2012
Available On: N/A at OTT
IMDB Rating: 7.1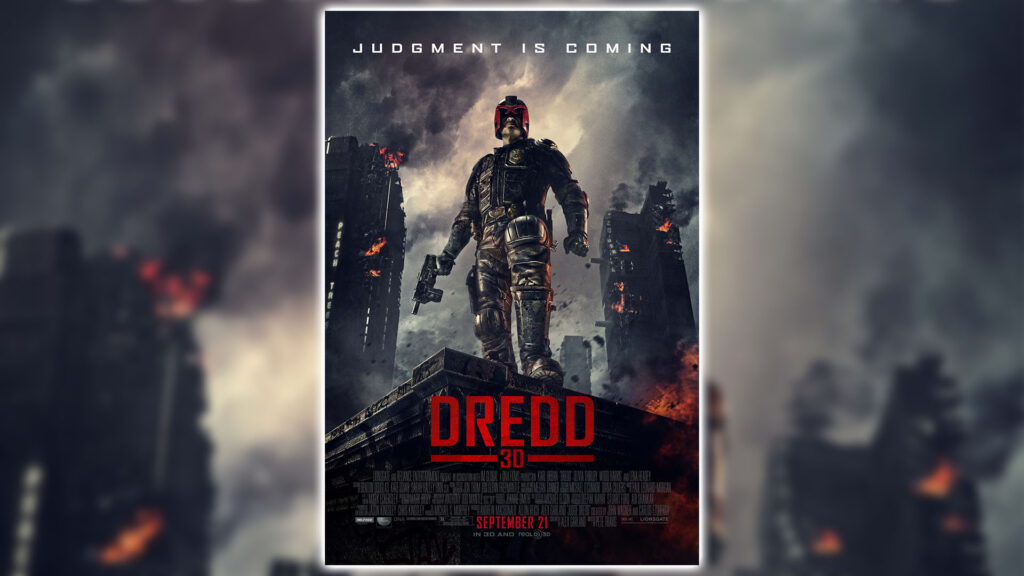 The story is set in the future in which America becomes a Waste Land. Criminals rule the streets. There's no police and judiciary. The only force that tries to save the citizens are called 'Judges' who possess the combined power of a police officer, Judge, Jury, and instant executioner. The story revolves around a judge who started investigating a drug epidemic with his psychic trainee. They somehow have managed to enter a building of a drug lord called 'Ma – Ma' but there is no escape plan. Now their mission is to stop the drug mafia, punish her and save the city. But in that mission, there's a constant risk of loose his life and his juniors. The story is definitely very interesting and filled with lots of action sequences. As a superhero movie, you will definitely enjoy this.
Lucy
Released on: 2014
Available On: Netflix
IMDB Rating: 6.4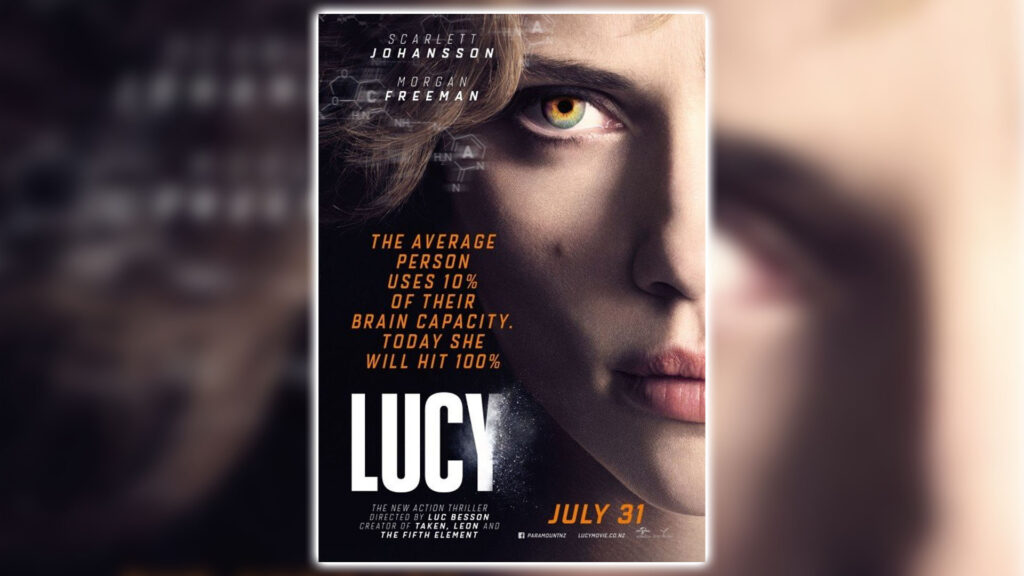 In the lead role, Scarlett Johansson is in the film. The concept of the movie is not so unique but the type of execution definitely impresses you. When a human started using 100% of him/her brain. The character of Scarlett Johansson stucks in a drug deal and for some shake of the plot the drug started to react with her blood and slowly starts reacting with it. Which ultimately begins unlocking her brain. As the unlocking percentage increases she starts to unlock different powers – those are really cool. Although the story is pretty straightforward the action sequences are so much amazing. The fighting techniques are just amazing on a one-hand movement of Scarlett Johansson's character she defeats a full army. Moreover, the movie is definitely worth watching if you're finding a superhero movie.
Conclusion:
These are my 9 best favorite superhero movies. The list is not completed yet. There is so much to watch but somewhere I have to end this post. Right? So that being said hope you guys have enjoyed this article. If you have already watched one of these movies then comment down below. If you are recommending any superhero movies feel free to write down in the comment section. Thanks for visiting.