Being the most popular online streaming service, Netflix is getting better day by day. From the thousands of web series to the tons of movies, everything on Netflix seems worth watching. Every category of the movies is available on this OTT platform & the action category is one of them. There are countless great action movies available on Netflix but if you want some really good movies that are totally action-packed with a quality storyline then here, in this article, we have listed the 20 best action movies on Netflix 2021 that are really worth watching for the action lovers. Let's know what are the best action movies on Netflix this year.
Read More: Upcoming Web Series in Hindi You Shouldn't Miss!
While last year, Christopher Nolan's Tenet becomes one of the most puzzling & controversial movies of 2020, this same year was the tenth anniversary of Nolan's greatest work, Inception in which Leonardo DiCaprio works as a professional thief who steals information by infiltrating the subconscious of his targets. The movie is a part heist movie & part spy movie but most importantly, it is a movie that anyone can just dream of & Nolan only can possibly make this type of masterpiece.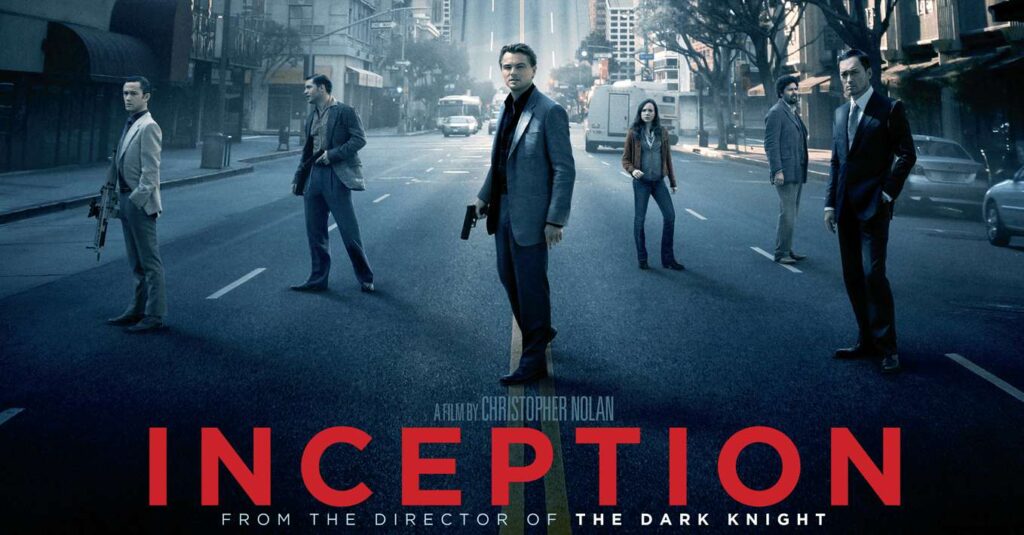 Casino Royale is one of the most famous & greatest spy movies of all time which is also one of the best action movies on Netflix. Just like other Bond movies, this movie also features the depth of the lead characters, realistic action sequences, deep & interesting storyline. Want to watch an intense & interesting detective action movie? Then this is the movie you must not miss. Casino Royale is not a typical spy movie that you can forget after some days but this movie is created to continue the legacy of James Bond forever.
IP Man (Movie Series)
Perhaps, there is no better martial arts movie series than the Ip man which portrays the semibiographical story of the legendary grandmaster, Yip Man who trained the one & only, Bruce Lee. The first three Ip Man movies are especially very good containing quality storyline along with life lessons & obviously, martial art showdowns. If you really love the sacred martial arts & want to know about this legendary leader of martial arts then you should not miss these awesome Ip Man movies..
The martial arts icon Tony Jaa once again is assigned to raid into the most politically powerful mafia of the country & to be honest, the second movie of the Raid series is even more violent & action-packed than the first one. Tony Jaa becomes the one-man wrecking-crew when he beats down the hooligans of the antagonist one after another. If you really like non-stop violent & ruthless on-screen beat downs, eye-popping martial art fights & never-ending adventures over a deep storyline then this is a must-watch for you.
This is undoubtedly one of the best action movies on Netflix & also on the globe. Baahubali: The Beginning & Baahubali: The Conclusion are the two parts of an action-adventure Indian epic masterpiece that revolves around the lives of an Indian Godlike King, Baahubali (A person who possesses huge strength in his arms) & his hostile uncle, the power-hungry Ballaladeva. When Shiva (Baahubali's adapted name) comes to learn his Godly power, he challenges his uncle for the fight in order to avenge his father's death & finally, to dethrone him.
The two movies consist of the single story & will take nearly six hours to complete watching. Hand-to-hand combat, action-packed adventures, gravity defying maneuvers, massive warfares & many more awesome eye-popping scenes are packed in both of these movies.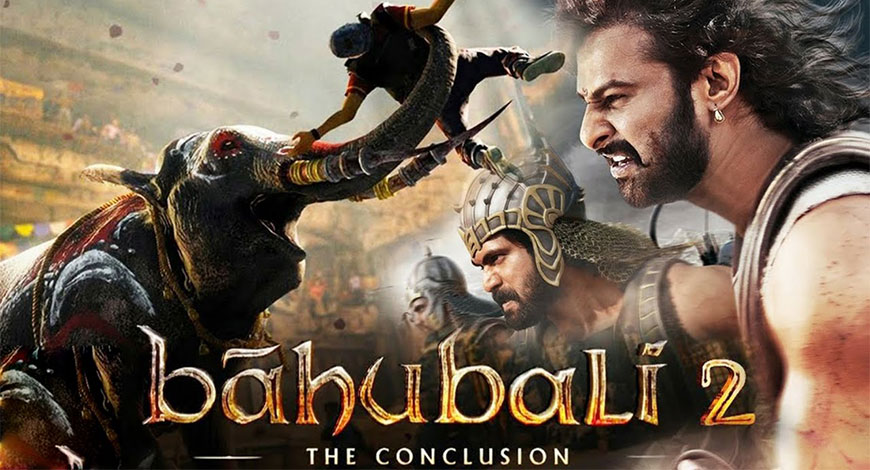 In Arnold Schwarzenegger's prime, he has been in a lot of fabulous action movies & becomes one of the greatest action star. Total Recall is one of them. Paul Verhoeven directed this blockbuster movie of 1990 where Arnold plays the role of a construction worker who involves in a surprising power struggle on Mars! Yes, on Mars! But is it really happening? Or is there more depths of misleading conspiracies going on? & this interest of the intense storyline alone is enough to make this movie a better overall action movie than most of the action movies within the last thirty years.
On the true story of the 1971 Baker Street robbery, Roger Donaldson directed this heist movie, The Bank Job in which, Jason Statham contributed one of the best performances of his career as the lead actor. This movie is unique in terms of action & unlike other Jason Statham movies, this one in is clever & character-driven which is kind of out of the comfort zone for Statham. Still, this is one of the unique & best action movies on Netflix that you can obviously enjoy watching.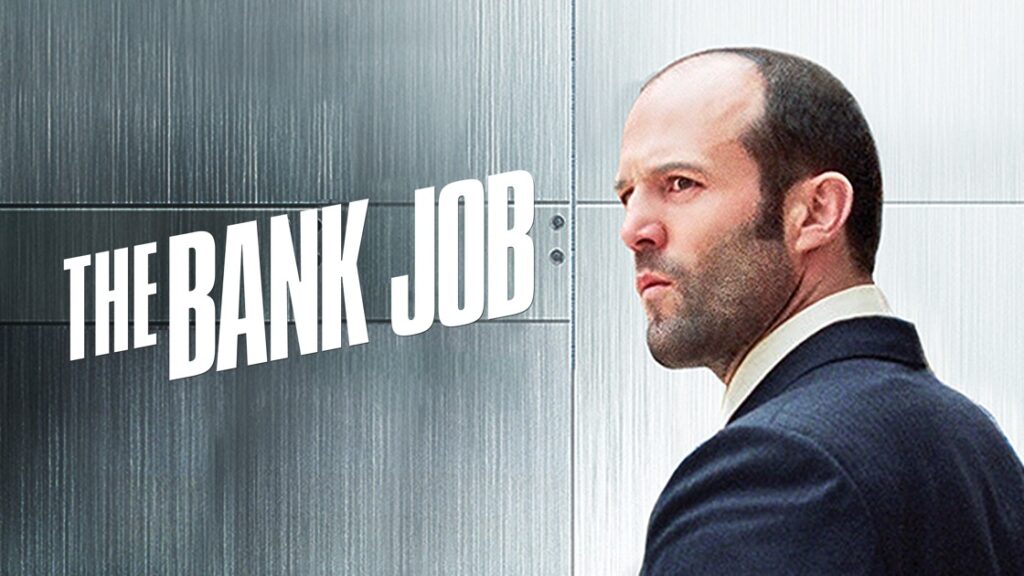 You should consider watching Buybust if you like non-stop action-packed scenes extended over two hours. This is a Filipino film & the story of this film takes place in just the course of a single night in a congested neighborhood in Manila where a team of cops tries to ambush a drug lord but soon, their ambush mission fails. And, when the two sides start fighting against each other, the bloodthirsty civilians of the neighborhood start attacking the cops because of bringing violence to their community. This leads to an all-out assault & combat in that congested slum & the team has to fight their way out of there.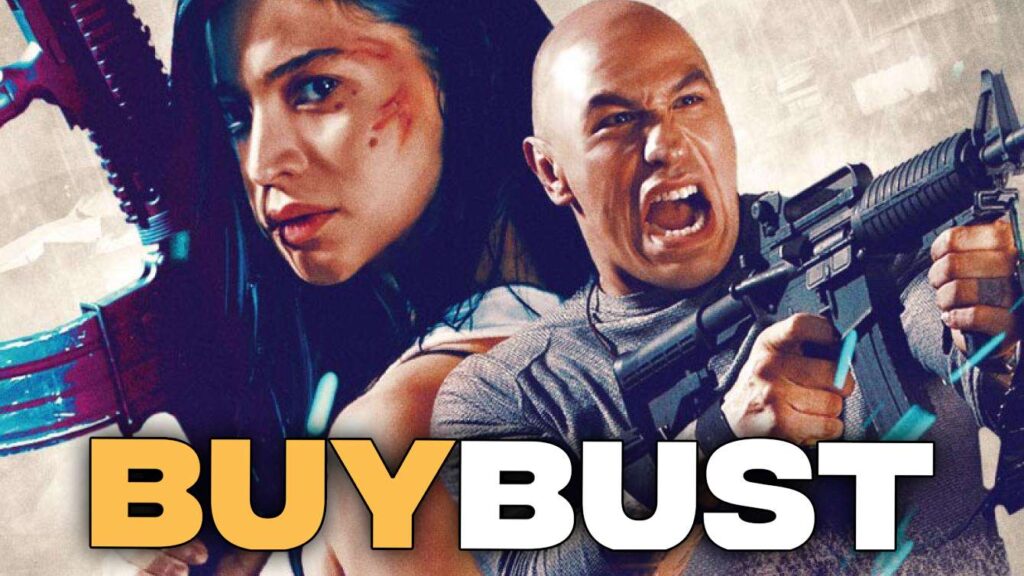 Enter the Dragon is the best movie of legendary Bruce Lee's career & obviously it is one of the best action movies on Netflix & even on the whole world. It is really rare to find an action lover who don't know about this epic martial arts movie. Unfortunately, this great Kung Fu movie came out after his passing in 1973. But, with this action-packed masterpiece, Bruce Lee will be remembered for generations after generations. In this movie, he works with British intelligence to take down the illegal drug businesses & sex trade. If you are a true action lover & you have not watched it yet then just go immediately & experience this once in a lifetime martial arts action movie.
Extraction movie could not be that good if there was no Chris Hemsworth in it. In the congested area of Dhaka city in Bangladesh, Hemsworth's character is assigned to extract a schoolboy from the den of a dangerous mafia who is actually the enemy of the boy's father who is also a gangster of his own. After the rescuing, the lead role has to face the goons of the mafia & fight till his last breath to ultimately save the boy. The Extraction is one of the best action movies on Netflix not because it has lots of action sequences but because it has various types of action scenes such as hand-to-hand combat, gun fighting, escape scenes with different vehicles, etc. You must watch it if you want a total package of action in a single movie.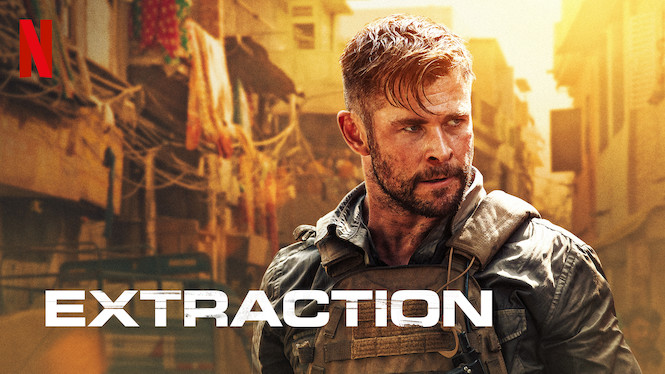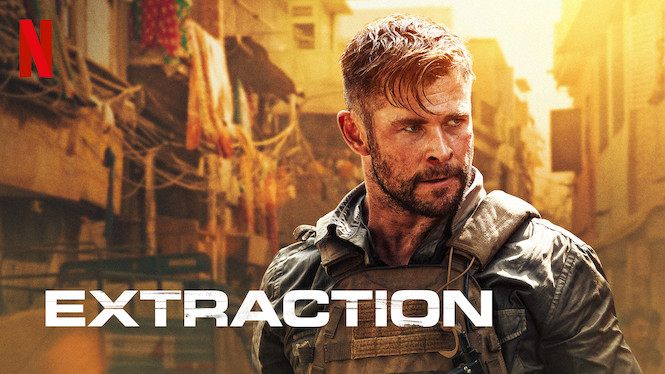 The Wandering Earth is one of the biggest Chinese science-fiction & action movies of the decade & maybe, most of the people in US have not watched this movie yet which is why we recommend all of you to experience this new kind of disaster action movie that has made $700 million worldwide approximately. The story in short is, when the sun dies out, the people of Earth build giant thrusters to move the planet out of orbit & sail to a new star system. The special effects of this movie are especially so good that might drive you crazy. If you want to experience an unique action movie then The Wandering Earth is perfect for you.
Sir Arthur Conan Doyle had never imagined that his literary masterpiece, Sherlock Holmes could be seen as one of the biggest action as well as detective movies of 2009. Lead characters, Robert Downy Jr. & Jude Law's tremendously good acting leads Guy Ritchie's movie into a massive blockbuster. After this first film, more sequels of Sherlock Holmes were also made. Are you a Sherlock Holmes fan? you will definitely regret if you don't watch this movie!
The very first Mad Max movie is still one of the best action movies on Netflix & moreover, on the entire world which was actually unexpected because no one thought that this low-budget movie would become an international sensation overnight & would be the source of three more popular sequels. Watch the very first Mad Max in which Max kills a gang leader & the new gang leader vows to avenge the former leader's death. Non-stop action scenes make this movie more perfect as an action movie.
Netflix does not have all the Fallen series available. Only the first movie, Olympus Has Fallen is available & without any hesitation, this is another excellent action movie starring Gerard Butler who tries to save the US President who is kidnapped by world's most wanted & dangerous terrorist group. The other sequels of this movie are not available on Netflix which is why we have to recommend you to watch only this one on Netflix.
Kung Fu Hustle is one of the rarest action-comedy movie that really earns its name at the international level. This movie, released in 2004, revolves around the set in 1940s China. The movie is famous for its ridiculous & unforgettable characters with their best live-action cartoon like stunts that are really very cool to watch. You may not watch a movie quite like this which is why you should watch this comical action movie.
The Outpost is the story of the Battle of Kamdesh, one of the most brutal in the Afghanistan War, as the Taliban assaulted a poorly-placed base in the middle of the valley. This realistic war movie is not only one of the best action movies on Netflix right now but also one of the most technically impressive movie that one can experience while watching.
In 2010, when the movie Skyline was released, no one expected that it would get a sequel because of its forgetful storyline but in 2017, the sequal named Beyond Skyline was released & it is truly an amazing B-movie especially the final act which includes an intense fight between aliens & some other fighting dudes. This movie possesses an unique mix of martial arts & an alien attack. We hope, you will really love watching this special kind of action movie.
This movie is kind of an old-fashioned action movie but as it is a submarine thriller, it has the ability to catch the interest of the viewers. Released in 2014, this movie features the story of a submarine captain who is hired to search for a vessel that is loaded with gold. So, this is an interesting storyline that can attract viewers or even you. Watch the Black Sea to experience this thrilling storyline.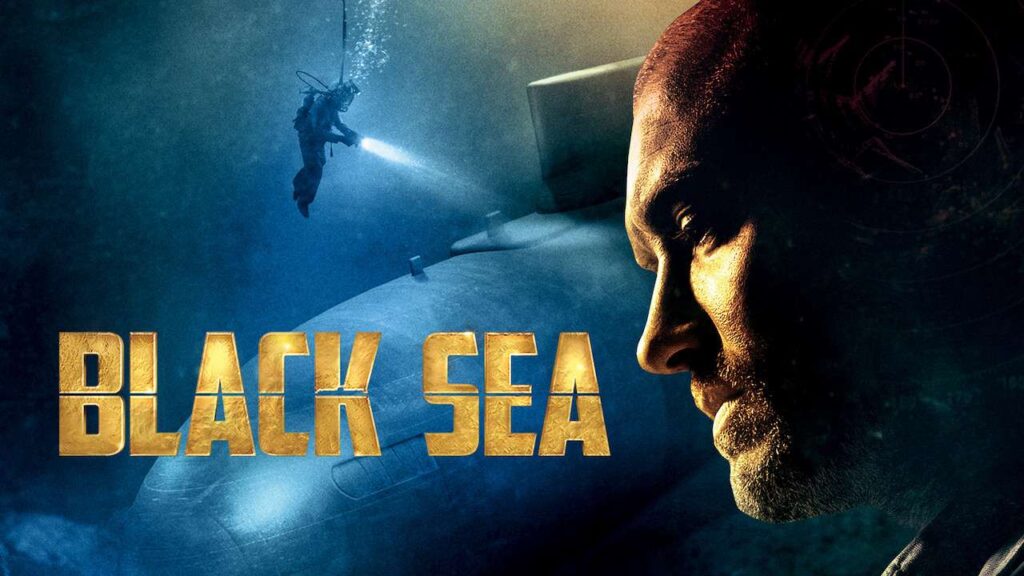 Mel Gibson is well known for his heroic roles in action movies. Blood Father is one of them where an estranged daughter gets caught up in a very dangerous situation & Gibson, as a father vows to save his daughter by any means necessary. With an intense & thrilling storyline, this movie is also one of the best action movies on Netflix right now. Gibson really shows that he can still deliver some great action movie roles.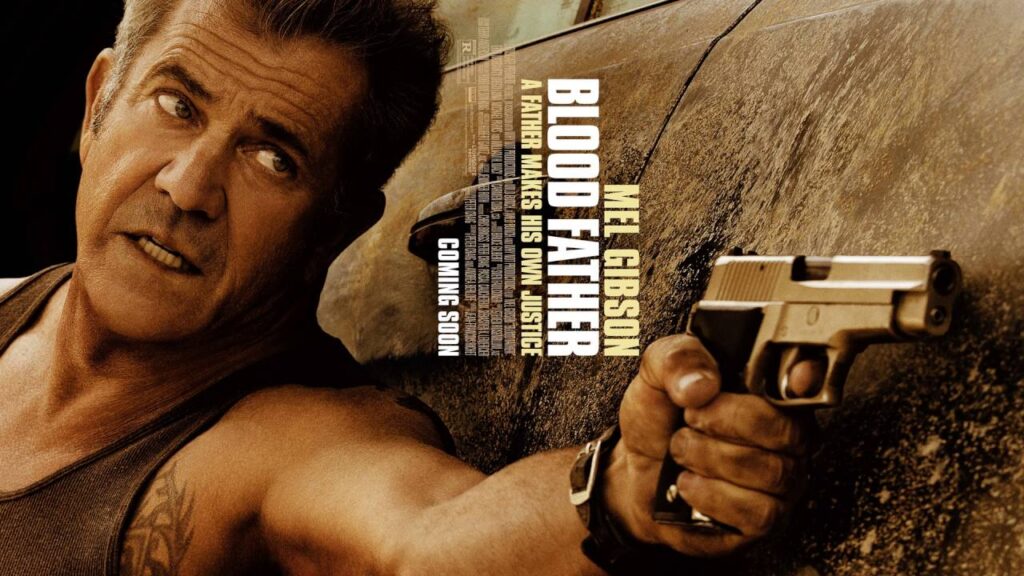 Bonnie & Clyde is the movie that really shocked the audiences with its surprising & more violent ending than mainstream movies had ever delivered. This movie changed the screen violence forever while telling the story of famous lovers turned criminals. So, it is obvious why this is one of the best action movies on Netflix.
Therefore, these are the 20 best action movies on Netflix that you should not miss if you are a true action lover. All of them are very good in terms of intense storyline & in terms of action scenes starting from hand to hand combat & martial arts fights to ending with gunfighting & weaponry assaults in war. There are many more awesome action movies that are also available on Netflix but the movies we have listed in this article are some of the best action movies on Netflix. However, if you know, any other excellent action movies that are on Netflix, you can inform us about that. We will definitely appreciate that. Lastly, we hope that you have really enjoyed & understood our article. If so then don't hesitate to express your valuable thoughts in the comment section below. Thanks for visiting & appreciating our work.