Shooter games are a subcategory and an integral part of the action games category which is why it is no secret that first-person or third-person shooter games are so exciting and entertaining to play. Yeah, it is right that there are numerous great shooter games available on PC and console. But, believe us, plenty of incredible action shooter games are available for Android too! If you want to play some seriously exciting and action-packed shooter games on your Android smartphone then you are at the right place because, in this article, we have discussed the 15 best shooter games for Android which every action lover should enjoy including you. Let's know what are those best shooter games for Android.
Don't Miss: Best FPS Games for Android You Should Definitely Try
Activision's greatest creation, Call of Duty is already a very popular & successful FPS video gaming series on computers that's why when they launch a Call of Duty game for smartphones which gains a huge amount of hype & success in a very short period of time. Matter of fact, in just a couple of weeks, Call of Duty: Mobile had crossed the border of 50 million downloads in the Google Play Store!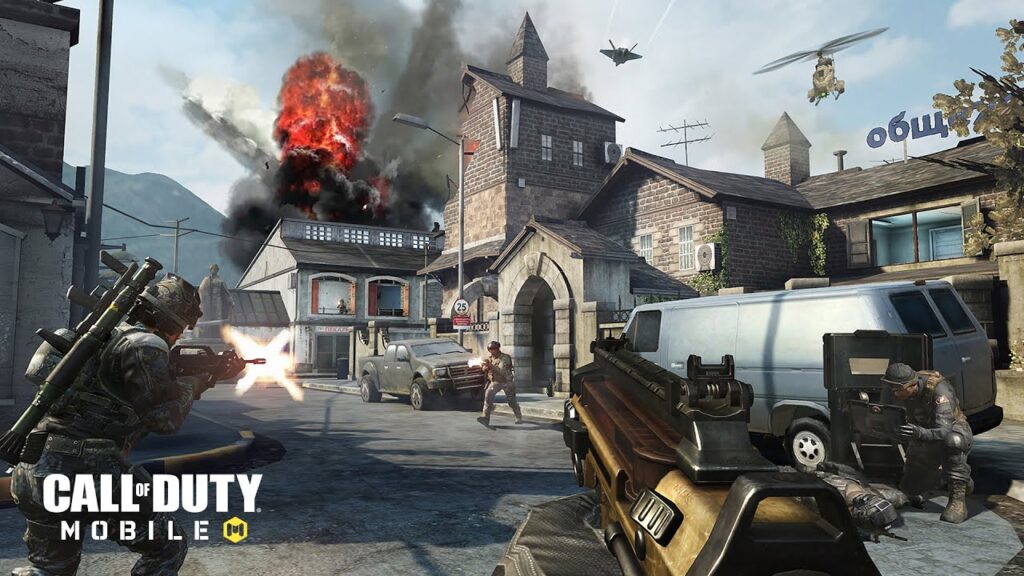 100 player Battle Royale battleground? Fast 5v5 team deathmatch? Sniper vs sniper battle? Call of Duty: Mobile has it all! So, you can't be bored playing this game as it offers so many multiplayer action-packed shooter game modes along with iconic maps to explore. Activision has designed this game exclusively for mobile phones so that one can get a console-like experience without having a PC or console.
With quality HD FPS gaming & tons of multiplayer game modes like Team Deathmatch, Frontline, Free For All, Search and Destroy, Domination, Hardpoint, etc., this game really has brought an evolution in mobile gaming. It is thus no secret that Call of Duty is one of the best shooter games for Android that you should not miss especially if you want a console-quality non-stop shooting experience!
Must Read: Best Workout Apps for Android! A Fitness Freak Must Try
Modern Combat is literally one of the most popular as well as oldest action shooter games available on Android. Just like Modern Combat 3 & 4, this game also comes with stunning HD graphics and lots of game modes such as Team Deathmatch, Capture the flag, Push the Payload, Free for all Battle Royale, Thrilling single-player campaign, Ranked PvP pub stomps, etc.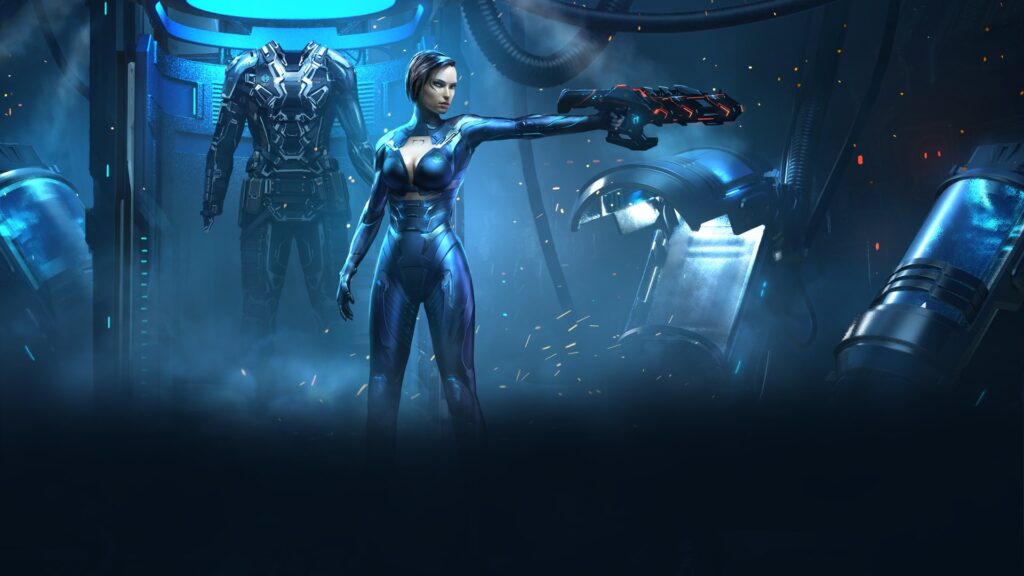 The long & deep storyline of the single-player campaign is enough to get addicted to this awesome classic first-person shooter game. You can choose your Modern Combat fighting types such as Assault, Heavy, Recon, Sniper, Support, Bounty Hunter mode, Sapper mode, Kommander type, Marauder mode, Morph, or Tracker level.
If you really love classic battlefield games with modern weapons then this game is best for you. There is so much to do in this game that we cannot describe all these in that article so, like the millions of players, you should better try this one of the best shooter games for Android called Modern Combat 5.
So, the winner of "2018 Game of the Year" is on the list of best shooter games for Android! Seems obvious? Yes, of course. PUBG is not only one of the best survival battle royale games today but It's also an awesome action & shooter game. As this game possesses immense popularity, we don't think that we have to discuss much of its gameplay and features. Still, for the people who don't know much about this game, we are explaining it briefly.
Basically, this is the mobile version of the PC game where you have to survive in the epic action-packed third or first-person shooter 100-player classic battles, payload mode, battle duels, fast-paced 4v4 team deathmatch, and zombie modes. You have to be the last man standing to win the match. With extraordinary console-quality gaming and graphics, you can do anything you want.
From voice chat with your friends to training your character, everything is possible here! Huge realistic maps are provided by this game where you can go anywhere you want, do anything you wish. So, this is the shortest possible way to describe this game. Download the coolest battle royale as well as one of the best shooter games for Android from the Play Store to enjoy the game and to know the rest of the features and gameplay.
Read Now: How to Enable XMP to Use Your RAM at Advertised Speed?
Gangstar Vegas is not only the king of open-world action-adventure games for Android but also one of the best shooter games that the Play Store ever has. You have to play the role of Jason in the dramatic story of this third-person shooter game and you can do basically anything in Las Vegas. You can walk and run freely, go for a long drive in cars & boats too, pilot planes or helicopters, kill someone and snatch his money and clothes without caring who he/she is or even you can go to the casino to play them.
Gangstar Vegas comes with beautifully realistic graphics like an actual GTA 5 PC game that makes you really surprised. There are numerous weapons like SMGs, LMGs, Shotguns, Rocket Launchers, melee weapons, etc., clothes like casual dresses, formal dress on variations and vehicles like SUVs, Sedans, Supercars, Boats, Helicopters, Airplanes, etc. are available in this shop section of the game so that you can complete all the 80+ missions properly by purchasing & using them. You can also craft your own weapons, vehicles & clothes.
Fully action-packed online events are offered by this game where you have to either fight with the zombies, aliens and other gangsters on your own or you have to join with a gang to beat down other gangs in the massive gang wars. The rewards of those events are lucrative clothes and suits, legendary guns, and vehicles too. So, what are you waiting for? You cannot get another awesome open-world shooter game like that. Install Gangstar Vegas and rule Vegas with your criminal adventures in your own way. The City of Vegas is eagerly waiting for a gangster-like you!
Want to be a World War 2 hero in one of the best shooter games for Android that is set during WW2? Then, you should not miss this legendary multiplayer shooter game where millions of players around the world fight with and against each other as WW2 soldiers!
This awesome action shooter game features 7 legendary WW2 Battle zones, 4 types of combat equipment like tanks and others, 6 different intense game modes that are filled with action and destruction such as Team Deathmatch, Point Capture, HQ Defence, Capture the Flag, Custom mode, etc.
57 unique weapons types like old-school pistols, rifles, machine guns, shotguns, etc. are available for you to collect and use in the war. With amazing optimization and stunning graphics, this shooter game is just exceptionally good! If you want to be a WW2 hero, then download World War Heroes right now!
If you want to be a criminal and want to rob the banks with your own gang then this is the game you should go for. Armed Heist is a unique action-packed shooter game where you have to rob the banks and armored trucks in over 70 challenging missions.
With the widest variety of deadly guns, a large crime map for searching banks and armored trucks, dynamic scenarios in thrilling third-person gameplay, this game is undoubtedly one of the best shooter games for Android. You can even create your own criminal characters such as a killer clown or an X special forces or a classic badass gangster. Stunning HD graphics with immersive gameplay make this game even more amazing to play. In a nutshell, you cannot find a better heist and shooter game than this one!
For Your Interest: 25 Best Zombie Games for Android!
Free Fire is one of the most popular and best action shooter battle royale games that are available on mobile and we all know that right? Anyway, The gameplay is very simple yet full of intense shooting actions. Each game is about 10 minutes and in that time 50 players are placed on a remote island where they have to fight with others for survival. The last man standing will be the winner. You can also create a 4-man squad along with in-game voice chat to stay connected and battle together with others.
The vast map where you will be placed in an open world and you have the opportunity to explore it as much as possible in that time, with vehicles or without vehicles. We are not explaining much about Free Fire as it is too popular to be known by everyone. If you want to play it, don't ever hesitate, rush to the Play Store to install it as early as possible and you will come to know how outstanding the game really is!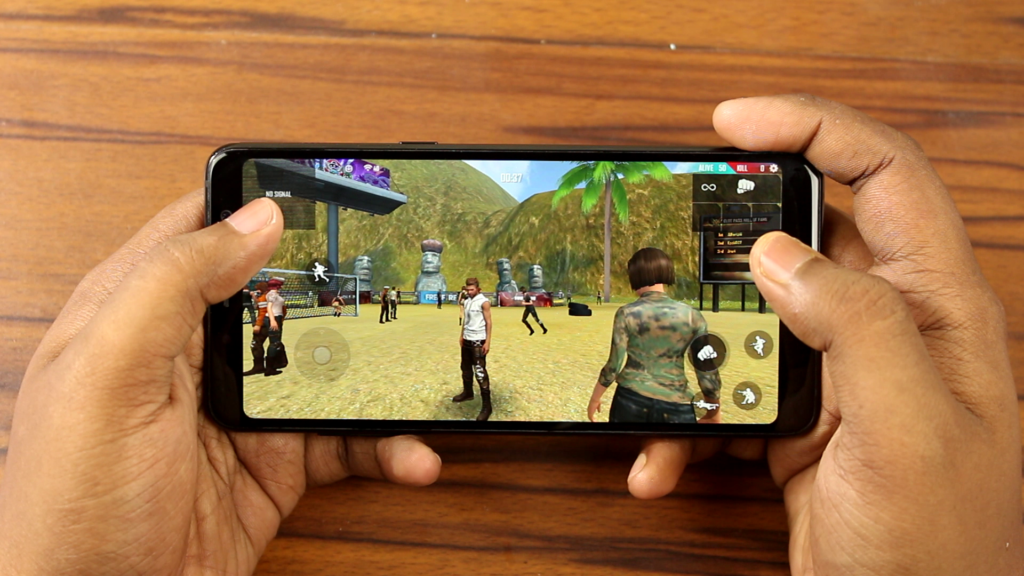 Among all PVP shooter games, Critical Ops is one of the oldest as well as greatest. This excellent 3D multiplayer shooter game features competitive combat between millions of real players through beautifully crafted maps and challenging game modes such as Defuse, Team Deathmatch, Gun Game, Quick Game, etc. You can create and invite other players to join your clan just like Infinity Ops.
A variety of modern weapons are available in the game arsenal to make you the perfect combatant. The intense action-packed gameplay of this game is enough to make you a skilled fighter pretty soon. And, if you have real skills, you will defeat others because this is a guaranteed fair-to-play game, unlike other pay-to-win games. So, Critical Ops is undoubtedly one of the best shooter games for Android for several years just like Modern Combat 5. And, you should not miss this great FPS action game.
One of the latest games from Gameloft is Gangster New Orleans & it has already got so much popularity because of its gold standard open-world action-packed shooting gameplay. This game undoubtedly provides all the tools from the city of New Orleans in order to make you a real Gangstar. After Gameloft's Gangstar Vegas's huge success, Gameloft has launched this game to make their franchise of Gangstar games more popular than ever!
Gangstar New Orleans contains AAA quality graphics like PC games & this graphics quality makes the action more awesome & exciting. You can go to different districts of New Orleans to taste unique flavors of action. Apart from the single-player story mode, this game provides various multiplayer game modes like GvG (gangster vs gangster) are available that can lift the level of action to another height.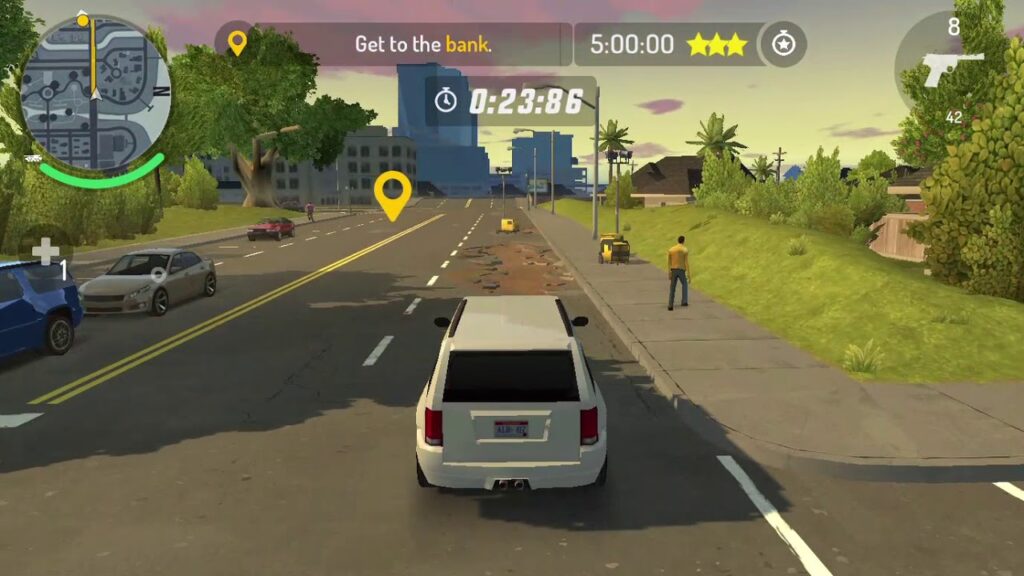 Turf War is another game mode of this game in which you have to claim your turf & then defend it from rival gangs. Hundreds of guns, other heavy weapons, vehicles are available so that you can choose your personal style of shooting, crime & action. Want to be a gangster & rule the underworld in New Orleans? Then download & play this fantastic shooter game.
Similar Read: 15 Best Racing Games for Android!
Just like World War Heroes and Infinity Ops, Modern Strike is another superb shooter game from the same developers. Created in the style of popular CS games, Modern Strike is a very cool online FPS battle game with players around the world. This game offers 7 combat modes of single-player or multiplayer such as Team Bomb Battle, Team Deathmatch, Duel, Special Operation, Hardcore, Custom Game, etc.
Additionally, 4 unique maps and 50 modern weapons are available in this game! With beautiful PC-like graphics and easy controls, this outstanding action game has brought new hype to the shooter category of Android games! Just like other games on this list, you should try this one too.
Zombie Frontier 3 is one of the most realistic zombie shooter games on Android because of its realistic graphics & easy-to-handle gameplay. Unlike its predecessor Zombie Frontier 2 & 1, this game is much more optimized as well as better. With a deep nightmarish storyline, this game comes with 140 levels of action-packed horrific main missions along with 120+ DLC missions.
There are 30 powerful guns available to collect and upgrade in this game. The FPS mechanism of this game is brilliantly created and the gameplay of this game is intense, violent, action-packed, and horrific. If you want a realistic shooter game based on zombies, you cannot easily find a better game than this. In that case, you should not miss this outstanding realistic zombie shooter game.
Infinity Ops is a very cool sci-fi multiplayer shooter game that is set in the distant future when humanity has surpassed the limits of technological development and the world has descended into the chaos of interplanetary warfare! From a wide variety of modern weapons such as plasma rifles and laser machineguns to various game modes like Team Deathmatch, Hardcore and custom, this game really provides an intense shooting experience.
Infinity Ops possesses great high-quality graphics that make the gameplay even more exciting. You can create your own clan where you can invite other gamers or friends to spend time in the game together. Easy controls and optimization for weak devices are two other reasons why this is one of the best shooter games for Android. If you haven't played this fantastic action-packed shooter game yet, just go and try it right now!
N.O.V.A. Legacy is one of the best shooter games for Android not only because it is a game from famous game developer Gameloft but also it is only 45 MB in size & it is a game from a popular game franchise called N.O.V.A. so it is very obvious why this game is such a good in terms of graphics as well as action-packed shooting gameplay.
Delve into the story offline and fight to uncover the truth about these alien invaders in 20+ deep action-packed FPS levels. Or jump into the Deathmatch to be the last man standing in the online multiplayer battlefield. You can also play Team Deathmatch & other interesting game modes too.
You can customize your combatant with a variety of 3D models & skins to make them look cool. The immersive offline & online gaming experience makes this sci-fi shooter game even better. You should not miss this excellent sci-fi first person shooter game.
Shadowgun Legends is another one of the best shooter games for Android as it offers online shooting gameplay with PvP, Co-op, and Sci-fi RPG elements. This is a great futuristic modern warfare shooter game where you have to fight against alien invasions.
From thrilling story campaigns to PvP multiplayer battles and Raid missions, this shooter game has everything that every action lover especially shooter lover will enjoy playing. A whopping 700+ unique modern guns and 1000 armors & skins are available in this game! Isn't this incredible? The graphics are also amazing and stunning quite like PC games. So, an overall great shooter game that everyone should love playing.
If you love to play the role of a heroic cowboy as well as a gunfighter in the old west with a third-person and open-world set, this is the shooter game you should obviously play. You can explore a wild west open-world sandy location of Arizona & Oregon that gives you mysteriously dangerous challenges which you have to overcome to win the game.
There are 40 missions and objectives that you have to overcome in order to completely win the game. From horse racing to gunfighting with the enemies, everything you can expect from this game offers you the feelings of the actual old west's lifestyle. You may meet some dead persons in this game too on your way to the story of the game.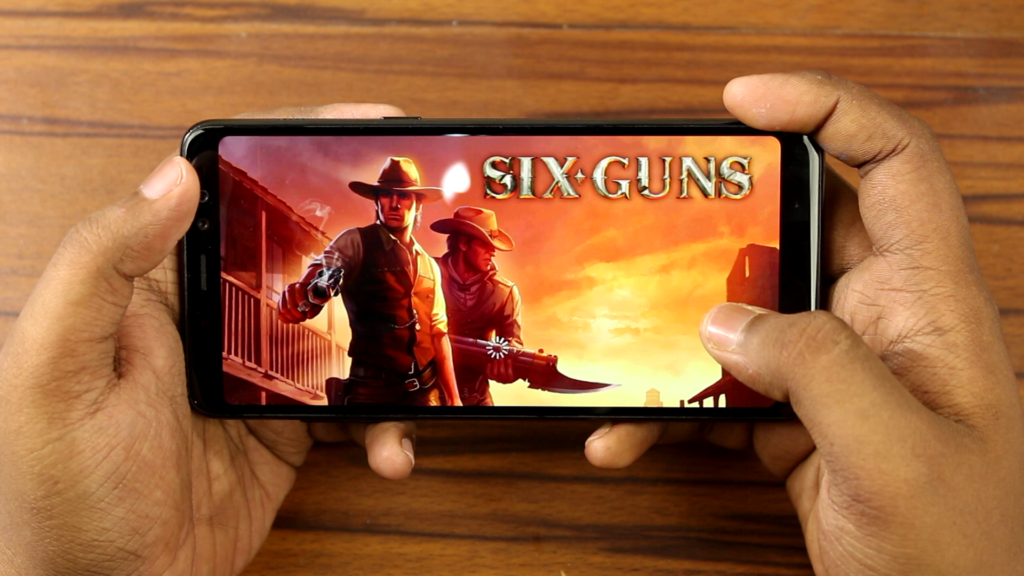 As it is a totally open-world game, you can walk, run, ride freely along with lots of adventures in your town if you ever get bored of regular missions. There are 8 different horses, 19 weapons, and a wide range of clothes, ammo, and other gears available for you in the game that helps you in your path of unlimited adventures and shooting actions. So, it is no secret that this is one of the best shooter games for Android that you can try.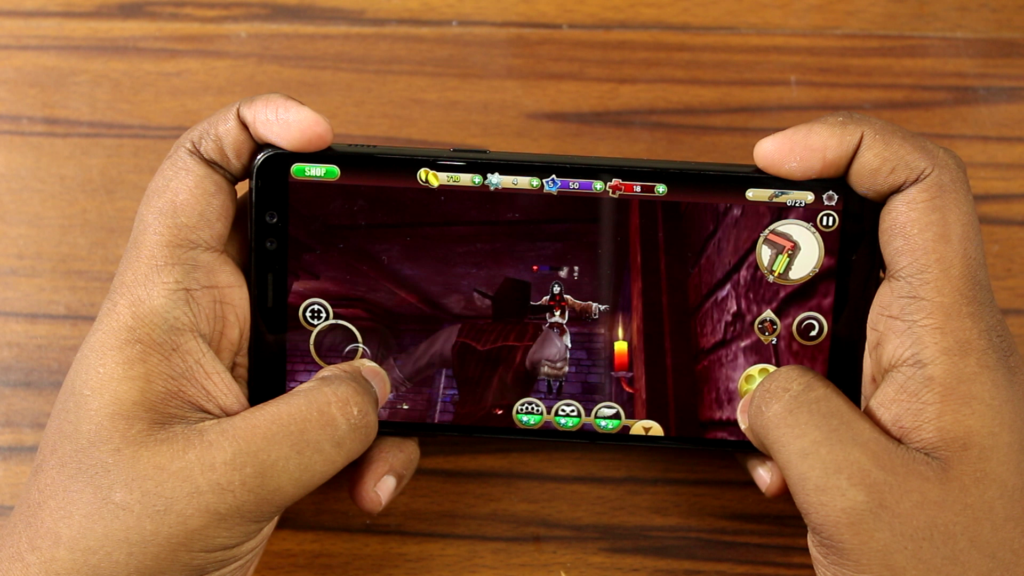 For You: [Best] Open World Android Games: Top 10 List
Therefore, these are the top 15 best shooter games for Android that you should consider playing if you truly want shooter games with amazing graphics, great action-packed shooter gameplay, and multiple exciting game modes. All of the games in this list are quite great in these above aspects. So, choose your preferable action-shooter game/games from this list and enjoy shooting people, zombies, machines, and more! If you have any other cool shooter games in your mind, you can inform us about them. Anyway, we hope that you have found this article about the best shooter games for Android helpful enough then don't hesitate to express your valuable thoughts in the comment section below. Thanks for visiting and appreciating our work.