Racing especially car racing is one of the most popular categories in the world of video games because of its competitive, thrilling as well as action-packed & adventurous gameplay. But, how do you choose the best car racing game for you & your Android device among millions of games? That's why we are here to discuss the 10 best car racing games for Android that everyone including you will definitely love to play. Let's know what are the best car racing games for Android that you should not miss at all if you are a true race-lover.
Must Read: 10 Best Video Players for Android in 2022!
Street Racing 3D resembles the popular racing game franchise Asphalt quite a bit. It is also pretty action-packed where you can take down other cars & it is also very competitive like Asphalt. Street Racing 3D really brings the action of the street into its gameplay as it features 30+ stylish supercars with which you can go through tons of events in Career mode as well as challenge friends & others in PVP mode. This street-themed asphalt racing game becomes one of the best car racing games for Android in recent memory as it has crossed 100 million downloads worldwide.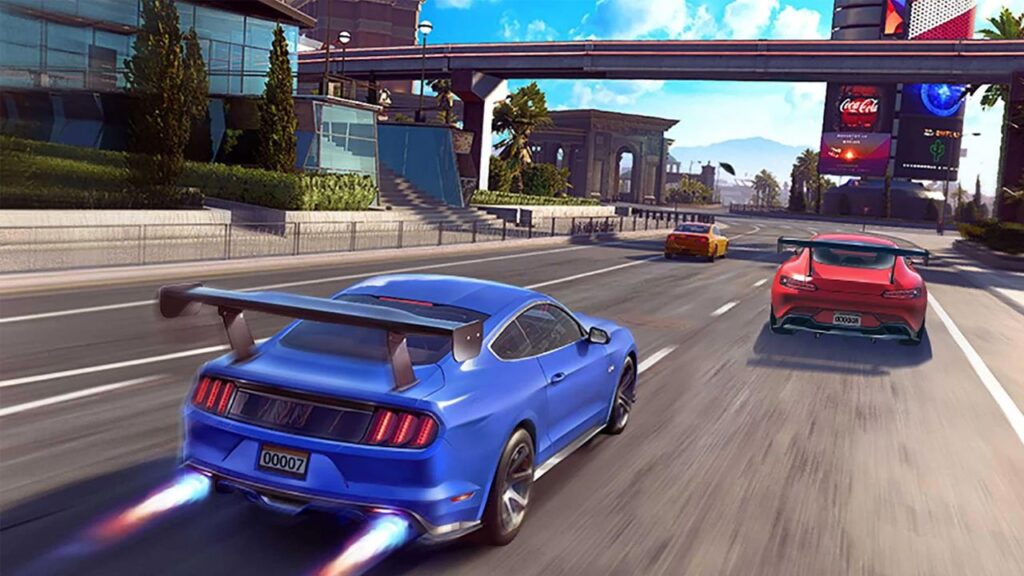 Stock Car Racing is not only one of the best car racing games for Android but also one of the best stock car racing games in recent memory as it offers 110+ official stock cars along with 6 real-life race tracks. Various amazing game modes such as Hot Lap, Ladder, Regulation, Endurance (400 Lap Real-life Race!) are available in this game that really makes this game worthy of playing for hours.
Stock Car Racing also features tons of customization for your stock cars like painting or changing numbers & many more. The most interesting feature of this outstanding game is its incredible real-life physics which makes this game thrilling, action-packed & obviously, even more competitive just like real Nascar Racing! And, all these things are in a size of only 60 MB! Yes, it is a very small yet feature-rich game that any type of Android devices can handle. So, there is certainly no reason to miss this excellent game.
After Grid Autosport, Real Racing 3 has the most realistic graphics of all the racing games in Android although it is a free-to-play game with in-game purchases which you can disable from your device settings just like other games. Anyway, when Real Racing 3 was released back in 2013, not only it sets the new standard for mobile racing games but also it became the award-winning game because of its so much realistic graphics & its professionally competitive gameplay.
Real Racing 3 features officially licensed tracks with 40 circuits at 19 real-world locations, a 43-car grid and over 300 meticulously detailed real-life race-cars & supercars. Game modes such as Formula 1® Grand Prix™ & other real championship events, Cup races, Time Trials, Night Racing & Time Shifted Multiplayer™ (TSM) as well as Real-Time Multiplayer are also the reasons why this game is so incredibly good! This truly HD racing game offers a total of 4,000 events or you can simply say races! Can you believe it?! 4,000 races & every one of them is real-life! So, it is no wonder why this game has crossed over 500 million downloads worldwide & why it is one of the racing games for Android. You don't want to miss this awesome game, do you?
City Racing 3D is for those who wants a lightweight racing game that features races on big city highways. It is only a 55 MB game comes with decent graphics & pretty thrilling gameplay that every casual gamer should love. It is a game that any less powerful Android phone can handle. City Racing 3D features hundreds of different races such as Elimination Tournament, 1 Vs 1 Race, Time Trial & even LAN Multiplayer. There are 20+ cool supercars available to collect in this game. So, overall a very great game in such a tiny size which is why it really deserves to be in the list of best car racing games for Android.
If you think Asphalt 8 is the perfect racing game & your favourite one then wait a second because Gameloft has bigger surprise for you! Yes, Asphalt 9: Legends is the latest Asphalt racing game which comes with much better graphics & gameplay from its predecessors which makes it really a perfect game that everyone should enjoy playing. So, it is no doubt about why Asphalt 9 is one of the best car racing games for Android.
Unlike its predecessor Asphalt 8, this game comes with hyper-realistic graphics and gameplay that everyone could only dream of in the past. Tons of hyper-cars are available to race over 60+ seasons of 800+ events. Just like other Asphalts, Legends also comes with various game modes & all of them are equally enjoyable. In spite of being a free-to-play game, Asphalt 9 really provides the immersive console-like experience just like Real Racing 3 but the only difference is Asphalt is all about dangerous stunts, action-packed races & many more adventurous thrills. So, if you want the best Asphalt racing experience ever then install Asphalt 9 now!
Don't Miss: Best TPS Games For PC That You Shouldn't Miss!
The popular PC as well as console racing game GRID Autosport is now available for your mobile! Yes, but it is a premium game costs $9.99 (₹900/-) to purchase it to play forever. It also comes with all its DLCs with that single purchase. GRID Autosport has the best & most realistic graphics ever among all the Android racing games and it provides most immersive racing gameplay for sure.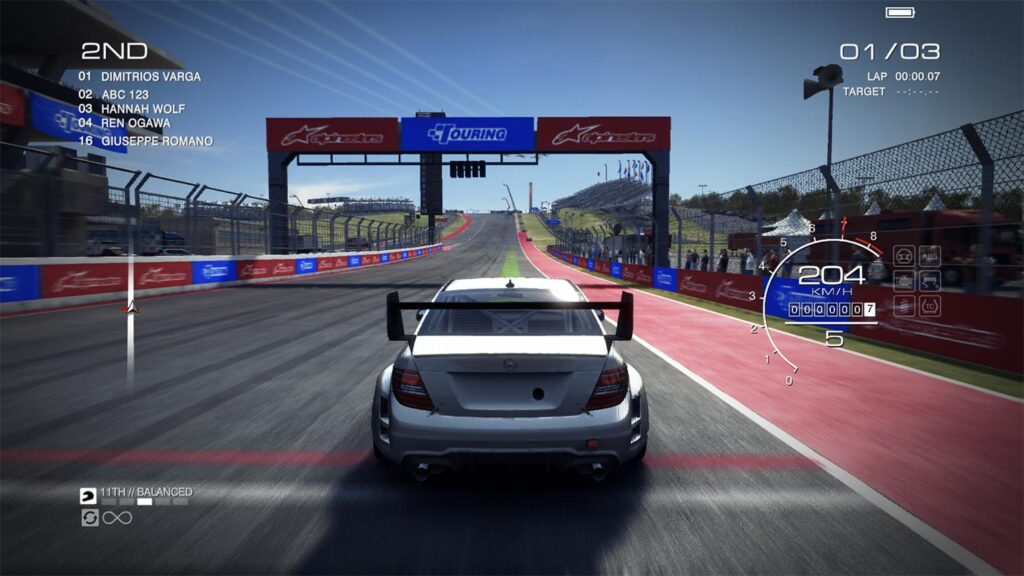 There are 100s of super race cars along with over 100 real race circuits are available to play with. Different types of advanced control settings make this game even more realistic & professional. Game mode like Open-Wheel, Tuner, Touring, Endurance, Demolition, Drift, Drag & Street Races are the reason why this game is really worth the money. If you really want a single game that you can play for years & feel like a pro racer than this is the game you should go for. Purchase & install it to get much more surprises from this masterpiece game!
Keep in mind that it is not only one of the best car racing games for Android but also the biggest racing game in Android too so your phone has to be Android 9.0 (Pie) or later & it requires 3.9 GB of free space to install the game. Most importantly, your phone has to be a high-end Android device such as Google Pixel series, One Plus 7, Samsung Galaxy S series phones etc.
Need for Speed No limits is specially designed for mobile from the popular PC racing game franchise Need for Speed. & guess what? It's from the same developers i.e. EA so you are going to have the same fun & excitement in this mobile version game which has made this game one of the best car racing games for Android.
This incredible game comes with 100s of real race cars with 2.5 million custom combos to play with. Need for Speed No Limits is filled with more than 1000 challenging, action-packed as well as violent races just like Asphalt & contrary to Real Racing 3. So, if you really love Asphalt 8 & 9 or other stunt racing games in general then you are going to love that game too.
Asphalt 8 is one of the most popular & indeed one of the best car racing games for Android. After Real Racing 3, Asphalt 8 has crossed more than 350 millions of downloads worldwide so it is enough to understand how awesome Asphalt 8 really is! It has everything to fulfil your racing needs from 300+ licensed vehicles to 400+ action-packed races on 75+ marvellous tracks in Career mode. Bikes made the races even more enjoyable.
The graphics of this game is also very colourful as well as beautifully designed. You can perform stunts with your bikes or cars during races such as barrel rolls, wild 360° jumps & many more insane gravity-defying stunts. Asphalt 8 comes with simple yet challenging gameplay because of various game modes like Infected, Gat Drift etc. which every experienced racer loves to play. You can also play in different multiplayer game modes to race against real players as well as to get the ultimate stunt racing. Anyway, this is an almost perfect racing game & you obviously should not miss this amazing game.
Rebel Racing is one of the best car racing games for Android in the last couple of years as it has gained so much popularity since it has released in 2019. In this little time, it has already gained 10 million+ downloads so you can assume how cool this game really is! The realistic HD graphics along with thrilling & adventurous gameplay are the main reason of its huge popularity.
The customization part of the cars is another speciality of this exciting game. Countless real-world licensed cars are available to race on the beautiful natural roads as well as off-roads with the help of various challenging game modes. If you really love astonishing graphics with challenging & thrilling races in a comparatively low size game then this is the game you should choose.
If your Android phone doesn't have that much power to handle Asphalt 8 or 9 but you are an Asphalt fan then you should go for this game of Asphalt franchise. Gameloft's Asphalt Nitro is only around 50 MB & it is designed for the low-end Android phones so that every gamer with less powerful devices can enjoy the thrilling action-packed gameplay of Asphalt. Although it is not as cool as its big brothers definitely, it is still one of the best car racing games for Android right now.
Anyway, Asphalt Nitro comes with comparatively great realistic & colorful graphics along with its breath-taking gameplay packed with actions & stunts. Over 40+ super race cars are available to collect & race through different game modes like Elimination, 1 Vs 1, Infected, Gate Drift etc. The beautiful locations & hundreds of challenging race events make this game more remarkable. Which is why, you should not miss this little version of Asphalt officially called "Asphalt Nitro".
Read Now: 20 Best XBOX One Games You Should Definitely Play!
One Bonus for Our Dear Readers!
Love car rally? Then this is the game you should not miss. It is a high speed rally racing game that comes with thrilling & extremely competitive gameplay. You really need some serious driving skills to win the races in this game. And, this is the challenge that every racer loves to accept. Right? Game modes like Race Against Clock & Special Challenge Events are also available to make this game more exciting. The realistic physics & beautiful graphics are also the reason why this is one of the best car racing games for Android. So, install this game if you want to quench your thirst for car rally!
Therefore, these are the top 10 best car racing games for Android that you will enjoy playing as all of them are highly competitive, addictive, adventurous & thrilling. Install your favourite car racing game from this above list according to your Android device's power & your preference of what you want in a racing game. Anyway, lastly we really hope that you have enjoyed reading our article about 10 best car racing games for Android & we also hope that you have found this article helpful for you. If it really so then don't hesitate to express your valuable thoughts in the comment section below. Thanks for visiting & appreciating our work.